Modern Houses, Charming Cottage by DeForest in Washington State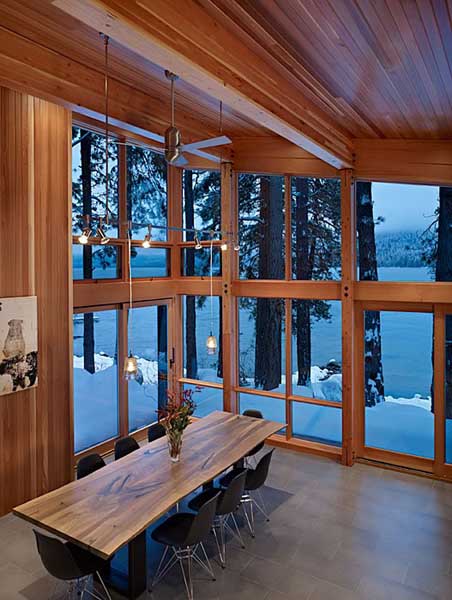 Wooden walls and large windows in dining room
DECORATING SMALL APARTMENTS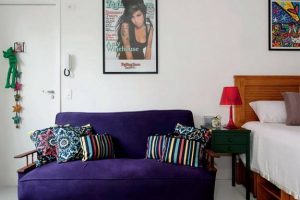 Rustic wood cottage, designed by DeForest, is a family home, located on picturesque Lake Wenatchee in Washington state. Modern house design look warm, cozy and sophisticated, offering a charming retreat in the mountains.
Beautiful modern house features comfortable interiors and warm decor that include the large windows with wooden frames, wooden walls, floor and doors, open ceiling beams, elegant fireplace, stylish furniture.
Nature inspired color palette and natural textures emphasise the beauty of the the modern house created by DeForest, www.deforestarchitects.com/ and designed to bridge two worlds, contemporary urban and countryside  living.
Stone and wood interior design in eco style, Lake Travis Residence, modern houses
Modern kitchens, pros of wood kitchen cabinets
Modern house designed of wood
Modern house design with large windows
Niches in the living room and sleeping porch provide cozy spots to read and overflow tha living space. Especially interesting a bookcase design that conceals an entrance to the media room.
Glass and wood combination, well designed storage , simple and elegant interior design, natural wood colors create pleasant, inviting and modern house design with country style flavor.
Living room design with large windows, fireplace and cosy spots for reading
Comfortable wood furniture, modern kitchen and fireplace in the living room add luxury to modern house design in contemporary country style.
Brick and wood in modern houses, brick Kiln house design from Indian architects
Wood and concrete in modern houses, La Boyita Residence by Martin Gomes Arquitectors
Beautiful wood ceiling beams, wooden window frames and flooring add warmth to modern interior design and decor, creating an excellent home for winter getaways and weekends.
Wooden walls and large windows in dining room, beautiful wooden table with black chairs
Modern house design details

Modern house design in Japanese style celebrates the functionality and elegance of minimalism. Airy, bright rooms look inviting and comfortable. Natural...