Futuristic Small House Design with Unusual Exterior and Wooden Home Interiors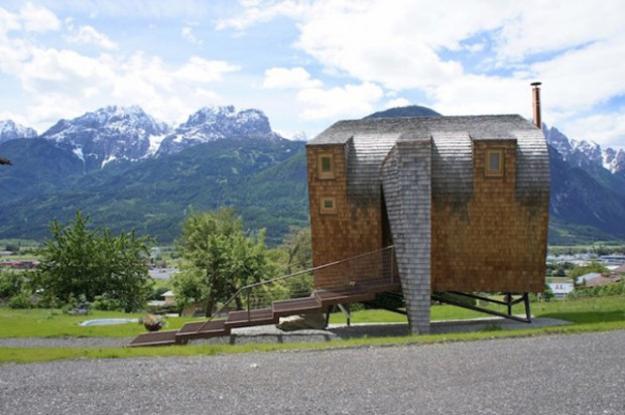 This fantastic small house design is created in the Austrian Alps. Unusual house exterior is inspired by UFOs, and warm home interiors make this attractive and cozy small house a perfect mountain retreat.
The small house in minimalist style is beautiful, playful and inviting. Wooden home interiors, large windows and functional decor create comfortable and stylish living spaces. Modern interior design and traditional materials blend creativity with space saving furniture design and provide comfortable rooms for a peaceful getaway.
Wood and brick add a familiar combination that is associated with strength, classy elegance and warmth. Designer Peter Yugmann called this modern house UFOgel, which comes from two words UFO and Vogel, a bird in German.
Empty container house, cheap and durable small house designs
ProtoHaus, trailer house design, eco homes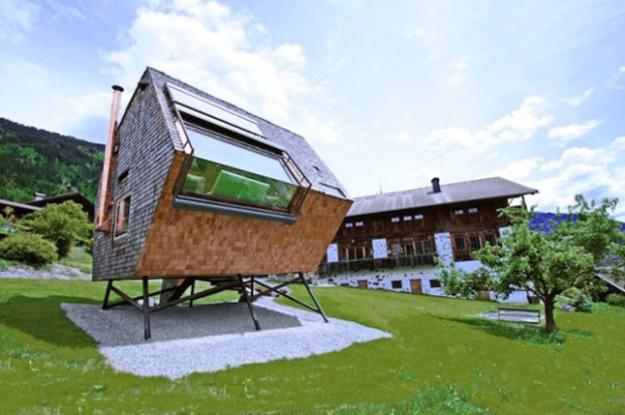 The house stands on stilts, has a large window that enriched pleasant home interiors with stunning beauty of the Austrian Alps and allow to connect warm home interiors with the nature.
Lushome shares these gorgeous house design ideas to surprise and inspire its readers. Functional and modern home interiors inside this unusual house prove that creative design ideas can make small homes comfortable, unique and beautiful.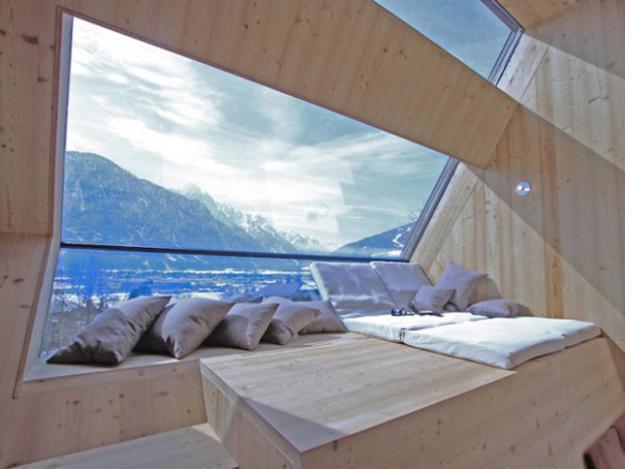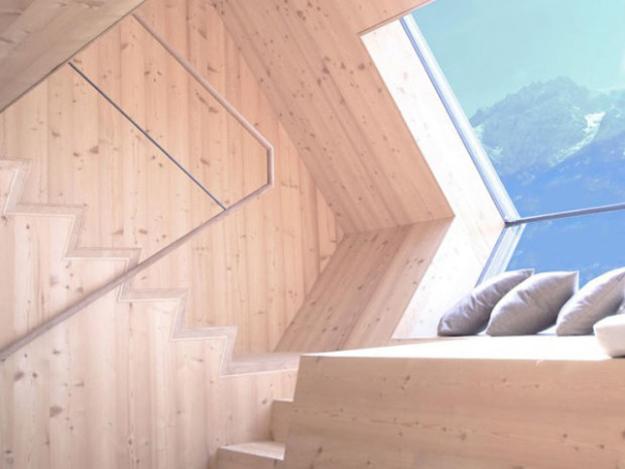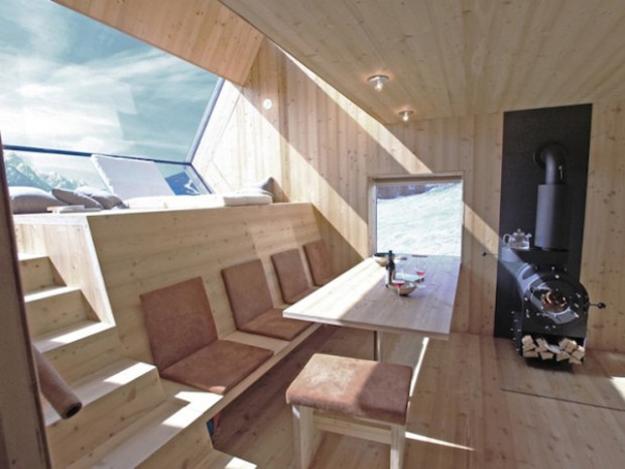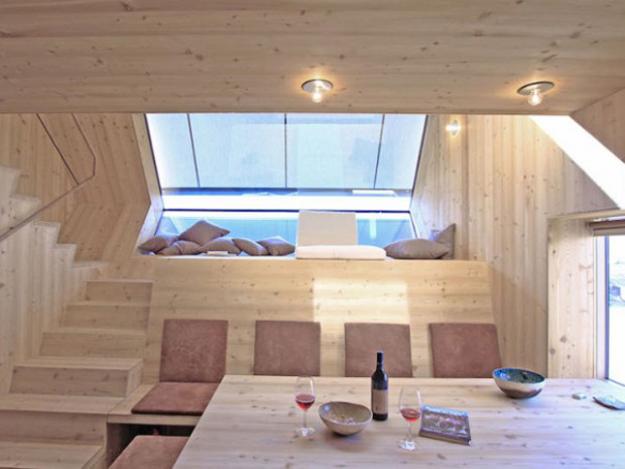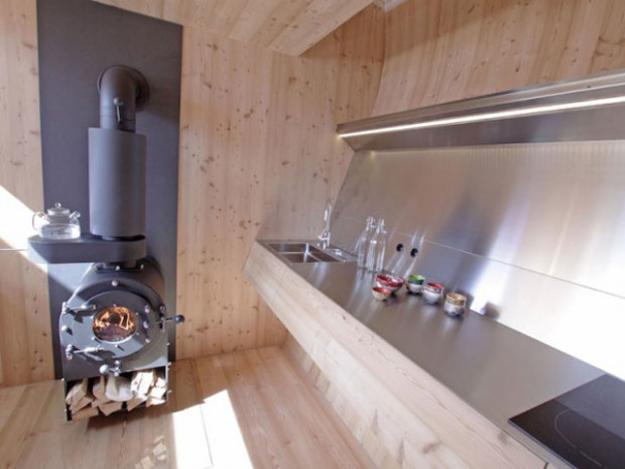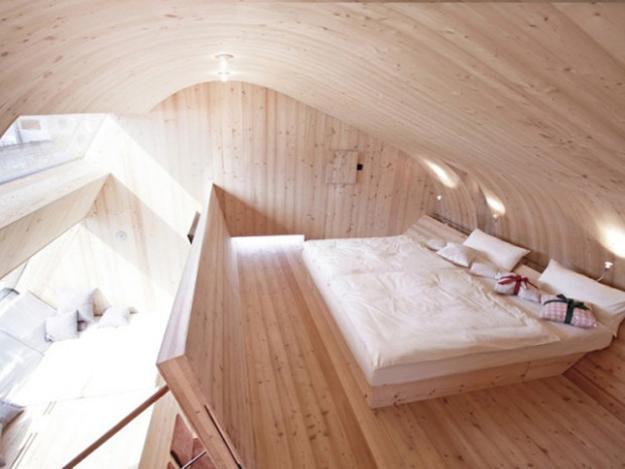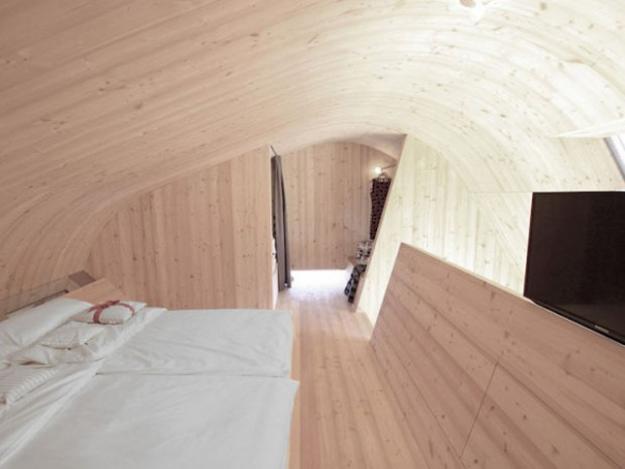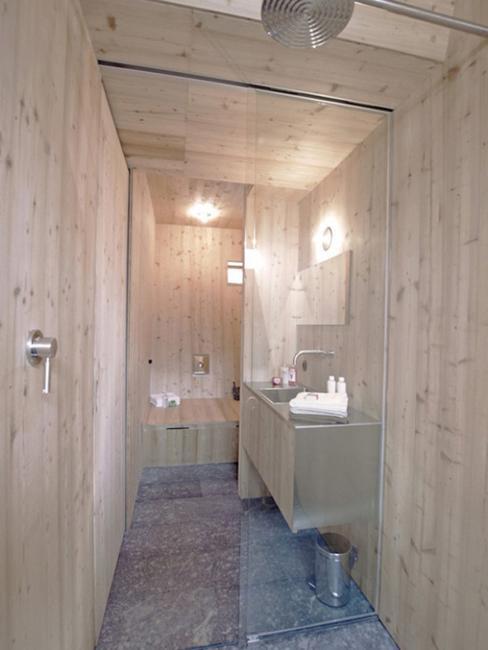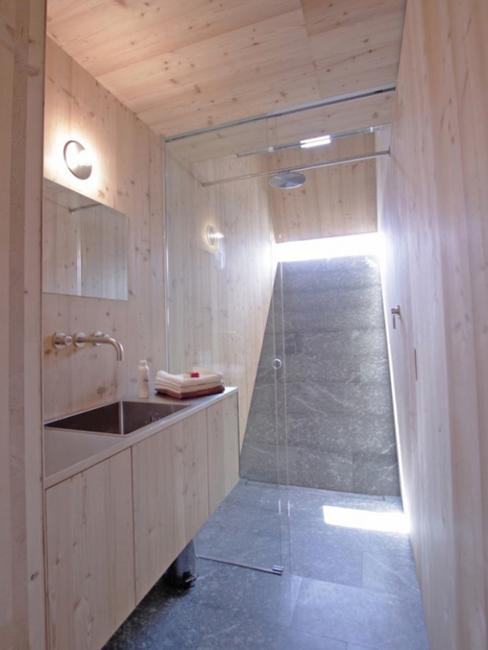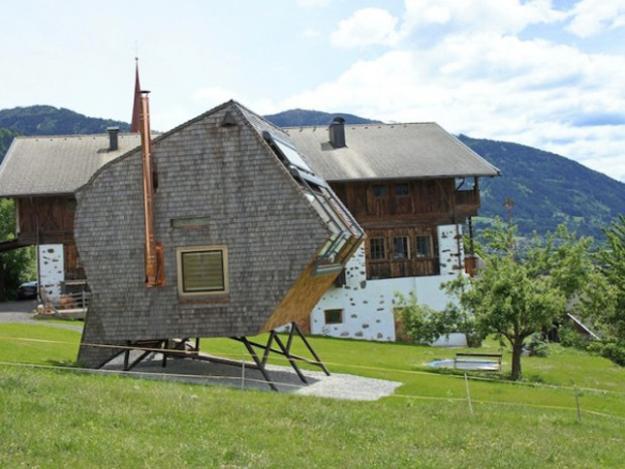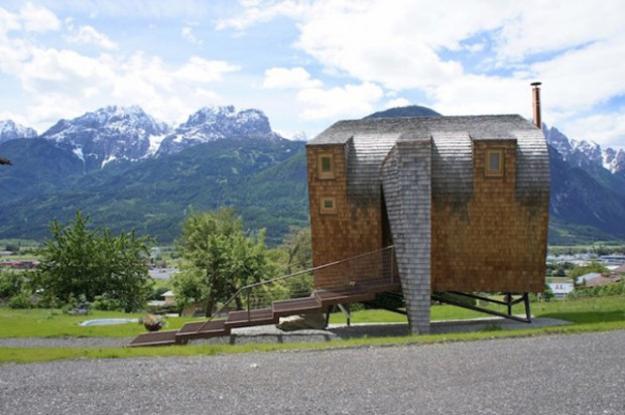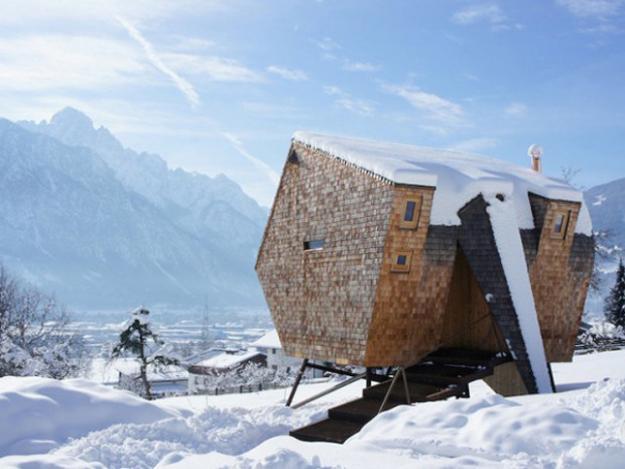 It is possible to find enough space for a small bedroom even in a tiny apartment or home. Here are smart...