Glass Addition Giving Contemporary Look to Old House Exterior and Interior Design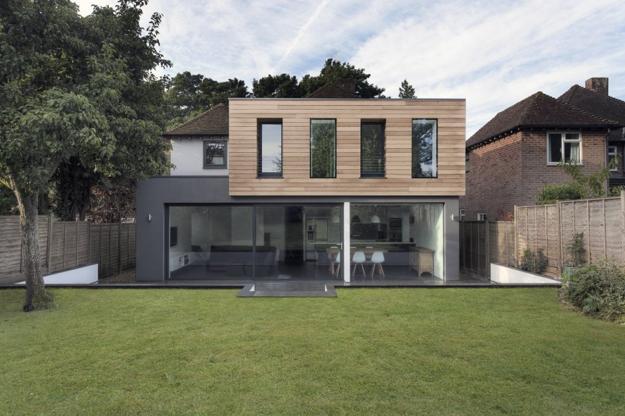 Old house exterior design was dramatically transformed by a spacious and beautiful glass addition, turning a 50s style home into modern, bright and comfortable. The Medic's House redesign project is an extension to an old three-bedroom home in Hampshire, United Kingdom, envisioned by architects of AR Design Studio, ardesignstudio.co.uk/
The residence needed extra living spaces with the arrival of a baby. The large addition is created in natural wood and elegant charcoal gray color shades which perfectly match existing parts of old house exterior design and add a contemporary look to the renovated home.
The modern house exterior features two boxes on two levels. The ground level glass addition has a full height glazed opening elevation to the garden, enhancing contemporary kitchen design and dining room with gorgeous views. A timber clad beautify another box with sleeping spaces which is perched above it providing the additional bedrooms with nice views also.
Old house exterior design changed by contemporary glass extension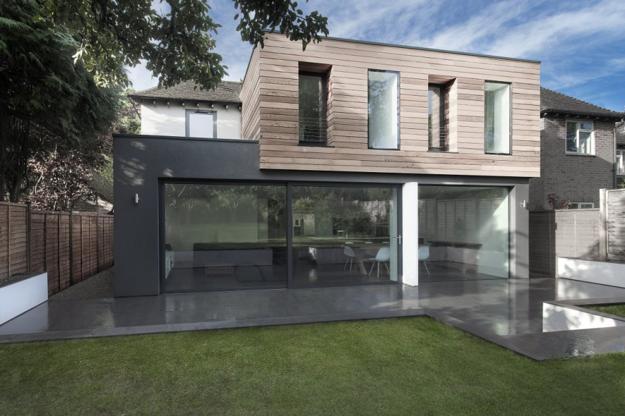 The contemporary kitchen and dining area are spacious and light, featuring an open plan and large glass sliding panels. Modern interior design in contemporary style is a blend of minimalist functionality and comfort that create bright and airy living spaces in black and white colors.
Black and white decorating ideas give an elegant and luxurious feel to modern interior design, enriched by beautiful backyard landscaping and inviting patio, perfect for summer dining and relaxing outdoor.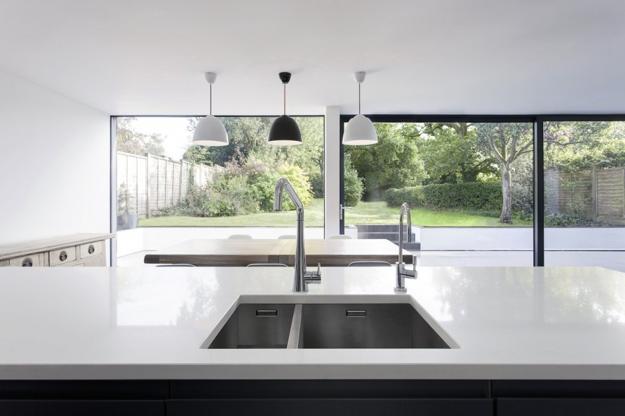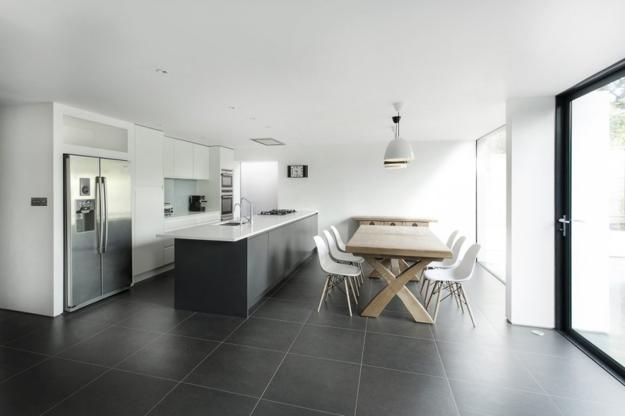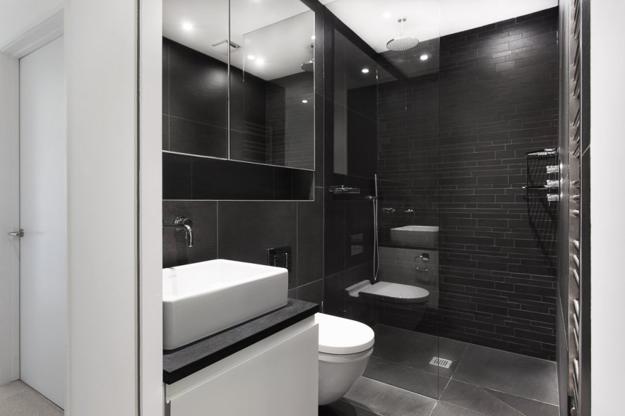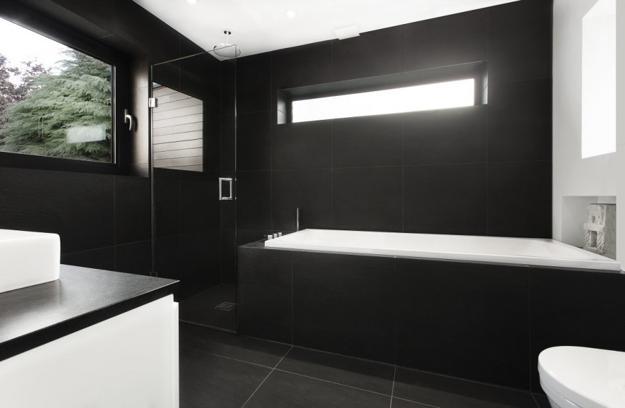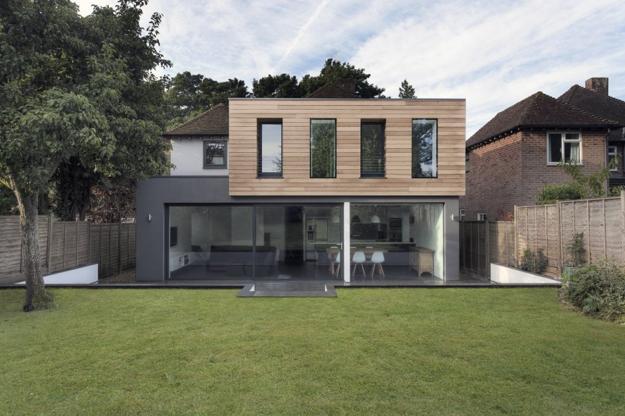 Photographs by Martin Gardner

Modern house design in Japanese style celebrates the functionality and elegance of minimalism. Airy, bright rooms look inviting and comfortable. Natural...