Contemporary Chairs Adding Stylish Crumpled 3d Look to Furniture Design
---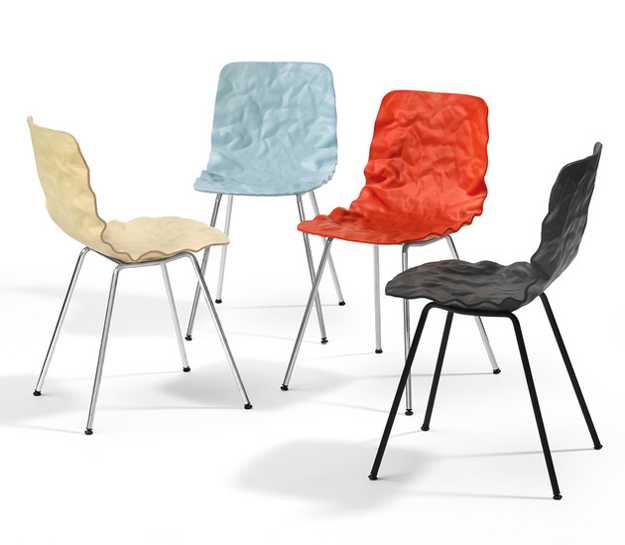 Colorful contemporary chairs with 3d surfaces
These contemporary chairs are created with new technology that allows to blend creative design ideas and new  techniques with functionality and simplicity. Dent chairs are made with natural materials and show familiar shapes, but look amazing with crumpled 3d seat and back surfaces.
Dent chairs are created by Bla Station, www.blastation.com/ which offers innovative furniture design for satisfying contemporary customers demands and desires. Ordinary veneer is transformed into amazing, surprising and stylish crumpled 3d surfaces.
Dent chairs challenge contemporary design, adding 3d look to sleek and simple lines. Their dented surfaces are comfortable, and adjustable legs allow the furniture design to grow or accommodate several individuals. Dent chairs offer space saving furniture design. They are stackable, light and easily movable around. Made out of ordinary veneer they feature amazing 3d surfaces, adding fantastic accents to modern interiors.
Crumpled trends in contemporary design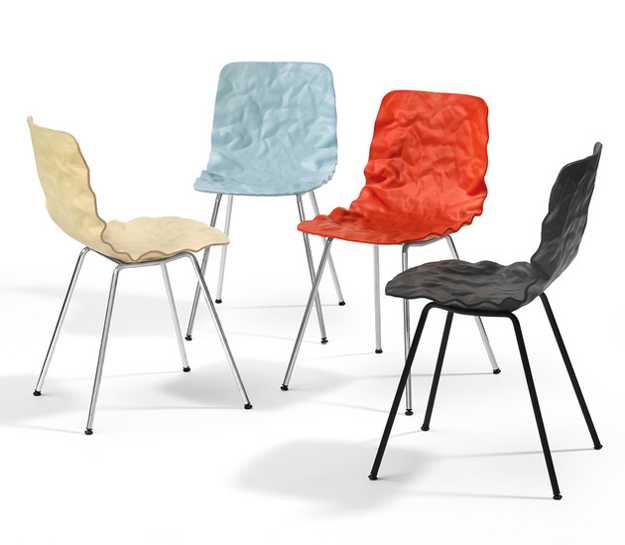 The Dent Chairs made a debut at the 2013 Stockholm Furniture Fair. These contemporary chairs look unusual and interesting, having an aesthetic appeal of various bright and neutral color shades.
These contemporary chairs immediately grab the attention, changing the way interior design looks and feels. In spite the crumpled seats, unique furniture pieces are designed to cup body curves for comfortable position.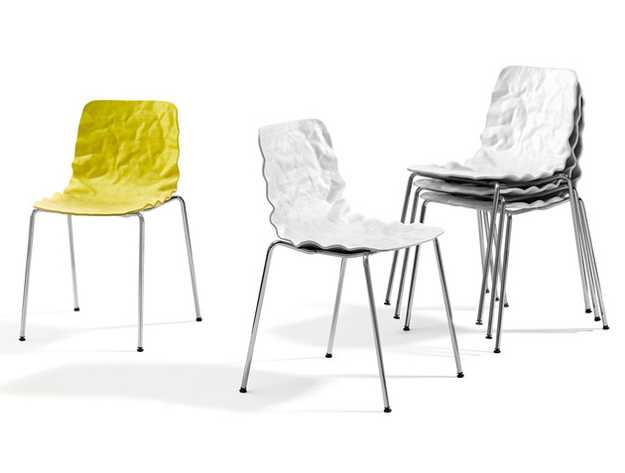 The contemporary chairs look great in any room, from dining room to entryways, waiting areas and offices. They make a unique furniture statement statement bringing decor items that look like artworks.
Cartoccio Collection of modern tableware and decorative accessories showing crumpled surfaces
Top 11 modern tableware design trends

Christmas trees in small to medium sizes are excellent ideas for decorating small apartments and homes for winter holidays. Smaller Christmas...