Cartoccio Collection of Modern Tableware and Decorative Home Accessories

Decorating Ideas

Furniture Accessories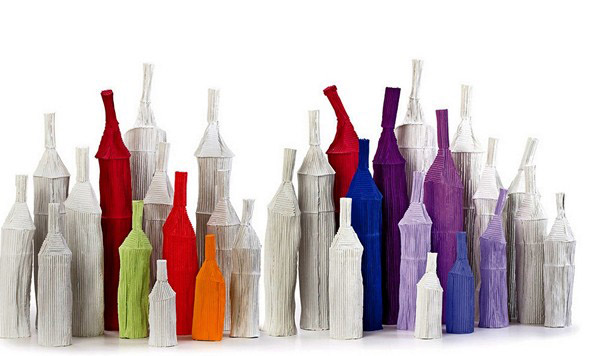 Unique bottles and vases, made of contemporary paperclay material
table decoration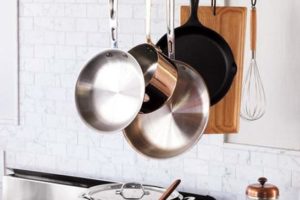 Cartoccio collection of modern tableware and decorative home accessories are inspired by corrugated paper texture and traditional porcelain designs. Crumpled porcelain tableware pieces, bottles, bowls and vases come in white and all bright colors, and look unusual and bold.
Cartoccio collection of contemporary porcelain tableware and home decorations from designer Paola Paronetto look like made of corrugated paper. Cartoccio means cartouche, a carved drawing representing a scroll with rolled-up ends, used ornamentally or bearing an inscription.
The set of amazing Italian tableware and home accessories introduces artistic, unexpected and contemporary design ideas, blending unique look of paper, crumpled form with fragile porcelain material and unique decorating ideas.
Modern dinnerware design trends
Pendant light fixtures made of corrugated paper, contemporary design ideas
Contemporary tableware and unique home decorations made of paperclay
Modern tableware and decorative accessories in white and rich bright colors, bottles, bowls and vases made of white paperclay
Functional and very decorative home accessories, bottles, bowls and vases in white and rich colors, are excellent table decorations and centerpieces in contemporary style, that bring artistic flavor of Italian tableware into modern homes.
Experimenting with porcelain, Italian designer was able to shape bottles and bowls into stunning vases with corrugated paper finish, and create bright collection of porcelain tableware for surprising, unique and sensual decorating.
Unique bottles and vases, made of contemporary paperclay material
Made of fragile porcelain, the tableware collection feels innovative and contemporary, offering table decorations and centerpieces that are one-of-a-kind, amazing and impressive.
Modern tableware art collection from Judith Montens, creative green and white dinnerware sets
Modern tableware and unique gift ideas, coffee cups with handbags and pockets
The effect of corrugated paper makes Italian tableware collection look like modern artworks. The combination of unique techniques which allow to create so unusual appearance, and so-called paper clay material turn porcelain tableware into striking pieces for modern home decorating.
White dinnerware set, paperclay home decorations and tableware
Light bottles and bowls, vases and glasses in white and bold rich colors create this stylish and unusual collection, according to a creative concept of an Italian designer.
Creative mug designs in sweaters, modern tableware and table decorations
3 People Coffee and Tea Set, white dinnerware set from Rockett St George
Contemporary paperclay material, used for making these decorative home accessories, consists of clay and  cellulose, which gives the material strength and flexibility.
The art of decor, unique contemporary home accessories and modern tableware made of white paperclay with colorful accents
Catoccio collection of artful modern tableware and decorative accessories was presented in Paris at the exhibition Maison&Object.

Snowflakes are perfect Christmas decorations and eco gifts that you can make in an infinite variety of sizes and designs. White...
and enjoy free articles sent to your inbox