Modern Interior Decorating with Juju Hats made of Bird Feathers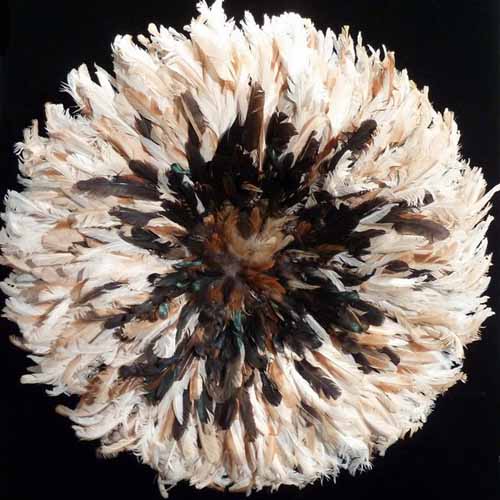 DECORATING SMALL APARTMENTS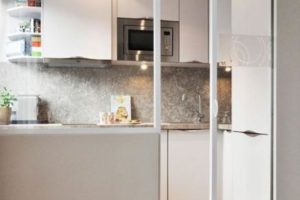 Modern interior decorating with created in Cameroon juju hats, made of colorful bird feathers, dramatically transforms home interiors, adding more color and texture to room design and creating attractive furniture or wall decor. Small , medium size and large African hats, made of white cream, black or colorful feathers, bring exotic 3-dimentional and stylish decorative accents into modern homes, creating luxurious atmosphere with tender bird feathers decorations.
There are many ways to add feathers to modern interior decorating, and beautiful juju hats is one of gourgeous ways to make home interiors feel stylish and unique. Juju hats can be found in any colors to match any room decorating color scheme and style. Few professional techniques, used by decorators, will help create attractive and modern interior decorating design for your home, whether for fresh stylish look or home staging for sale.
Here are five ways of creating harmonious and modern interior decorating with juju hats, made of colorful bird feathers: creating strong contrasts, using feathers decorations as dramatic wall decor accent, using few African hats for one wall decoration, combining juju hats with ethnic room decor accessories and selecting small African hats for modern interior decorating. The rule which you have to follow while decorating with juju hats is the bigger the size of African hats, the more space on the wall should be left around them for dramatic statement and balance.
Empty walls decorating with clutter
White picture frames for bright wall decor
Colorful paper craft ideas, contemporary wall art
5 ideas for decorating with juju hats
Juju hats and wall decoration ideas
– interior decorating with juju hats that create strong contrasts with wall paint
Bright colorful Cameroon juju hats create the most impressive home interiors, when combined with contrasting wall paint. Bold shades of bird feathers, large size of African hats and strong contrasts with wall paint look stunning, elegant and exciting. Juju hats made of white bird feathers are great decorations for dark walls.
– adding bright decorative accents to wall decor with colorful feathers decorations
Gorgeous feathers decorations in bold colors add dramatic decorative accents to empty plain walls, bringing unique texture and harmonious soft shapes into modern interior decorating. Large African hats made of bird feathers work well for any wall decoration, replacing pictures, mirrors, paintings and any other traditional or contemporary wall decorations that hang on the wall.
Exotic Juju hats are perfect for living room, bedroom and dining room decorating. African feathers decorations look great above a sofa, a fireplace, a bed or a dresser. Juju hats can decorate home office, kids rooms and hallways, instantly transforming home interiors into stylish rooms.
– creating juju hats collections for modern interior decorating
Cameroon juju hats are the wonderful way to create balanced interior decorating ideas. Juju hats symmetrical arrangements that emphasize room furniture or house architectural features make modern interior decorating feel harmonious and attractive. Placing small and medium size juju hats on both sides of a large mirror, painting, bookcase, bed headboard or fireplace help harmonize room design. Few medium African hats in one or various colors in a vertical row create eye catching collection for beautiful interior decorating.
– interior decorating with African hats, combined with ethnic and fine room decor items
Cameroon Juju hats blend with exotic and ethnic decorations or fine room decor accessories, creating a beautiful combination which is great for any room design style. What important is the location and right arrangement of colorful hats and ethnic decor collections. A shelf or fireplace mantel, a chest or empty wall are great for displaying unique room decor accessories, emphasized by a juju hat that grabs the attention.
– interior decorating with medium size and small juju hats
The collection of inexpensive medium size and small juju hats makes elegant colorful addition to existing interior decorating. Small juju hats are great for empty walls and large furniture decoration. A small juju hat looks attractive on a coffee table and on a shelf, adding the dynamic color to modern interior decorating and unique decorative accent to room design.
Fun wall decoration ideas
Delicious wall decoration, sundae inspiration
Colored pencils for making wall decorations with kids
Felt wall decorating for contemporary interior
More from modern interiors

Bright home interiors and amazing views of the ocean make this beach house a dream place. Large windows, light, neutral room...