Colored Pencils, Ideas to Make Decorations with Kids

Clutter or Treasure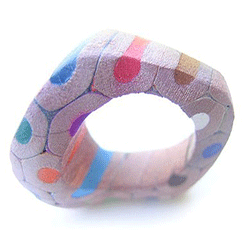 wall decorations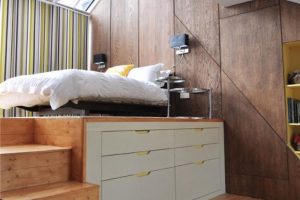 Decorating kids' rooms with original artworks and crafts make everybody, kids and adults, happy, although choosing kids' wall art that children will like for a long time can be complex. The solution is asking children to participate in decorating kids' rooms with their favorite items. Kids are creative by nature.
Give a child color pencils, leave alone for a couple of hours, and then you will have personalized wall decor effortlessly. Incredible, unique, and beautiful kid's wall art will cover your painted walls or wallpaper designed for drawing and writing. And young artists will be delighted with their fantastic wall decorations.
What can parents do with a big box of color pencils, except allowing kids to draw on walls? Designers came up with exciting room decor ideas. The Social Designer, a decorating company, initiated the Colored Pencil Contest and encouraged people to discover how they can use color pencils, if not for drawing, and what wall decorations they can create. The juries wanted to be surprised by the innovative and unusual decor accessories and crafts made with color pencils.
Kids furniture design, kids activity table for animal lovers
Kids room decor with playful shadows
Interior decorating from a toddler room to teen quarters
Kids wall art and decorations created with colored pencils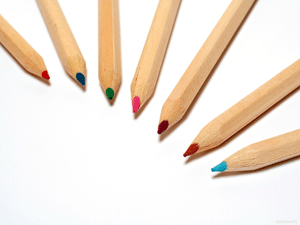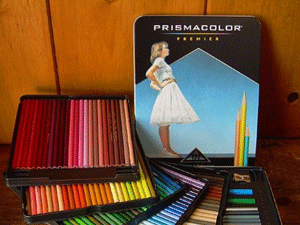 Colorful wall decorations
A 500 color pencil set is what each participant had to start experimenting with and developing modern wall decor ideas. The winning designs used art pencils for original, colorful and surprising wall decorations. Grouped by color or randomly arranged, color pencils can create unique kids' wall decorations.
Coloring pencils are a great gift idea for young artists. The impressive, 500 coloring pencil installations on the wall are great examples of fantastic, creative ideas for kids' room decorating. If they inspire you, you can start decorating your kids' rooms with your children right away, adding original and unusual pencils designs to empty walls and furniture.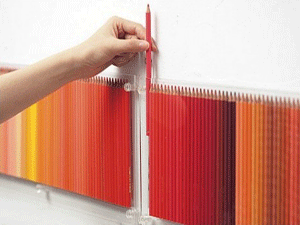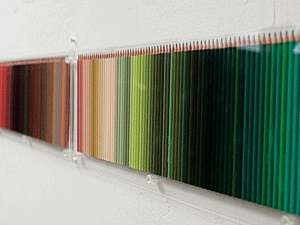 Kids can create fabulous wall decor for their rooms using their colored pencil sets. Arranging art pencils by color, wall decoration looks very bright.
Each of these 500 pencils has its unique name, like Lobster Bisque or Mermaid's Gown, adding interest to pencil color-themed decor. Grouping pencils by words and adding corresponding pictures, you and your children will enjoy decorating kids' rooms with functional and unique wall decorations.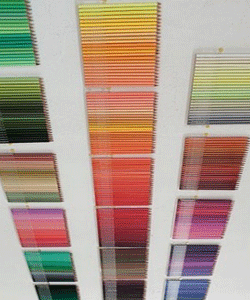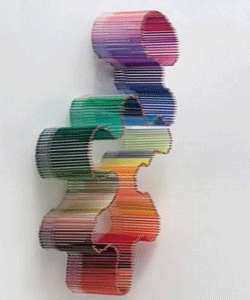 Children can make a colorful wall growth chart of colored pencils or arrange pencils on the wall to create letters for amazing kids' room decor. Children can use colored pencils for drawing, organizing kid's wall art display on the wall, or design personalized wall decorations, creating images made of used color pencils that are too short for drawing.
There are a lot of inexpensive ideas for decorating kids' rooms with colored pencils. You can glue colored pencils to decorative wall panels, kids' furniture, or decor accessories. Creative kids' bedroom decorating with pencils looks unique, exciting, and personal, pleasing young artists and making them smile.  Marker caps can be glued to wall panels and furniture, allowing marker use for drawing and creating unusual children's bedroom decorations that help declutter kids' rooms.
Unique jewelry made of colored pencils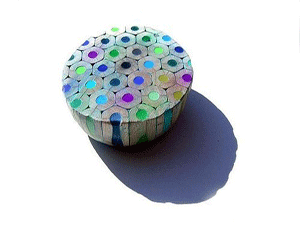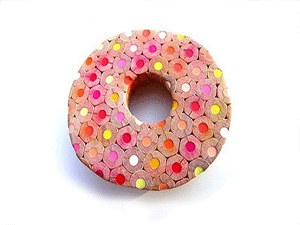 Older children can use colored pencils to create wall art, make decorations and beautiful jewelry for kids and adults. Color pencils are great material for designing unusual wooden handmade jewelry, fashion bracelets, rings, beaded designs, like curtains, necklaces, and decorating kids' room decor accessories with unique details.
Maria Cristina Bellucci is a professional costume designer at the theater and creative colored pencils artist. She made pencil artworks, crafts, and exotic jewelry designs for kids and adults.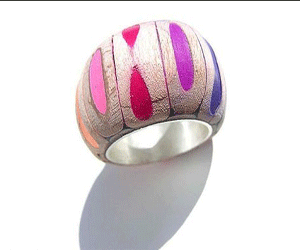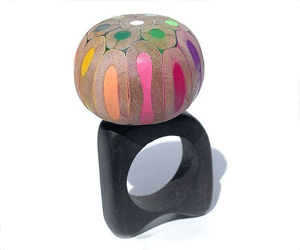 Teens may like these creative recycling ideas and try to make affordable jewelry pieces – fashion bracelets, brooches, rings, or colorful beaded decorations for children's bedrooms. Unusual craft ideas can turn ordinary colored pencils into personalized wall decoration or unique gifts. Mothers, sisters, and grandmothers will love to get original and surprising handmade jewelry items created with colored pencils.
The designer jewelry pieces made with colored pencils are great craft ideas that can inspire kids to create unique room decorations with used colored pencils. These decorations are versatile and very original, suitable for children bedroom decorating in any style. These colorful and creative decorations make fabulous gifts while recycling used pencils and decluttering kids' rooms.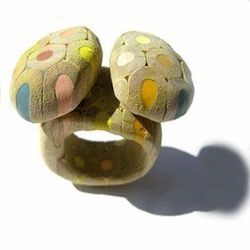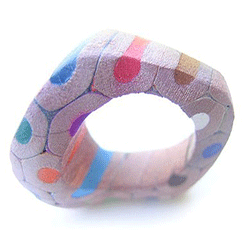 Especially if you or your teenagers wear only metal or plastic decorations, these handmade wooden rings, fashion bracelets, or beaded decorations are a good alternative. Unique wall decorations created with colored pencils will refresh their room and create personalized wood wall decor that is original and surprising.
Making jewelry, crafts, art, and wall decorations with color pencils, inspired by works by Maria Cristina Bellucci, are great activities for kids and adults. If you think that gold and silver jewelry is too expensive, organic jewelry for kids is a beautiful, attractive, and cheap option. Recycling pencils and creating unique wall decorations or handmade jewelry for kids are fun that saves money.
Pencil art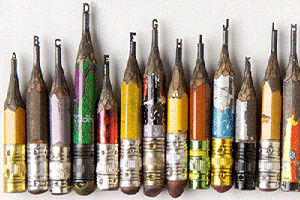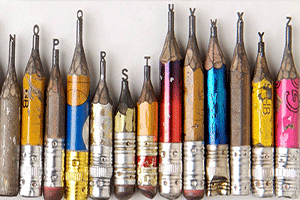 More from wall decoration

Ceramic tiles are beautiful elements of modern kitchens which are not just functional interiors for cooking, but the open living spaces...
and enjoy free articles sent to your inbox