Modern Interior Decorating Ideas From J Robert Scott, Modern Furniture and Decor Accessories
---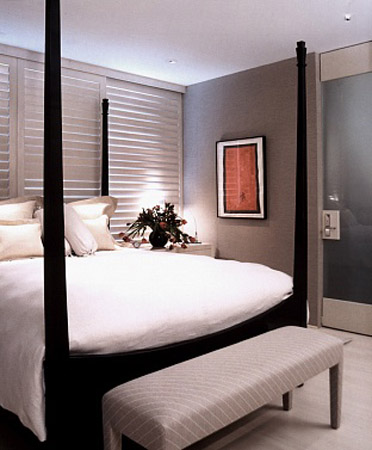 Bedroom furniture and bedding
Modern interior decorating ideas from American brand J. Robert Scott are about unique personal style, elegant decorating ideas, exclusive decorative materials, luxurious fabrics and beautiful decor accessories, perfect for decorating homes of Hollywood stars.
J. Robert Scott brings its recognizable interior design style and high quality. The collection of furniture and decorative accessories, textiles, wallpaper, rugs and lamps. Sally Sirkin Lewis pays great attention to detail, to make modern interior design perfect.
J. Robert Scott, Inc. is the internationally known American luxury furniture and textiles company, founded by designer Sally Sirkin Lewis, who creates various decor accessories, textile, wallpaper, rugs, lighting and furniture.
Bedroom furniture and bedding
A distinctive feature of modern furniture design by J.Robert Scott is the use of exclusive decorating materials, innovative technology and exotic wood veneers, like mahogany, sycamore, ebony, various types of leather and parchment.
Modern interior design ideas from J. Robert Scott include furniture design with polished, lacquered and golden elements. Modern furniture is made with unique upholstery fabric Superkidskin, a very gentle and soft material hand made of fine lambskin, that feels like atlas.
White decorating ideas, modern bedroom decor
Modern interior design ideas from J. Robert Scott  are cbout an individual approach to each client and exclusive quality of furniture and decorative accessories.
Modern interior decorating and home staging trends from Kelly Hoppen
Modern interior decorating ideas, large art prints for wall decoration
Working with home furnishings is like designing a luxurious cocktail dress, from drawing the sketch, selection of decorative fabrics and materials to building parts and hand finishing. This approach to modern interior design creates amazing home decorating collections from J.Robert Scott which are often called the Home Couture.
Living room furnishings, modern interior design ideas
Exclusive modern furniture and decor accessories by J. Robert Scott decorate Cartier and Tiffany boutiques, The Bellagio Hotel in Las Vegas, Berkley Hotel in London, Philipp Morris and Sony Pictures interiors.
Modern interior decor and design trends, how to add golden yellow home decorations
White and black wallpaper, modern interior decorating ideas
Frank Sinatra, Glenn Close, Barbara  Streizand, Steve McQueen, Cher, Elton John, Lance Armstrong and others famous people decorated their homes with furniture and decor accessories from J. Robert Scott that symbolize the quality and style.
Modern furniture design, red chair and foor restd
Exclusive furniture from J. Robert Scott is made with the use of the unique technology Ombre, developed by designer Sally Sirkin Lewis and applied to the processing of leather and veneer for creating a smooth, subtle and attractive change of colors.
Latest trends in decoration patterns, modern interior trends in decorative farics
Interior design trends, comfortable chic decorating ideas
More from home decorating ideas

Scandinavian homes are cozy and warm. Scandinavian designs are perfect for decorating winter homes for the holidays. Christmas decorating ideas by...