Beautiful Landscaping Ideas and Backyard Designs in Spanish and Italian Styles

Decorating Ideas

Outdoor Living

Plants and Flowers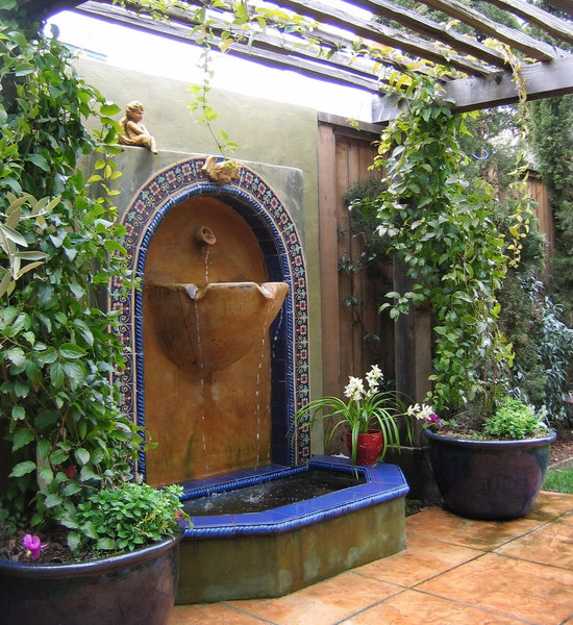 Backyard design in Tuscan style with accent wall fountain and ceramic tiles
water features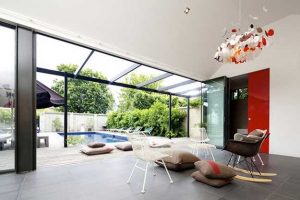 Gorgeous garden designs and landscaping ideas transform backyards into pleasant, attractive and interesting outdoor living spaces. American landscaping expert from Santa Cruz, California Kathleen Shaeffer shows her beautiful garden designs and patio ideas that are inspiring and impressive.
These backyard landscaping ideas are charming and creative, bringing traditional and ethnic decorating into modern homes in elegant and sophisticated style. Here is a collection of spectacular backyard designs and landscaping ideas from Kathleen Shaeffer Design, http://kathleenshaefferdesign.com/ to give you great inspirations. Blending natural colors and unique textures of plants, flowers, planters and natural building materials with creativity brings interest and style into beautiful backyard designs.
Wisely selected plants is a main part of creating beautiful gardens and backyard designs. Also outdoor home decor items, garden paths, entrance doors, building materials, water features, pergolas, color combinations and shapes of flower beds are excellent ways to add character to your garden and backyard designs, reflecting your personality, lifestyle and preferences.
Creating backyard designs in Spanish style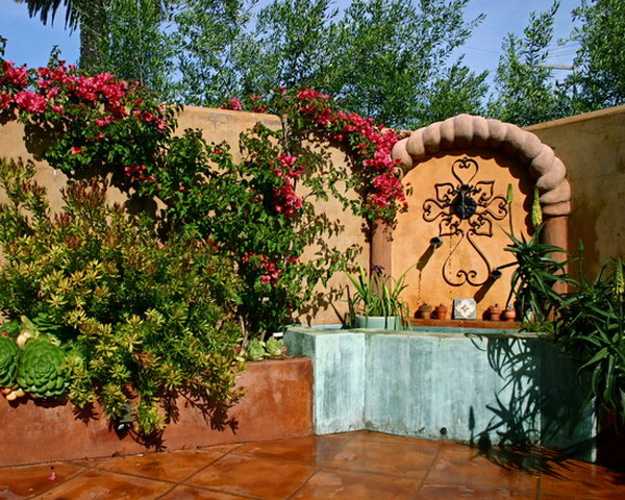 Do you like landscaping ideas and garden designs in Spanish style? Then you can add a few details that will add a Spanish flavor to your backyard landscaping. Stone patio design and outdoor tiles instantly transform outdoor living spaces, adding Mediterranean look to backyard designs. Spanish style flower pot holders are designed to carry plastic or terracotta pots or even wicker work conical baskets, are charming and interesting. Made of mild steel, they are a brilliant backyard decorating ideas.
These flowerpot holders in Spanish style add a new dimension to your backyard design, outdoor rooms decorating and landscaping ideas. Geraniums, trailing fuchsias or any summer bedding plants are great for hanging baskets, window boxes or flowerpots. Terra-cotta planters and decorative pot holders in Spanish style brighten up the garden design and keep your backyard landscaping ideas looking colorful and beautiful.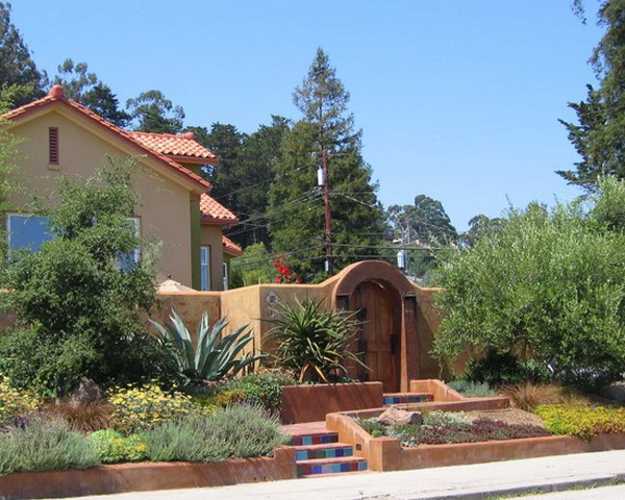 Spanish rings are Spanish style flower pot holders that create a wonderful backyard designs in Spanish style and help decorate your Mediterranean patio, adding a spectacular centerpiece to your landscaping ideas.
Modern interior design and decorating in Mediterranean style emphasizing vintage stone walls
Top 10 trends in backyard landscaping, garden design and outdoor home decorating
Spanish rings are simple and elegant, easy and quick to fit on to walls, trellises or posts. They brighten up patio designs, porches, fences, adding original and attractive accents to garden and backyard designs.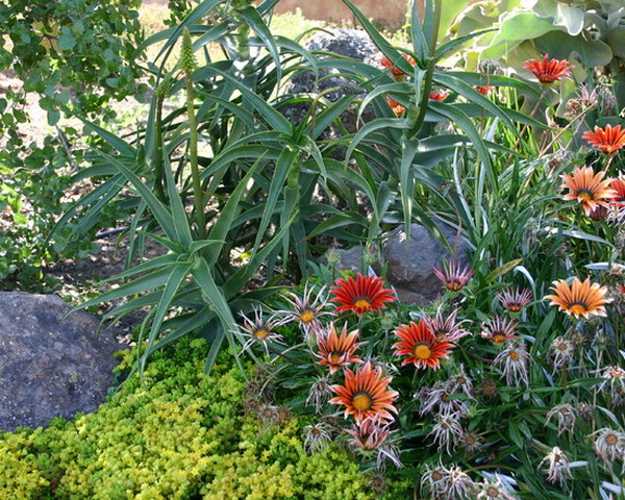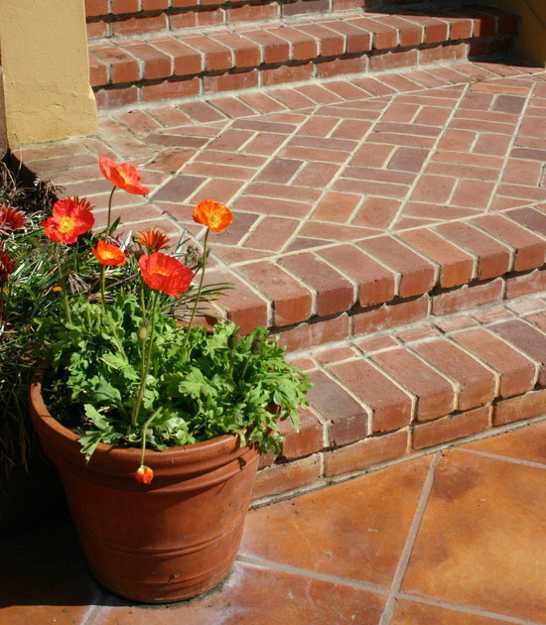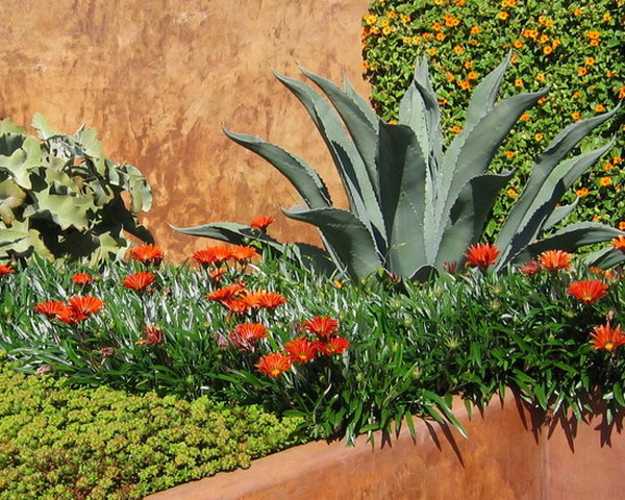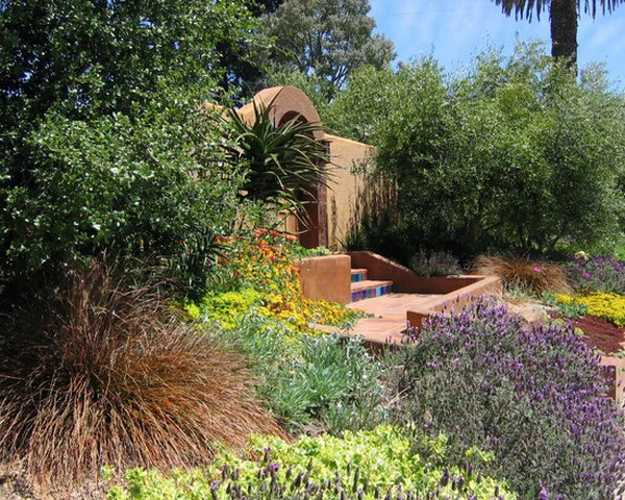 Creating backyard designs in Tuscan style
Garden designs in Tuscan style are romantic, colorful and universally appealing. Terra cotta tiles, arto pavers and brick walkways are popular for those looking for a rustic feel of traditional Tuscan style. Using flagstone and gravel give contemporary look to backyard designs in Italian style. Yard decorations and outdoor home decor items, like beautiful wrought iron furniture,  help to enhance your landscaping ideas in Tuscan style.
Beautiful balcony decorating with flowers, 20 blooming balcony designs
House entrance and front door decoration ideas, 20 gorgeous house exterior designs
Terra cotta planters create a rustic, traditional and inviting Italian feel. Wall fountains are very popular backyard designs in the Mediterranean. Water features create relaxing and refined backyard designs.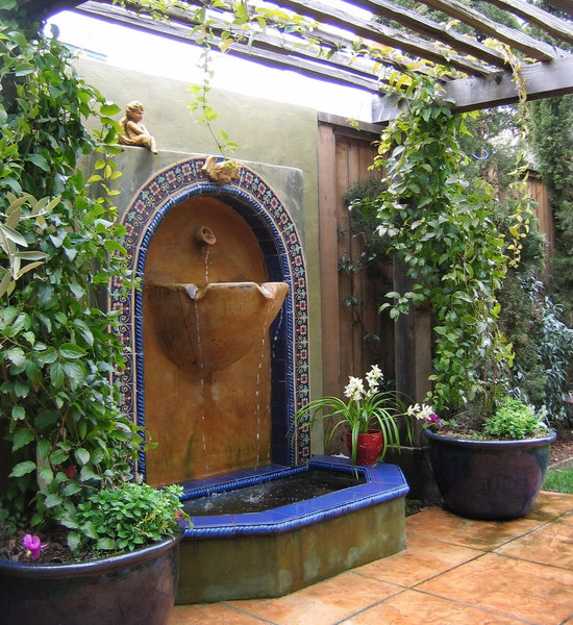 Stone accent walls decorated with plants and flowers are picturesque and functional elements of  backyard landscaping in Tuscan style. Stone wall design is perfect for dividing up different flower beds. Additionally, wrought iron pieces can be quite beautiful when placed in a Tuscan inspired space.
Water fountains, front yard and backyard designs
Contemporary small garden designs, creative yard landscaping ideas
Tuscan style landscaping designs can not be complete without welcoming dining area, gorgeous flowers and rich plants. Lush shrubbery and blooming flowers, vines incorporated into wrought iron pieces or on your accent walls, decorate backyard designs in elegant and distinct Tuscan style. Growing edible herbs enrich your garden design and landscaping ideas, turning your backyard into a functional outdoor living space and beautifying your decks and stone patios with the spectacular view and Mediterranean aroma.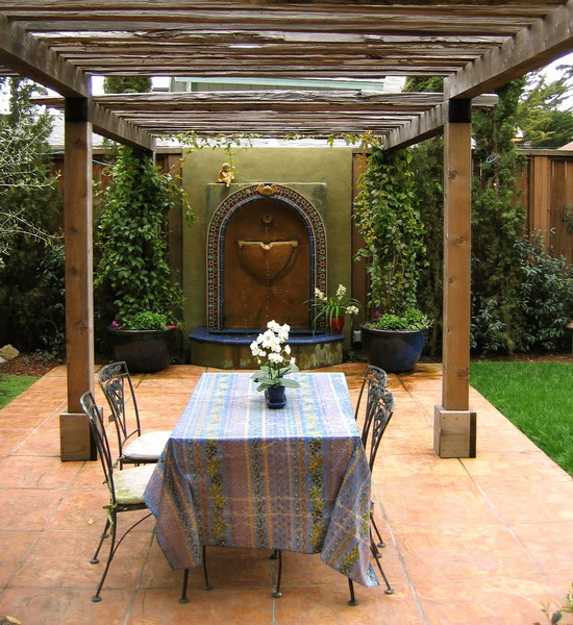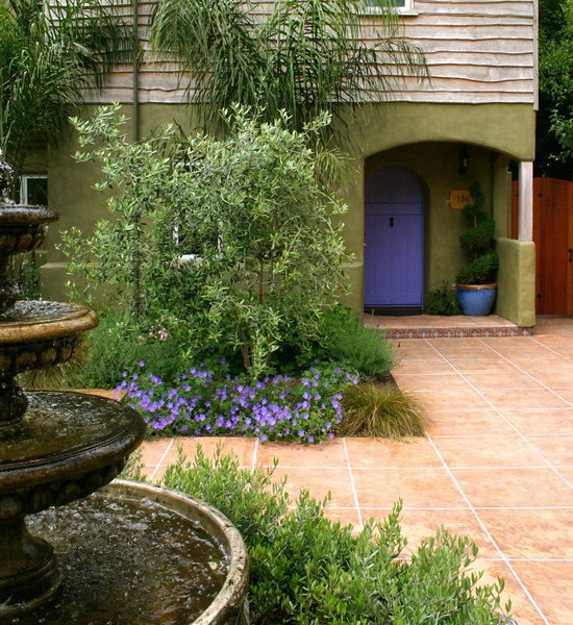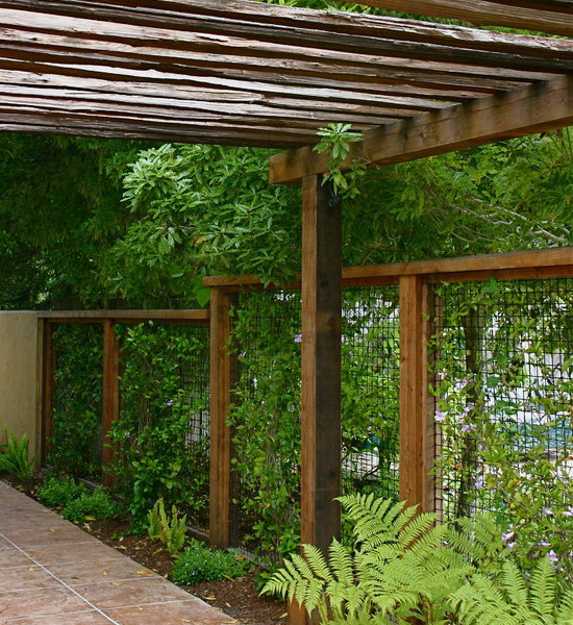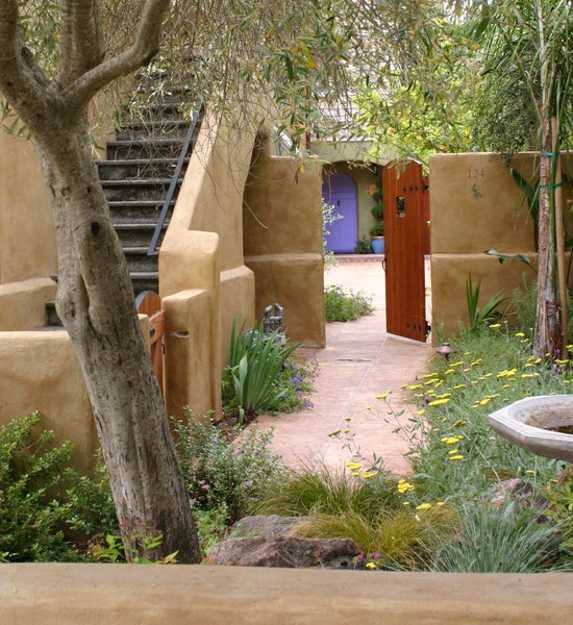 More from landscaping ideas

Outdoor swimming pools built on the hills are spectacular. Envision swimming in the pool perched atop the perfect mountain overlooking the...
and enjoy free articles sent to your inbox