Modern Interior Decorating Ideas, Large Art Prints for Wall Decoration

Furniture Accessories

Interior Design Ideas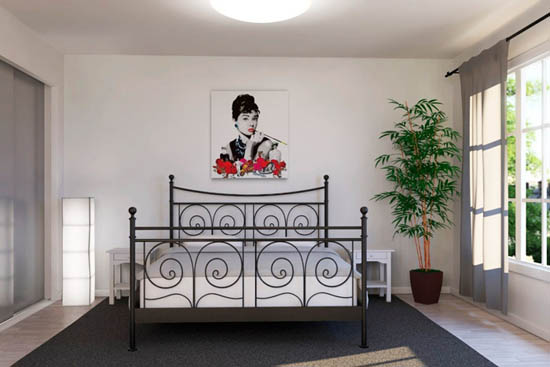 DECORATING SMALL APARTMENTS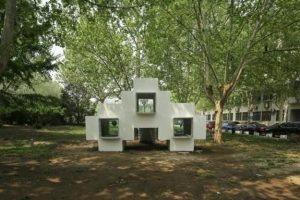 New technologies influence modern interior decorating, offering exciting and unusual contemporary wall decoration ideas. Digital photos and high quality canvas prints make striking wall decorations. A beautiful canvas artwork prints and unique photographs are modern interior decorating ideas that bring famous images or your favorite decor theme into your home interiors. Internet connection allows to choose and create very personal wall design ideas, select colors and patterns from companies catalogs that offer large digital prints of beautiful photographs, for stylish wall decoration.
Printed on canvas artwork, famous paintings and photographs are excellent for decorating empty walls. Today customers can choose images, interior decorating theme and color palette, the quality and size of large wall prints, say digital printing experts from Swedish company Photowall, www.photowall.su Stunning wall decorations, large photographs and art prints, fixed on light contemporary aluminum frames, offer impressive modern interior decorating ideas that quickly transform empty walls.
Modern interior decorating ideas bring large images, inspired by nature, – flowers and leaves, birds and animals, seascapes and trees, contemporary art and photography or popular movies, like Star Wars, Spider Man, Hello Kitty, Modesty Blaise, into contemporary homes. Digital printing of images and canvas artwork pieces, created by talented artists, photographers and decorators from all over the world, add appeal and charming accents to modern interior decorating, offering simple and attractive ideas for large empty walls.
Digital printing for wall decoration
Today people can shop for wall art decor from the comfort of their homes. Internet connect customers with galleries on websites that offer various wall art prints that vary in sizes, quality and prices to match all customer interior decorating needs. Easy to install, photo and art prints on canvas are quick and easy way to add drama to wall design, adding more character and interest to modern interior decorating or home staging.
Interesting and unique large photographs and art prints, fixed on strong and light contemporary aluminum frames, is a stylish way to add your favorite characters and interior decorating themes to your wall designs, creating very personal, pleasant and meaningful wall decoration for any room.
Contemporary wall decoration ideas
Modern wall decorating with wall stickers, decals and vinyl art ideas
Juju hats and wall decoration ideas
Mirror stiker, wall decor ideas for spacious room design
Large wall art prints for decorating empty walls
Decorative wall panels with large wall art prints, fixed on light aluminum frames, are one of exciting new ways to decorate large empty walls with high quality photographs and unique canvas artwork  pieces. It is not easy to remove wallpapers, but the frames for wall art prints allow to change wall decoration ideas quickly and painlessly, when you feel like bringing a new decorating theme into your home interiors.
Large high quality photo and modern art prints are excellent wall decorations for those who appreciate contemporary interior decorating ideas, unusual wall design, modern art and new technologies, and like to create personal and unique wall decoration ideas for home interiors. Simple and intricate abstract wall art decor ideas, collages, beautiful photographs and canvas artwork pieces are a way to add a personal touch to modern interior decorating, bringing new digital printing technologies and creative wall decoration ideas into contemporary homes.
Trends in wall decorating with digital wall art prints
– nature inspired wall decoration ideas,
– famous movies characters,
– newspapers and comics prints,
– contemporary wall art decor ideas, abstract canvas art pieces,
– traditional small and medium size wall art prints on wooden frames,
– exotic images for bringing ethnic flavor into modern interior decorating designs.
Unique wall decoration ideas
Felt wall decorating for contemporary homes
Red poppy painting with crystals
More from the art of decor

Throw pillows in various colors, designs, and patterns are one of the easiest ways to refresh your room design and inject...