Latest Trends in Decorating with Plants, Modern Green Ideas

Decorating Ideas

Plants and Flowers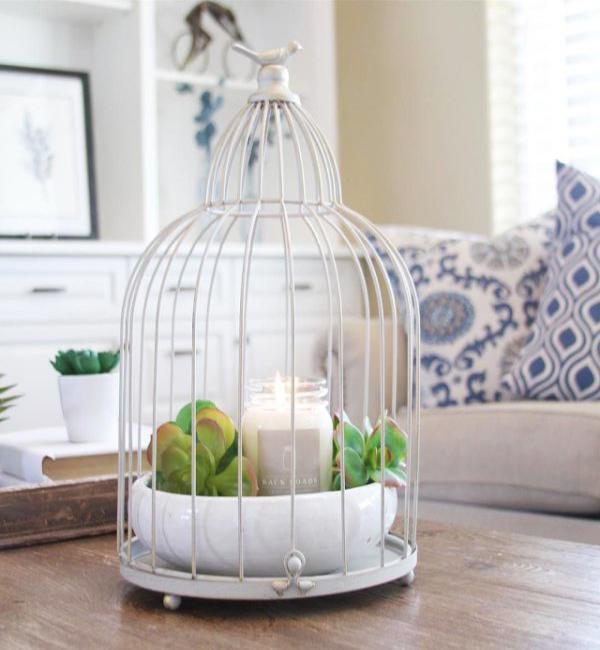 Small plants and candle centerpiece idea
indoor plants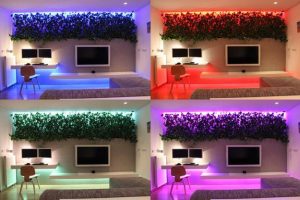 Houseplants are a simple way to define Green interior design, add a natural vibe to your living spaces, increase their appeal, and connect your home or office with nature. Houseplants are perfect decorating ideas helping recycle old flower pots, glass vases or wicker baskets, turning them into beautiful accents in eco style by using paint and original designs.
Lushome tips and inspirations for decorating with houseplants provide modern and cheap ideas which can transform your home interiors and add stylishly Green accents to your living spaces. Beautiful flowers and green plants are traditional, beautiful, and affordable decorations, but the latest trends in decorating add a contemporary vibe to Green accessories and offer creative ways of using green leaves in home decor. Here are modern decorating ideas for every room in your house.
Top design trends adding sophistication and comfort to modern home interiors
Beautiful and contemporary ideas for decorating homes with houseplants
Cheap ideas for decorating with plants
Green ideas and design trends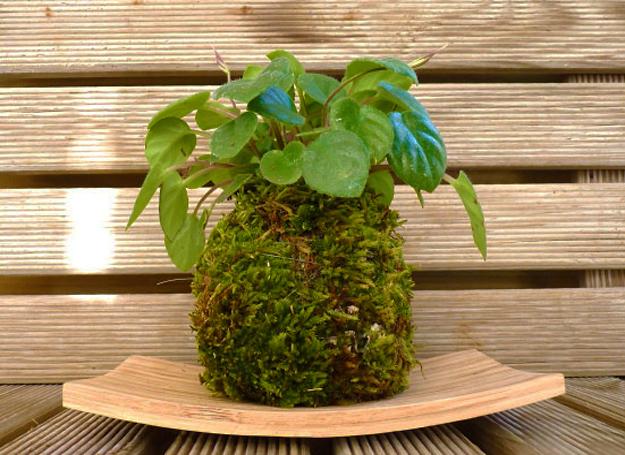 1. Glass terrariums and miniature greenhouse designs
How to Feng Shui your bedroom with Green accents
Houseplants, green air filters that beautify interior design
Decorating with plants and improving the air quality
Florarium is a contemporary name for original glass containers for growing small plants. The transparent vessels provide beautiful places for several small plants and creating eye-catching displays with sand, rocks, seashells, and driftwood pieces. Succulents, cacti, and other dwarf plants make ideal Green decorations that look fabulous in glass terrariums.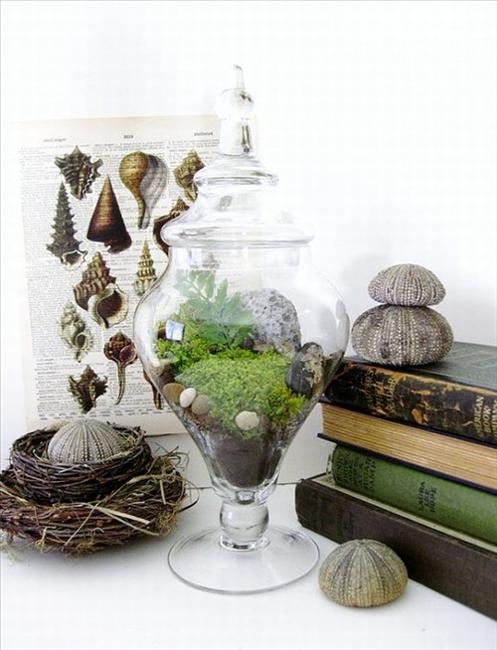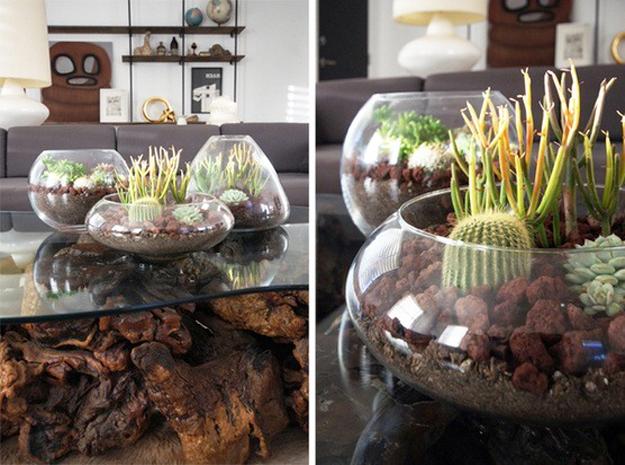 Vertical gardens, mini gardens for growing herbs, houseplants on the windowsills are easy, modern ideas for decorating with plants. Lush greenery add gorgeous green colors and textures to home interiors.  Another beautiful idea is to use mini greenhouse designs as Green accents for windows and table decoration.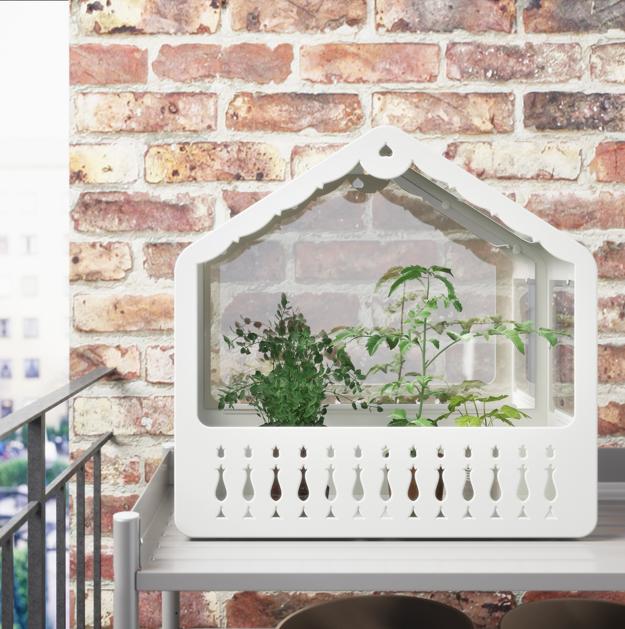 2. Recycling wood ladders for decorating
A decorative ladder with houseplants creates an eye-catching display. Recycling wood ladders for decorating with plants is a convenient way to hang plants. You can paint wood and adorn it with handmade ornaments. They look beautiful with houseplants.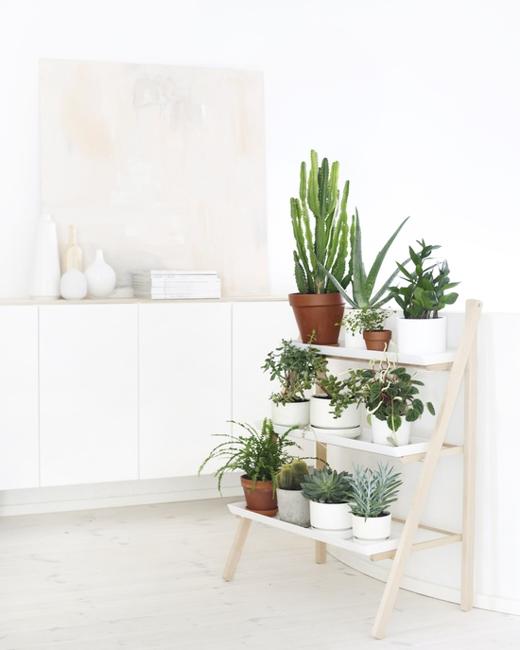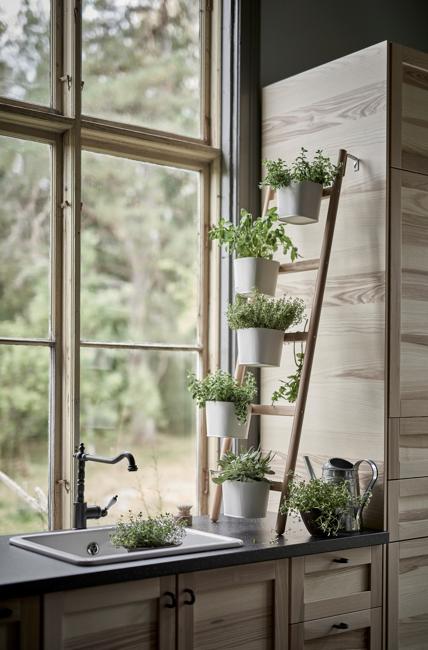 3. Recycling baskets and old planters
Colorful wood baskets, traditional pots painted matching colors, and wicker baskets in natural colors make excellent containers for pots with plants. All rooms, including kitchens and bathrooms, look fabulous decorated with fresh leaves in the baskets. Shade-tolerant plants that grow in high humidity in places lacking sunlight are ideal for dark corners, wall niches, and bathroom decorating.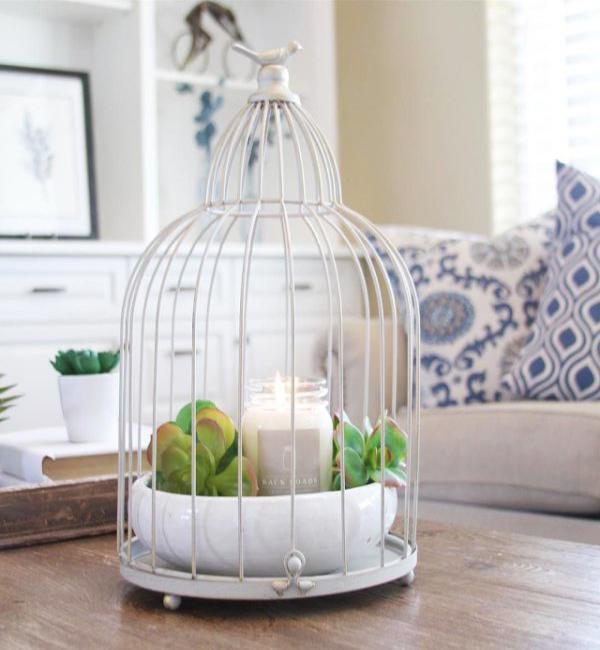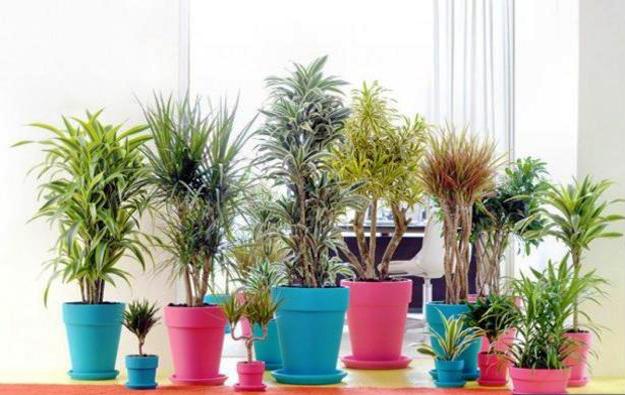 4. Adding rhythm
Several pots, baskets or original containers in one color, contrasting colors, in one style and size, add rhythm to home decorating. Also, creative combinations in two different sizes, monochromatic colors or shapes united by a color allow adding interest and originality to room decorating with plants.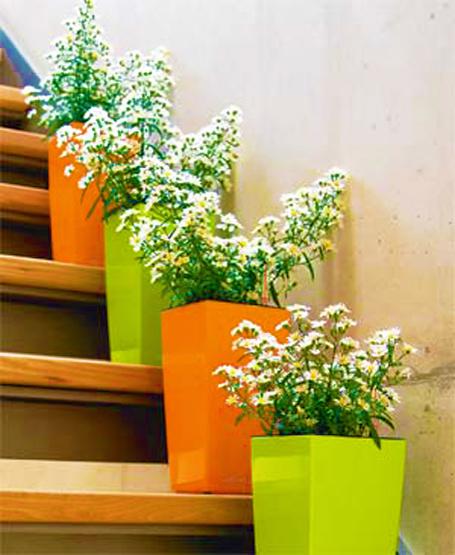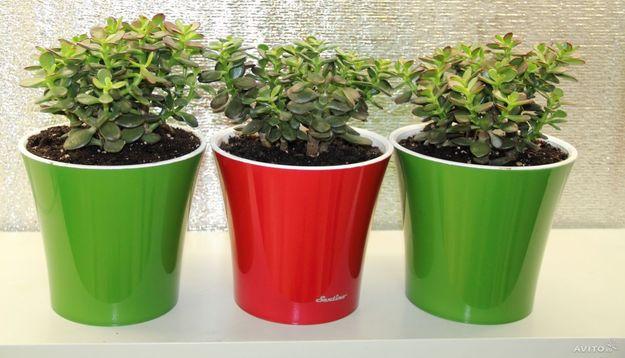 5. Transparent vessels with water
Clear glass containers with branches and green leaves look original, elegant, and stylish. Glass and water Feng Shui homes and lighten up room decorating.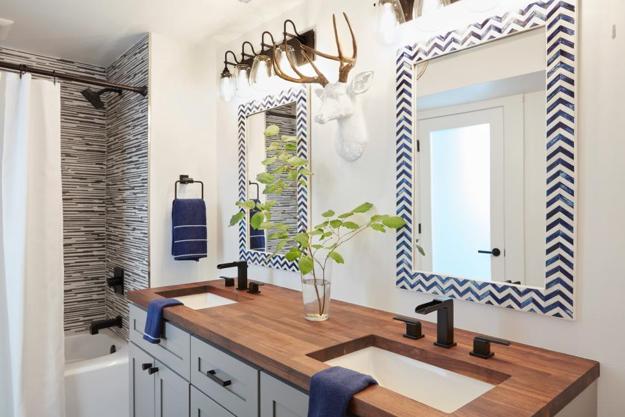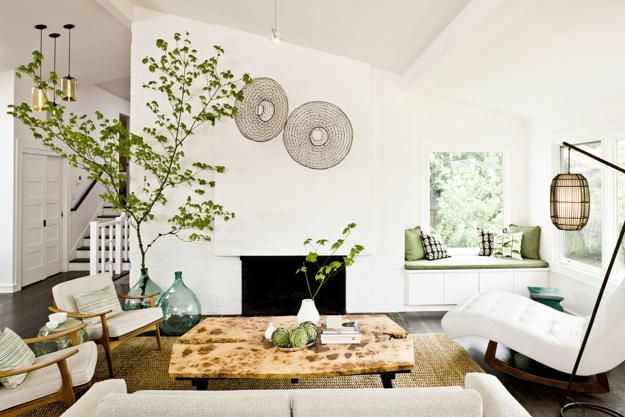 6. Green wall decorations
Vertical gardens on walls are one of the popular ways to decorate with small plants. The latest trends change enormous designs of vertical gardens from the past and bring framed Green wall decorations into modern rooms. The bright Green ideas are versatile, perfect for large and small spaces.Framed vertical gardens look like pieces of art, bringing stylish accents in eco style into modern interiors.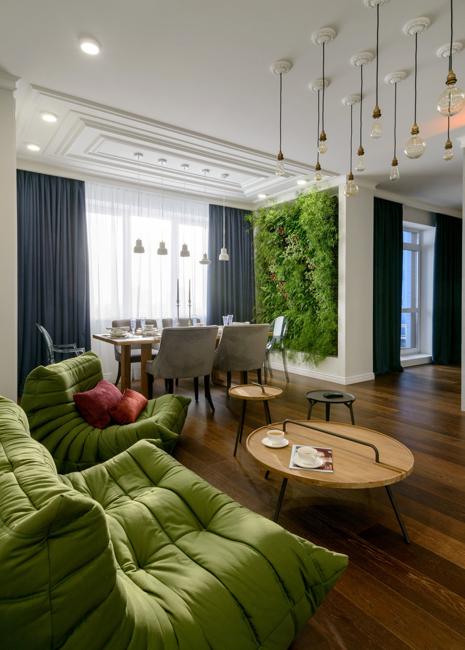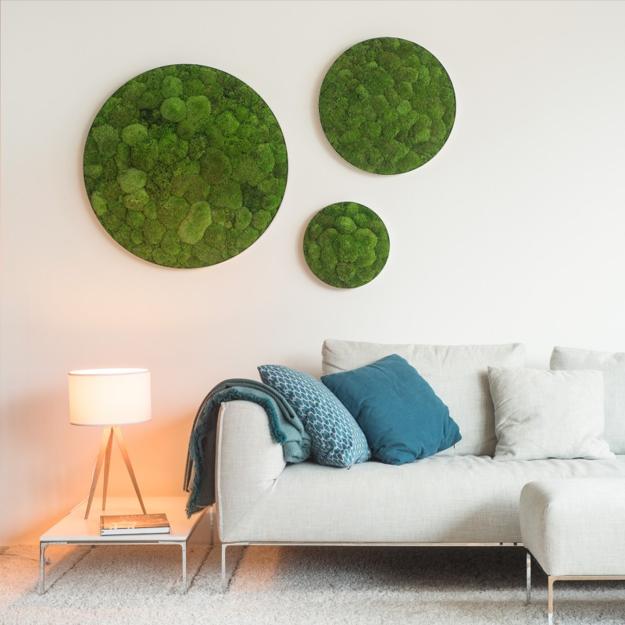 Modern ideas for decorating with plants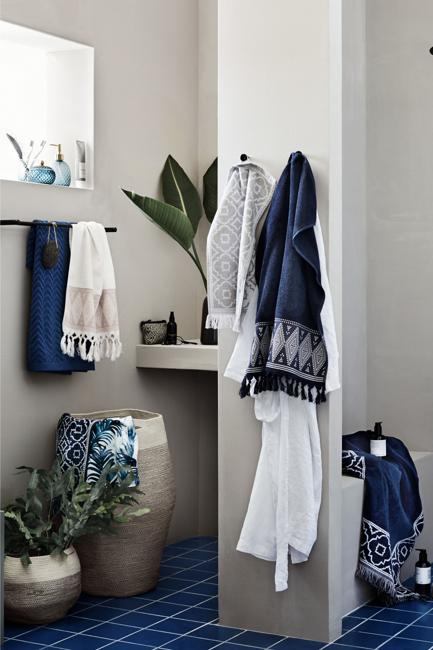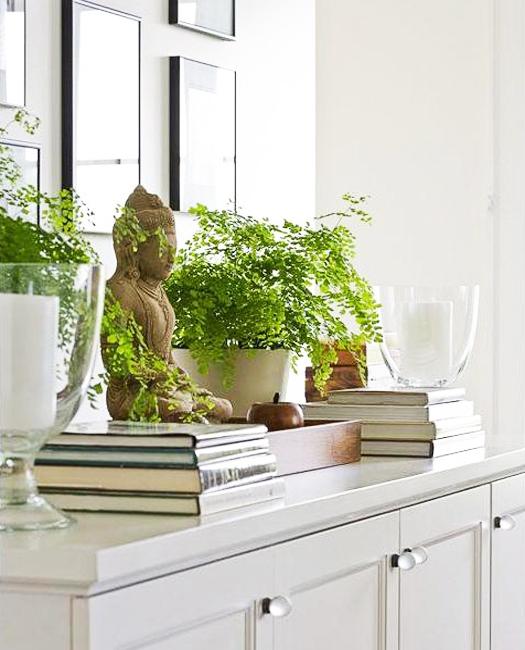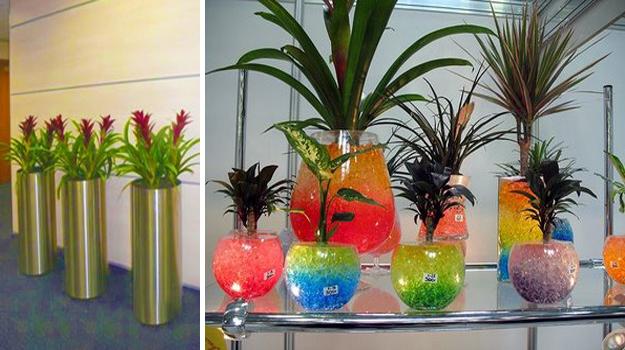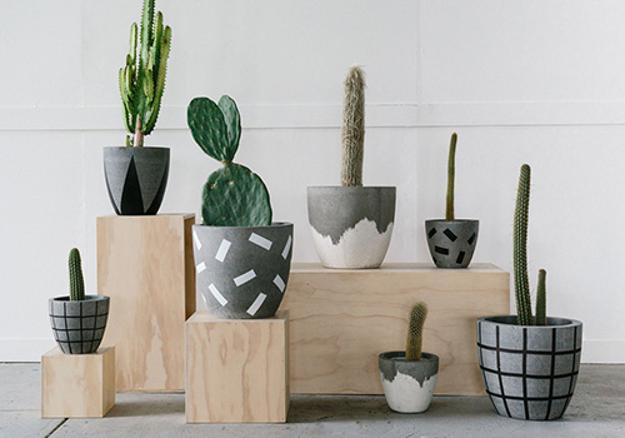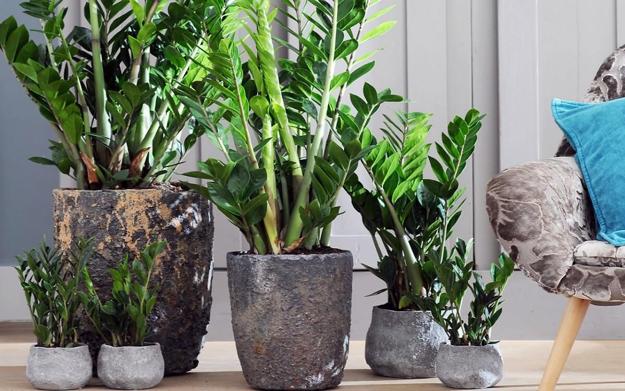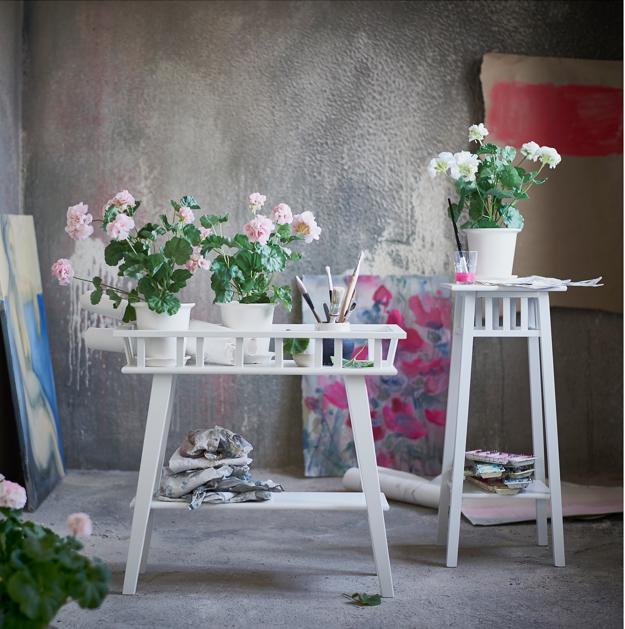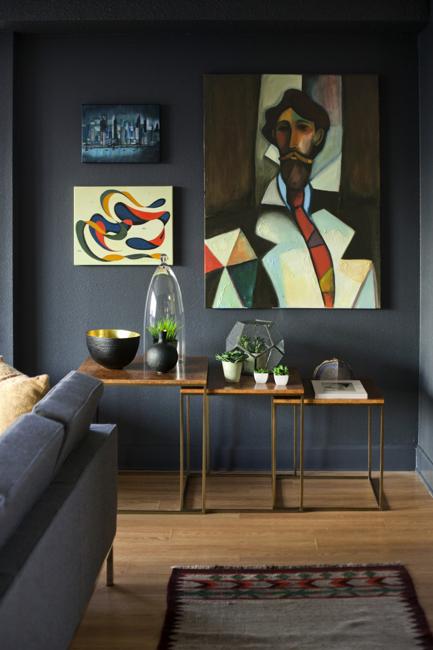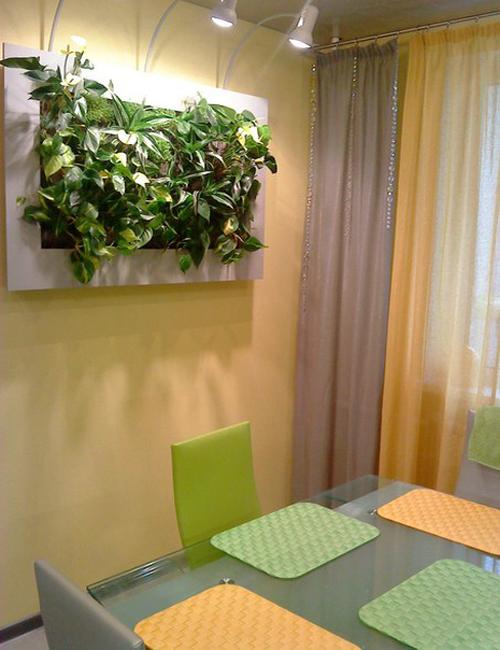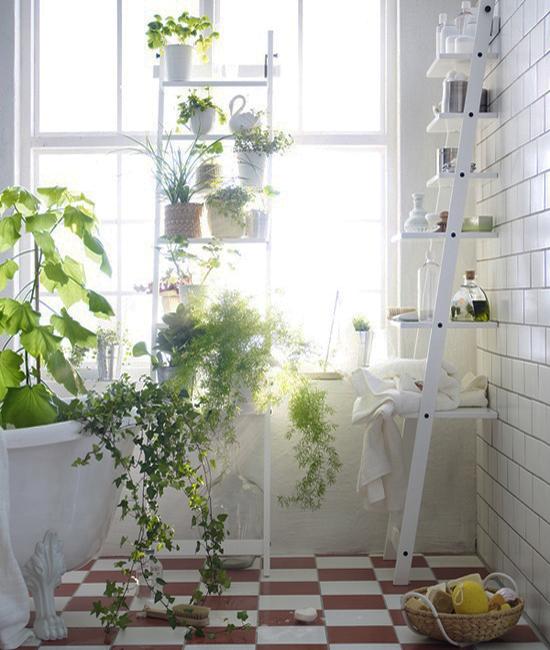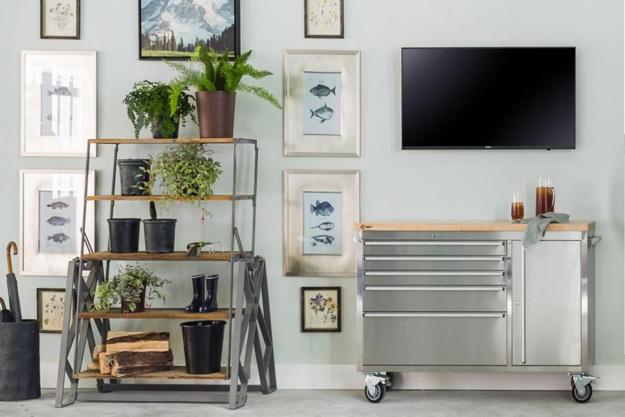 There are hundreds of reasons to recycle metal parts, old cookware, wires, tools for creating unique designs and decorating your office...
and enjoy free articles sent to your inbox