How to Feng Shui Your Bedroom with Houseplants and Green Accents

Feng Shui Home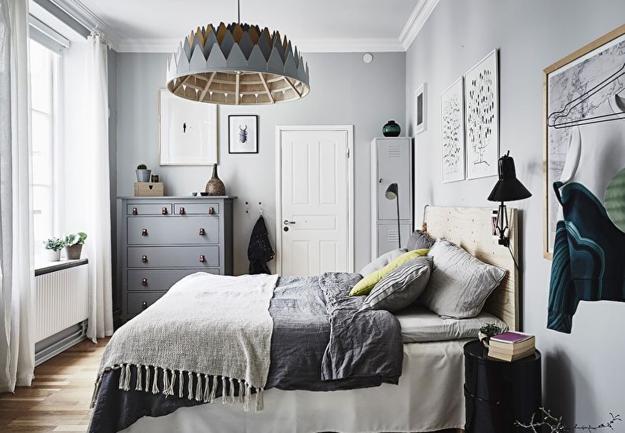 Two little houseplants for small bedroom decorating
indoor plants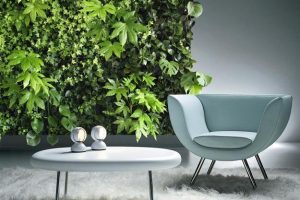 Feng Shui of your bedroom improves the feel and look of the comfortable and peaceful place. Bedroom decorating with plants and flowers is a popular idea, and according to Chinese Feng Shui, plants with round leaves work as Feng Shui cures and balance room design. Houseplants are perfect accents which are convenient and easy to use in interior decorating. These eco-friendly and cheap decorations bring relaxing green colors and enhance a connection with nature, creating a pleasant atmosphere and a beautiful look in a bedroom when used in moderation.
Chinese Feng Shui helps to improve a flow of the positive energy in a room and harmonize an interior design. Healthy, lush greenery of houseplants turns them into excellent decorative accessories, suitable for all rooms. However, it is better to bring just one or two small plants into a bedroom. Your bedroom is the room where the less is more principle works the best, according to Feng Shui design.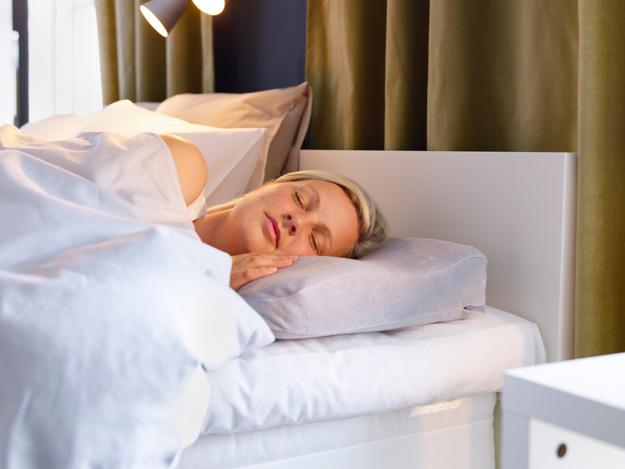 Beautiful, eco-friendly houseplants which are toxin-busting and happiness-inducing are fabulous ideas for home decorating. They stylishly transform rooms into rain-forest jungles or add a charming green accent to interior decorating. Experts recommend using houseplants as versatile Feng Shui cures for all rooms in your house, except bedrooms. Plants are active, breathing accessories that change the air quality and energy flow in a place.
Good Feng Shui for bedroom, decorating ideas and Feng Shui tips
Bedroom designs to Feng Shui interiors
Feng Shui decorating with houseplants uses only one or two plants to change the energy flow in a bedroom. Large plants are dominant and can cause a problem. Small houseplants, one or two are perfect for creating a natural connection and balancing a bedroom design.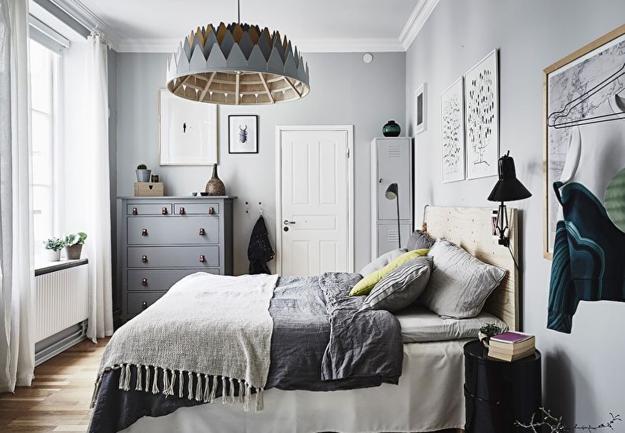 The imagery of a wooded landscape, branches, leaves photography instead of plants are the best bedroom decorating ideas for small spaces. Green color, nature-inspired bedding fabric patterns, crafts made with natural materials, wood furniture, driftwood wall art and natural fabrics give bedroom decorating a spark without sleep interruption.
Stylish stripes to Feng Shui bedrooms
Good Feng Shui for bedroom design, colors, furniture, lighting design
All houseplants are different. Some of them make a person sleep like a baby in a bedroom with plants. Some indoor plants produce little oxygen, so it is better to use these houseplants to Feng Shui different rooms. Feng Shui pros recommend small plants for bedroom decorating. Placed in the wealth corner, they promote healthy lifestyle and green living ideas.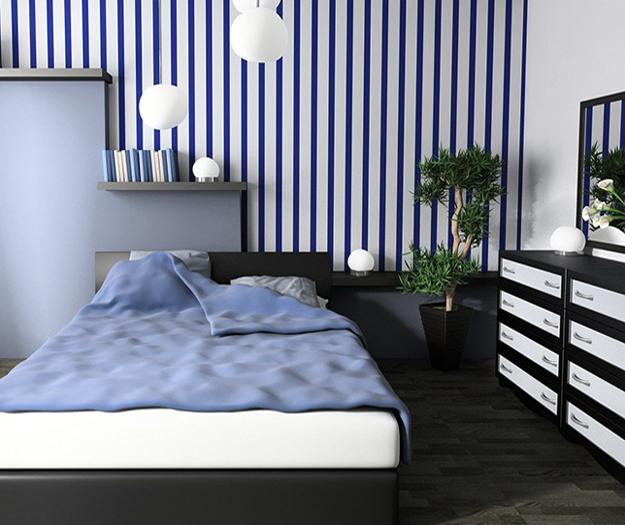 Feng Shui experts think that wood elements in a bedroom and green colors help people thrive, relax, and improve personality. Plants and green hues help bring the healing power of nature into your life, enhancing the flow of the uplifting energy in your bedroom.
Feng Shui tips for bedroom decorating
Top eco-friendly houseplants for interior decorating
Indoor plants from the list of the top eco-friendly houseplants are the best for interior decorating. Small greenery is ideal for bedrooms. If you have sleep issues, use other eco-friendly decorations and leaves patterns in your bedroom and move houseplants out of your bedroom. If you sleep well and feel energized in the morning, keep small houseplants in the bedroom, enjoying the healthy, lush greenery in the wealth corner of your room.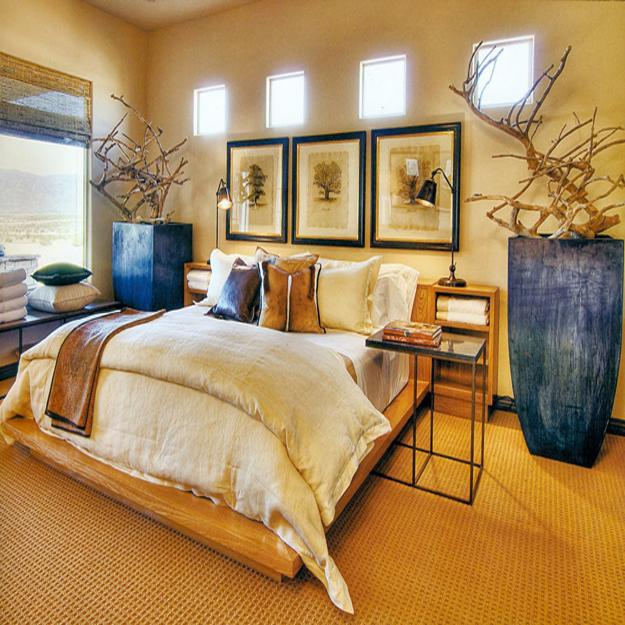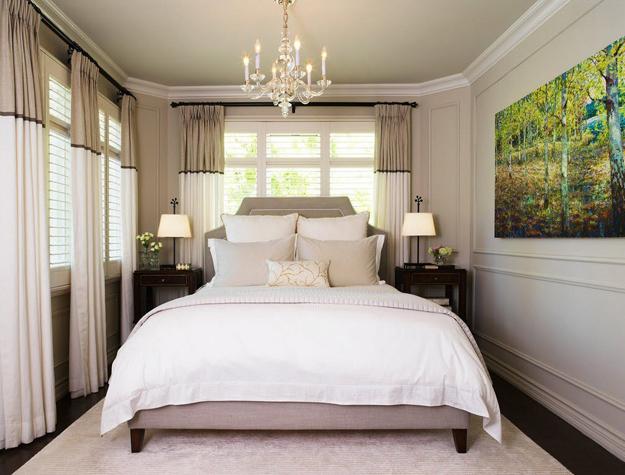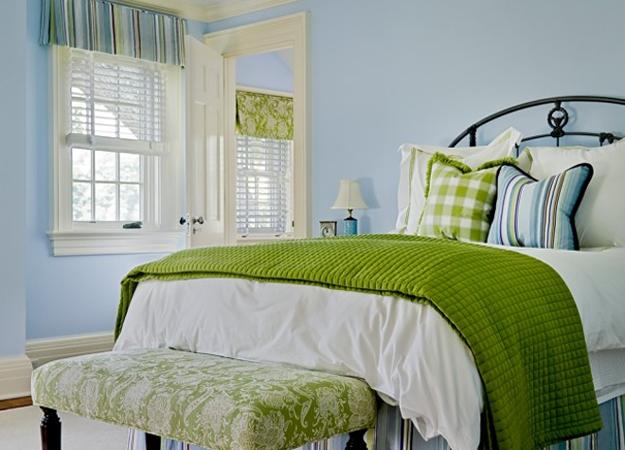 More from bedroom decorating ideas

Modern bedroom designs look elegant and relaxing when blending gray color tones and various textures with white decorating or vibrant accents....
and enjoy free articles sent to your inbox