Cutting Moving Cost, 10 Tips for Packing Boxes for Moving

Money Saving Tips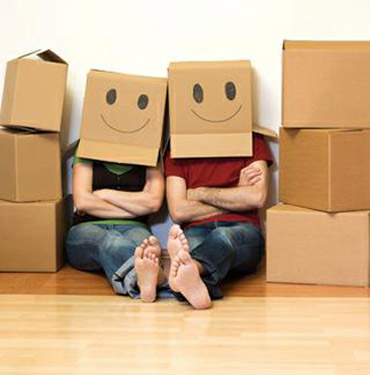 Packing boxes for moving and having fun
organizing tips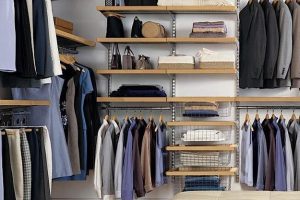 Cutting a cost of moving into a new house or an apartment allows to spend more money on decorating your new home and enjoying life. Packing all the things in the old place in boxes for moving is a great opportunity to declutter, organize and save money, which can be used for a party after a stress free moving day.
Moving in with your partner, renting a new home or an apartment may be one of the most exciting events in your life. Efficient organizing, cutting the cost of moving in and creating happy memories are nice ways to celebrate life changes and add more fun to your moving in experience.
All items that you have to pack and move should be divided into few categories: furniture, appliances, dishes, clothing and linens, shoes and boots, books, aquariums or terrariums and green indoor plants.
10 tips for packing boxes for moving
Renting an apartment or buying a new house, efficient packing of boxes for moving saves money, time and energy
1. Furniture. No matter how you move your furniture pieces, on a  moving truck or in a moving container,  you need to decide, whether to disassemble or not your furniture items.
Smaller parts of modern cabinets and shelves, upholstered furniture frames and cushions can be wrapped and moved separately.
2. Appliances. Home appliances, TVs, computers, etc. are better to pack into their original boxes. If you did not saved the boxes, use any boxes for moving and fill kitchen appliances with towels and napkins to use space efficiently.
Free space around home appliances in moving boxes can be filled up with light items, light curtains, thin blankets, chair pads and small cushions for the same reason.
3. Keep items from each room together and mark the moving boxes for simple and enjoyable unpacking.
4. Use paper and cloth for creating soft layers between items while packing. Clothing, linens, books, photo albums are excellent protection for home appliances, ceramic and glass items. Filling up the space wisely and using less boxes for moving saves your time and energy, makes your moving in more organized and first days in a new home more pleasant.
5. Use boxes for moving that you can purchase or cardboard boxes from your local grocery store to cut the moving cost. Some boxes have cut outs, use cupboard pieces or plastic bags to create the strong bottoms and tops.
10 tips fpr packing boxes for moving into a new home
6. Smaller boxes for moving are great for books and heavy items. Large boxes can be filled with clothing and items made of fabrics and shoes, filled with socks and thighs.
Decluttering in two simple steps
The fun of decluttering and organizing closets
7. Do not use plastic bags for packing your things, if you want to avoid troubles and organize a smooth moving in day. Plastic bags can be torn, and loosing items while moving is not fun.
Packing boxes for moving, saving money and having fun
8. Clothing, linens, shoes and boots, medium size unbreakable items and small things can be packed together in cardboard boxes for moving of different sizes.
9. Dishes, Christmas toys, ceramic and glass items can be wrapped with linens and clothing and safely moved to a new location.
A piece of paper, a cardboard piece or fabric layer between plates and mugs, towels or napkins between pots and dishes protect items and prevent damages during transportation.
10. You need to leave only a small amount of water in your aquarium, just to cover plants, to avoid breaking and leaking. Fish need to be placed into glass jars in boxes for moving.
Do not water indoor plants for few days before moving them to a new home, keeping pots dry and light.
Green indoor plants should be moved inside plastic bags or wrapped in plastic bags, which are tied loosely, and placed in boxes for moving, especially in cold winter or hot summer.
Home staging tips for rooms with aquariums
Efficient organizing ideas, including simple tips for packing boxes for a moving day, allow to enjoy the changes more and make a new apartment or a house feel like home sooner, saving money, time and energy on packing, unpacking, organizing and decorating your new place.
More from storage organization

Here are great ideas for kids toys storage and wall decoration with small cars that everyone would love. DIY organizers, like...
and enjoy free articles sent to your inbox