Italian Interior Design Style, Modern Furniture and Lighting Ideas

Furniture Accessories

Interior Design Ideas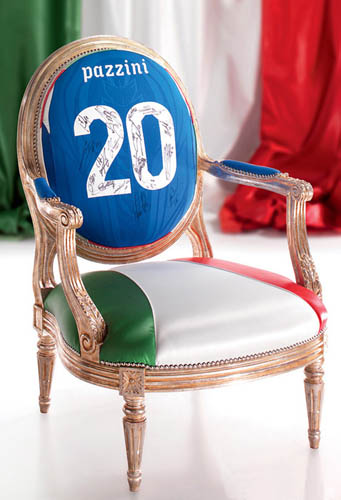 interior design styles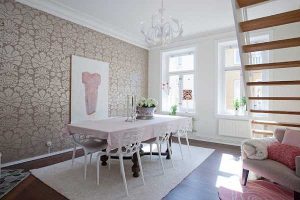 Italian design style is about innovations and creativity. Italian designers are not afraid of exciting experiments and provocations. The history of Italian design is characterized by constant change of styles and fresh interior design ideas.
Modern Italian furniture, lighting fixtures and room decor accessories reflect European traditionas and the changing flow of Italian design ideas, which are often contradict previous concepts, creating unexpected and bold statements.
Bright furniture design ideas, openness to research, creative experiments with furniture and lighting ideas, the courage to use new materials and color combinations are key features of wonderful Italian design style. Modern furniture design, lighting fixtures and room decor accessories from Italy are always striking and beautiful.
Living rooms furniture design from Italy
Modern lighting fixtures from Italy, top 10 contemporary lighting design trends
Interior design ideas and home furnishings in Italian design style, regardless of time and the prevailing style, look gorgeous and inspiring. Italian design style is extremely emotional and sensual. Modern furniture design and lighting, room decor accessories and appliances, created by Italian designers, comfortable and human-friendly, pleasant and appealing to many.
Italian design style is harmonious and provocatice, meaningful and elegant. Modern furniture and lighting design is often based on interesting ideas which reflect Italian designers thoughts and believes.
Simple and luxurious, traditional and modern, funiture, lighting and room decor accessories from Italian designers celebrate the beauty in interior decorating, symbolizing the unique Italian design style which is a reflection of Italian lifestyle.
Italian interior design style has an outstanding reputation throughout the world. Italian designers create not just furniture or lighting fixture, they look deeper, penetrating into the essence and nature of modern home furnishings.
Pink bomb chair design for chic room decor
 Bathroom decorating, exeptional wall tiles from Italy
Italian design style is about challenge and courage. Traditional and modern Italian furniture and lighting fixtures are loved everywhere in the worls.
Classy bar furniture design, luxurious home bar designs from Italy
Designer home bar sets, Italian bar furniture designs
Surprizing and expressive, Italian design is outstanding and different, offering fresh interior decorating ideas to those who appreciate unique and sensual room decor.
Contemporary room heaters, Italian design for beautiful homes
EDRA, FLOU, MOLTENI, FLEXFORM, COLOMBOSTILE, COLOMBO MOBILI, PROVASI is the short list of famous Italian furnishings manufacturers.
Italian kitchen designs
Contemporary kitchens, 5 designs Skyline from Snaidero
Interior design ideas from artistic engineer

Here are great ideas for kids toys storage and wall decoration with small cars that everyone would love. DIY organizers, like...
and enjoy free articles sent to your inbox