Creative Pet Design Ideas, Handmade Wool Felt Cat Beds on Etsy

Pet Design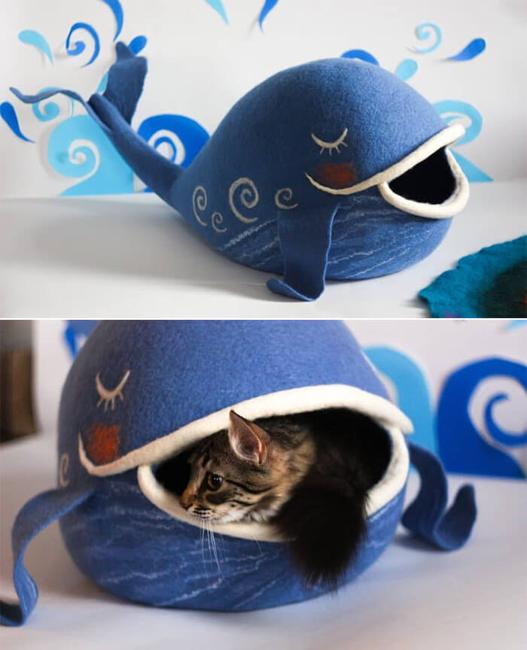 Blue Whale cat bed, handmade crafts for pets
pet furniture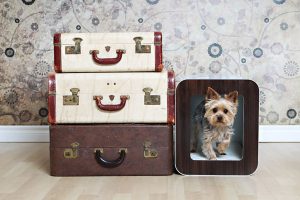 Cats are very fond of soft textures. Wool felt naturally attract cats because of the distinct lanolin smell. Pet beds and enclosures created with felt are ideal for cats which sleep many hours a day. Soft, colorful, handmade from feal cat beds are fabulous decorative accessories that ultimately make cats comfortable and happy. Check out the Lushome collection of felt cat homes and consider designing or buying a beautiful wool enclosure to please your feline friend.
Beautiful and unique design ideas are attractive and inspiring. From animals to small houses, the designs offer a few cute and quirky options. All these cat homes are created of high-quality 100% sheep wool. The eco-friendly and hypoallergenic cat beds are perfect for your small pets.
Modern cat furniture design ideas; wall-mounted and heated pet beds
Unique furniture design ideas for small pets
Handmade felted wool pet beds, eco-friendly products for cats
Colorful cat caves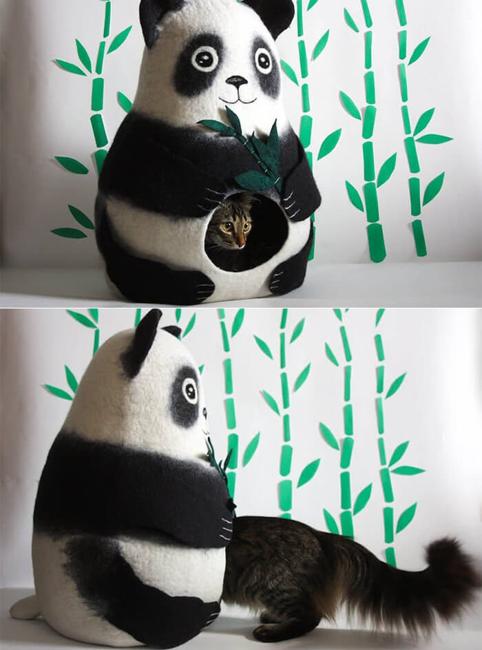 Totoro cat bed is made of grey and white sheep wool in the wet felting process with hot water and soap only. The bed is gentle for skin and very attractive. Sunny, cute fox is another excellent design for your beloved fluffy pet.
Original felted pet beds and cat caves, modern accents for eco-friendly decorating
Cat hammocks, DIY pet furniture design inspirations
Playful cat furniture design ideas
Felted Panda, Blue Whale or Sleepy Cat, these designs are fantastic for home decorating. Made from soft organic wool, the cat beds come in various sizes and colors offering the unique decorative accessories for every home.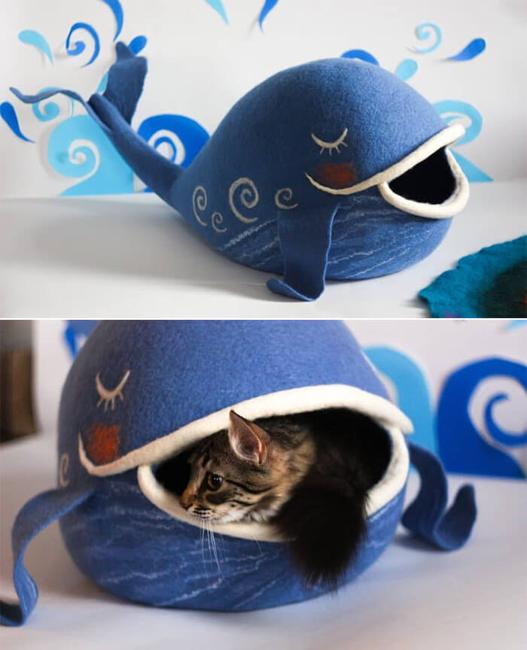 The beautiful cat enclosures make lovely eco gifts. Handmade felt caves are charming and cozy pet homes and stylish, original accents for creative and modern home decorating. Each of cat nap cocoons is warm and comfortable. The beds are hand-felted and very attractive. The unique designs bring one of a kind pieces of modern art into homes.
Cat tree design with bookshelves, DIY cat furniture
Modern cat furniture design for function and attraction
The cat cave is made of the best New Zeland wool and the fine 18 microns merinos from Italy and Germany. All flowers, leaves, mushrooms, insects, and other small details are firmly attached to the cat nap cocoons, but keep the design of the unique pet beds light, soft and comfortable.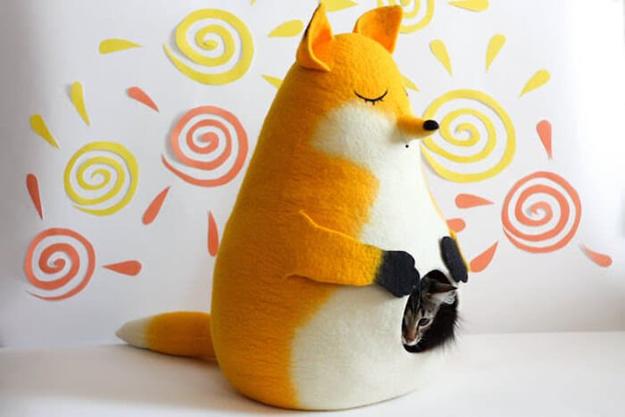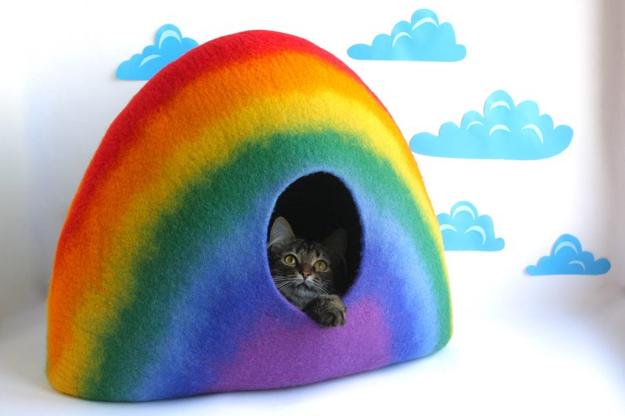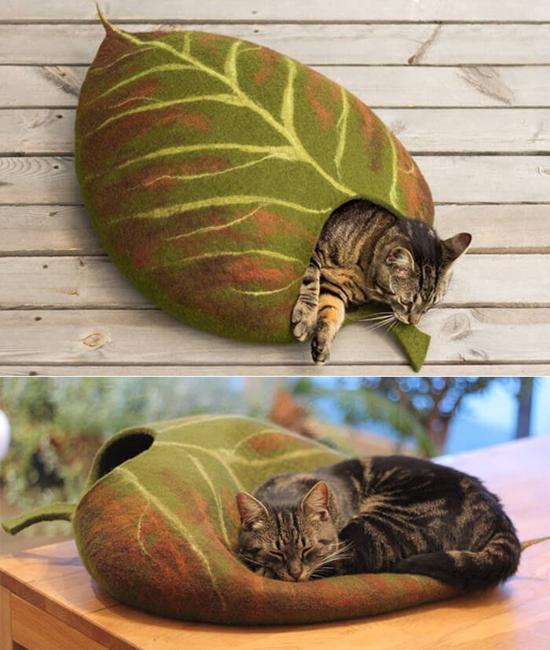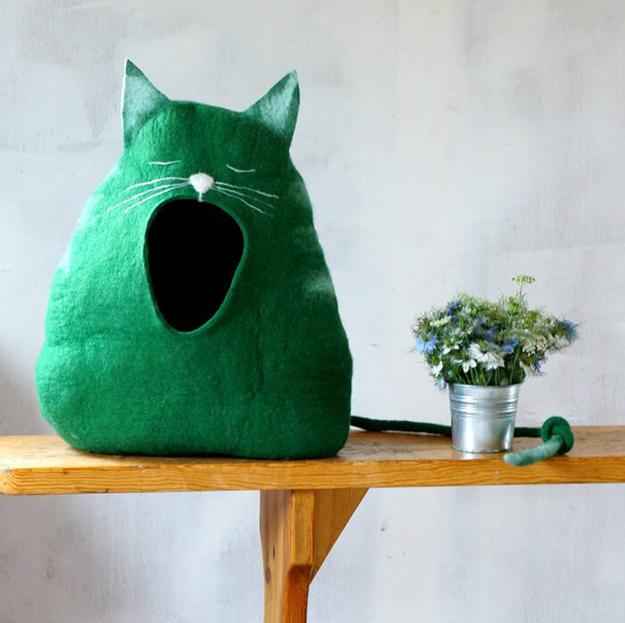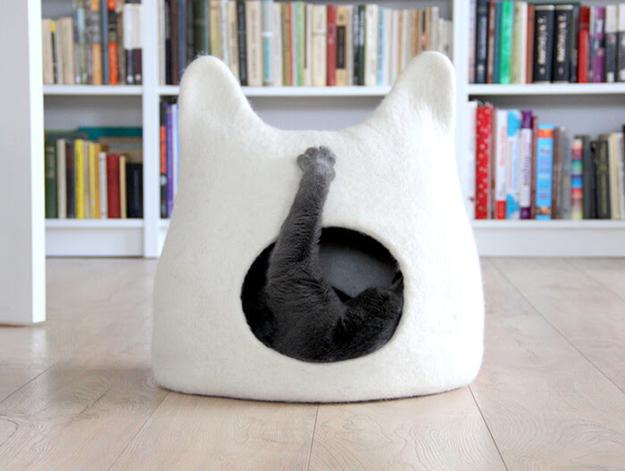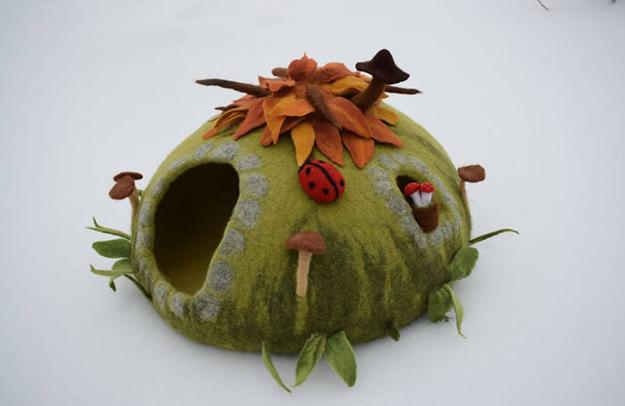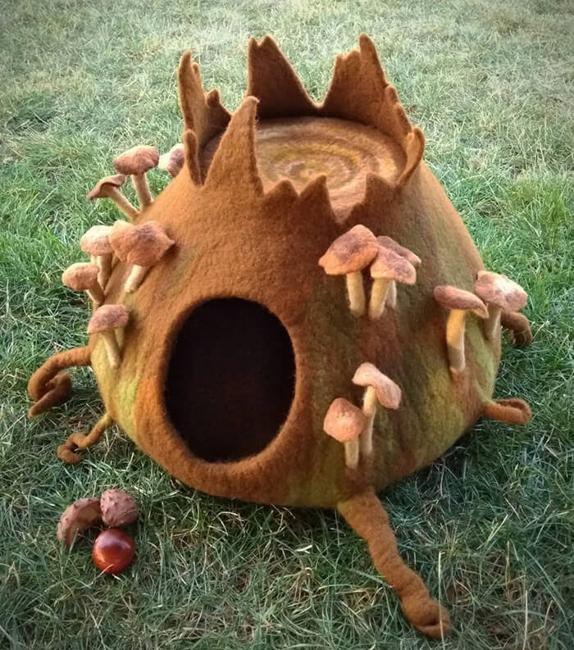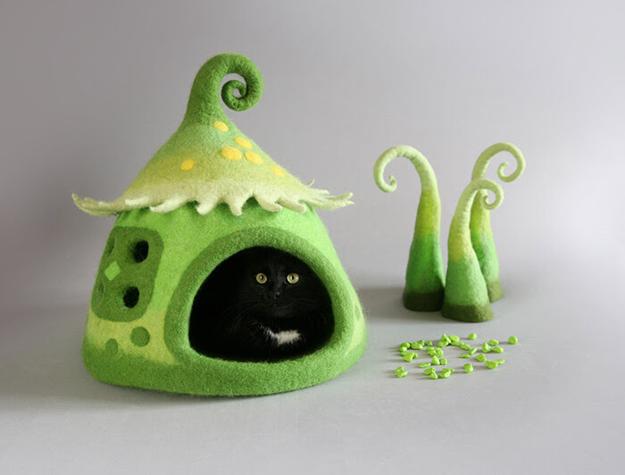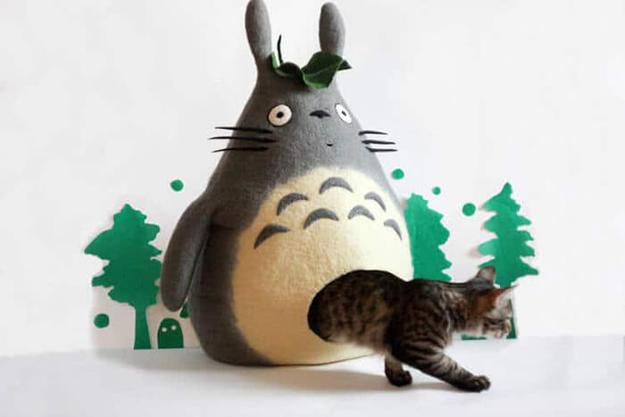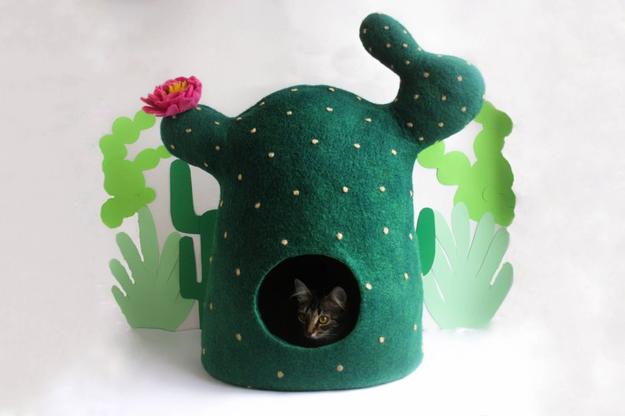 Creative Easter ideas offer many quick and easy techniques for spring eggs decoration. Instead of dyeing eggs, try decoupage turning Easter...
and enjoy free articles sent to your inbox