Handmade, Felted Wool Pet Beds, Comfortable and Eco Friendly Products for Cats

Pet Design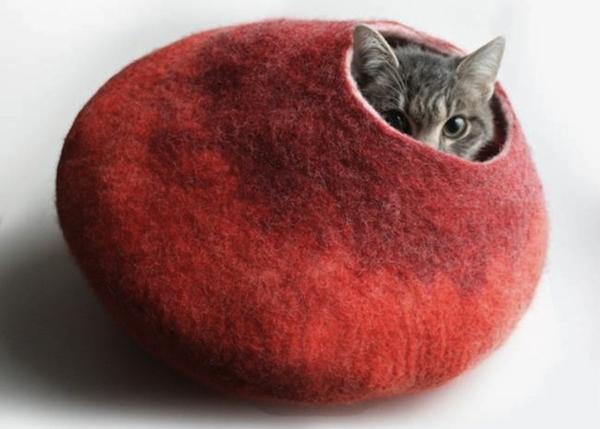 Handmade pet beds, felted wool cat bed in red color
pet furniture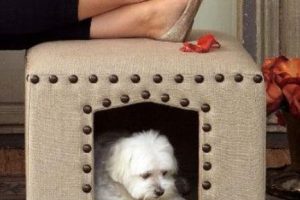 These beautiful pet beds that look like caves or cocoons provide cozy places for cats, add a nice rich color to your interior decorating and make your room cat-friendlier and warmer. The pet beds are made of handmade wool felt fabric and are available in various bright and neutral colors, – dark gray, sapphire blue, rich red, soft green, yellowish orange and deep purple colors.
The wonderful pet design is offered to 4-6 kg (9-13 lbs) cats. These eco friendly products are great for smoke-free homes with cats. Felines like to cuddle in warm and cozy places, and these colorful, wooly, soft and versatile handmade pet beds will keep cat comfortable and happy.
Wet felting and needle felting techniques create beautiful unique pet beds that bring organic bubble-like shape and coziness of the wool into interior decorating and add functional and attractive home decorations to your room. Easy to wash, these gorgeous felted wool pet beds are created by Lithuanian craftsmen, blending the traditional material and modern ideas into very pretty design for cats.
Felted wool pet beds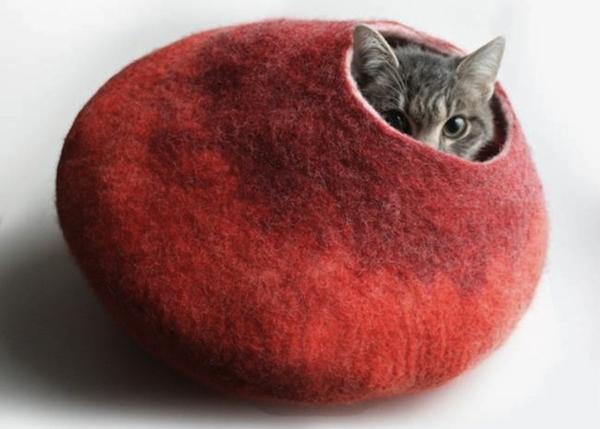 The hole can be cut large if your cat prefers a larger entrance hole, which is wonderful for customizing this pet bed design. The cocoon can be flattened out creating a traditional pet bed design for your cat.
The bubble-like shape provide a safe haven for a cat. The pets are naturally attracted by the wool odor. Cats like wool because the odor of lanolin in wool is similar to the odor of the fur around the nipples of the kitten's mother. Felted wool pet beds feel very safe and comfortable for cats.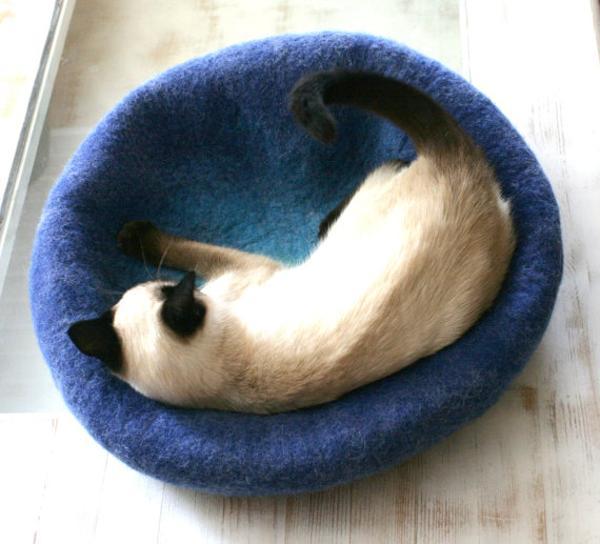 Creative pet beds
33 modern cat and dog beds, creative pet furniture design ideas
Modern cat furniture, playful pet furniture design
Modern cat houses, furniture design ideas for small pets
These gorgeous, comfortable and eco friendly products for cats are available from etsy,com, Cat Nap Cocoon/Cave/Bed, www.etsy.com/listing/103526719/.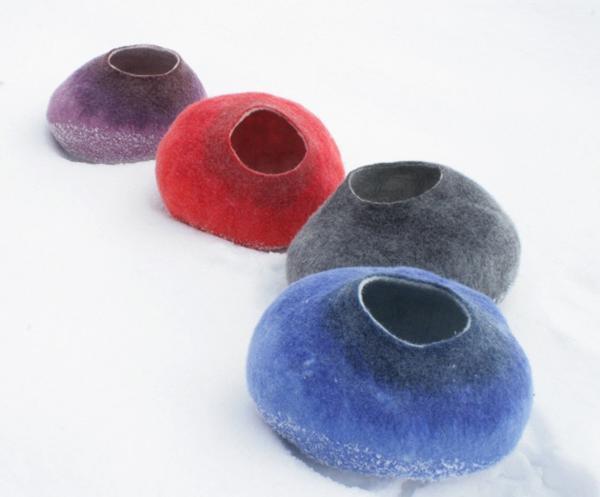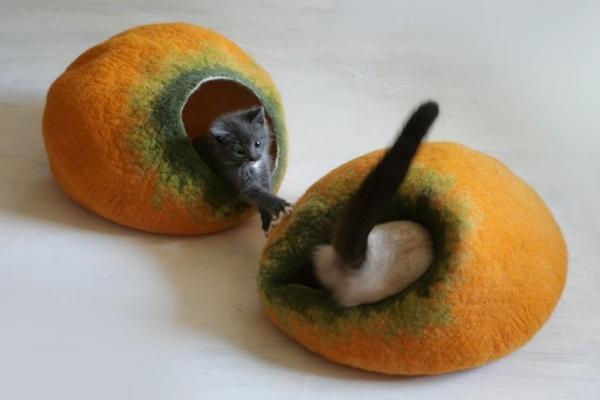 Handmade planters are unique home decorations that everyone loves. Handcrafted or hand painted containers make great eco gifts in any season....
and enjoy free articles sent to your inbox