Wooden Office Desk with Convenient Small Storage Compartments for All Little Things
---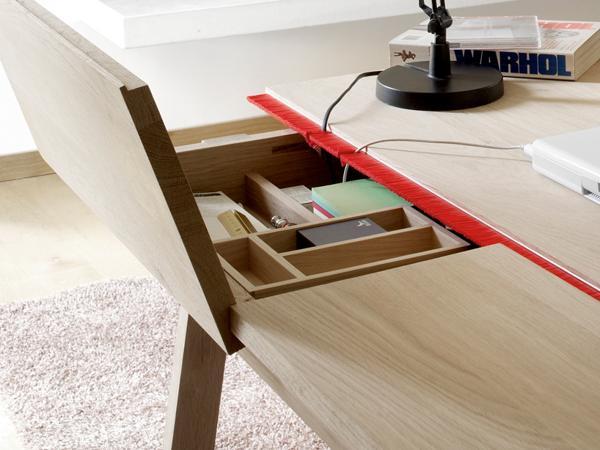 A wooden office deck in minimalist style from Samuel Accoceberry is a great furnishing item for designing a contemporary home office. Simple and elegant, the contemporary office deck Landa features smart storage spaces yet smart desk, adding comfort to small home office interiors.
The Landa office desk is a perfect office furniture item which hides the wires and electric cables, while providing several convenient and thoughtfully designed storage spaces. From small objects to paper size, storage compartments help organize home office and create pleasant, functional and clutter free interior design.
The wooden office desk from French designer, Samuel Accoceberry, www.samuelaccoceberry.com/ is inspired by the idea of good organization, blending the simplicity of contemporary minimalist style with elegant look and functionality.
Contemporary office desk in minimalist style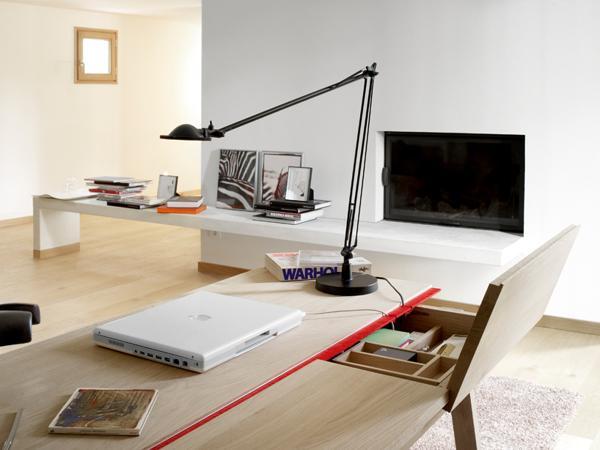 The office deck is made of solid oak wood. A line of red brush holds the wires. The computer desk opens, revealing storage spaces, allowing to stow items in attractive and practical manner. Contemporary lines and wonderful material create this beautiful furniture design for home offices that is stylish, comfortable and versatile, easily matching modern office decor.
Modern office desks
Reinventing office desks and chairs to improve health, upright office furniture
25 modern home office designs creating functional and modern work spaces
Contemporary computer desk and swivel chair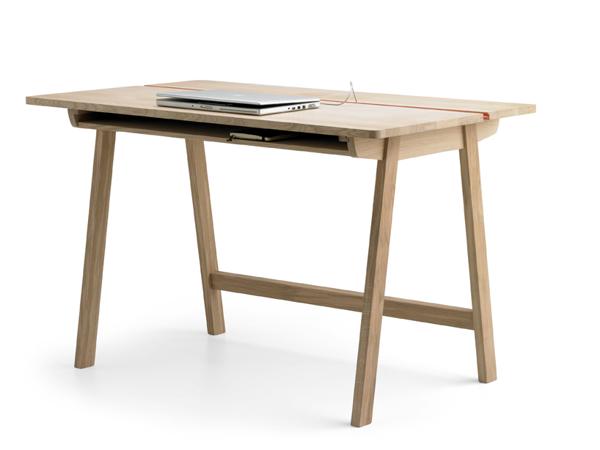 by Ena Russ
last updated: 26.11.2013