Unusual Metal Chair in Bright Pink for Modern Interior Decorating
---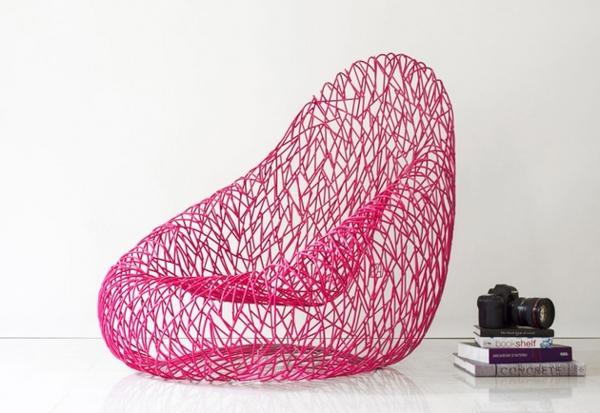 Metal chair for modern interior decorating
This modern chair is unusual and interesting. Unique chair design and bright pink color make a statement and offer a nice, bold and colorful accent for modern interior decorating. The metal chair is called UOVO Straiato, meaning egg in Italian. Lushome presents this striking chair design idea which is inspiring and stylish.
The unusual look and bright pink color grab the attention and pleasantly surprise. By adding this modern chair to your interior decorating you add a unique furniture piece that looks like a contemporary artwork. Made with 5 mm thick metal rods, the chair is truly original and attractive.
Twisting and turning, the metal interlacing creates this comfortable seating. Inspired by an egg, the metal chair is handmade and can be painted any color you wish. UOVO Straiato, shop.theinteriordesign.it/shop/poltroncina-uovo-sdraiato/ is available in two styles.
Recycling plastic and metal pipes for unique furniture, 50 modern furniture design ideas
Recycling metal barrels for outdoor furniture design
Wrought iron furniture and yard decorations
Pink metal chair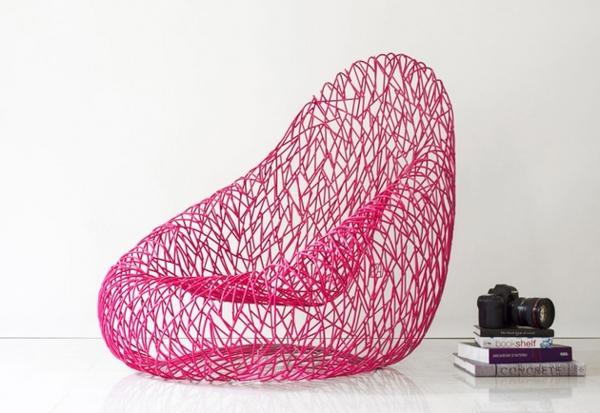 Perfect for any room decorating, the metal chair, painted a matching your decor color, can beautifully blend with your modern interior decorating. Painted a contrasting color, this unique furniture piece makes an excellent accent, bringing energy into modern interiors.
The dimensions are 95 x 100 x 100 cm, the chair weighs 14 kg. Ideal for Art Deco decor, Art Noveau and interior decorating in minimalist style, the metal chair will look great in any modern interior or contemporary room.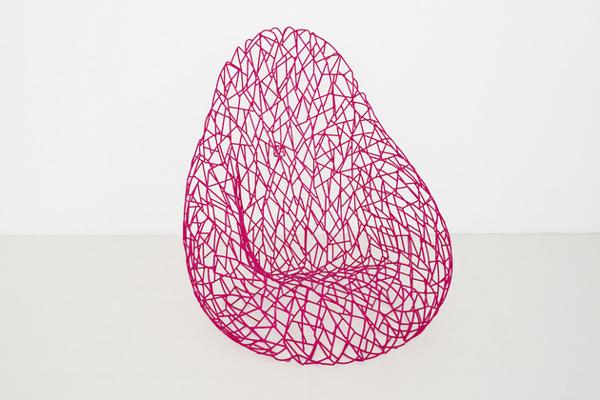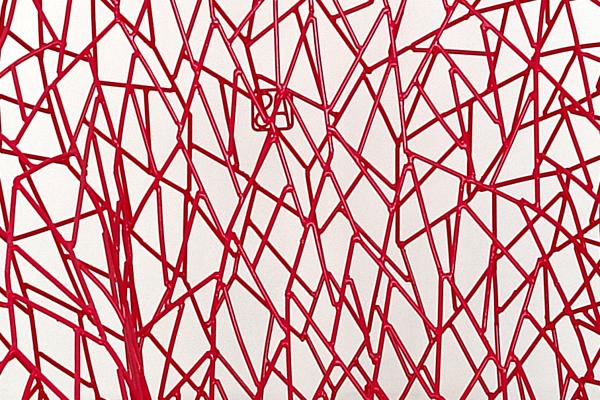 by Ena Russ
last updated: 11.07.2015