Metal Recycling Ideas, Outdoor Furniture and Lighting Fixtures Made of Metal Barrels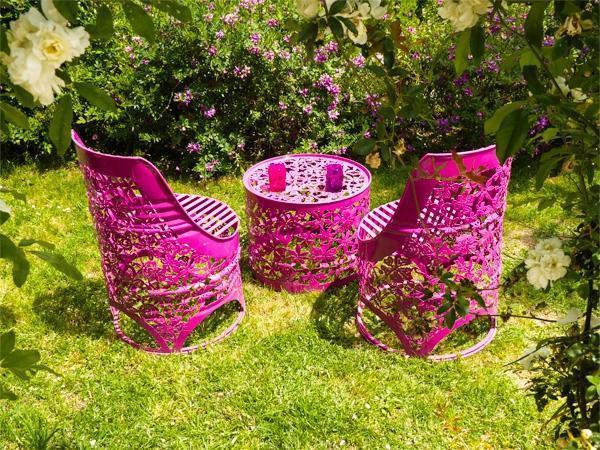 Green ideas for recycling and creating outdoor furniture of metal barrels
recycled crafts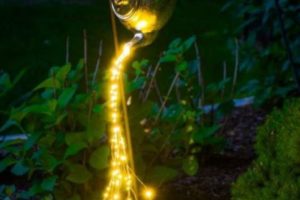 Metal barrels are great material for recycling and outdoor furniture design. Lushome presents fabulous recycling idea and extraordinary creations from the collection of outdoor furniture and lighting fixtures designed by Dentelles & Bidons.
This collection of hand carved outdoor furniture and lighting fixtures, created by French designers Anne and Philippe Guilbaud three years ago, is stunning, eco friendly and innovative. Perfect for informal interior design, rustic cabin or cottage decorating, these unique furniture pieces can adorn garden houses, home interiors and outdoor rooms.
Recycling metal barrels for outdoor furniture is a smart and eco friendly design idea. Metal barrels can be turned into attractive modern tables, chairs and storage cabinets with lace-like carved designs. These handmade, unusual and appealing outdoor furniture pieces are a great combination of functionality and aesthetics, creativity and eco friendly design.
Creative handmade garden decorations, 20 recycling ideas for yard landscaping
Outdoor furniture design recycling metal barrels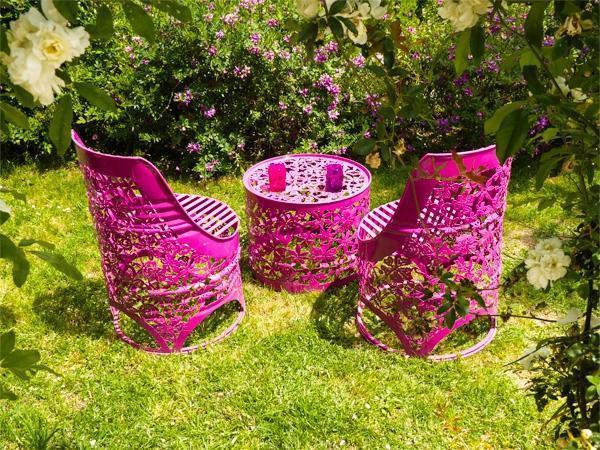 Skillful hands and talents of French designers turned metal barrels into works of art and functional furniture pieces. Unique modern tables, chairs, cabinets, lighting fixtures in various colors and sizes look surprisingly delicate and elegant.
These amazing artworks are mesmerizing. Lace-like patterns adorns metal surfaces of the unique furniture pieces, creating beautiful masterpieces.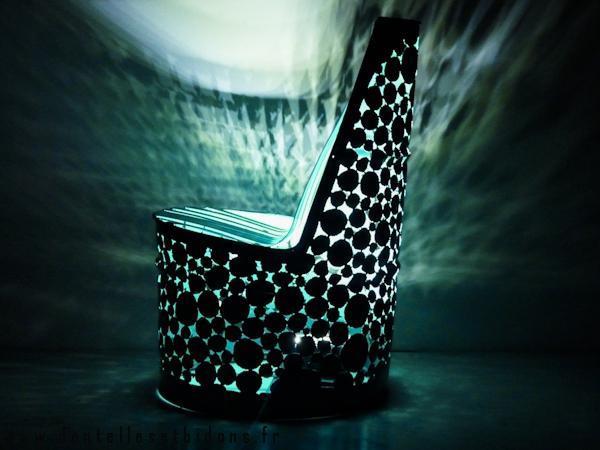 Metal tables and chairs appear light and weightless. Unique lighting fixtures, recycling metal barrels, offer interesting and gorgeous centerpieces. Creative decoration patterns come alive with any light sources, adding stunning details to interior decorating or outdoor rooms.
Recycling old gardening tools for handmade garden decorations
30 recycled crafts for creative eco home decorating with metal tableware art
Recycling metal and offering unique furniture, decor accessories and lighting fixtures from Dentelles & Bidons are wonderful ideas. Durable, moisture and rust resistant, these unique furniture items feature a special coating and can be personalizes with color or pattern.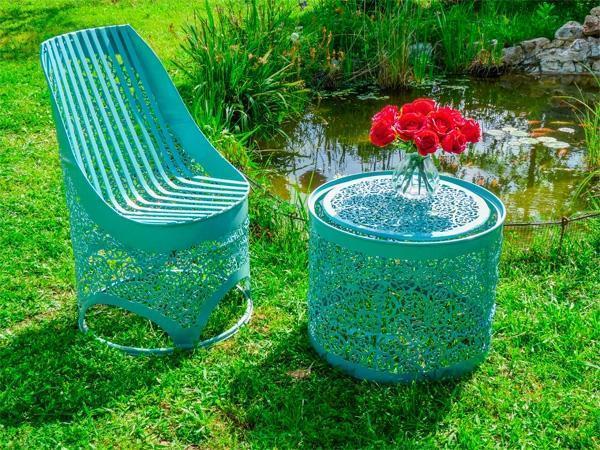 Decorated with soft cushions, these indoor and outdoor furniture will look and feel great in the garden, country home, cottage or cabin. Soft cushions will add more comfort on these seats. Bright paints will turn recycling metal barrels cabinets and tables into spectacular centerpieces for decorating gardens, backyards, home interiors and outdoor rooms.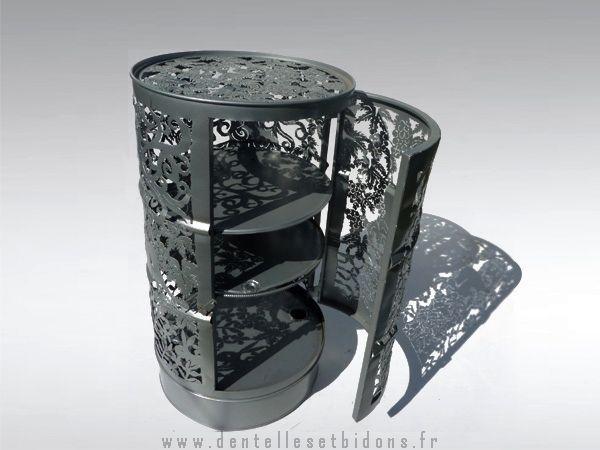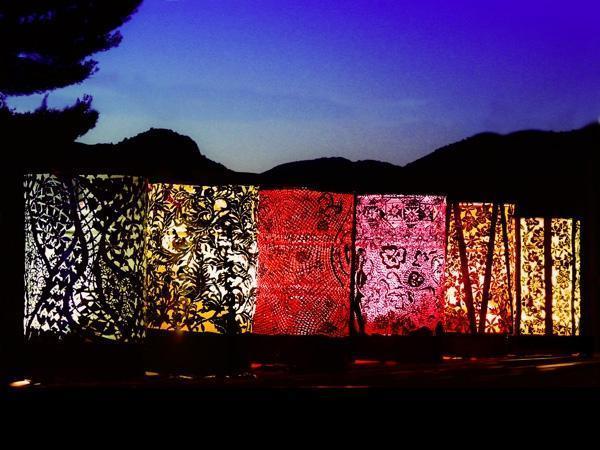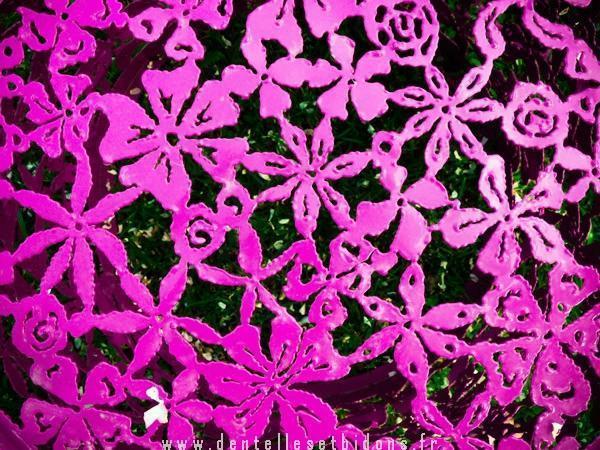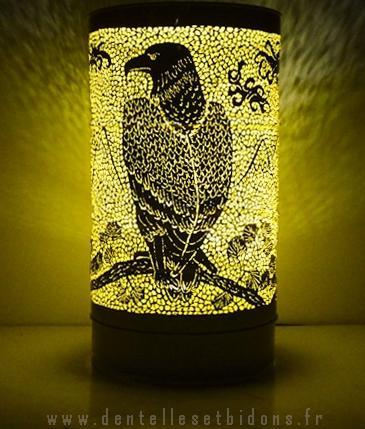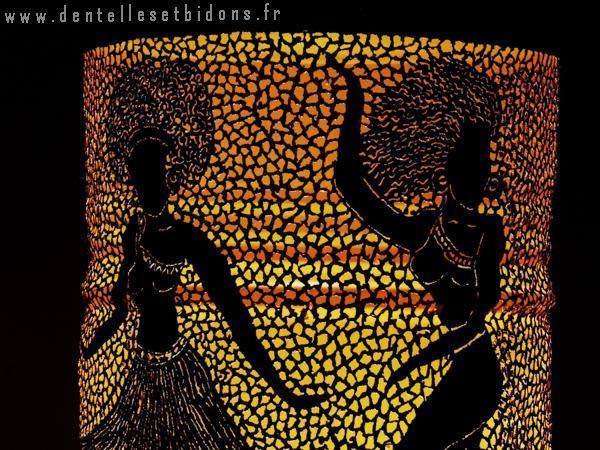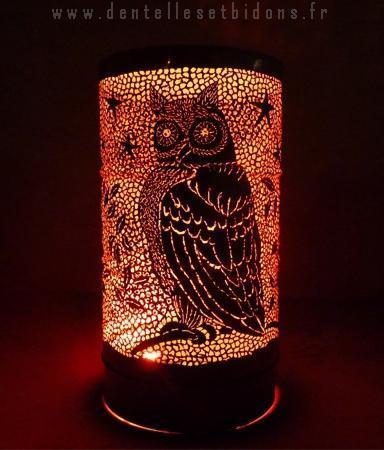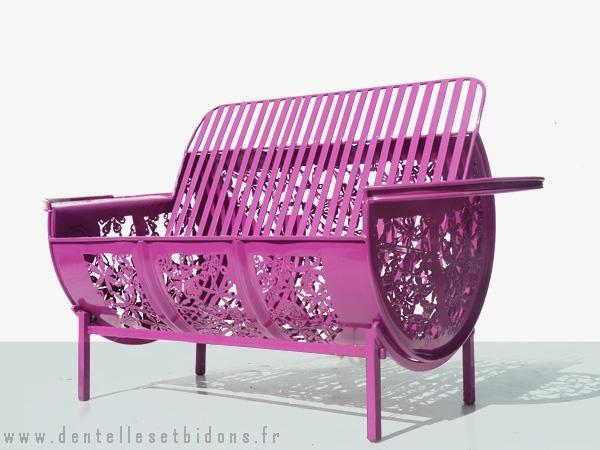 More from unique furniture

Recycling is a creative, Green, modern way to create something new, exciting, original, stylish for your home interiors. Do-It-Yourself projects are...
and enjoy free articles sent to your inbox