Unique Crafts, Wood Chips Animal Sculptures from Sergey Bobkov

Decorating Ideas

Green Design Ideas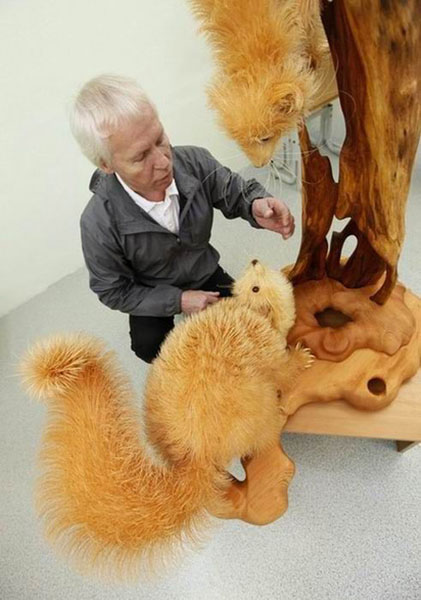 WIld animal sculptures made of wood chips
craft ideas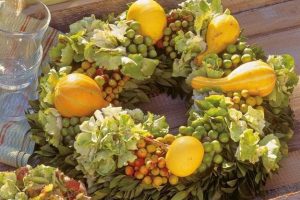 Unique craft ideas and techniques of creating animal sculptured of wood chips from a Russian teacher Sergey Bobkov are amazing, surprising and interesting. Beautiful birds and wild animal sculptures, made of wood chips are striking one-of-a-kind art pieces.
The talented teacher from Russia created and patented a totally new way of working with wood chips for creating beautiful sculptures that delight and impress. 53 year old Sergei Bobkov, who lives and works in Krasnoyarsk, likes to explore unusual and new design ideas, that celebrate wild life.
It is not interesting to repeat what others do, the craftsman says. To create something out of nothing and developing new ideas are far more enjoyable and inspiring.
Cast paper sculptures, unique eco gifts and home decorations
Wood chips sculptures
Wild animal sculptures made of wood chips
Sergei Bobkov created the unique form of modern art and developed innovative wood craft ideas. Together with his son, Sergey Bobkov makes wood chip sculptures for the school museum. The animal sculptures made of wood chips symbolize life and demonstrate the beauty of natural material and natural life of Siberia.
The artist and craftsman developed technique that prevents wood chips from falling apart and allows to create beautiful bird and wild animal sculptures. After making about 100-150 wood chips from 2-3 inch long cedar stick, he soak them in water for several days. Then he carves the chips into any shape he needs for his highly detailed sculptures.
Owl sculpture made of Siberian cedar wood chips, unique art and craft ideas
Sergey Bobokov has been designing bird and animal sculptures of cedar wood chips for few years, creating only 11 sculptures. These remarkable artworks take about six months to complete, working full days with no days off.
Piano decorating, ancient craft in contemporary style
Artistic tire carving, tire recycling and creative yard decorations
The artist and craftsman focuses on wildlife creatures and studies their anatomy for months before starting work on a bird or animal sculpture. He reads everything he can find in libraries about habits of each animal he creates.
Colorful paper craft ideas, contemporary wall art
Quilled paper crafts for kids and adults
Unique art and craft ideas, sculptures made of wood chips

Snowflakes are perfect Christmas decorations and eco gifts that you can make in an infinite variety of sizes and designs. White...
and enjoy free articles sent to your inbox