Cast Paper Sculptures from Patty and Allen Eckman, Unique Eco Gifts and Home Decorations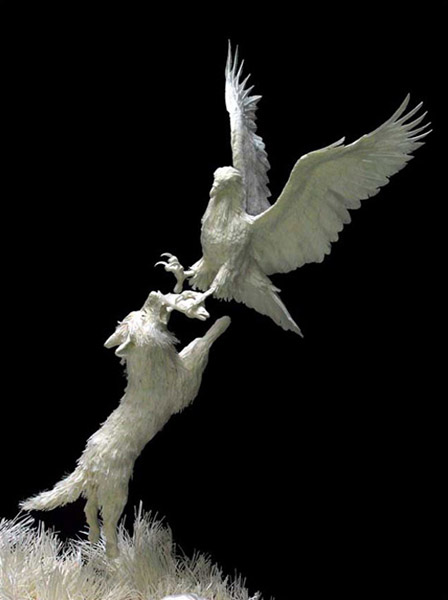 Wild cat and eagle cast paper sculpture, modern art for home decoration and unique eco gifts
eco gifts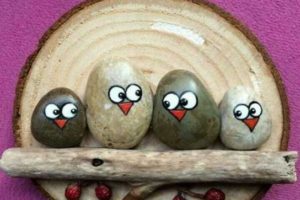 Patty and Allen Eckman create gorgeous and unique works of acid free paper that can be used for home decoration or as a special eco gifts. Paper sculptures from two innovative and talented American artists are high detail, very decorative and impressive.
Patty and Allen are the only masters in their medium, who create cast paper fine art pieces of museum quality. Stunning paper sculptures bring the warmth and beauty of unique paper crafts into modern homes and add creative, familiar and pleasant designs to any room decor, inspired by the nature and American history.
One of a kind cast paper artworks from American artists make excellent eco gifts that give a unique personality to room decor and add a final touch to home decorating, bringing classic and timeless, American Indian and natural themes into modern homes.
Wild animal and bird, modern art for home decoration and unique eco gifts
Allen and Patty did not like the stressful life of advertising artists in Southern California after the college. In 1988 the couple set out on a whole new career path and founded their company Eckman Fine Art, eckmanfineart.com/to offer unique paper sculptures.
Paper sculptures opened up an exciting and different world for both of them, blending the fine art of sculpture and paper craft, modern art and American Indian traditions. The purity, warmth, and the amazing possibilities this medium has to offer to artists, make paper unique and challenging medium for sculptures that are interesting and unusual.
Wild birds, nature inspired unique eco gifts and home decorations
Base on ancient Japanese cast paper art, modern paper sculpture has been around since the 1950s. The papier mache and paper sculpture are two completely different mediums.
Contemporary paper craft ideas, wall art, paper flowers
Quilled paper crafts for kids and adults
Paper sculpture artists make clay models first. Then they mix an acid free paper pulp from cotton and abica. The pulp is cast into molds which were made from original clay sculptures, then the paper is pressed under vacuum pressure or by hand in the mold to extract the water.
Indian child, modern art for home decoration and eco gifts
While the paper is still in the mold the water evaporates and paper sculptures get dried. After the dry and hard casts are removed from the molds the exclusive process of chasing, cast additions, cast alterations, sculpting in paper and detailing begins.
Paper lanterns, Sakura Flower lamps
Recycling paper and making snowflakes, winter craft ideas for kids and adults
It takes a lot of patience and a great amount of time, experience and skills to create each cast paper sculpture. Some works take many months to complete. The paper sculpture is similar to the cast bronze method in many ways, but the finished sculptures are white, light weight and have tiny details because of paper properties and the inventiveness of two American artists.

Recycling is a creative, Green, modern way to create something new, exciting, original, stylish for your home interiors. Do-It-Yourself projects are...
and enjoy free articles sent to your inbox