21 Space Saving Kitchen Island Alternatives for Small Kitchens

Interior Design Ideas

Kitchen Ideas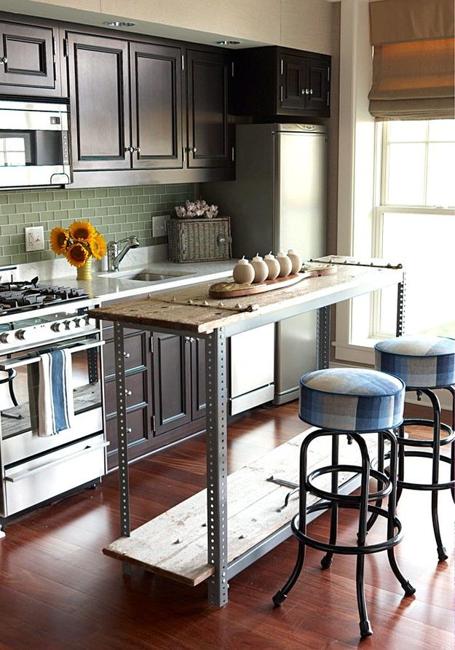 kitchen islands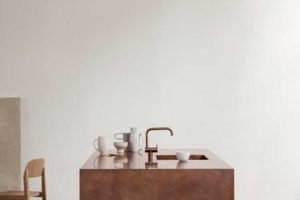 Modern kitchen islands are excellent, ergonomic and stylish elements of kitchen design, but small kitchens often do not have enough space for a kitchen island. If your kitchen is tiny or narrow, space saving alternatives to a large kitchen island can help improve the functionality and look of your kitchen design. Lushome brings great ideas which can make small kitchens more comfortable, ergonomic, and modern.
Small kitchens call for small furniture and multifunctional pieces that can serve as cooking and dining surfaces and take less space in interiors. Functional small tables on wheels, free standing shelving units with work tops, narrow kitchen islands with long table tops for dining, or small bar tables are the modern alternative to kitchen islands.
The functionality of compact space saving furniture is the primary factor to consider for small kitchen design. There are many attractive and cheap ideas to improve small areas and create beautiful, comfortable and ergonomic small kitchens. Have a look at the collection of ideas and get inspired by space saving designs.
33 kitchen islands and peninsulas with dining areas making modern kitchen design more functional
25 small kitchen designs with spacious look and airy feel
Space saving alternatives for kitchen islands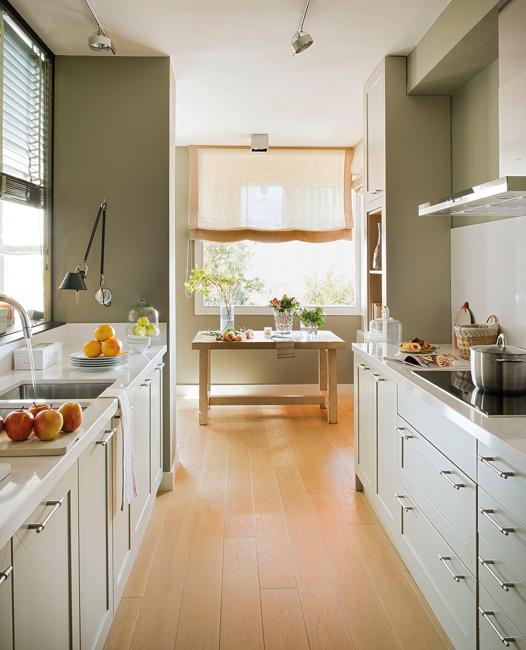 Some space saving solutions for kitchen islands allow improving small kitchens by adding surfaces for cooking and dining, and additional storage enhances the functional kitchen design. Other space-saving ideas bring compact kitchen furniture pieces, folding tables or portable tables on wheels, which help make kitchen design flexible and maximize small spaces.
1. Small kitchen islands with open shelves.
2. Small kitchen islands with cabinets and drawers.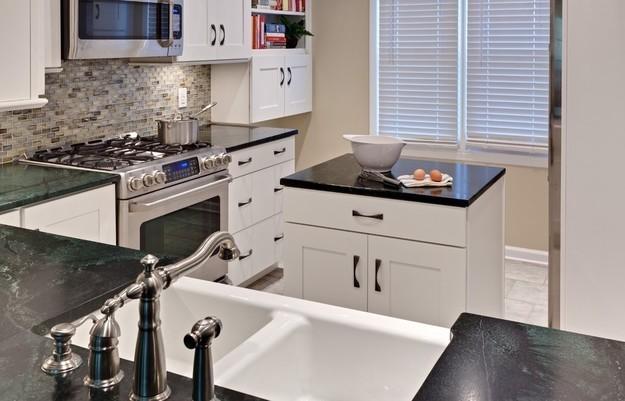 3. Pull out tables.
4. Fold down tables.
Mobile kitchen design offering a great alternative for small kitchens and contemporary nomad lifestyle
5. Built-in surfaces are utilizing under the window space.
6. Transformer furniture, extendable tables, and cabinets.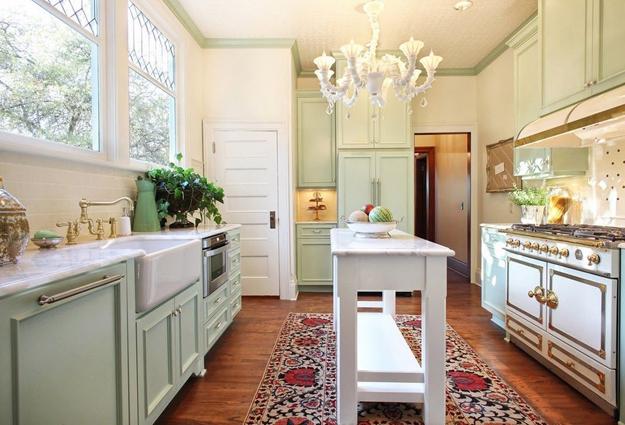 7. Bar tables.
8. Small portable kitchen islands on wheels.
15great space saving ideas for small kitchens with compact dining areas
Modern kitchen design for large and small spaces
These space saving ideas offer fantastic alternatives for traditional kitchen islands and allow flexibility in modern kitchen design. These kitchen furniture items bring more comfort into small kitchens, balance the interior design and give a modern look to functional and flexible small spaces.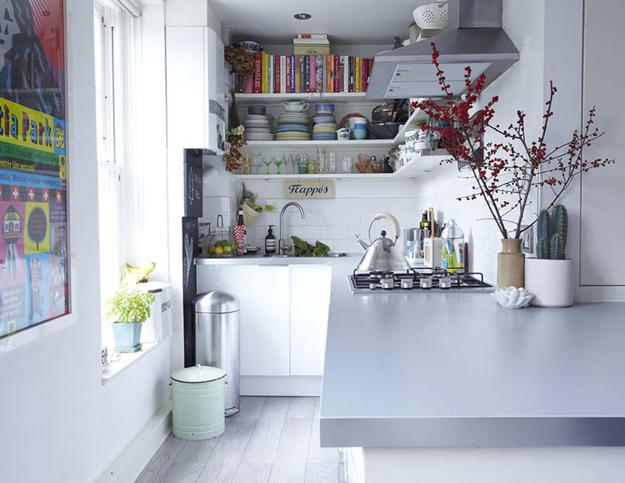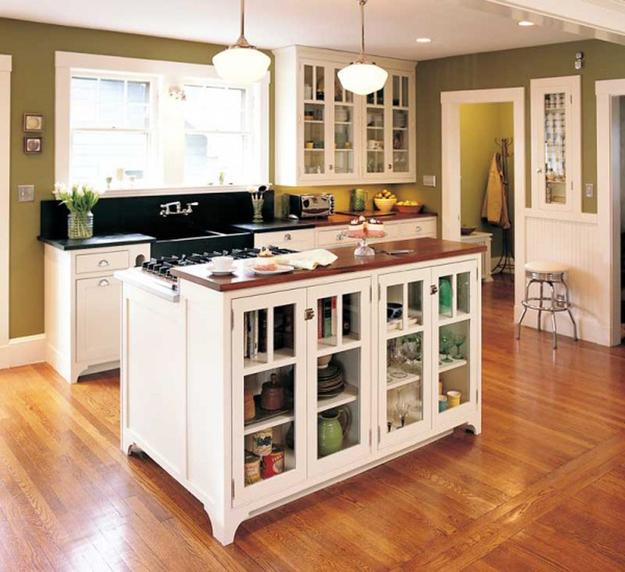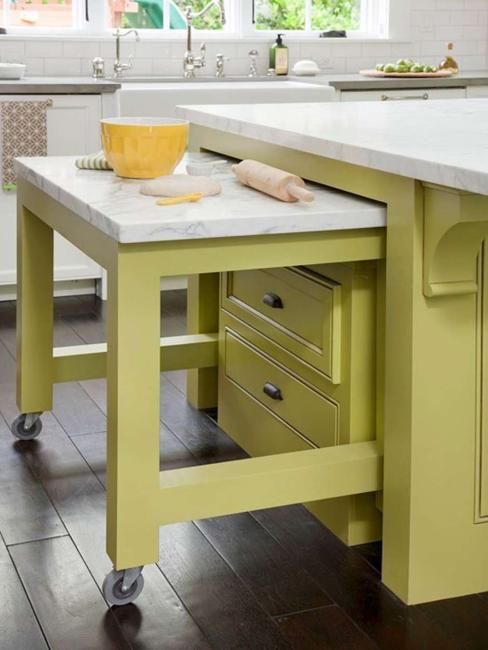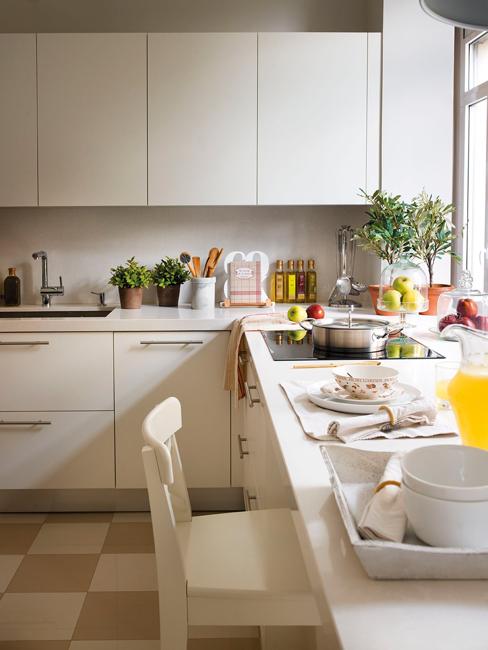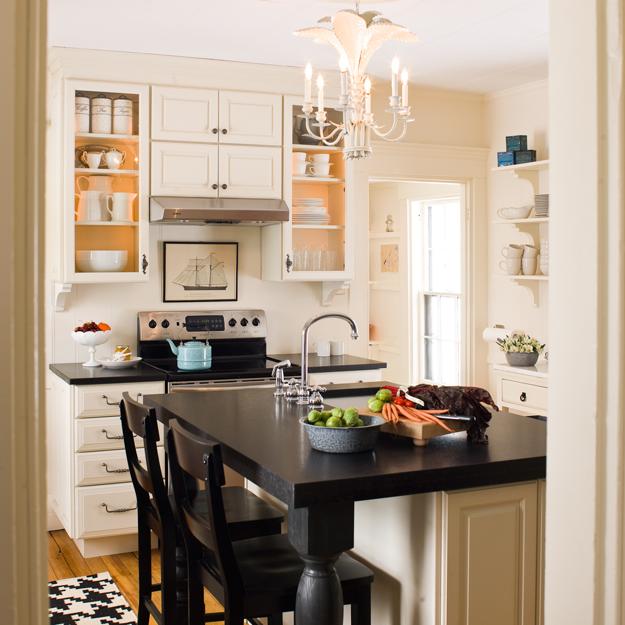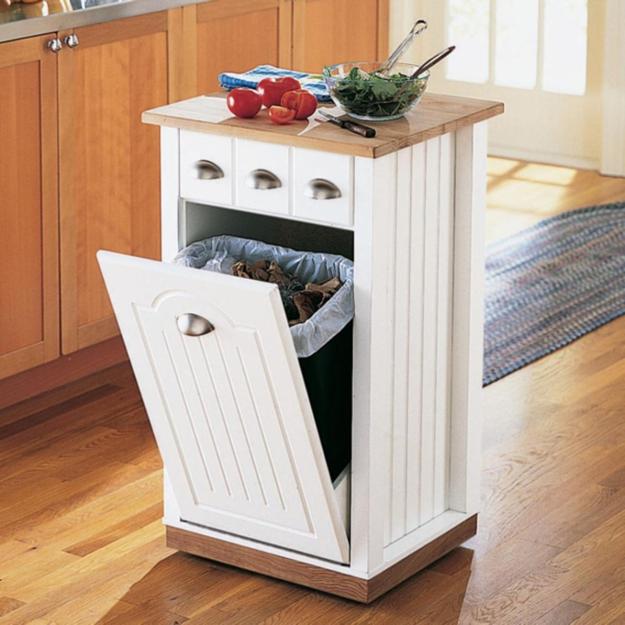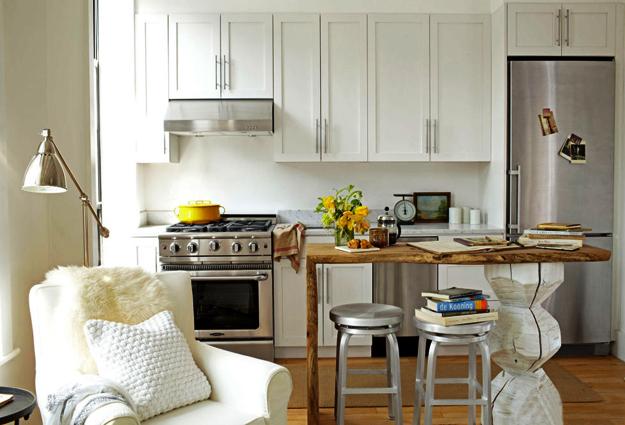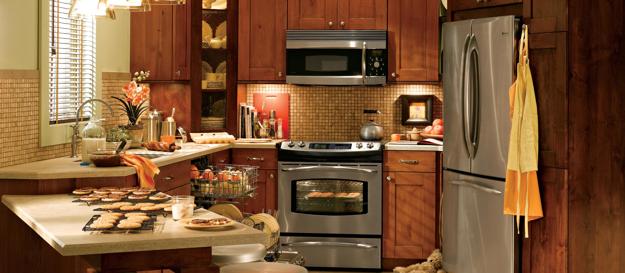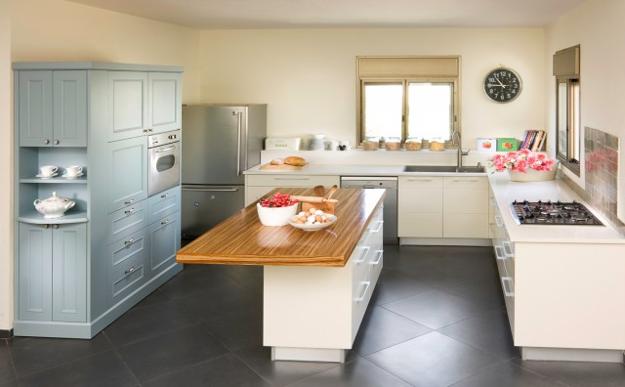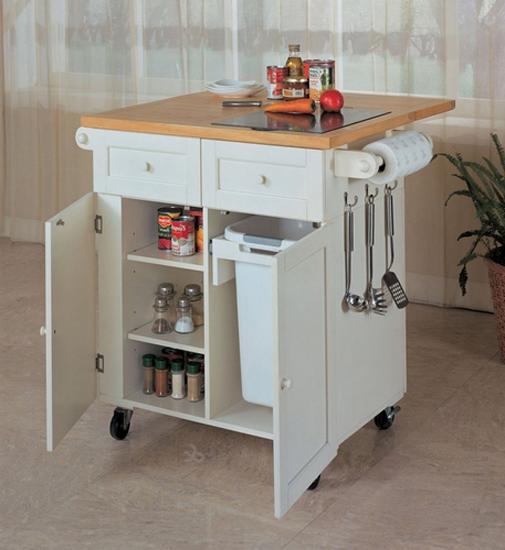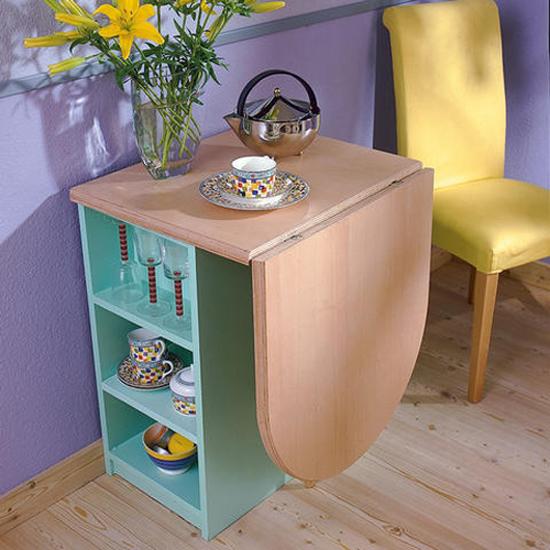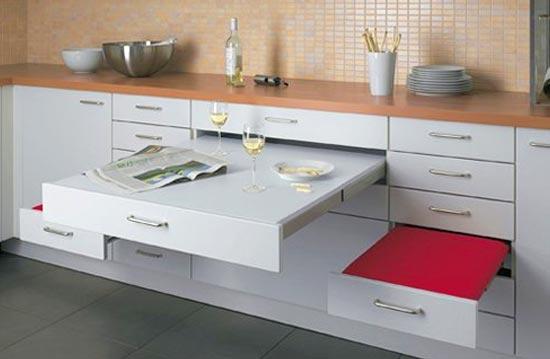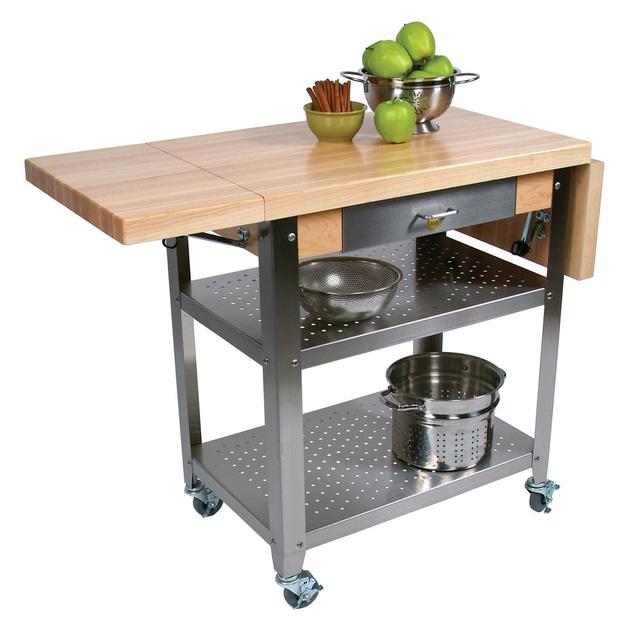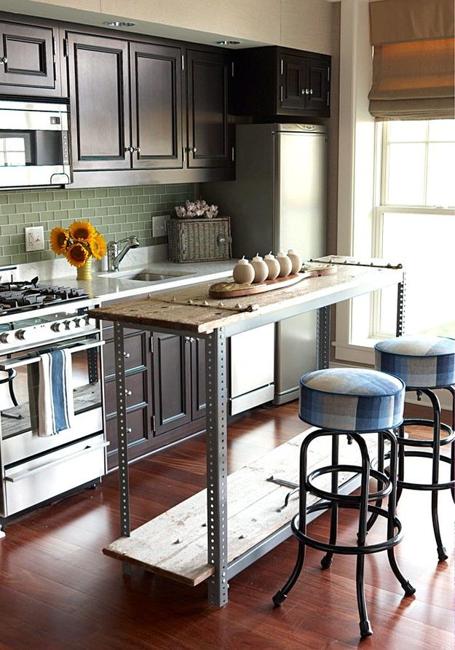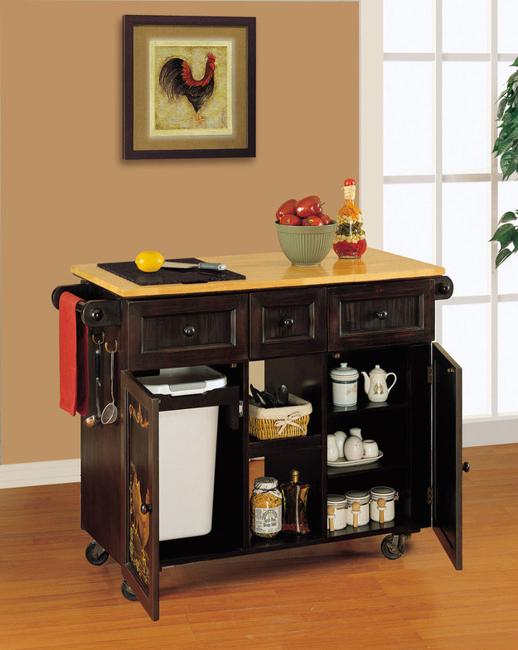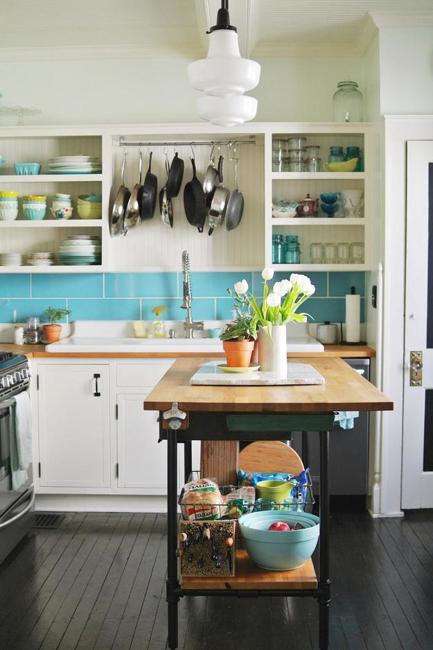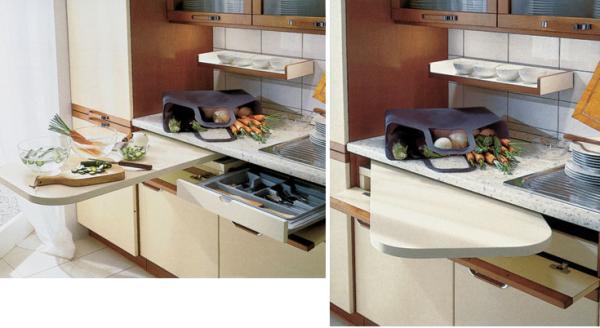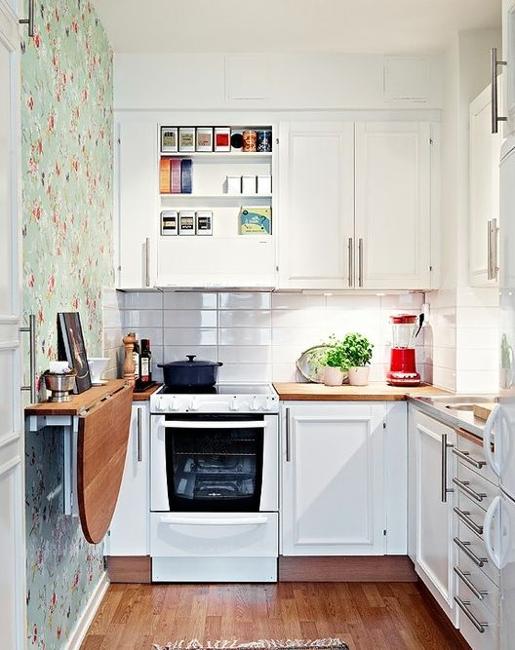 It is possible to find enough space for a small bedroom even in a tiny apartment or home. Here are smart...
and enjoy free articles sent to your inbox