Mobile Kitchen Offering Space Saving Ideas for Small Kitchens and Contemporary Nomad Lifestyle

Interior Design Ideas

Kitchen Ideas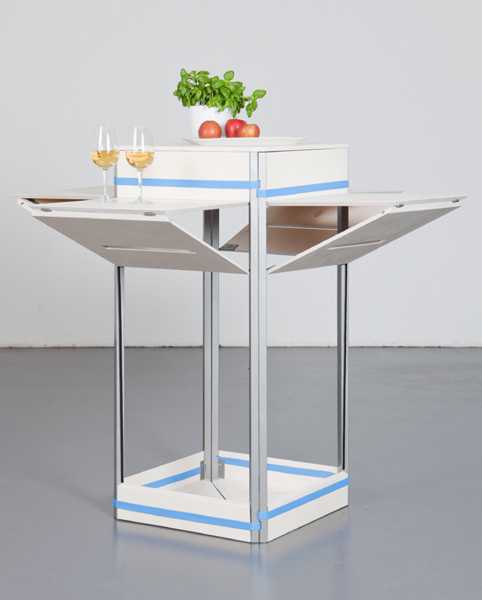 kitchen islands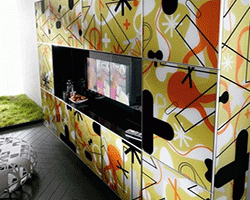 A compact and mobile kitchen cabinet Stewart & Justin Case is a contemporary unit for small kitchens that features essential storage and all elements of modern kitchens, offering space saving, functional, convenientdesign for contemporary nomad lifestyle.
The compact kitchen design is created by Maria Lobisch and Andreas Nather. Stewart & Justin Case was one of six projects presented by the students of Burg Giebichenstein Hochschule fur Kunst und Design Halle at DMY international design festival in Berlin in 2010 and reflect modern kitchen trends allowing people to change places without compromising the certain level of comfort.
This compact and mobile unit shows how a square meter of kitchen interiors can be designed to be ergonomic and functional. Small kitchens design offers many unique space saving ideas and reexamines modern kitchen design. The project was initiated after observing the inefficiencies of a static kitchen cabinets, especially a conflict they create with contemporary nomad lifestyle.
Home furniture designs for contemporary nomad lifestyle
Crescasa Houseboat design concept, floating houses of the future
Mobile small kitchen design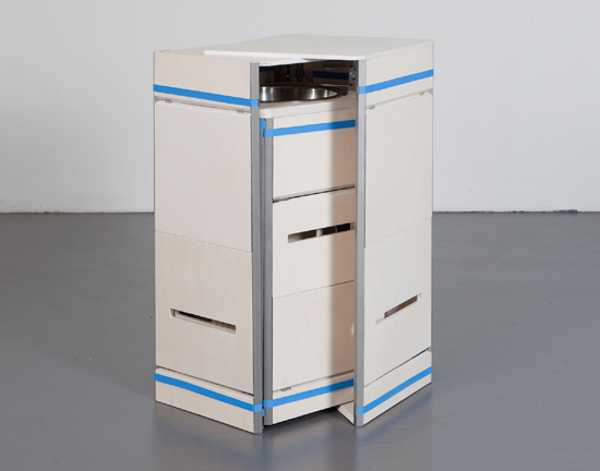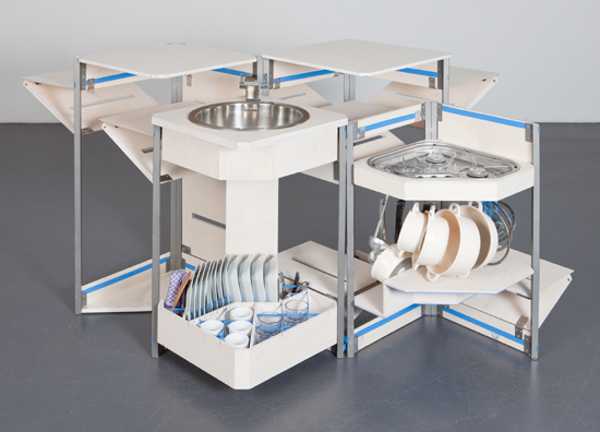 The compact kitchen design allows many possible configurations to adjust the mobile unit to specific kitchen interiors and requirements. The compact kitchen design features a belt system which holds the elements together.
There are two halves that allow greater efficiency in various kitchen tasks. One part of this mobile kitchen unit is equipped with a sink, drying rack, shelving system for storage. Another part of the compact kitchen unit can be used as a dining table for four.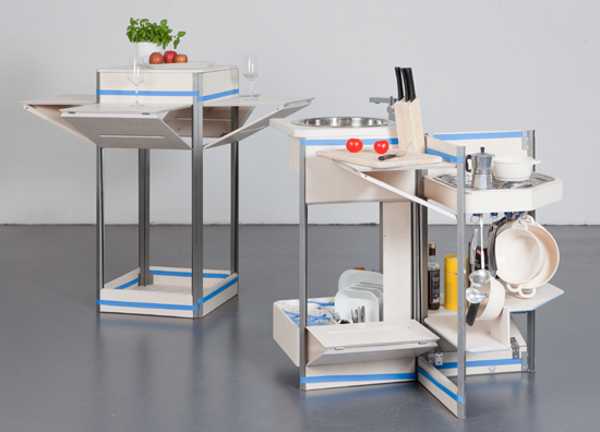 Each part of this space saving kitchen design is arranged so that when collapsed, all essential elements of small kitchens design are accessible. The compact mobile unit is made from steel materials, wood and a strap conventionally used for the production of load lifting slings.
Small kitchen designs, 15 modern kitchen design ideas for small spaces
Small kitchen design, space saving modern kitchen cabinet from Kitchoo
More from contemporary kitchen

Space saving kitchen trends bring innovative cabinets and islands which transform modern kitchen designs. Modular elements, hiding tables, sliding surfaces allow...
and enjoy free articles sent to your inbox