15 Great Ideas for Small Kitchens and Compact Dining Areas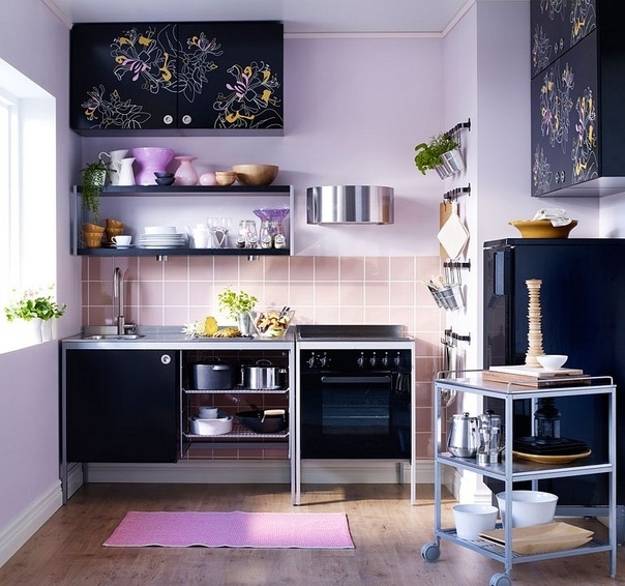 Small kitchen design with walls in pale purple color and black kitchen cabinets with floral decoration
small kitchens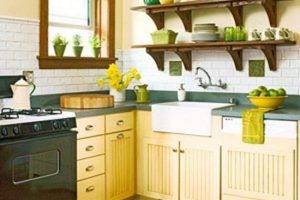 Space saving ideas, attractive kitchen design, beautiful materials, unique accents and compact dining areas create functional and modern small kitchens that are universally appealing, inviting and comfortable. Lushome shares amazing ideas for small kitchens and dining areas to inspire you to beautify your small spaces.
Most small kitchens have one problem. It is space. It is essential to organize kitchen interiors and create more space in your cooking and dining area to bring comfort into modern kitchens and improve their functionality. Work surfaces and dining areas are important elements of modern kitchen design, but creating these areas are inexpensive and easy. Comfortable and compact dining areas improve small kitchens without renovations.
Getting the breakfast bar or creating a small dining area are great ideas for small kitchens. You can expand the counter or add a dining table with stools or benches to create beautiful and inviting small dining areas, which can be used for different functions and activities.
7 modern kitchen design trends stylishly incorporating TV panels into kitchen interiors
Compact dining areas and small kitchens ideas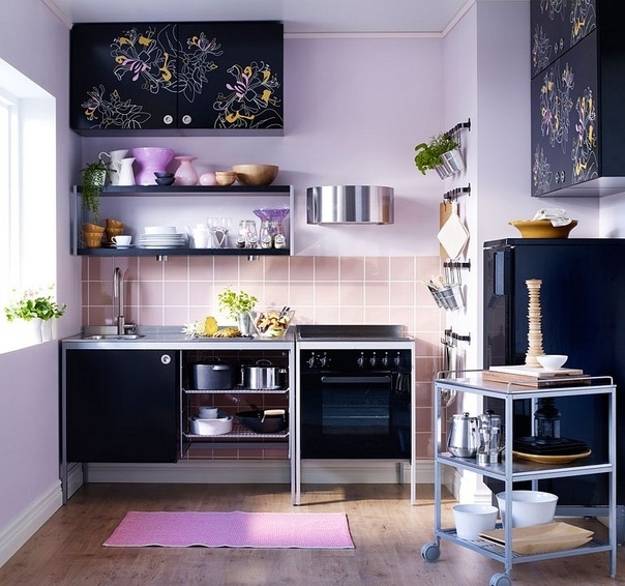 They are wonderful ideas for small kitchens that create spacious kitchen interiors with comfortable small dining areas. Small breakfast bar, small islands and compact dining tables can be used while cooking and eating, improving the functionality of small kitchens and creating multifunctional interior design.
Even small dining tables create great small spaces that allow families to comfortably come together. Dining tables can be used as kitchen island. These dining furniture pieces are convenient, movable and multifunctional, great space saving ideas for small spaces.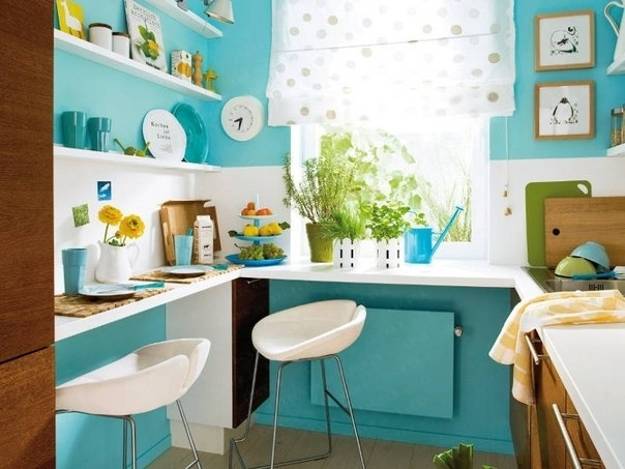 Kitchen colors for small spaces
Modern kitchen design ideas and kitchen colors for small spaces
Kitchen colors are important for designing airy and bright small spaces. Light neutral colors make small kitchens look more spacious and inviting. Light kitchen colors on the walls and cabinets reflect light and give the kitchen an attractive appearance.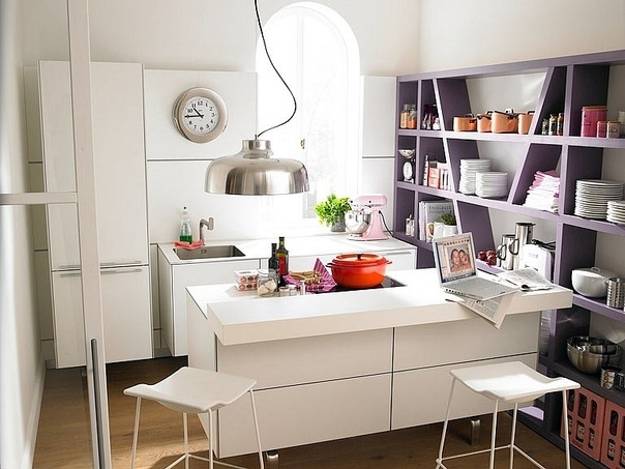 Closed kitchen cabinets in light neutral colors are good choices for small spaces. Modern kitchen cabinets and wall shelves are space saving solutions that allow to beautifully organize small kitchens and create functional and attractive small spaces.
15 modern small kitchens, design ideas for small spaces
Small kitchens look more spacious when kitchen cabinets have a color that fits perfectly with the walls and dining furniture. Kitchen cabinets, dining tables, chairs and walls in contrasting colors create bold small kitchens that look striking. Interesting details, space saving furniture and creative interior design ideas add personality and unique feel to modern kitchen design.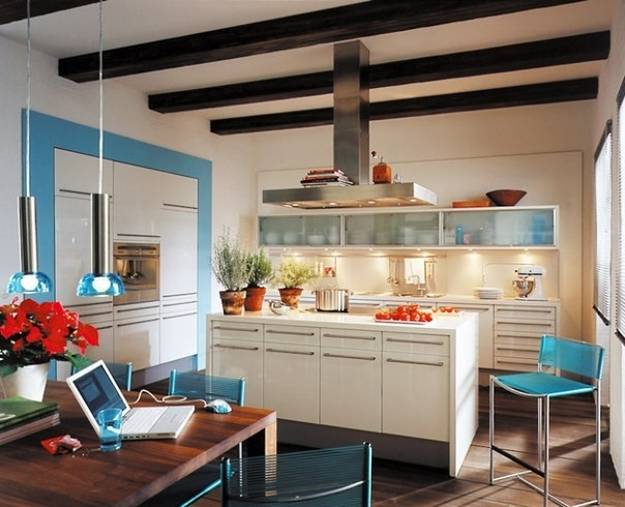 The simplicity of dining furniture, kitchen cabinets and decorating ideas is preferable for small kitchens. Clean lines and light neutral colors make kitchen design with a compact dining area appear bigger and brighter. Small kitchen decorating ideas can be very attractive even if you use only neutral colors. Decluttering and good organization add style and elegance to modern kitchen design and bring a comfortable feel into homes.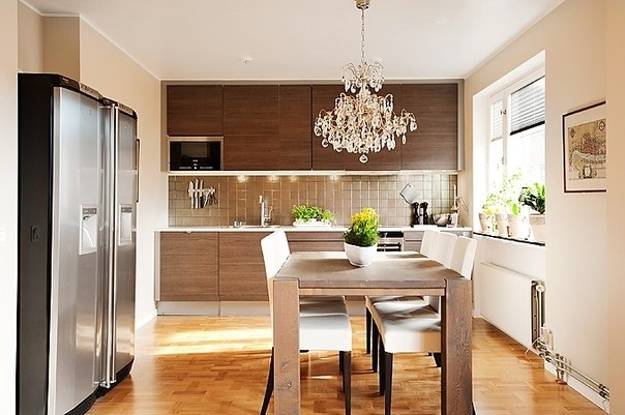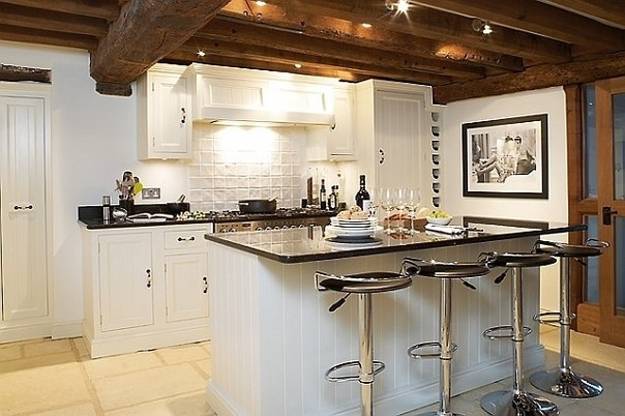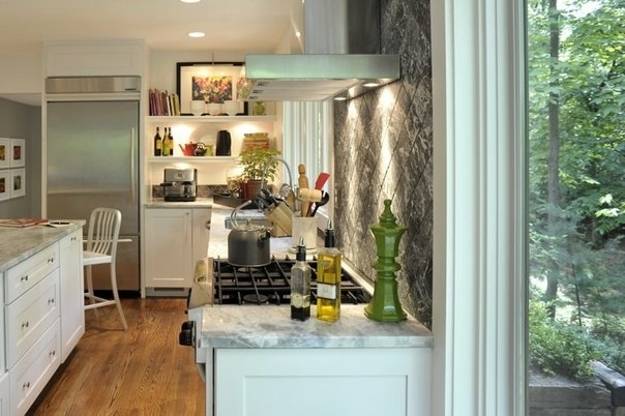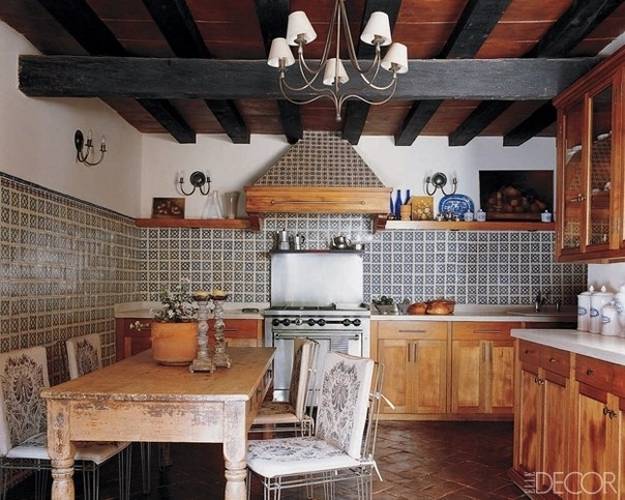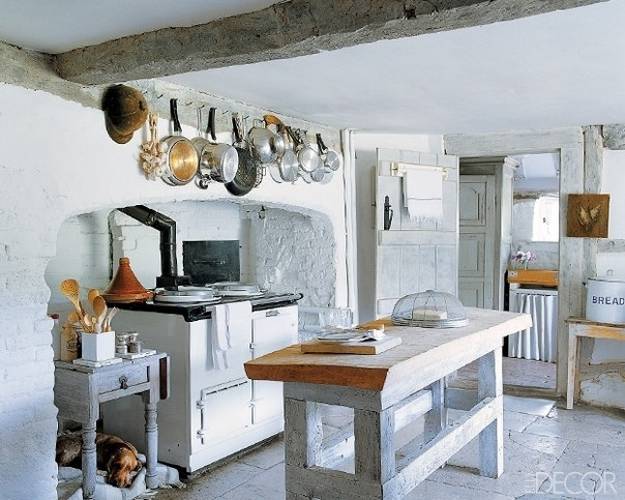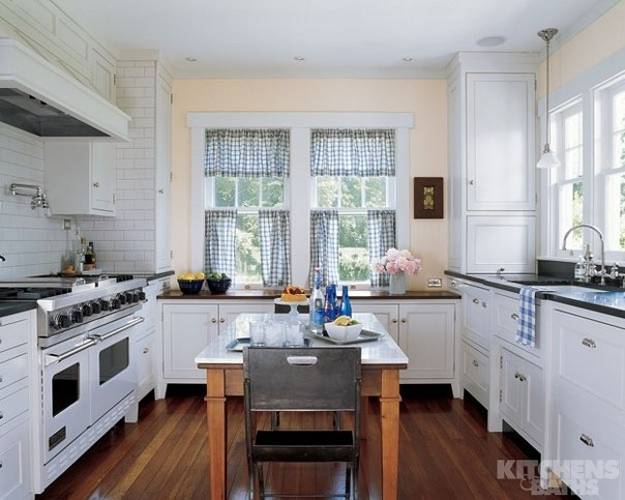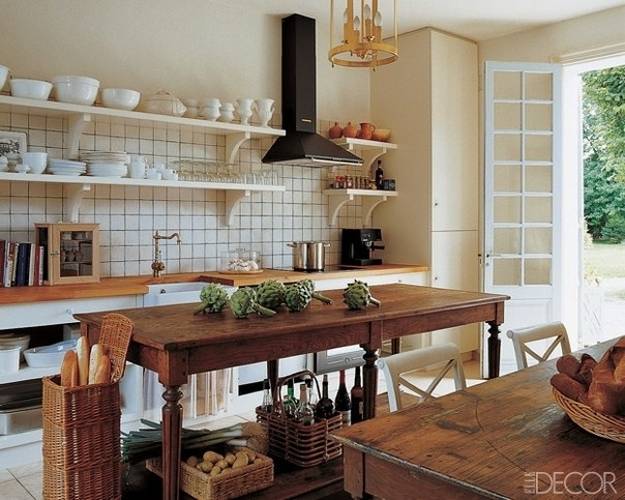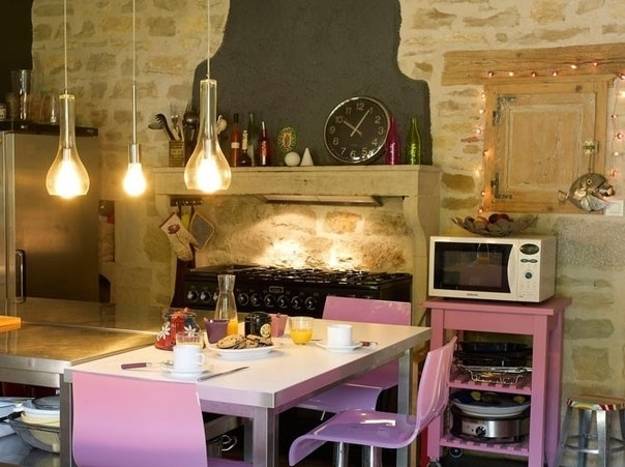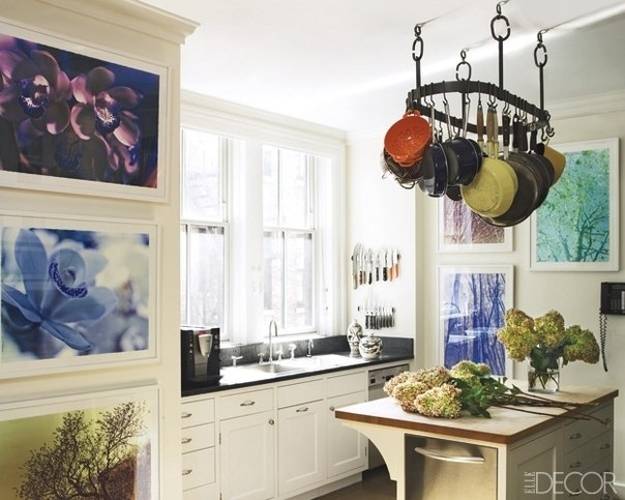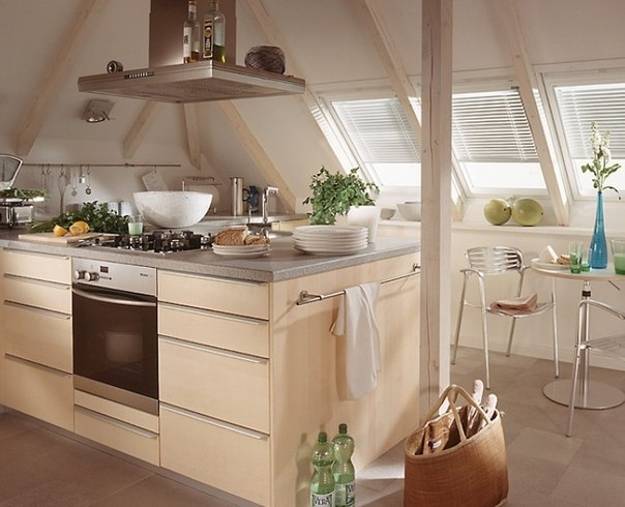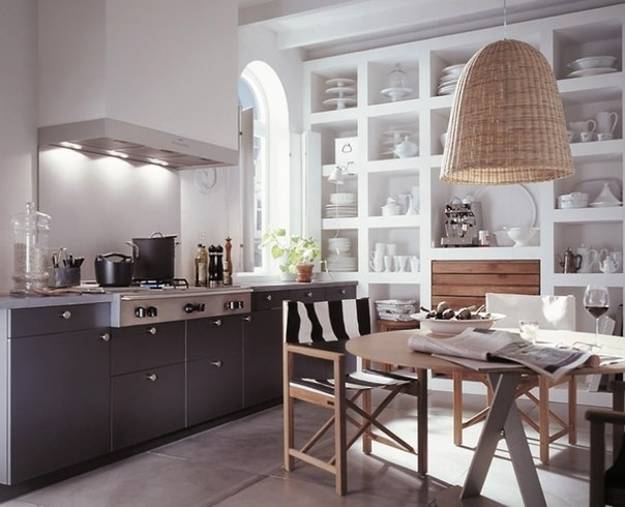 It is possible to find enough space for a small bedroom even in a tiny apartment or home. Here are smart...
and enjoy free articles sent to your inbox