Space Saving Ideas, Attic Bedroom Designs Transforming Small Spaces

Bedroom Designs

Interior Design Ideas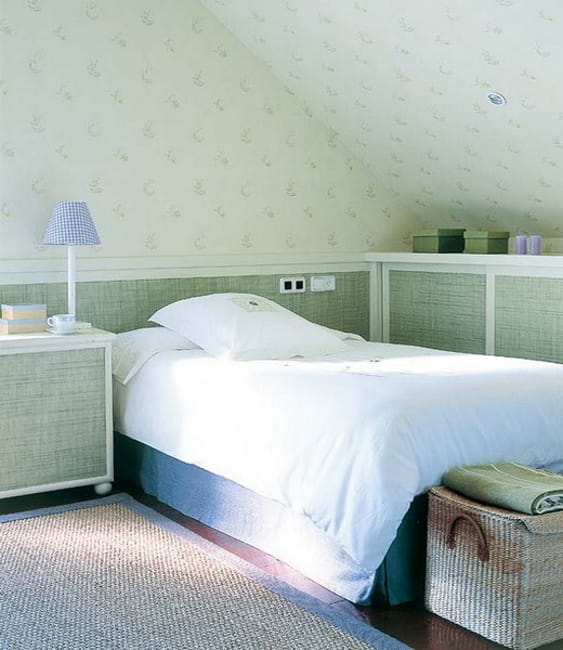 Peaceful bedroom design in white-green-blue colors with red accents
small bedroom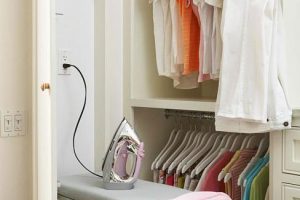 Small bedroom designs offer fabulous space-saving ideas. Check out the inspiring projects transforming attics into beautiful bedrooms for kids and adult guests. Attics are perfect ideas for adding footage to tiny homes and turning dusty, dark, small spaces into welcoming and comfortable bedrooms under sloping roofs. Symmetrical and asymmetrical inclined walls add charming character to attic bedrooms when you can utilize small spaces creatively, efficiently, and stylishly.
Attic bedrooms are perfect for kids and guests. You can put two or more single beds and transform your attic into a cozy bedroom. Wood and white walls are perfect interior design ideas for attic bedrooms that create inviting small spaces that feel warm and bright. Under-bed storage boxes, baskets, contemporary built-in wall cabinets, or vintage suitcases are excellent storage solutions for small rooms.
Space-saving ideas turning attics into beautiful and cozy rooms
Creating modern interiors in small attic spaces
Attic bedrooms turning small spaces into romantic retreats
Small bedroom design ideas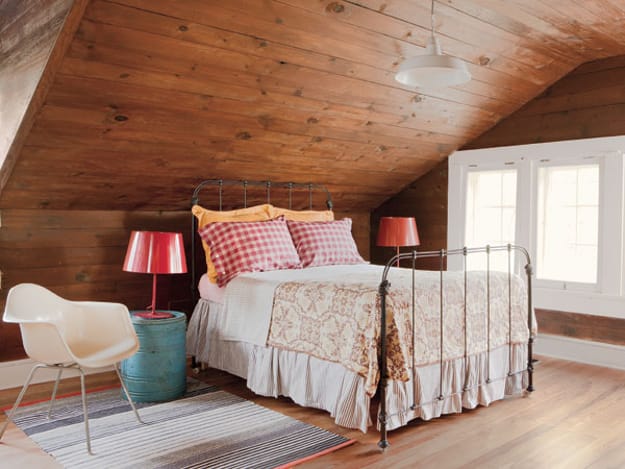 Light color tones are preferable for small interior design and decorating. Soft hues enlarge small spaces visually while creating a great, neutral background for vibrant accents. Dark furnishings, like bedroom furniture, work well with white walls and colorful decorative pillows, floor rugs, and curtains. A contrasting mix of light neutral tones with bright furnishings adds a cheerful feel and stylish look to small bedroom designs.
Attic apartment ideas, modern home interiors with scarlet red accents
Utilizing under-roof small spaces efficiently, attic room designs
Attic renovation ideas, beautiful kids' bedroom designs
Textiles in bright colors create a positive effect and bring coziness to warm wood interiors under the roof. Also, white and off-white hues add elegance and cleanness to attic bedroom designs that feel airy and bright. White and blue colors are ideal for attic bedrooms when the interior design refreshes wooden walls and floors. Light cool hues bring magic into small spaces and work well with complementing vibrant accents.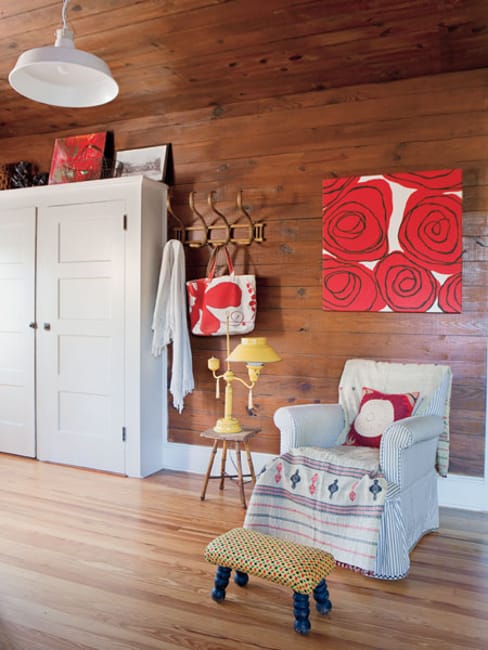 Kids love small spaces, and attics offer fantastic opportunities to design charming and peaceful kids' bedrooms, especially when you have enough space to organize a few functional zones for children. Light paint colors, wooden furniture, a comfortable bed, table, and convenient storage solutions create beautiful attic bedroom designs for kids. Small cabinets for toys and books are perfect for utilizing corners. Brilliant space-saving ideas lead to comfortable and enjoyable attic bedroom designs.
Renovating no-window attics, beautiful interior design ideas
Girls' bedroom design and decorating ideas
Modern ideas turning attics into contemporary interiors
Attic bedroom designs
More extensive attics are great for creating master bedrooms and chic guest bedrooms while increasing home values. Spaciousness, cleanness of interior design, pale, soft room colors, and space-saving ideas do magic, turning small spaces into luxurious and stylish attic bedrooms. Contrasts of light and dark hues bring energy into interior design, while wood gives attic bedrooms a comfortable, warm, and homey feel.
White-green-yellow bedroom design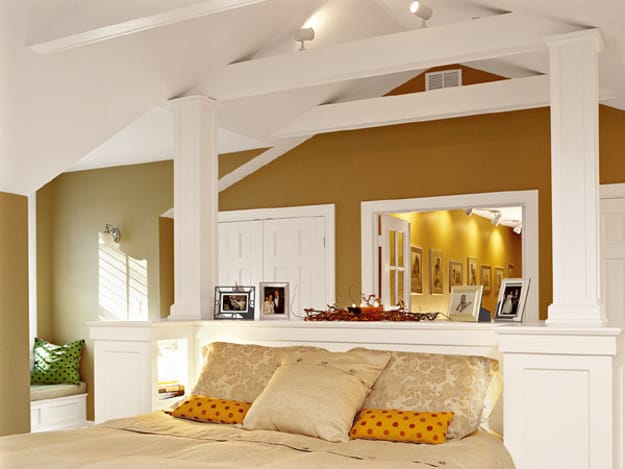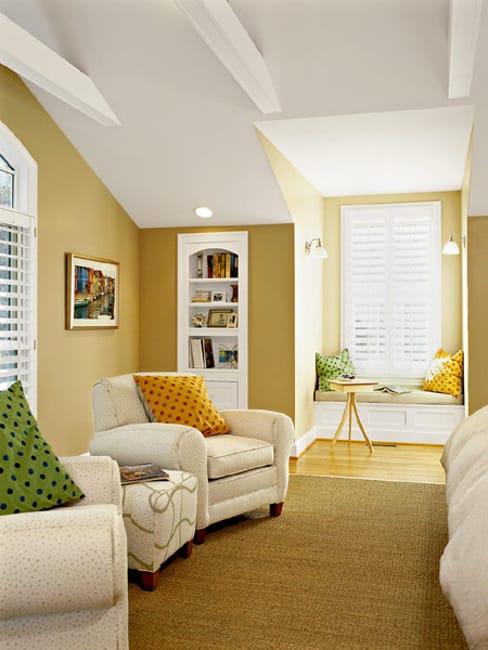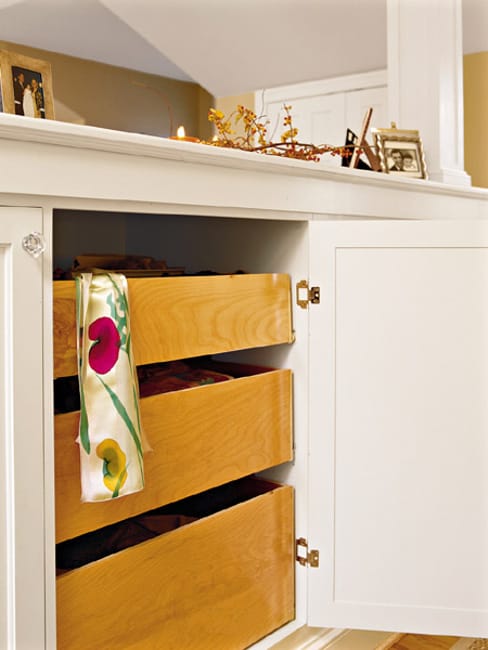 Romantic classic bedroom design with a fireplace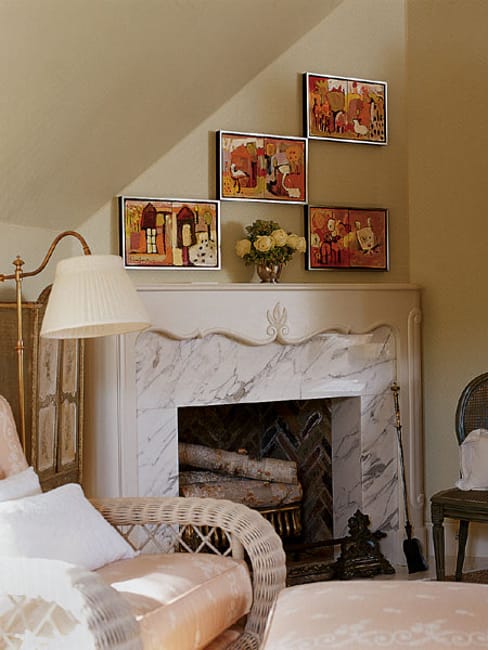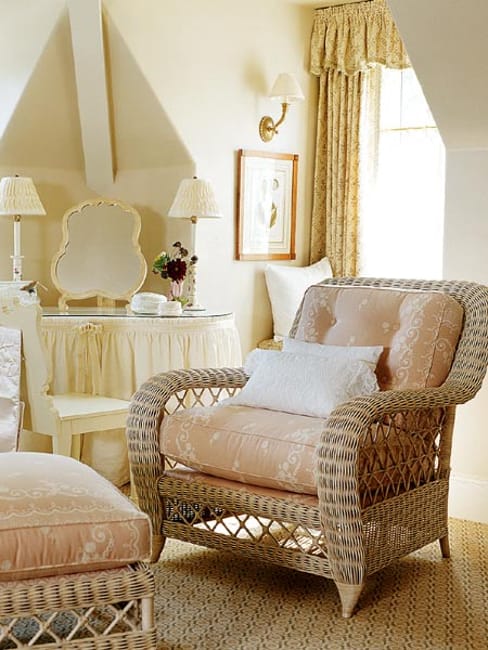 Small bedroom design with a writing desk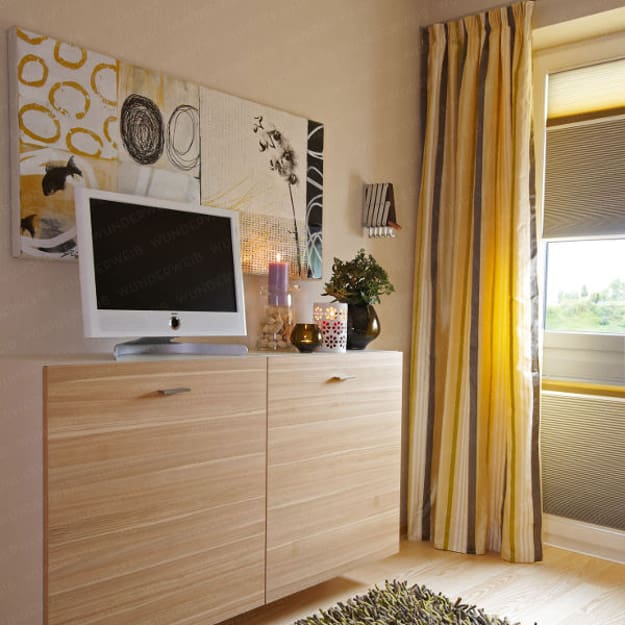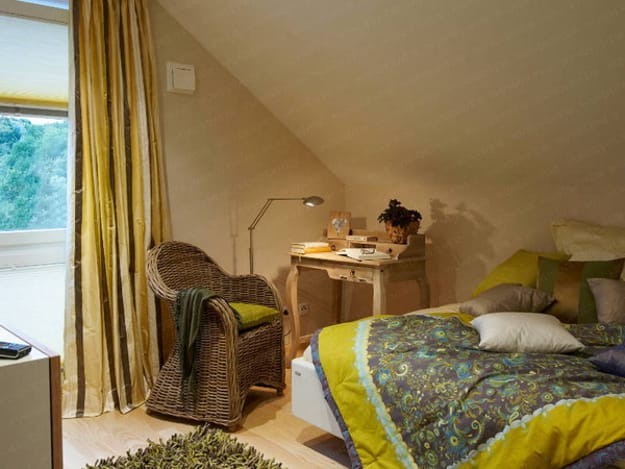 Peaceful attic bedroom design in blue and green pastels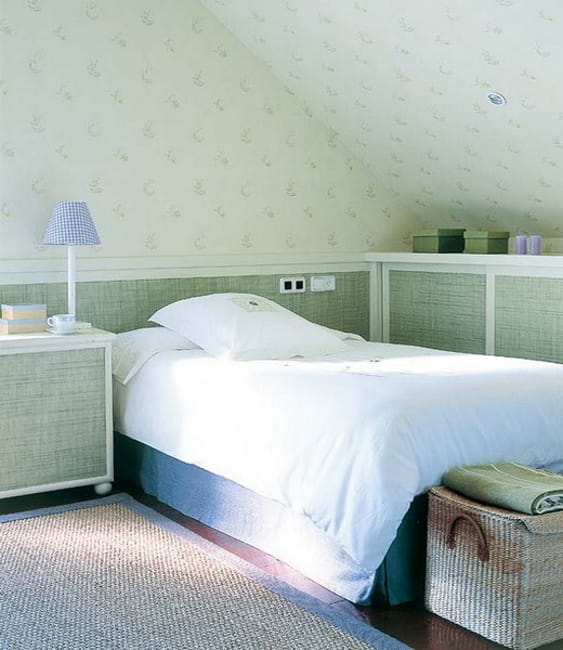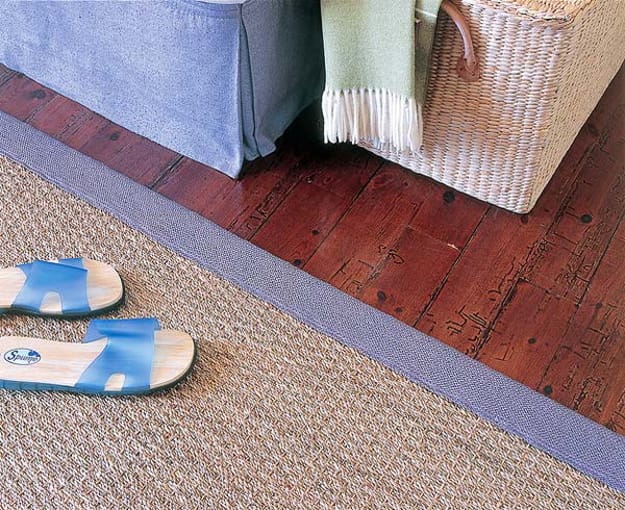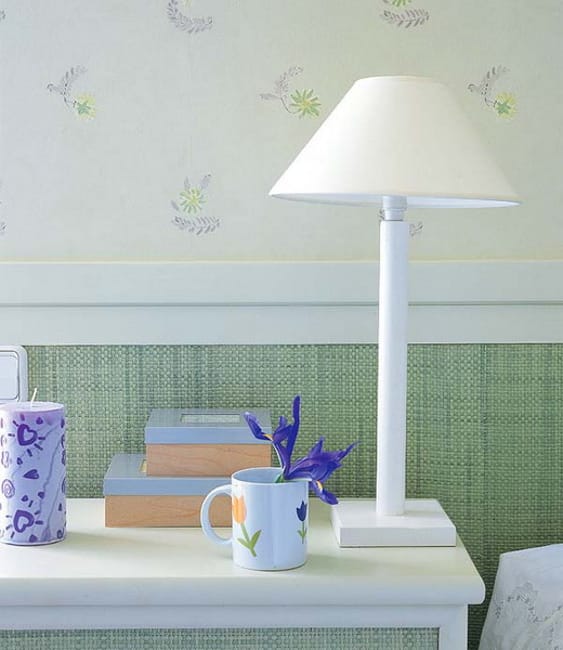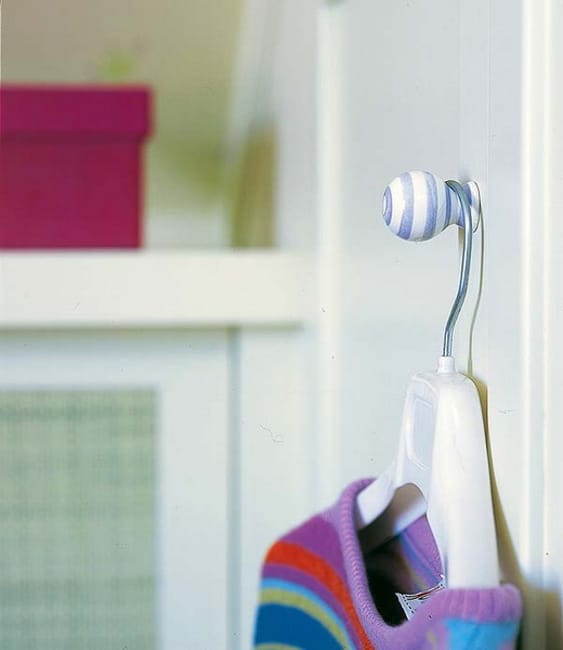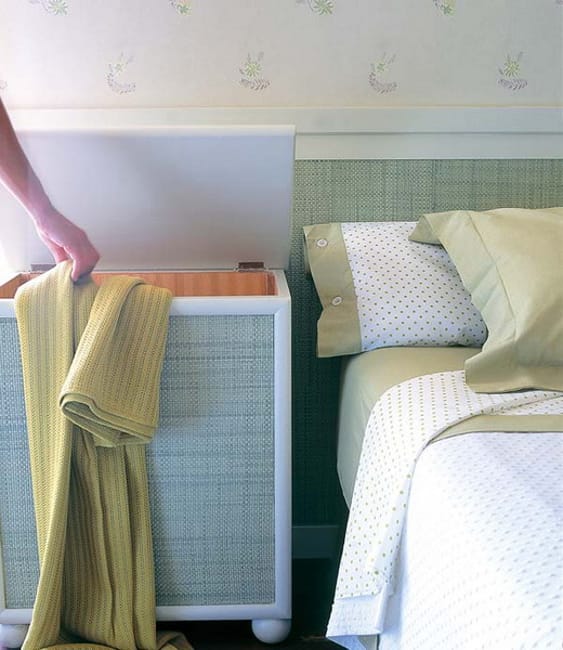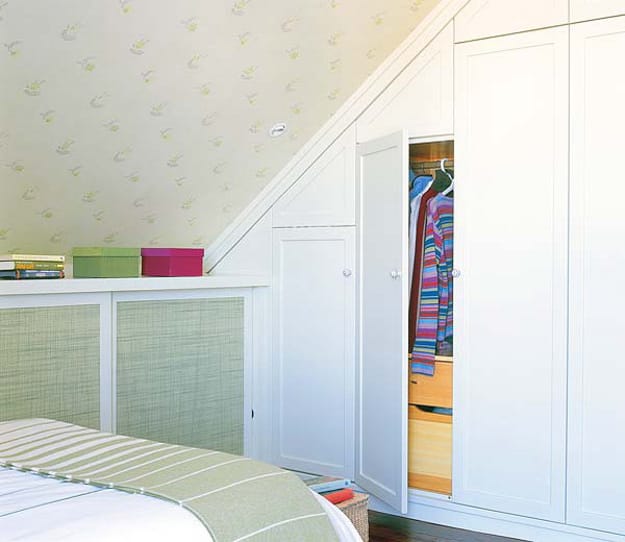 Contemporary bedroom and bathroom design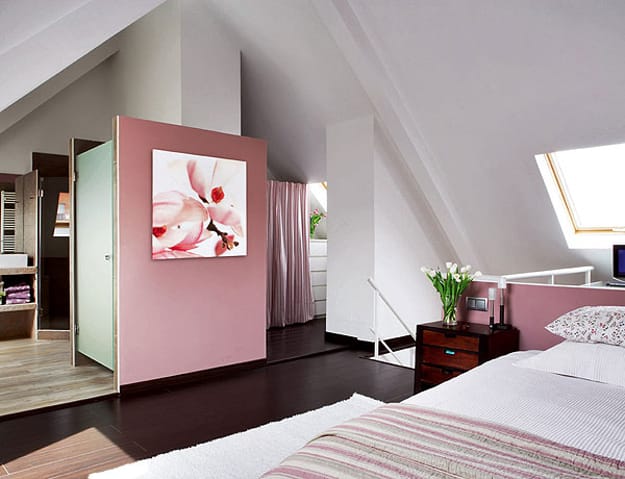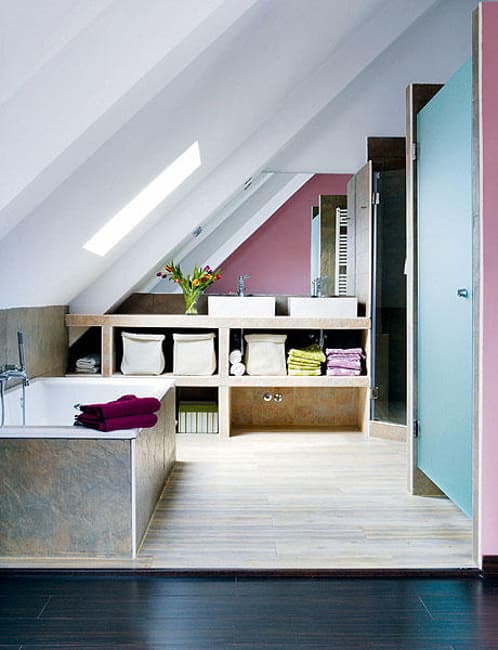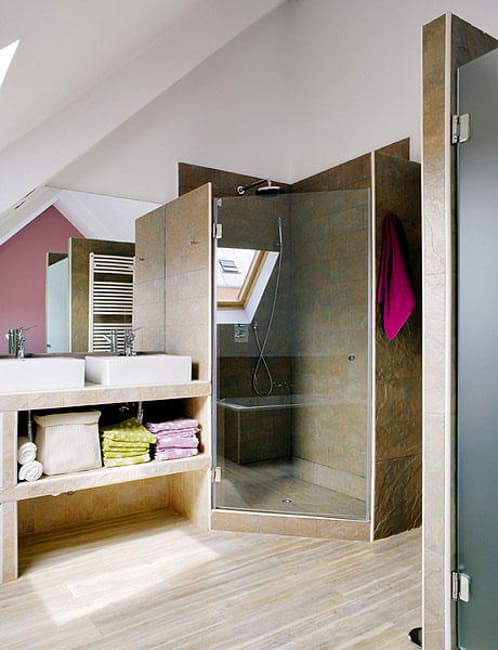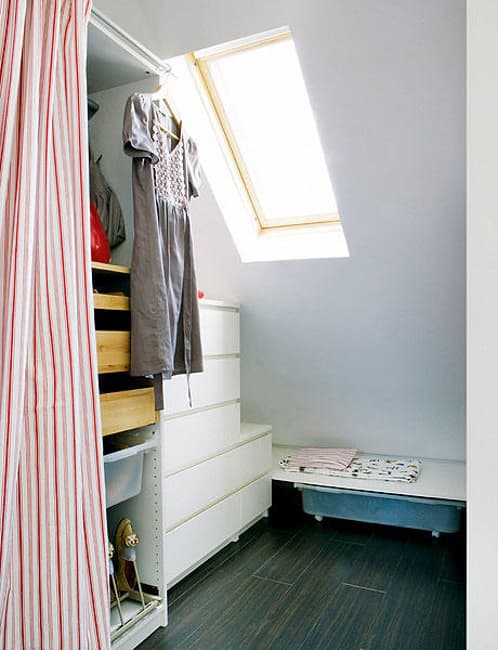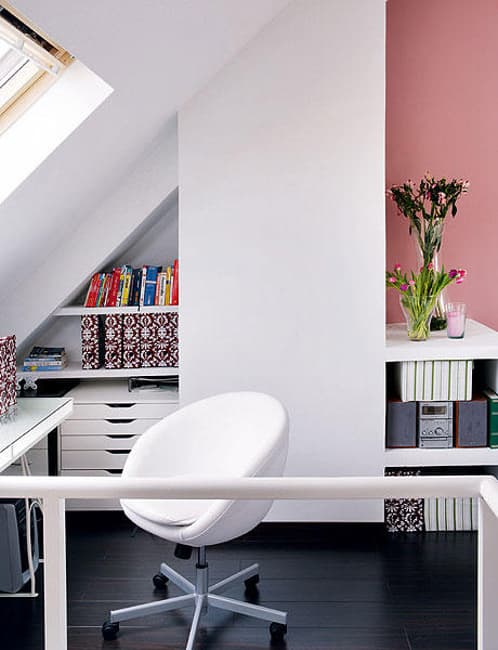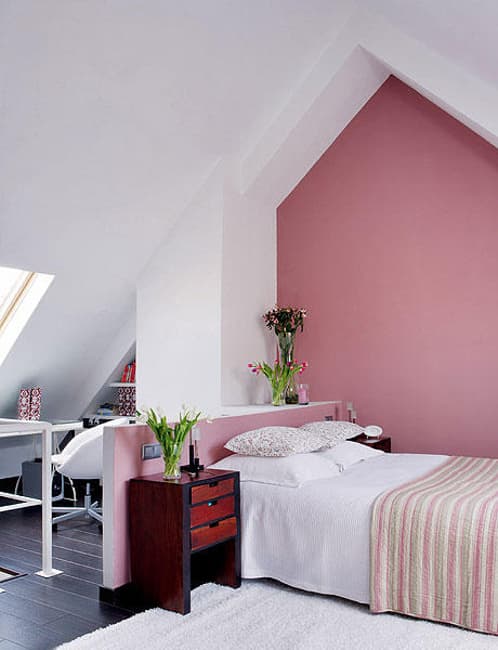 Modern bedroom decorating with purple colors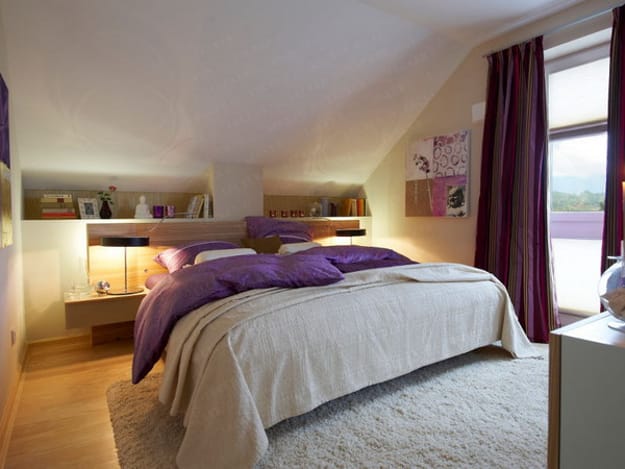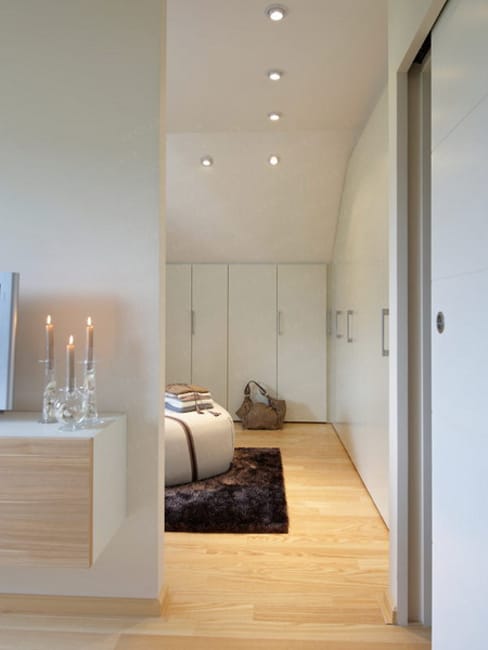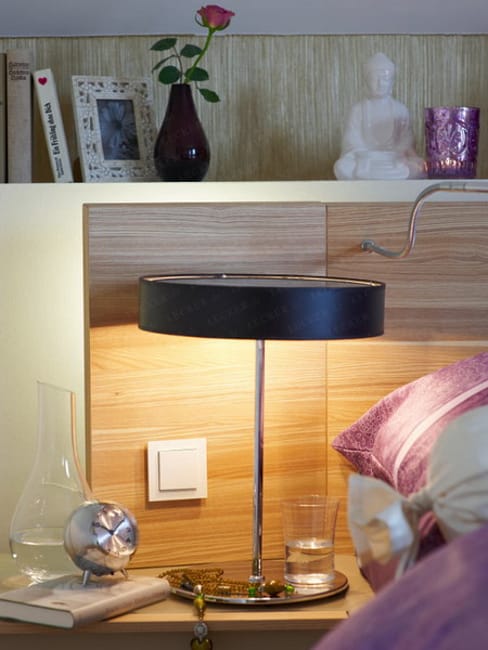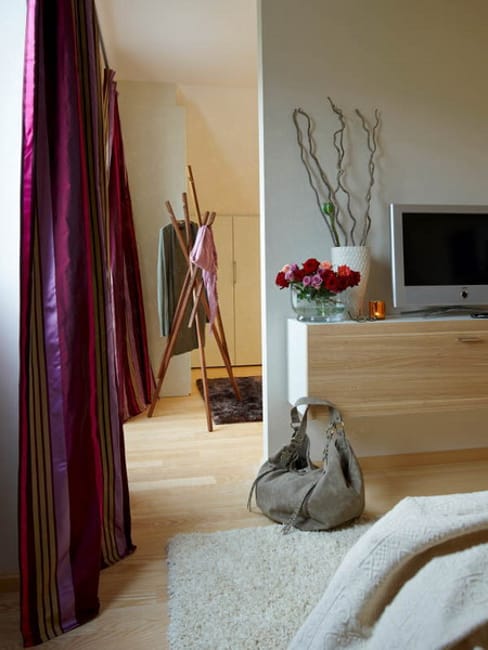 asdf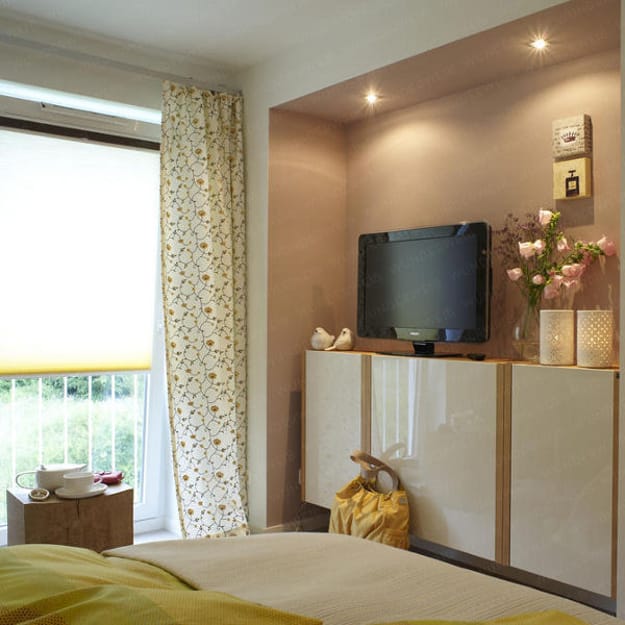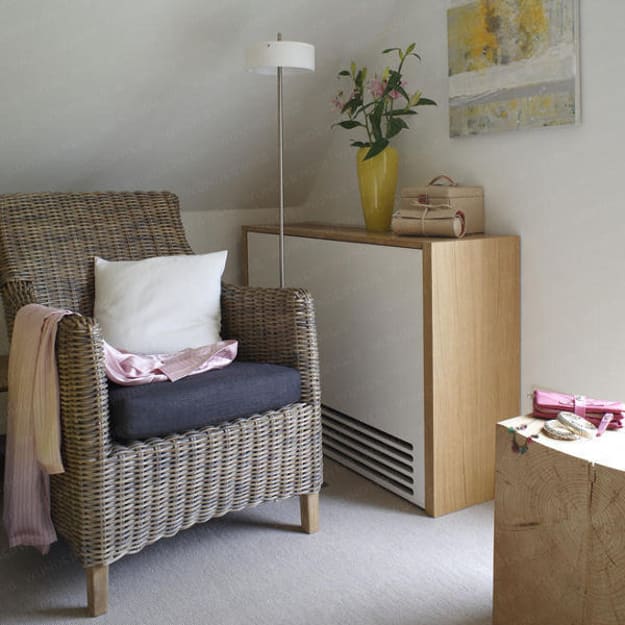 Attic bedroom with small home office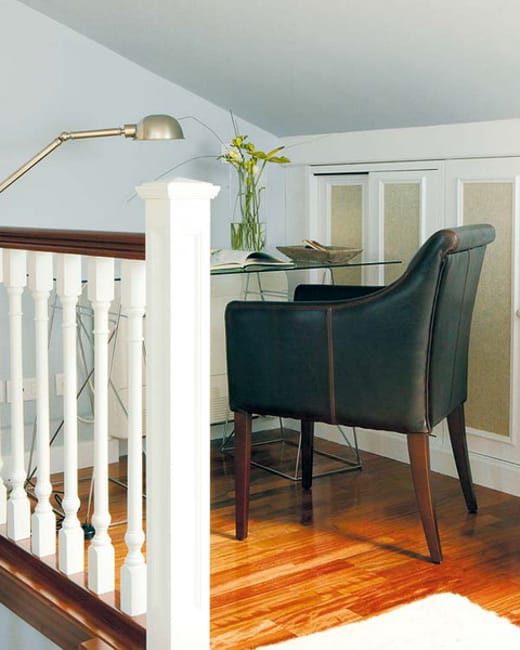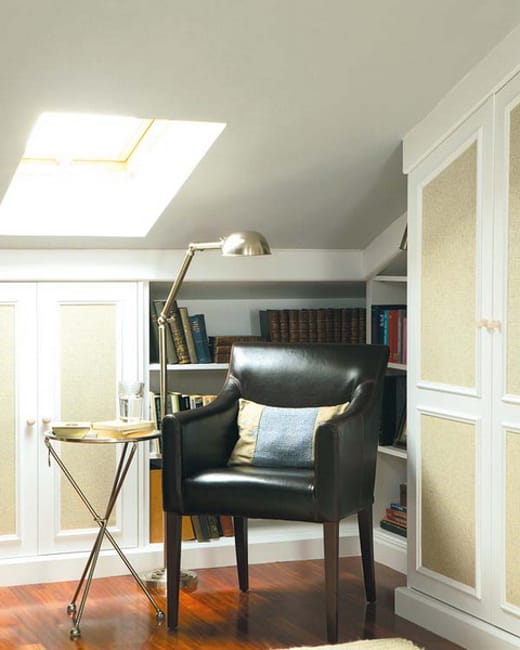 It is possible to find enough space for a small bedroom even in a tiny apartment or home. Here are smart...
and enjoy free articles sent to your inbox