22 Multicolor Interior Design and Outdoor Home Decorating Ideas

Room Colors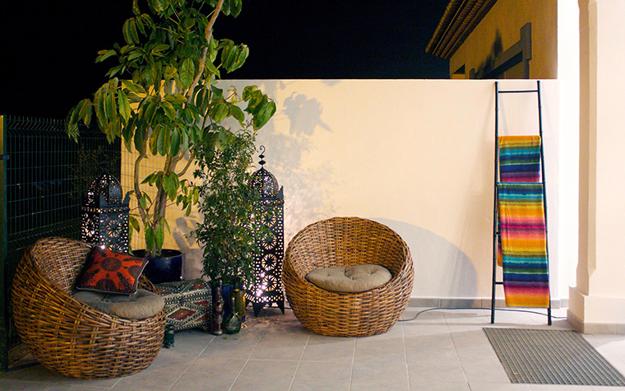 Creative combination of bright colors and neutral color tones
color matching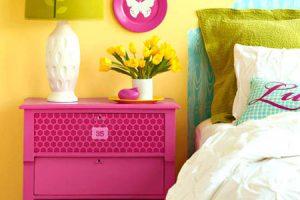 Modern interior design ideas bring use fresh and bright elements in rainbow colors to bring more energy and fun into homes, create playful rooms and refresh outdoor living spaces. Interior decorating and outdoor home decor accentuated with colorful items feel youthful and stimulating. Lushome shares beautiful and modern ideas for creating happy, vibrant, multi-colored home decorating which improves mood, spruce up living spaces and help fight stress.
Modern houses, home interiors, and outdoor rooms, are places where people want to feel comfortable, happy and very special. Personalized interior design and outdoor home decorating call for adding unique details, handmade accents, and items in bright colors. A color is a powerful tool that can be rejuvenating, energizing and refreshing for room decorating. Colorful interiors and outdoor home decor create a gorgeous, exciting and dynamic lifestyle.
The multi-colored interior design has character and looks attractive, inviting and playful. A color is excellent for making a statement and creating original and spectacular living spaces. Multi-colored home furnishings, floor and wall decoration ideas, architectural elements and lighting fixtures in rainbow colors bring joy into modern homes and make people feel young, active and vigorous.
Matching interior design colors, home furnishings, and paint color schemes
Colorful, modern interior design, beautiful decor, color matching ideas
22 small balcony decorating ideas increasing home appeal
Multicolor interior design and decor ideas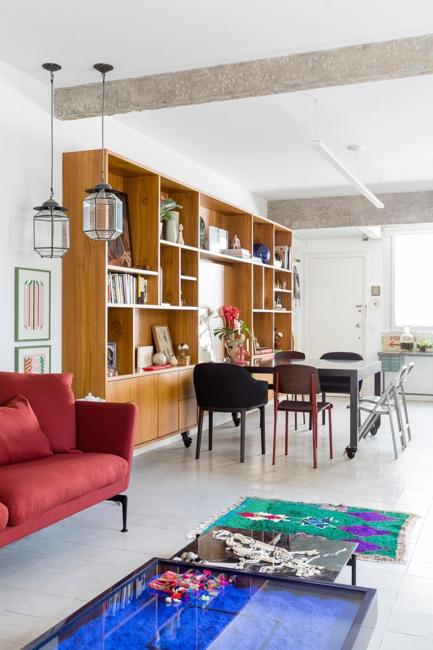 Bright accents are perfect for all who appreciate colorful interior design and decor. You can use colorful floor rugs and wall decorations, paint colorful stripes on walls or decorate furniture and stairs in bright rainbow colors. You can make small home decorations and crafts in vibrant colors or buy room furniture and decor accessories which are colorful, original and eye-catching.
Multicolored home fabrics and textiles, ceiling designs and lighting fixtures, rainbow colored artworks and colorful wallpaper designs, combined with neutral interior colors, look amazing, creative and exciting. A neutral color combination with a bold hue is a practical and modern interior design idea, suitable for many home styles, all rooms sizes, and shapes.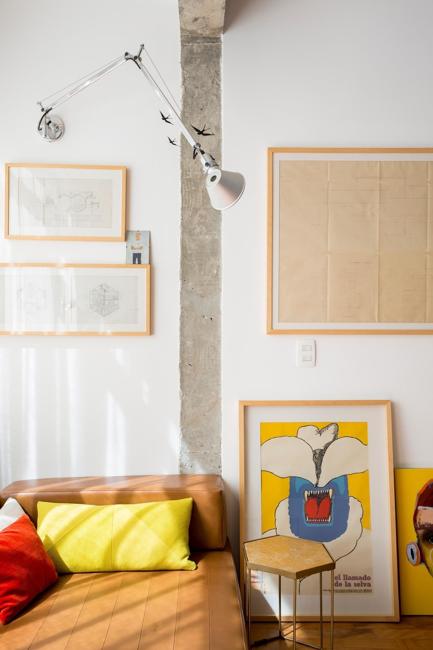 Outdoor home decor ideas in rainbow colors
Multi-colored home furnishings and painting ideas are perfect for outdoor rooms, balcony designs, patios and yard decorating also. Bright outdoor home decor ideas associate with festive activities, fun, and games. Outdoor home decor in rainbow colors creates fabulous living spaces which feel inviting and playful, ideal for parties and entertaining with kids and adults.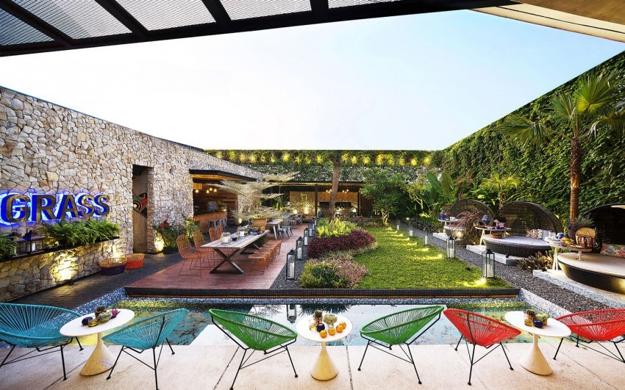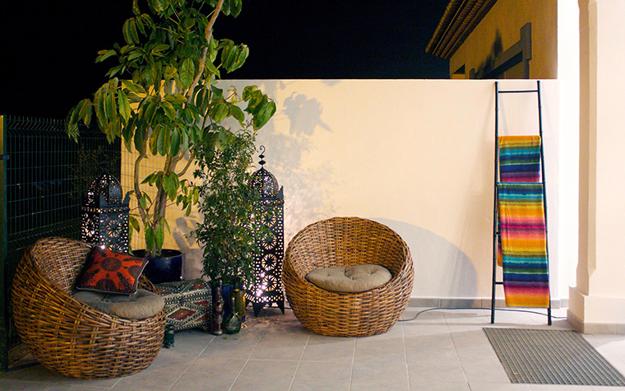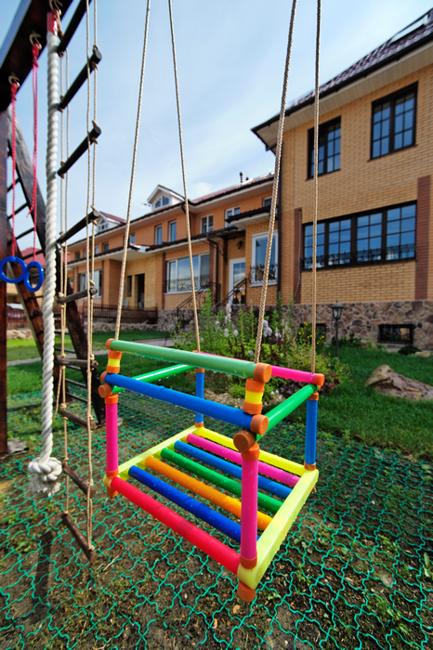 Colorful home decorating ideas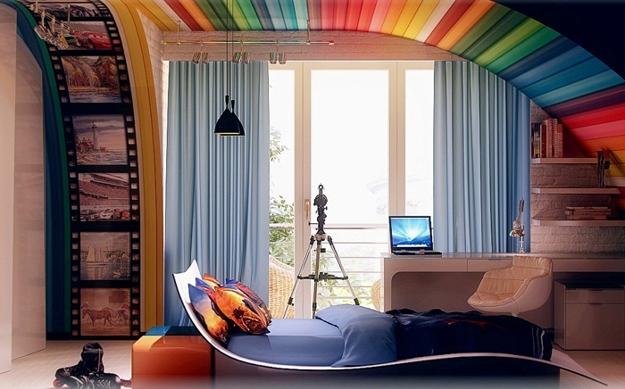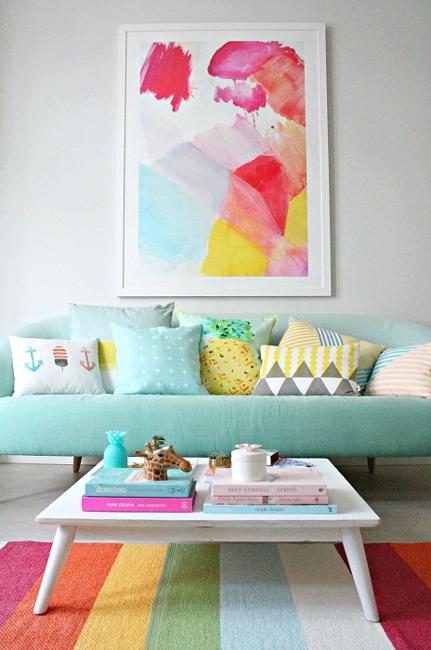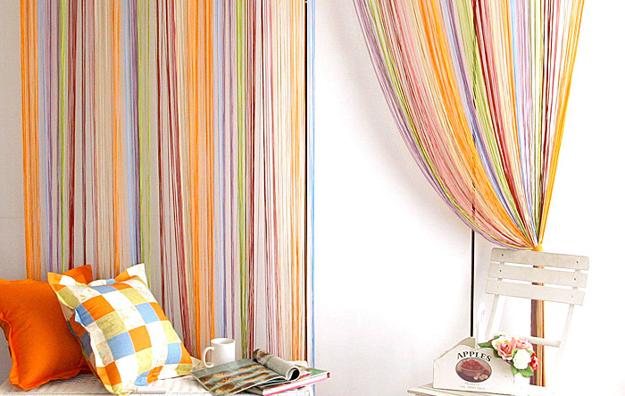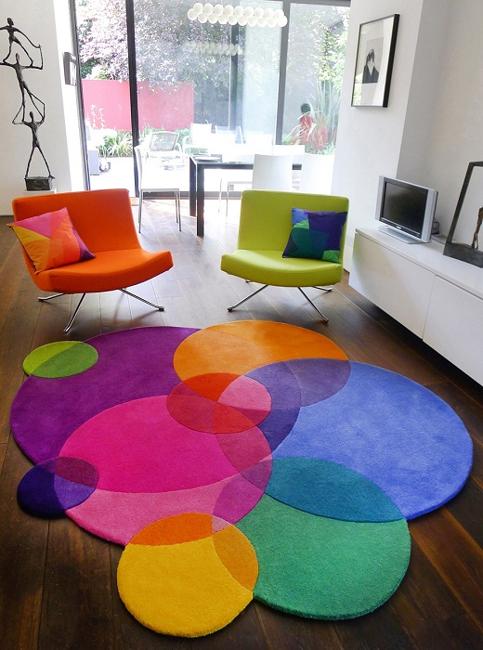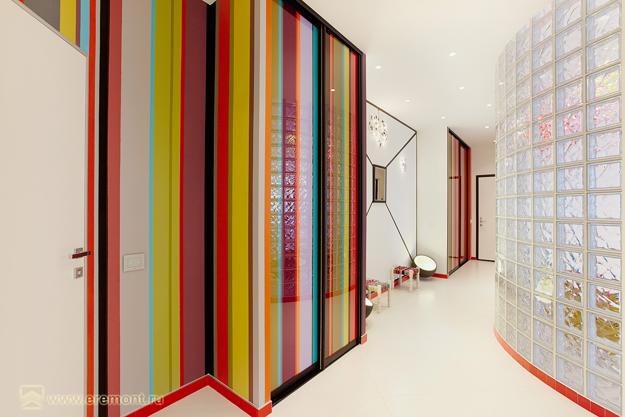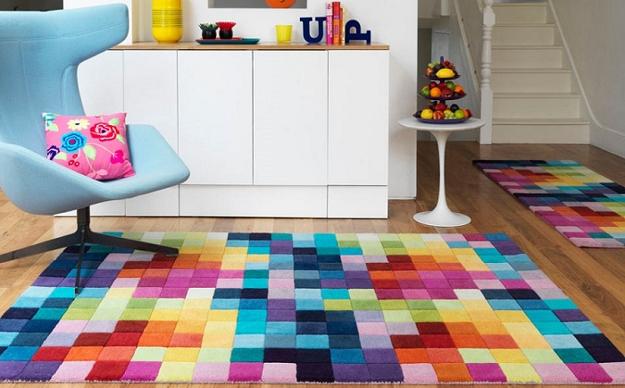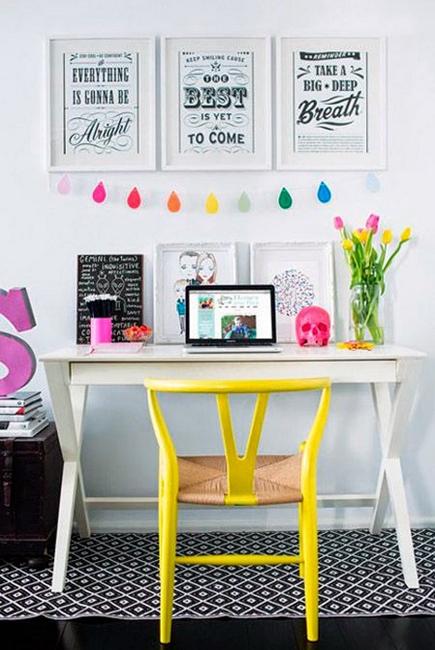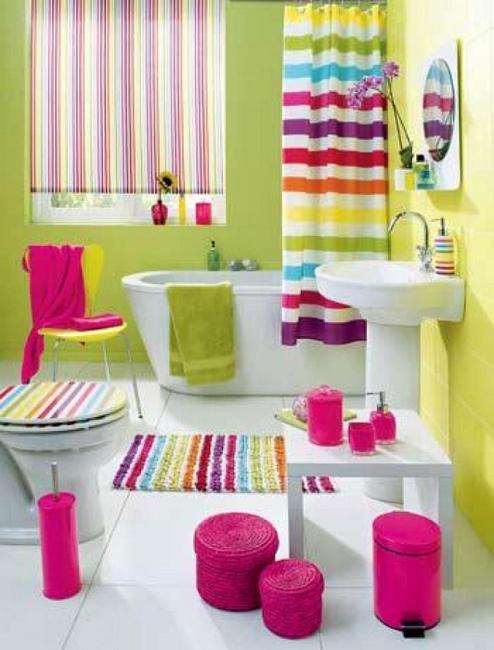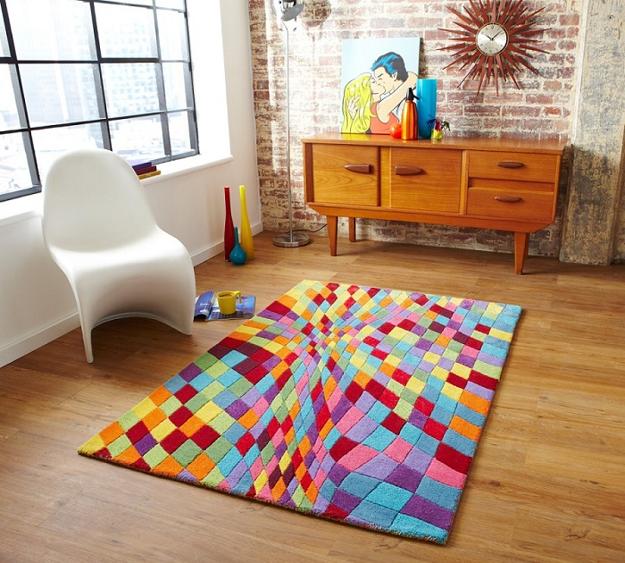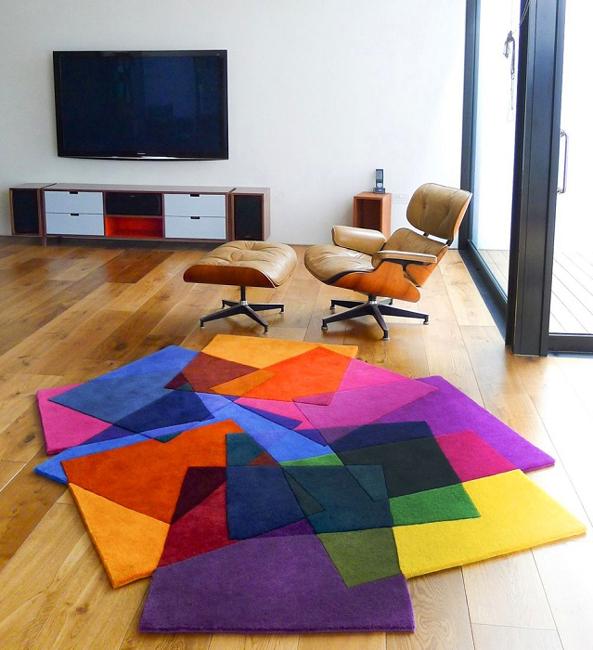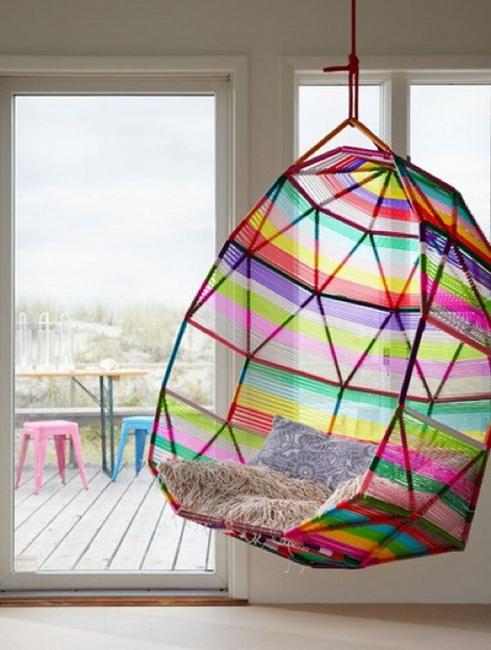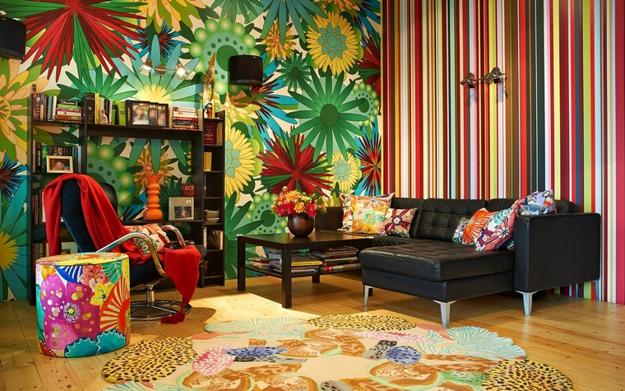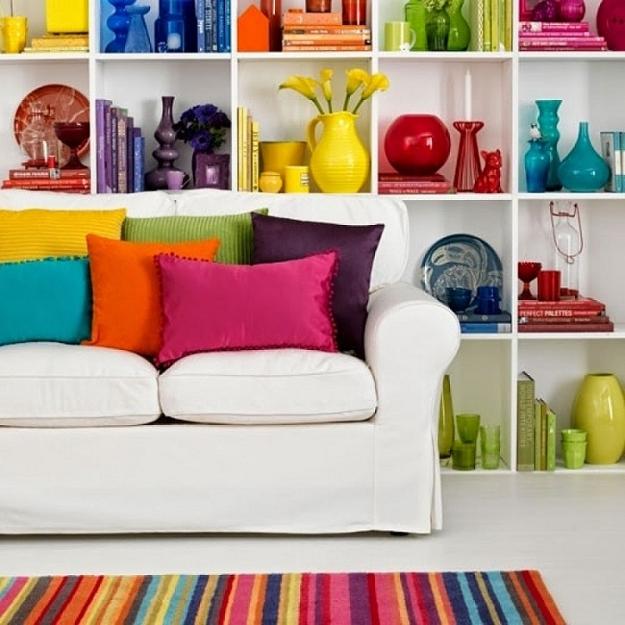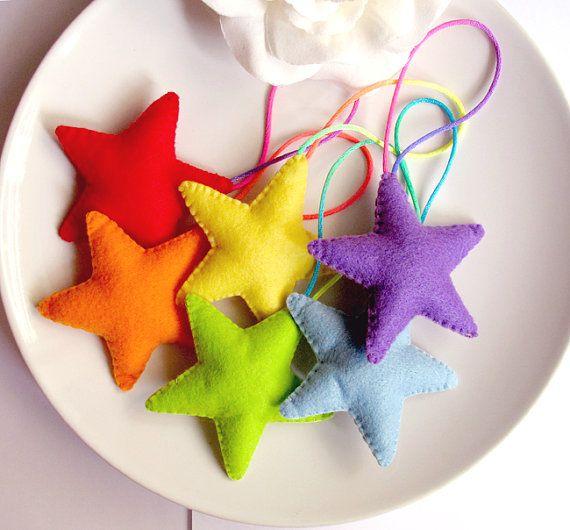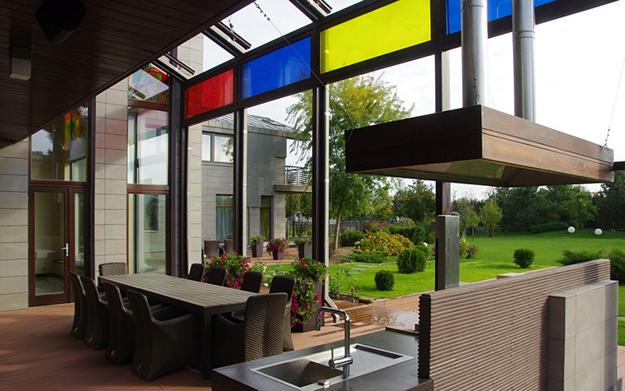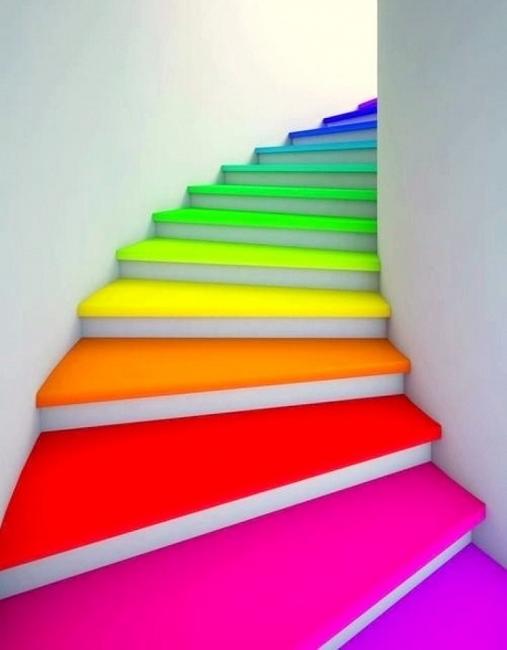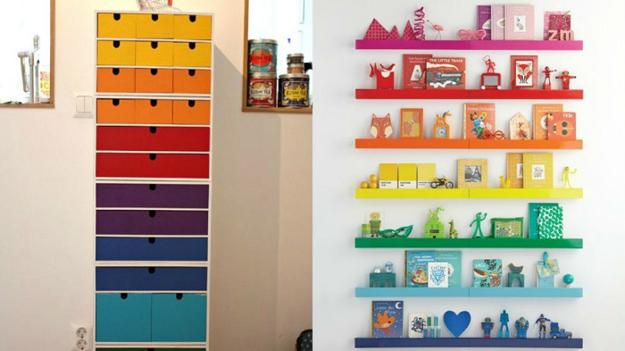 More from home decorating ideas

Bright home interiors and amazing views of the ocean make this beach house a dream place. Large windows, light, neutral room...
and enjoy free articles sent to your inbox