20 Attic Bedroom Designs Efficiently Utilizing Under Roof Spaces

Bedroom Designs

Interior Design Ideas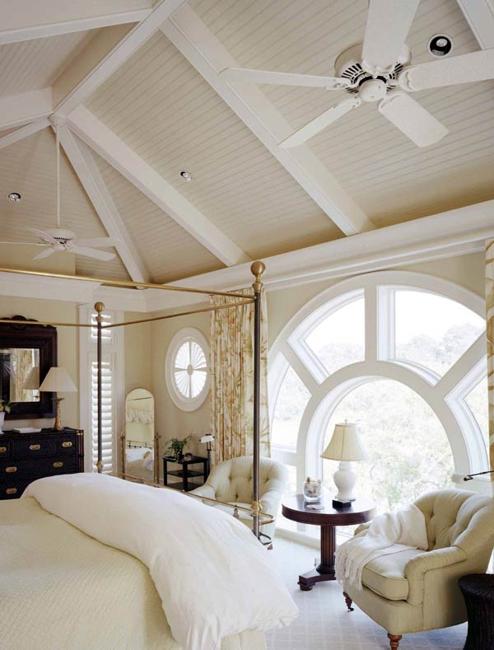 White decorating ideas for attic bedroom with large window
small bedroom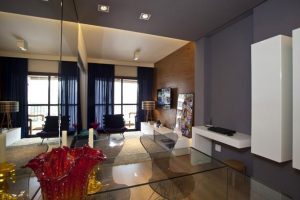 Attic bedroom designs are excellent, practical, space saving, and modern ideas for small spaces. The rooms can be guest bedrooms and home offices, media rooms and game rooms or home gyms. Great decorating style, beautiful windows or glass wall design, and light room colors make attic bedrooms look lovely and spacious, transforming these small spaces and improving house designs. Lushome brings some tips on how to get the most out of maximizing the small spaces under the roofs, design and decorating attic bedrooms.
Space saving layout and clutter free interior design, fun decorating theme and light room colors allow creating beautiful small bedroom designs that people like and find attractive. Making good use of the available space in your attic bedroom, built-in storage or even bedroom furniture pieces are a great idea to design your under the roof bedroom for comfort and style.
Contemporary interior design in minimalist style or simple, clutter-free small bedroom design with vintage furniture and decor accessories create wonderful rooms that beautify small attic spaces. No matter what style of your small bedroom designs, comfortable and pleasant, light and airy room decorating are the best solutions for cozy small spaces.
30 space saving beds with storage improving small bedroom designs
33 small bedroom designs creating beautiful small spaces and improving home values
Attic bedroom colors and room decorating ideas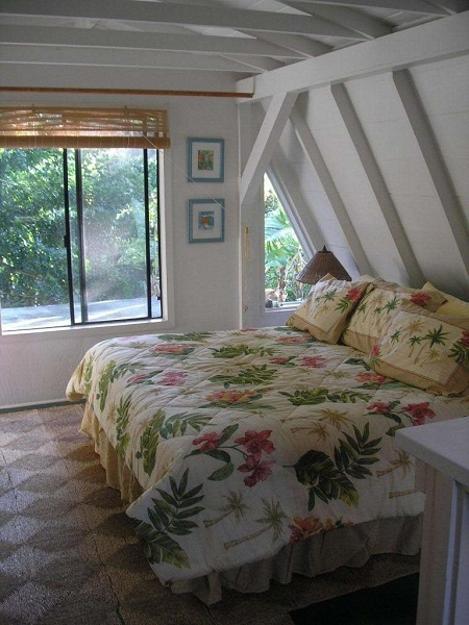 Small spaces call for light bedroom colors and clutter free room decorating. Small bedroom designs in attics need a good floor plan and small bedroom furniture also. A big mirror, large window or glass wall design can add space to your small bedroom and emphasize modern style.
Small or medium sized furniture is your best option for attic bedroom decorating, especially for small spaces. Large beds and wardrobes are suitable for spacious rooms. Under-bed storage and built-in bedroom furniture are great space saving alternatives for small bedroom designs.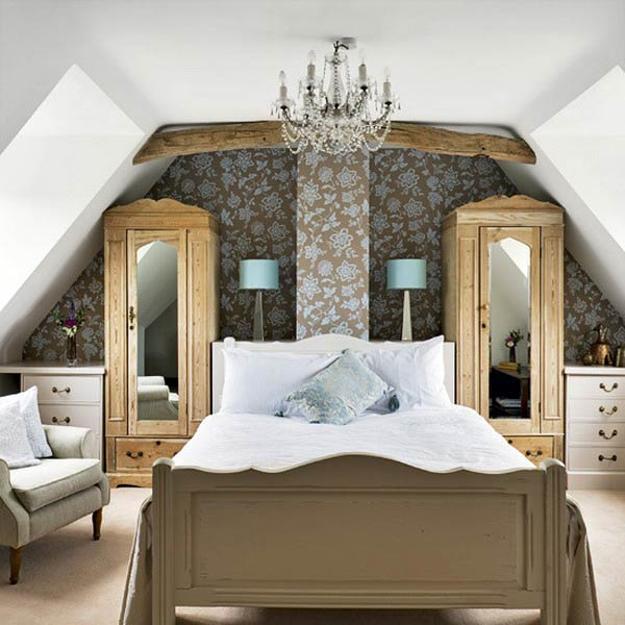 If you have a large attic, you can add unique vintage style charm to your bedroom decorating by mixing contemporary space saving ideas with larger scaled wardrobes and chests of drawers in vintage style, creating beautiful bedroom decor in eclectic style.
20 small bedroom designs that feel airy and comfortable
22 inspiring small bedroom design and decorating ideas
Paint colors for attic bedrooms should be light. Vibrant paint colors can create spectacular accent walls or add stunning patterns to bedroom decorating, but light room colors create wonderful backgrounds and increase small bedroom interiors visually.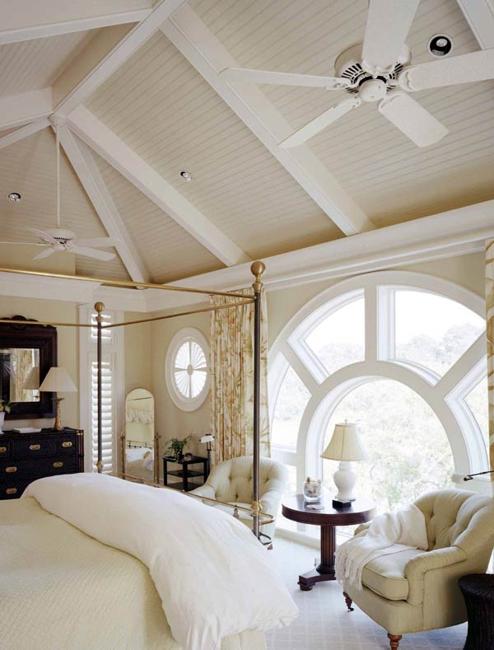 Adding color to white decorating make your attic bedroom designs look more interesting and creative. Choosing light paint colors adds brightness, and a monochromatic decorating scheme brings chic and elegance into small bedroom decorating. If you paint one of the walls an intense, vibrant color hues, you can create gorgeous attic bedroom design which is unique, stylish and appealing.
30 unique bed designs and creative bedroom decorating ideas
Top 10 bedroom design trends and modern bedroom decorating ideas
Paint colors in pale pastels, soft, cooling room colors and light neutral colors give attic walls the impression of receding and make small bedroom designs look more spacious, airy and inviting. Gray color tones, milky white decorating ideas and light beige room colors work well with cooling blue, relaxing green and all light, warm paint colors.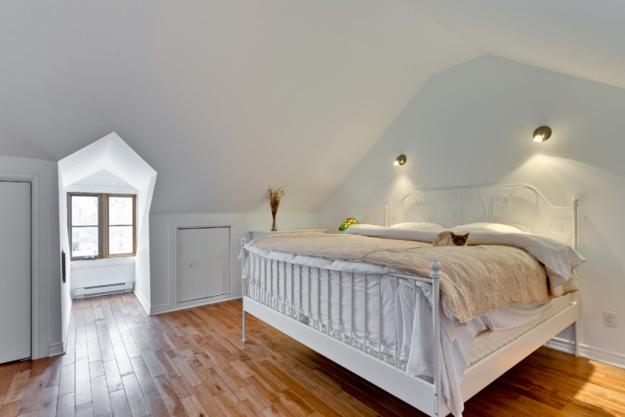 Good layout plan, small bedroom furniture, space saving ideas for storage, built in room furniture pieces and light room colors turn your attic bedroom design and decorating into an easy, quick and fun home improvement project. A small bedroom design in light colors looks bright and spacious, cozy and pleasant. A creative mix of bedroom furniture and decor accessories in various styles add interest to interior design adding character to bedroom decorating.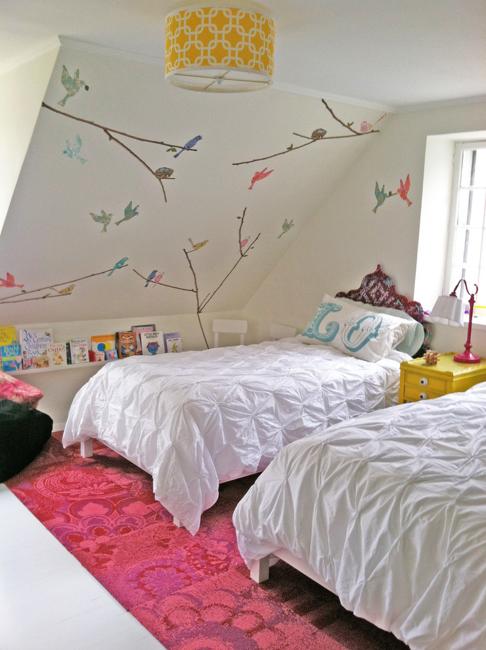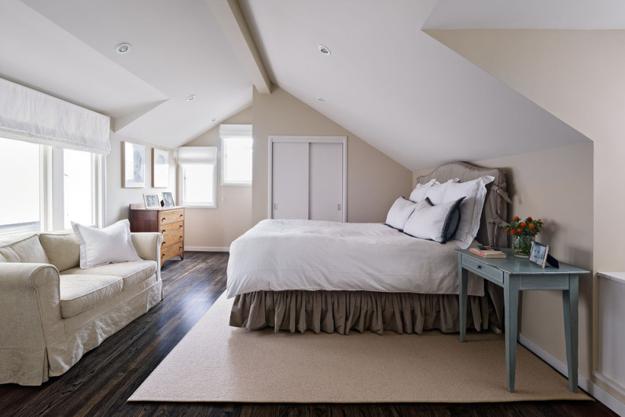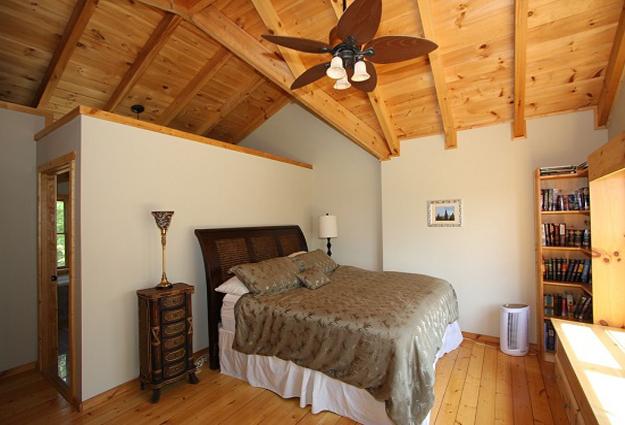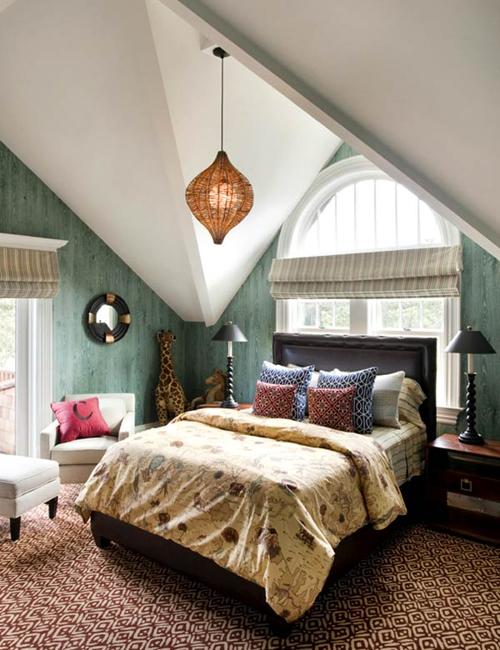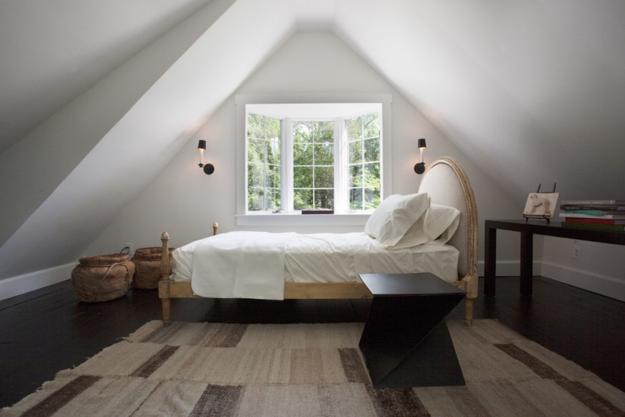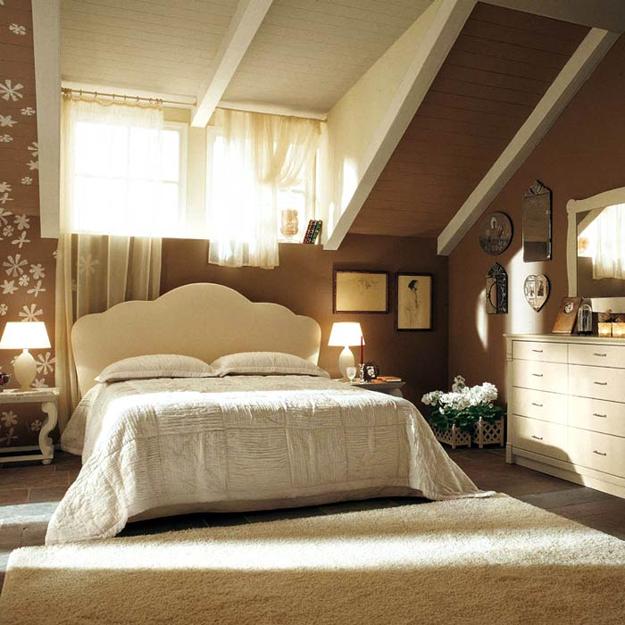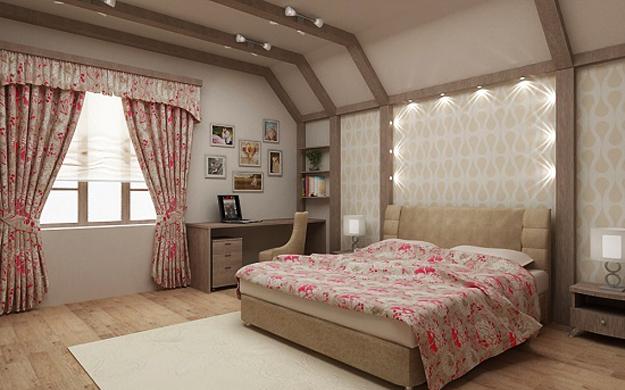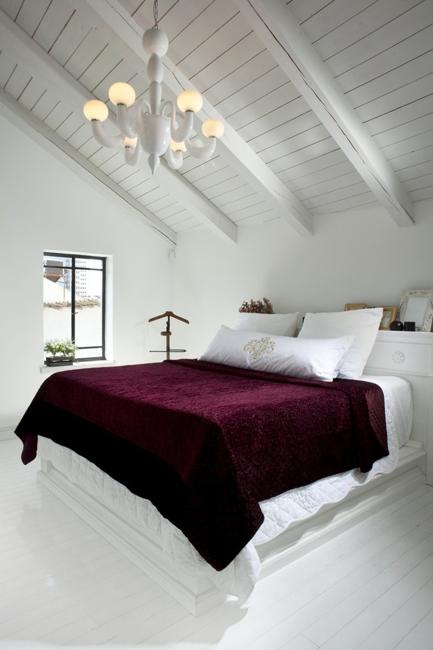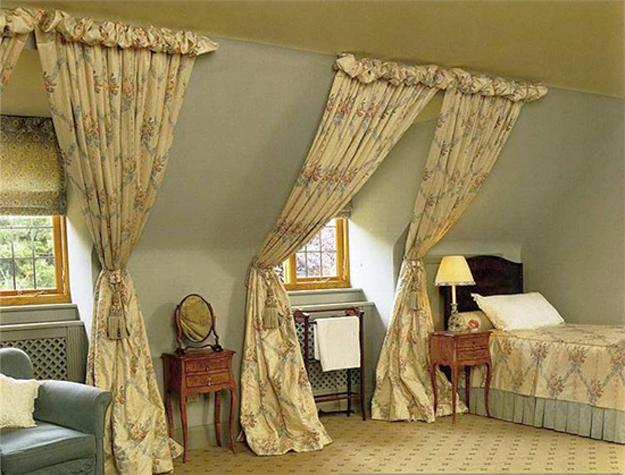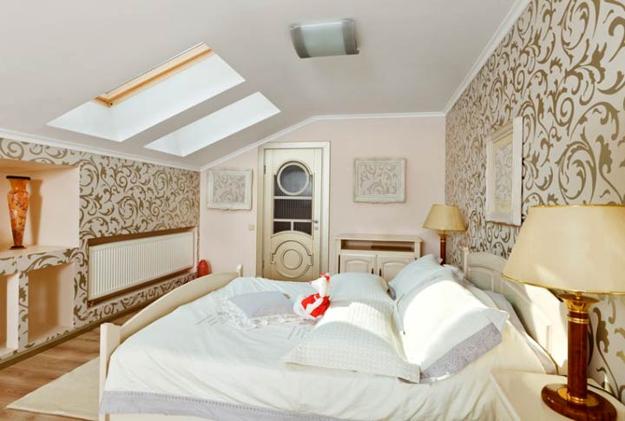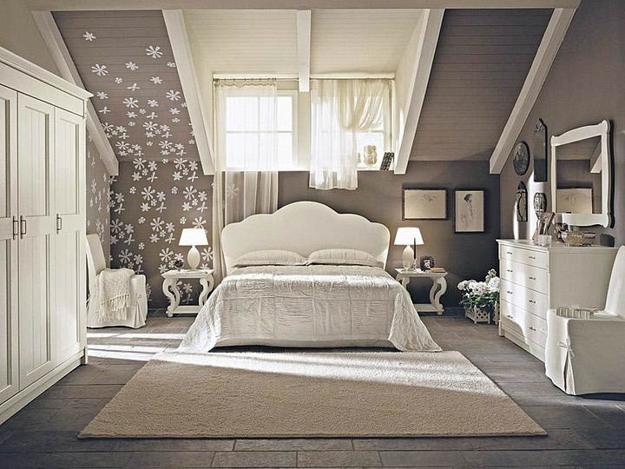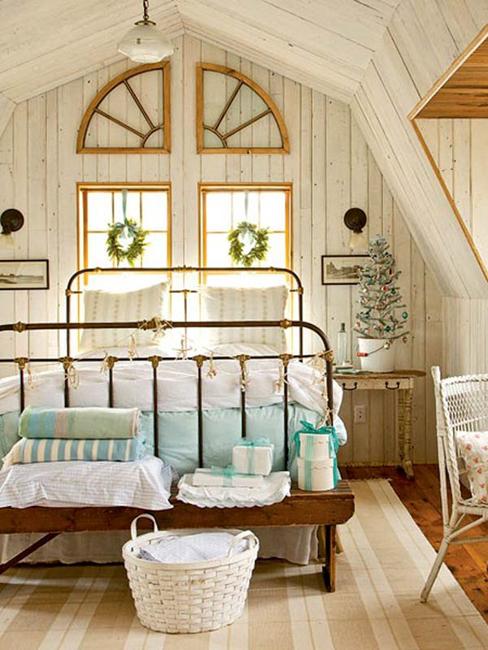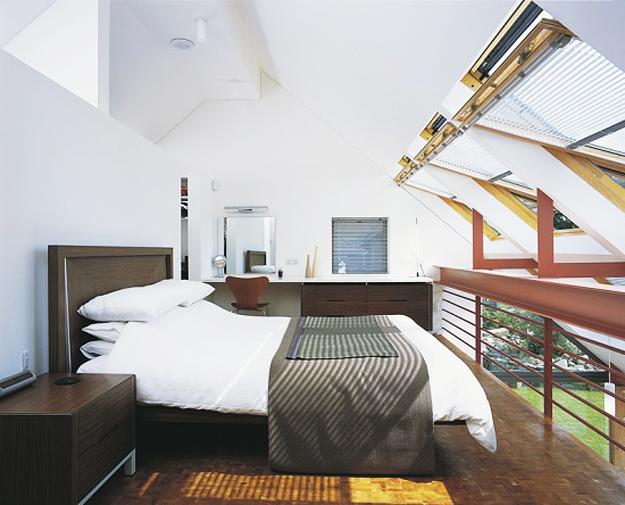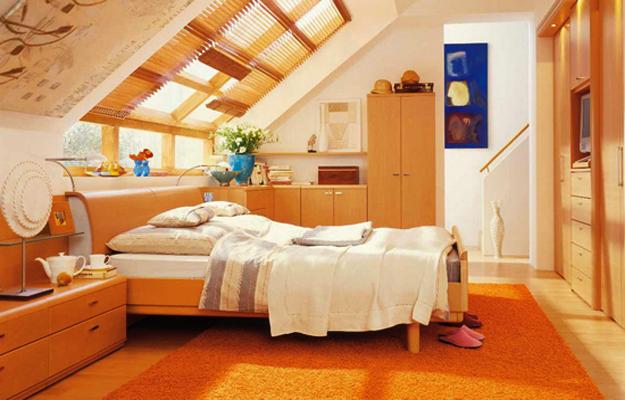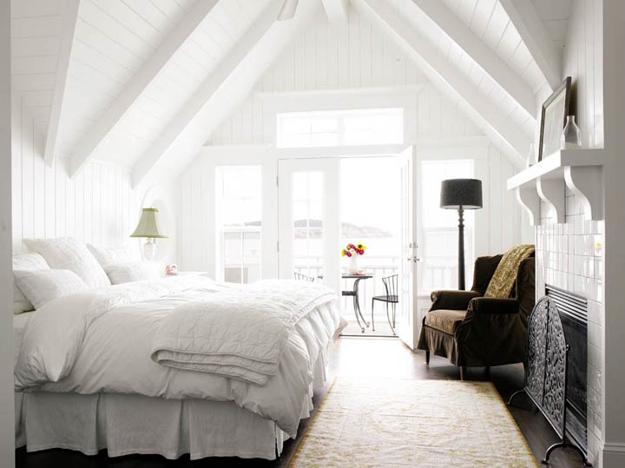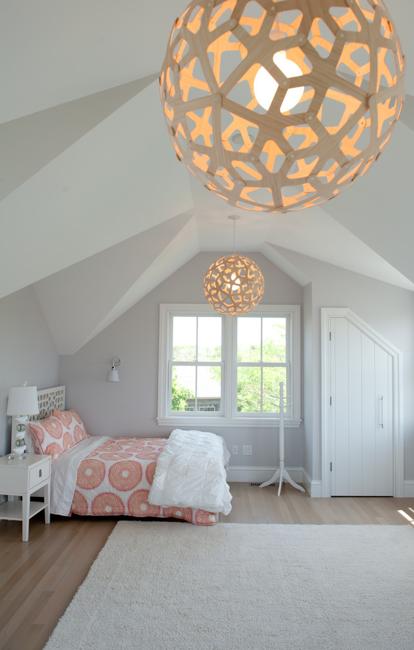 Gorgeous pastels define the color trends for 2019. Benjamin Moore Metropolitan AF-690 is their paint color of the year. Bright colors...
and enjoy free articles sent to your inbox