Small Apartment with Suspended Bedroom Enhancing Space Saving Interior Design
---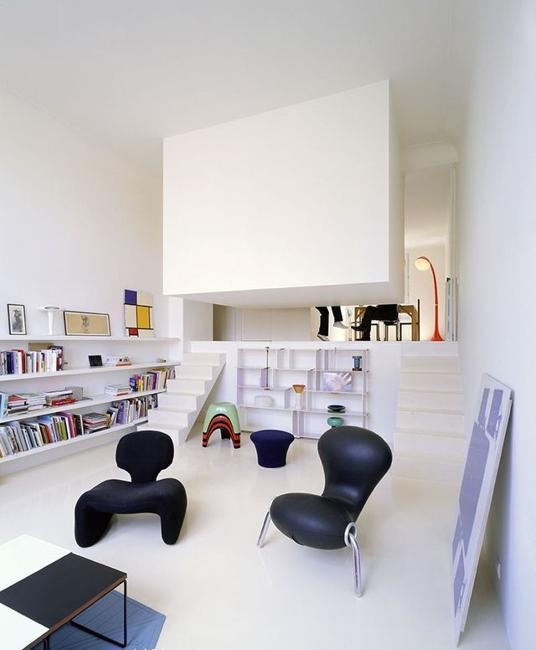 Small apartment ideas, suspended bedroom design
This small apartment with a unique bedroom offers less than 50 sq m of floor space, but space saving interior design with efficient zoning and a suspended bedroom design creates comfortable and airy living spaces. French architectural studio ECDM offered an innovative and modern idea of ​​small bedroom design and developed a suspended module with a bed hanging under the ceiling.
The small apartment is located in Montrouge , France. This is a former art studio with an unusual layout. Elongated space with four meter high ceilings is divided into two levels. The architects added a separate sleeping area, a private small bedroom which is hanging from the ceiling, creating ideal, peaceful and relaxing room.
The architects had to change the floor plan to utilize and maximize  empty spaces and stretch functional interior design vertically. Building a bedroom between the levels of the kitchen and the living room created a hanging cube with a bed, which adds character to small apartment ideas and turn small spaces into contemporary and interesting.
Small apartment ideas blending functionality, French elegance and bold room colors
Small apartment ideas turning living spaces into filled with fun modern home
Small apartment with suspended bedroom design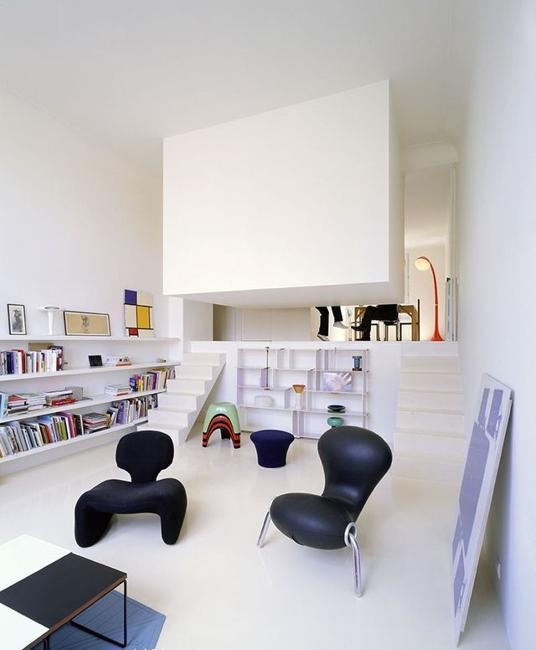 Even when there are people in the living room, the bedroom offers a quiet private retreat to read and rest. The open front of the cube faces the opposite side of the living room and allow to add curtains for more privacy.
When the owners of the apartment have guests for a dinner and need additional seats, the floor of the bedroom can serve as a bench, improving dining ares design.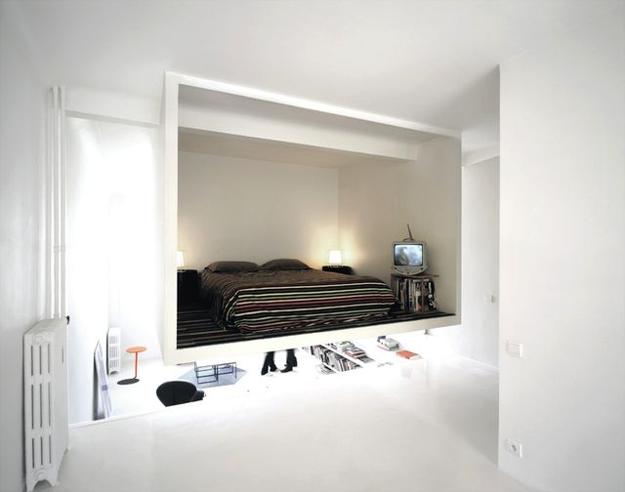 The lower level creates pleasant living spaces with the hanging cube. The wall of the bedroom can be used as a home theater screen, adding more fun to space saving interior design that creatively use innovative small apartment ideas.
3 small apartment ideas creating multifunctional and modern home interiors
Space saving apartment ideas and storage furniture effectively utilizing space in small rooms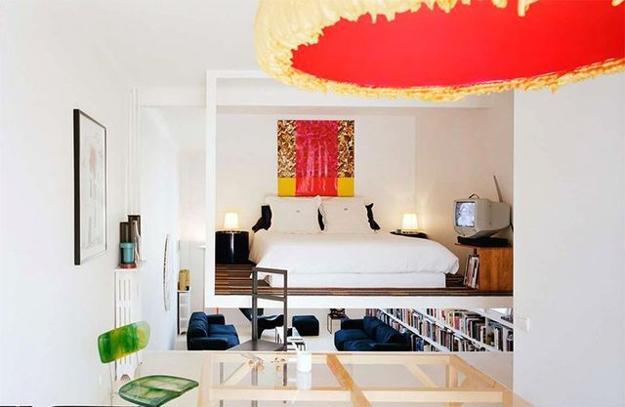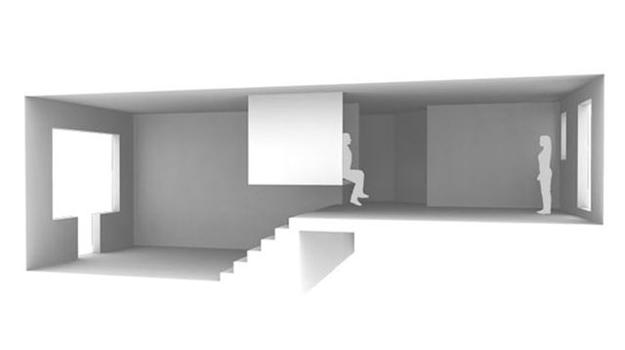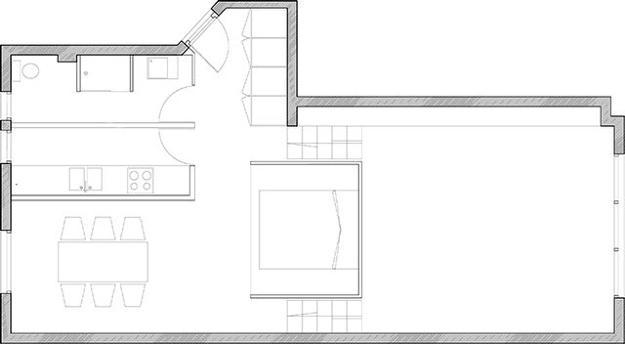 Small spaces that are functional and comfortable look stylish. Here are a few tips for decorating small apartments and homes and...