Russian Interior Design Style and Country Home Decorating Ideas

Interior Design Ideas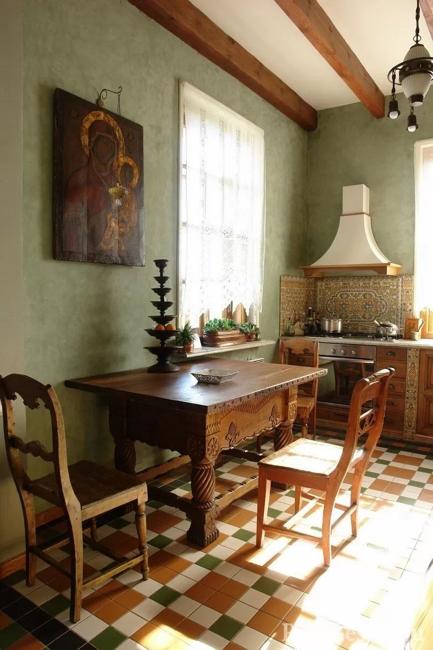 Wood furniture, dining area, country home decorating Russian style
vintage style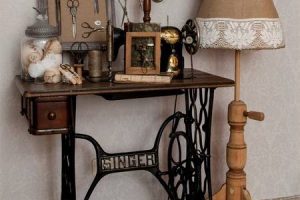 Russian style blends old national traditions and universally appealing, modern ideas in interior design. Although many interiors in Russia look like European and American rooms, there are distinct elements of Russian style, like natural wood, fabrics, and ethnic motifs. Influenced by French and English ideas, Russian interiors feature Nordic designs and Eastern accents also. Here are examples of true Russian style that revive traditional home decorating ideas.
Home interiors, either a noble boyar house or a simple peasant hut, are functional, warm, and practically simple. The center of a room is a large Russian stove. Wide wood benches attached to the walls, soft seats, shelves, open cupboards, storage chests in various sizes and designs, a long dining table, and a cooking table made of wood are the essential elements of Russian interior design.
Modern interior design styles creating the most spectacular rooms
Unconventional interior design, steampunk style
Italian interior design style, modern furniture, lighting ideas
Russian interior design style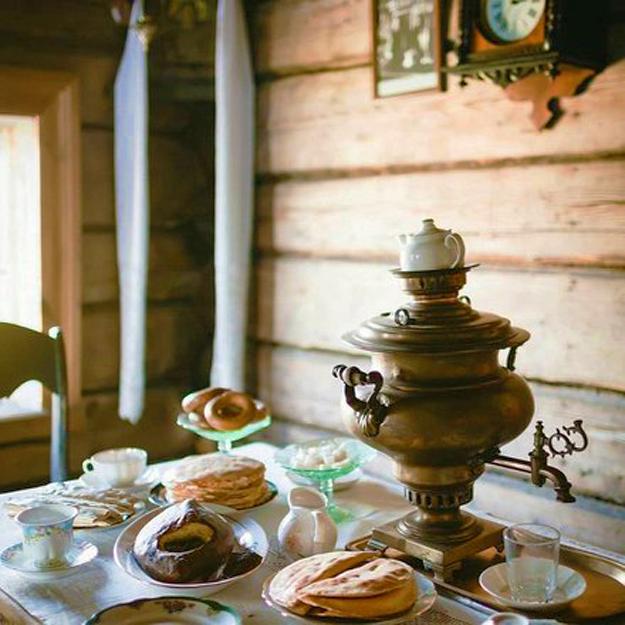 Materials
Lots of natural fabrics cover all home furnishings. Floor rugs, furniture covers, drapes, light cupboard curtains, bedspreads add warmth and coziness to Russian interiors decorated in the traditional style. Expensive fabrics, floor carpets, velvet drapes, and decorative pillows fill rooms in wealthy homes with chic and sophistication.
Modern interior design with reclaimed wood, country home decorating style
Moroccan style, home accessories, interior design materials
Rustic decor, reclaimed wood, country home design style
Furniture
Wood furniture painted in green and antique bronze features gilded carved details. Mahogany furniture pieces have similar decor. Natural wood furniture, painted white, has silk upholstery creating beautiful contrasts with other textiles, wall hangings, and draperies.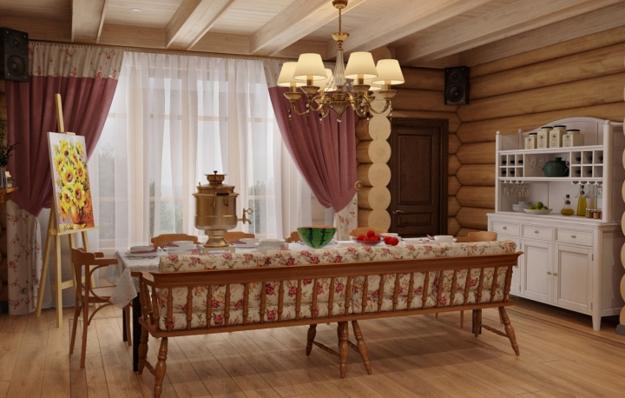 Russian home decorating ideas
Modern interior design in Russian style reflects the old traditions of using natural wood and fabrics. The eco-friendly and luxurious interior decorating ideas with raw materials make the Russian style naturally eco-friendly. The blend of rustic comfort of eco-friendly rooms and gorgeous views of picturesque landscapes create beautiful homes reflecting the beauty of the Russian countryside. Often urban interiors recreate an atmosphere of rural homes turning modern interiors into tranquil and comfortable homes where people feel relaxed and happy.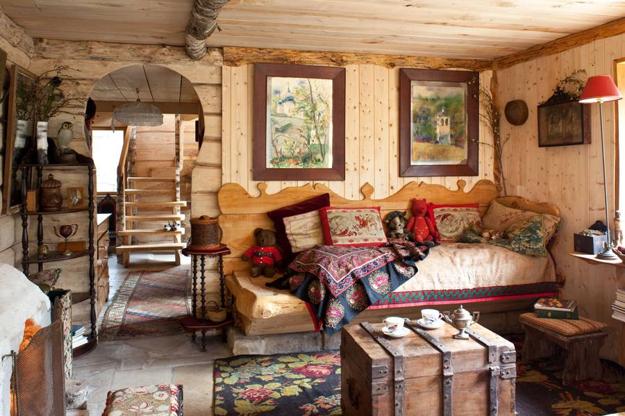 Decor accessories
Embroidered tablecloths, napkins, and window curtains give a charming touch to the traditional Russian interior design style. Sideboards with Gzhel ceramics bring bright white-blue color combinations and unique designs into cozy rooms. Logs give Russian architecture a distinct look, and artfully decorated Russian stoves create ideal places for relaxation.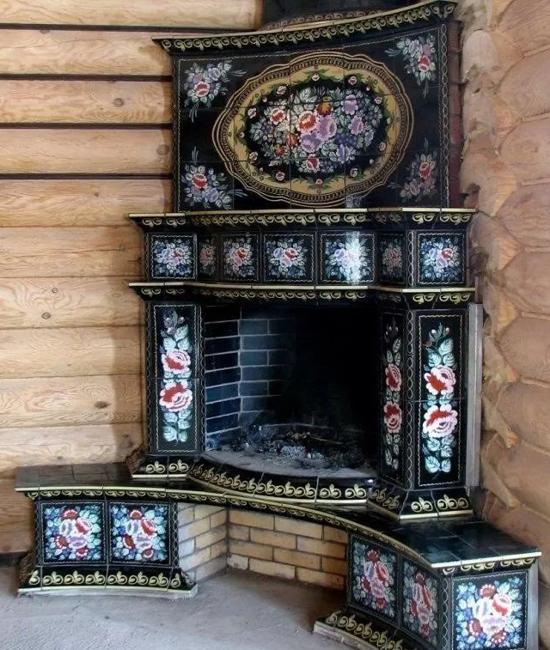 The functional and unpretentious Russian interior design style avoids unnecessary chic and welcomes comfortable simplicity in decoration. Skillfully-aged logs, bricks on the walls, wooden floors, white-washed Russian stoves with colorful decorations create peacefully connected to nature, cozy, reflecting old traditions, modern interiors.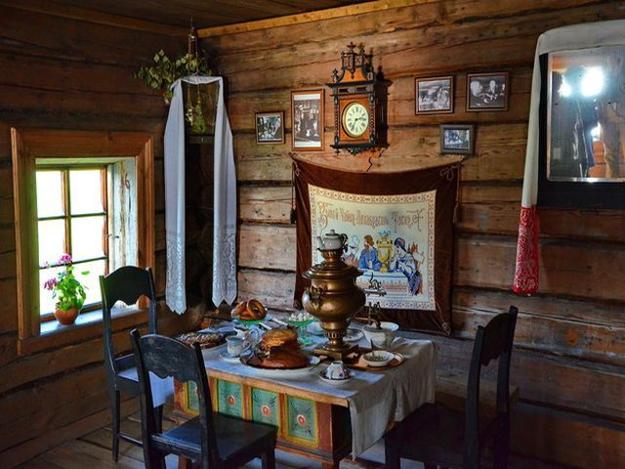 Country home decorating in Russian style
Vintage decor items are popular in country home decorating in Russia. Hand-sewn window curtains, vintage furniture, antique chests, and handmade decor accessories, including homemade blankets, embroidered pillowcases, knitted items, woven floor rugs, make perfect furnishings for Russian country homes.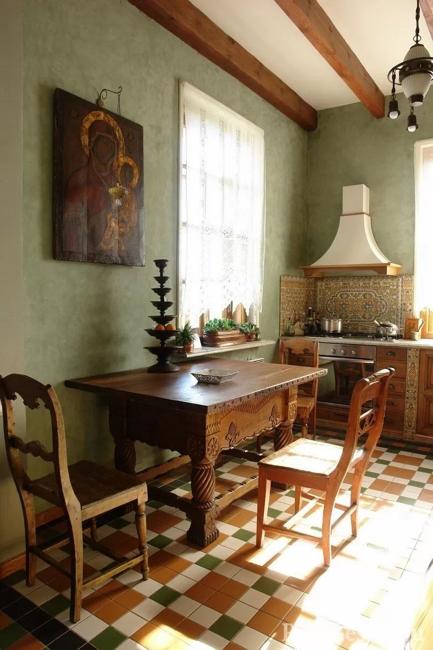 Lace and embroidery are traditional ways to decorate home furnishings. Towels, napkins with traditional embroidery designs, copper kitchenware, cast iron items beautifully decorate country home kitchens. Kuznetsov porcelain, Gzhel dishes, and painted trays with Zhostovo designs make unique decorations for dining rooms. Also, a pot-bellied samovar in the center of the table, flowers in clay pots, and old icons symbolize the Russian style in home decorating.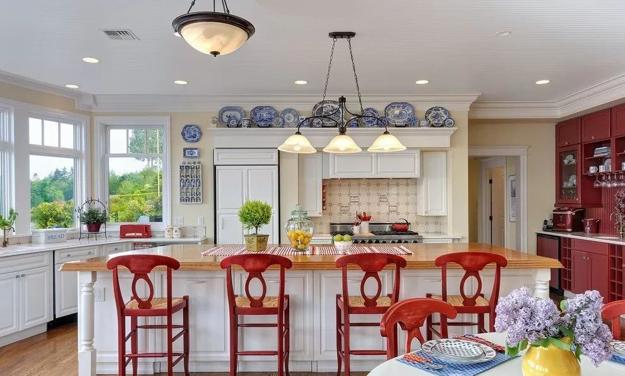 The Russin interior design style avoids chrome shiny metal items, plastic, or new-age glass. Instead, wicker or wood furniture, ceramics, rustic textures, and functionality define the Russian style. Large dining tables and massive beds are all about ultimate comfort.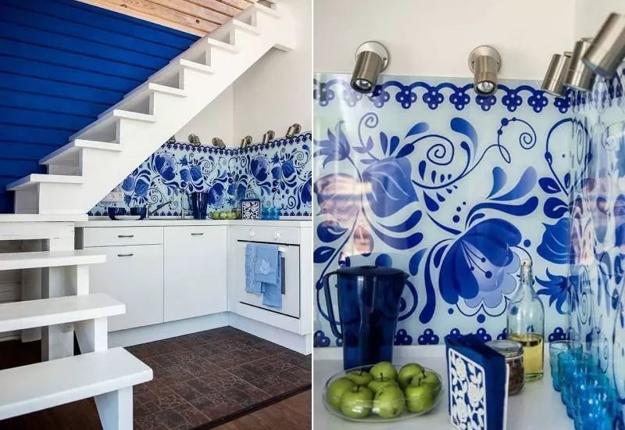 Family traditions, unlimited resources of building materials, the unspeakable natural beauty of the land, and fantastic craftsmanship skills have formed the Russian style for more than a thousand years. Today the Russian style reflects the values and history of this country. Large, solid, and beautiful furnishings make Russian homes comfortable and welcome all friends and relatives who meet with families on weekends.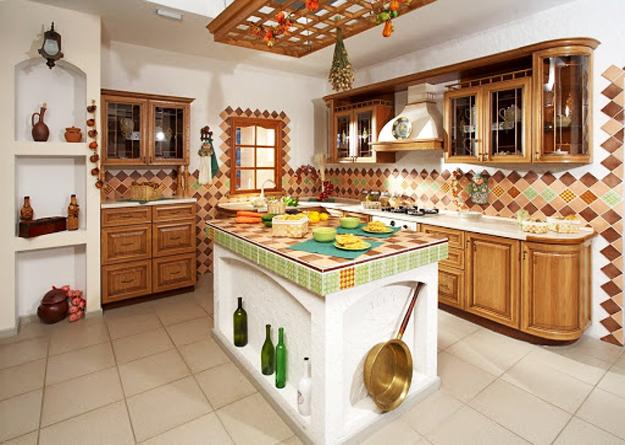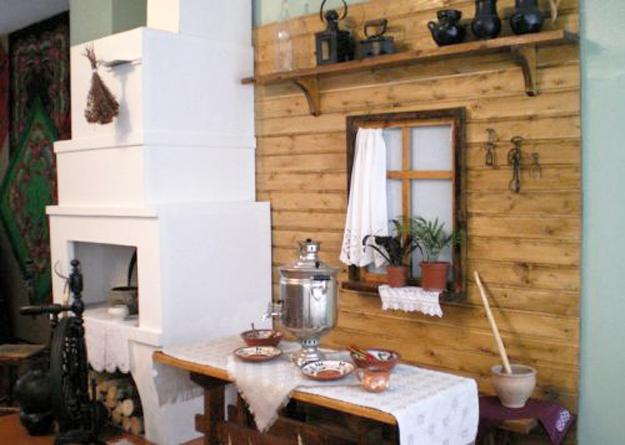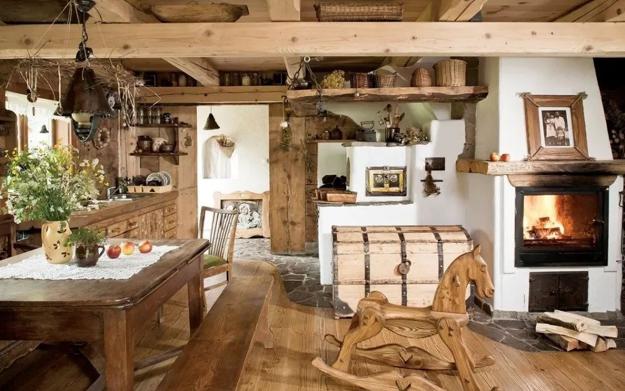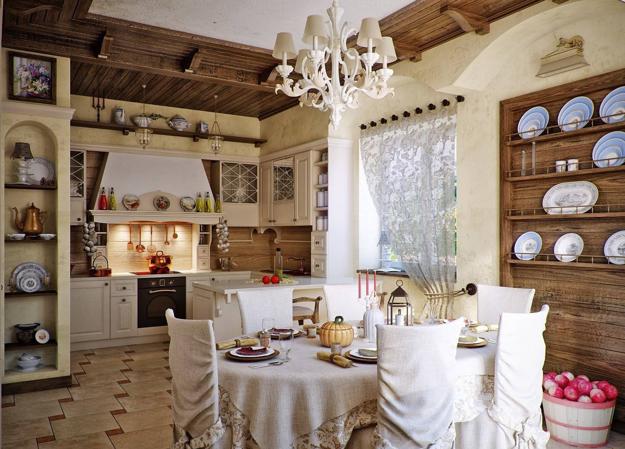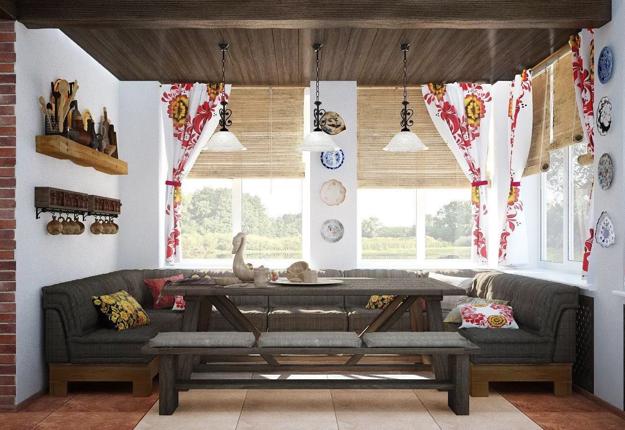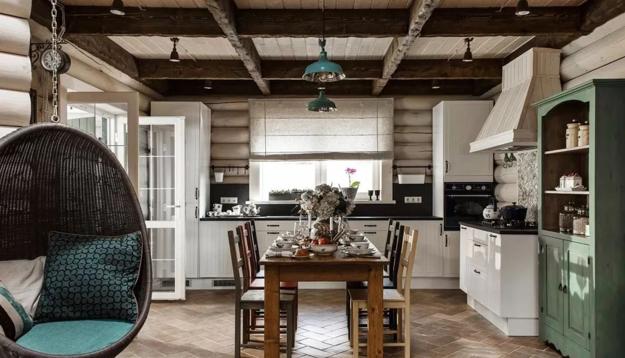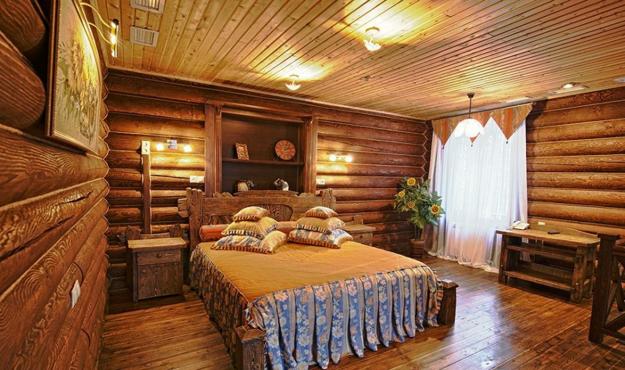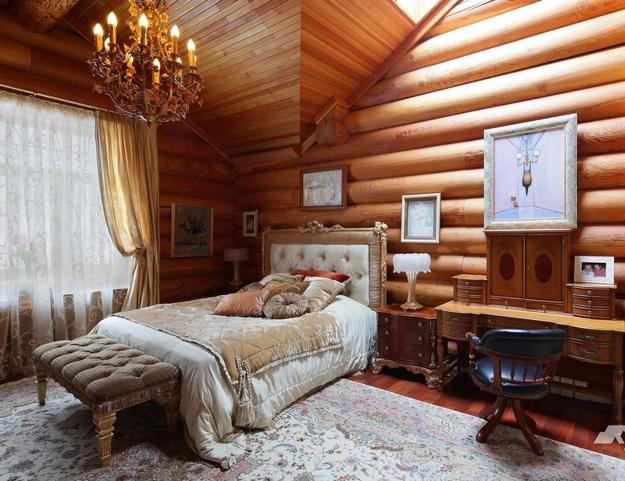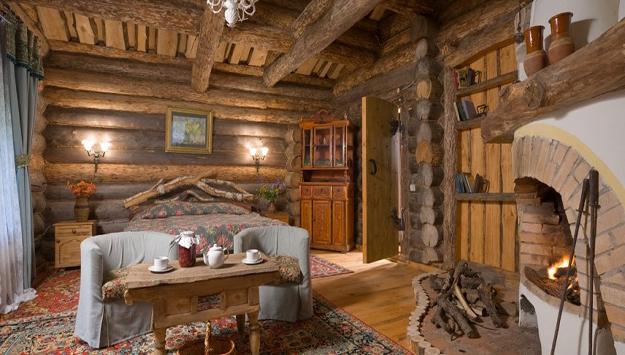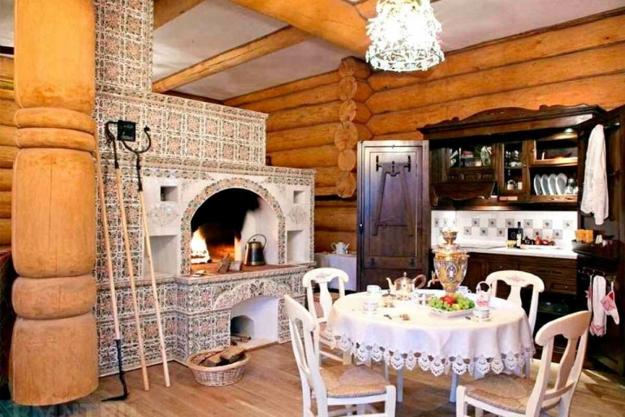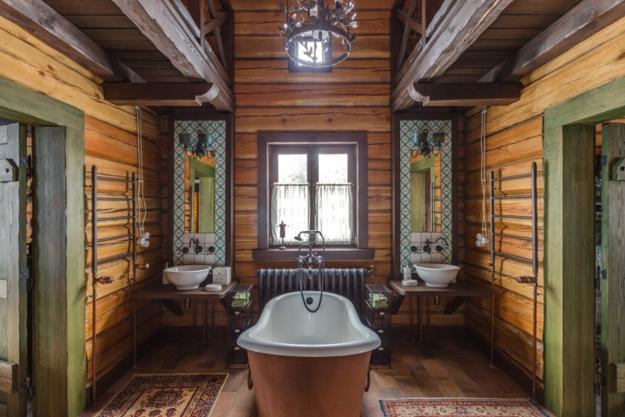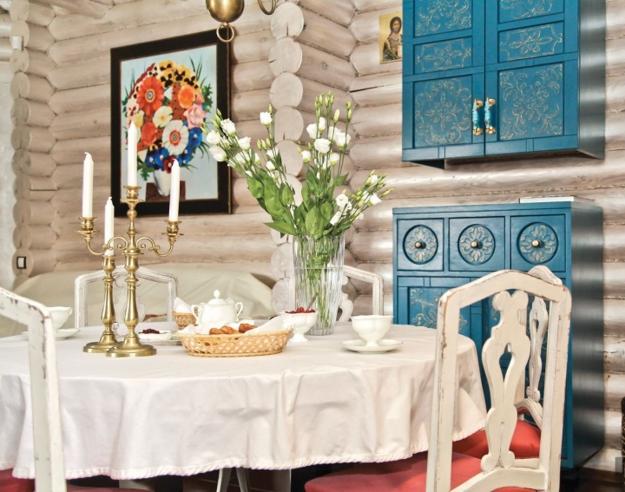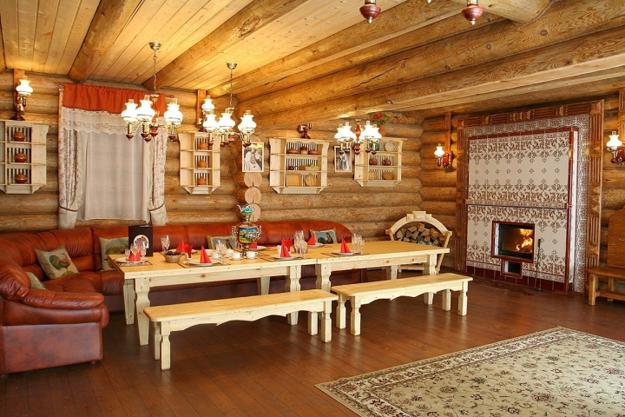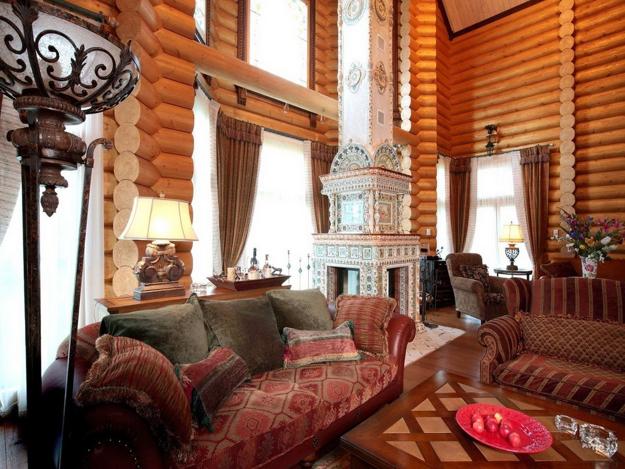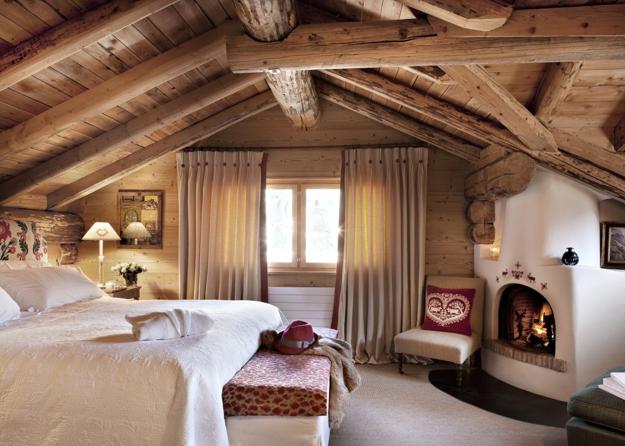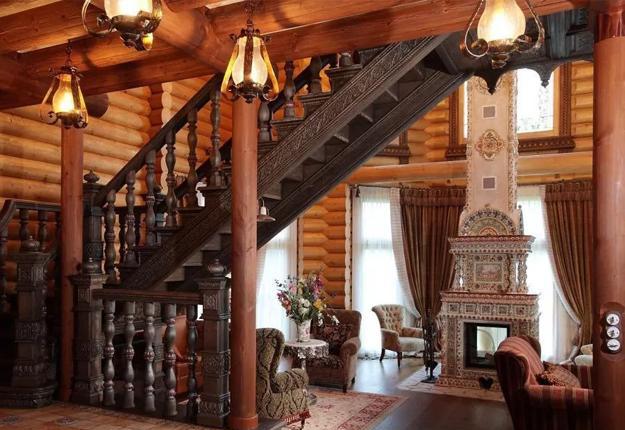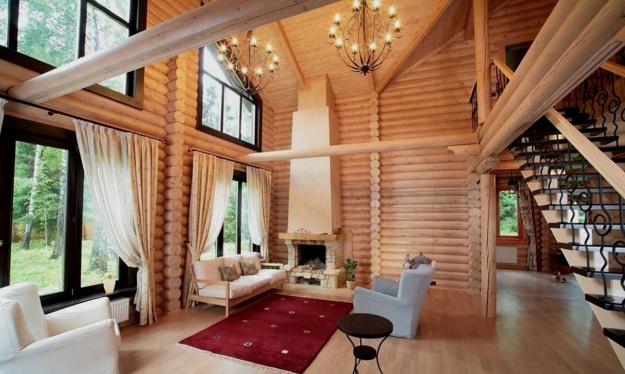 More from modern interiors

Bright home interiors and amazing views of the ocean make this beach house a dream place. Large windows, light, neutral room...
and enjoy free articles sent to your inbox