Rooftop Terrace with Glass Pool, Modern House Design Offering Panoramic Views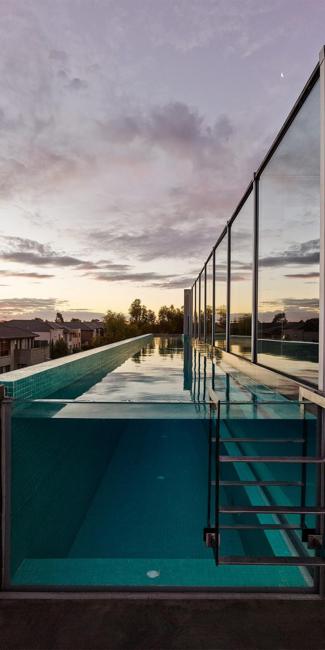 Glass pool design
Skyline Drive House is the design by FGR Architects. The contemporary home reflects the latest trends in residential architecture. Glass pool design on the roof terrace give unique character to the architectural interiors with glass walls. The open space is a mix of concrete and glass, and only elegant home furnishings soften the contemporary home interiors while adding comfort to glass-concrete rooms.
The panoramic views add a chic vibe to the house located in a suburb of Maribyrnong, close to inner Melbourne. The Skyline Drive House design is a creative blend of functionality and elegance that reflects the latest trends in architecture and decorating. Contemporary materials, – concrete and glass, represent the beauty and quality of modern buildings.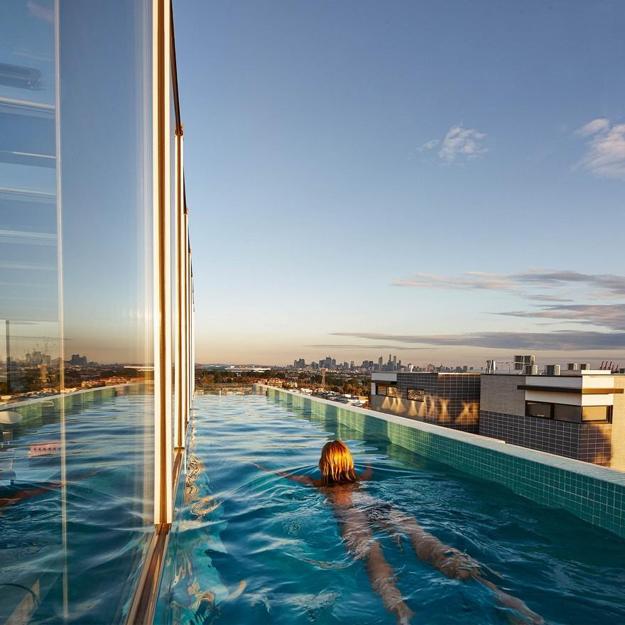 The glass pool is a spectacular water feature which adds a chic vibe to the rooftop terrace and home interiors. The three-floor house with the rooftop pool is an unusual and impressive architectural design. The home features a retractable glass roof above the living room, kitchen, and bedroom. The fantastic combination of the glass swimming pool, glass walls, and retractable roof give a futuristic vibe to the modern house design.
Breathtaking rooftop bar design
Striking house design with a rooftop swimming pool
Green roof design with rooftop gardens
Contemporary design concept, a home with a huge rooftop pool
Rooftop gardens with a pond romanticize the house design
Unique house design idea, a free-shape swimming pool on the roof
The panoramic views through glass walls are breathtaking. The blend of glass and concrete, advanced building solutions, contemporary interior design, which invites plenty of light inside, create the beautiful, stylish, and comfortable dwelling for the luxury lifestyle.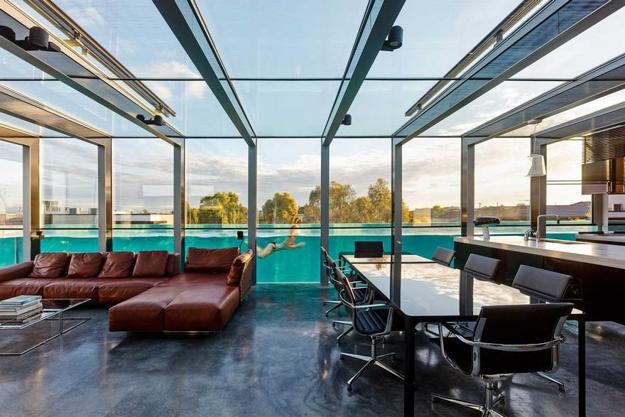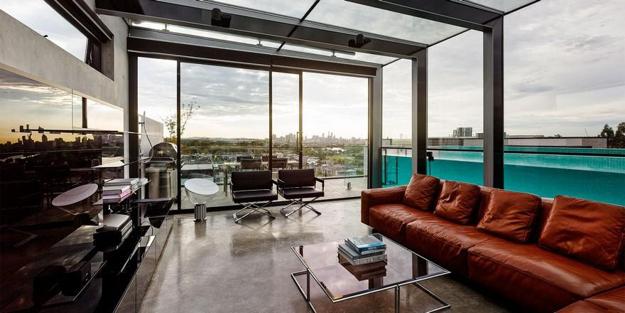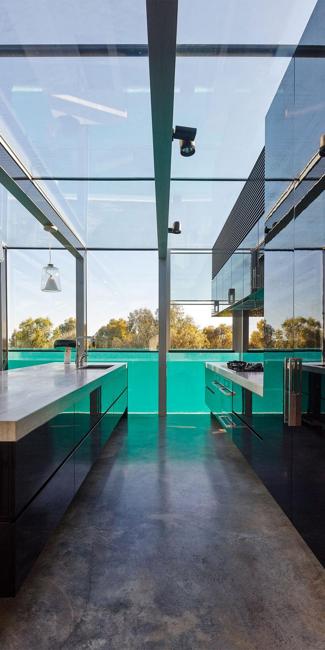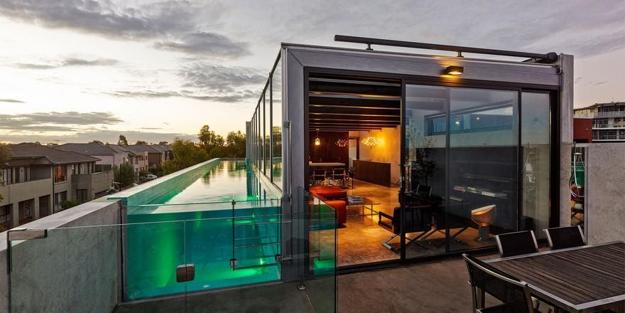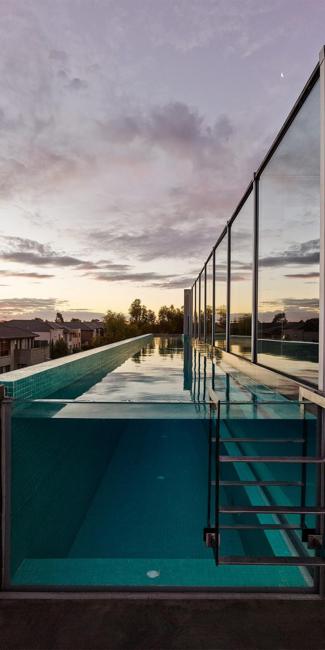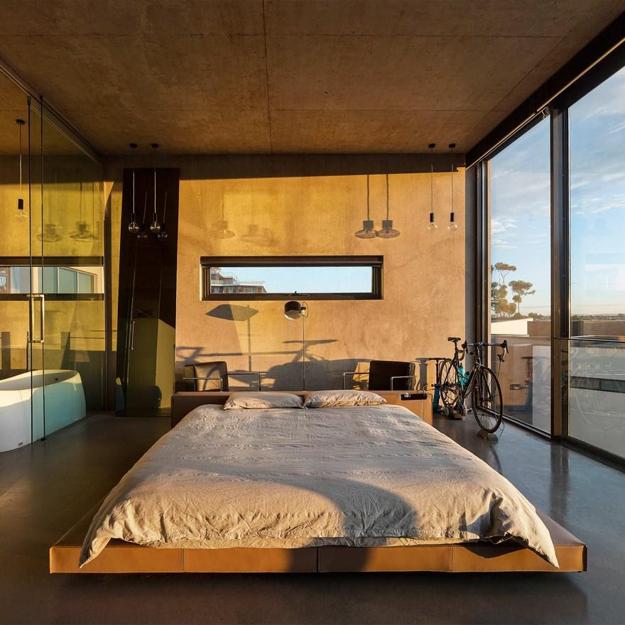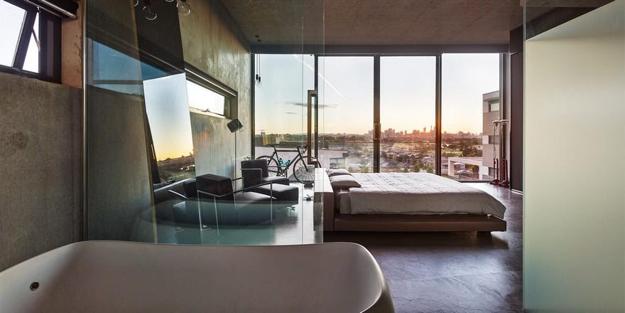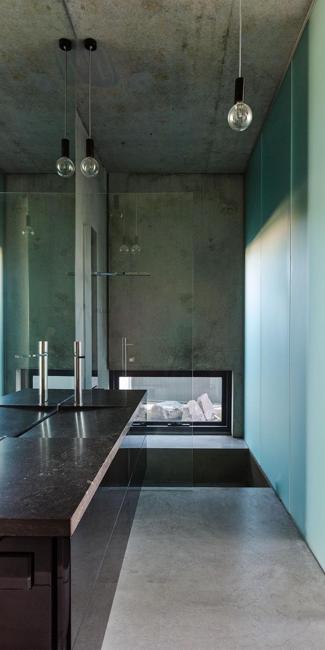 Modern house design in Japanese style celebrates the functionality and elegance of minimalism. Airy, bright rooms look inviting and comfortable. Natural...