Unique Rectangular House Design Concept with Free Shaped Rooftop Pools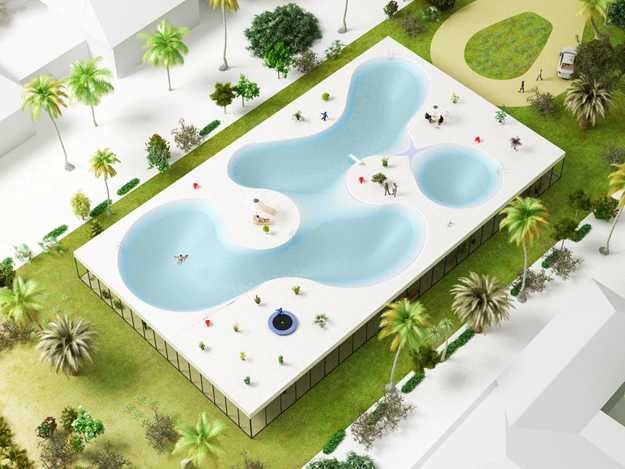 Contemporary house design concept with free-shaped rooftop pools
Simple and elegant house design is shaped like a rectangle, balancing positive and negative spaces for creating striking, extravagant and unique home interiors under rooftop pools. The Pool House design concept is developed by Dutch architects for a successful Canadian entrepreneur who appreciates unusual and impressive contemporary homes.
The rooftop terrace provides a gorgeous panoramic view and lots of space for enjoyable water activities. The rooftop pool consists of four free-shaped ponds surrounded by five seating areas. The soft curvy shapes of rooftop pools and their changing depths help design an amazing ceiling for home interiors.
Small spaces under the rooftop pool define architectural interiors, creating floating open living spaces with glass walls that allow to enjoy green landscaping. All rooms with glass walls provide great veiws of tropical trees, green grass lawns and flower beds.
Unique house roof design with free-shaped swimming pools and sitting areas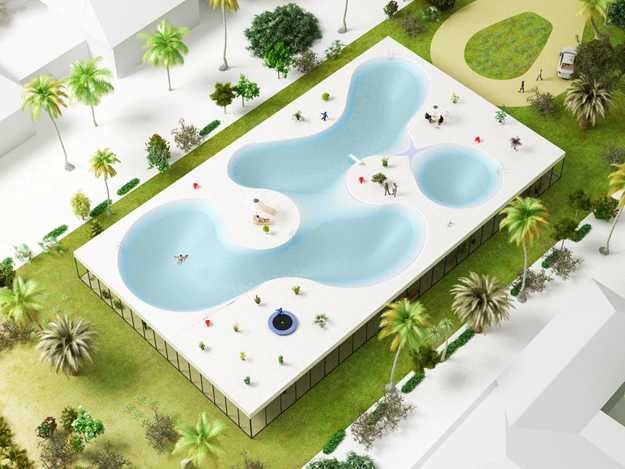 Cave like home interiors create a comfortable feel, and look dramatic, adventurous and extravagant, offering interesting architectural interiors that blend with outdoor living spaces.
Two other rooftop pool house design concepts developed by NL Architects
Spectacular rooftop pool house design with glass walls
Stunning contemporary house design concept with a huge rooftop swimming pool
Photographs © NL architects, www.nlarchitects.nl/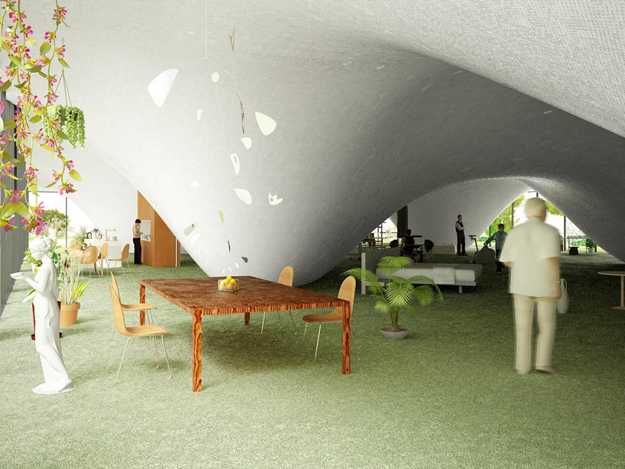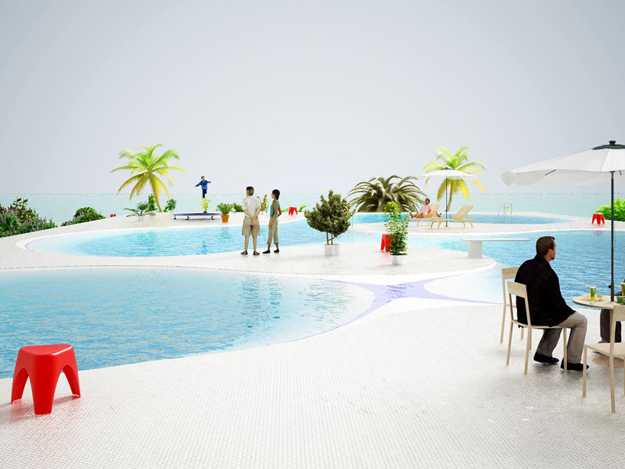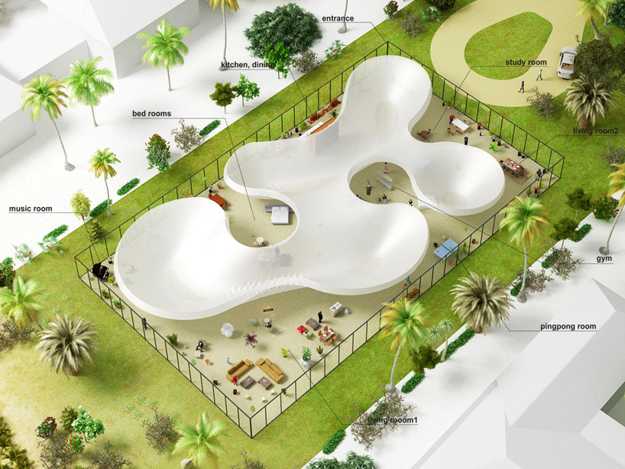 Modern house design in Japanese style celebrates the functionality and elegance of minimalism. Airy, bright rooms look inviting and comfortable. Natural...