Stunning Contemporary House Design Concept with Huge Rooftop Swimming Pool

Outdoor Living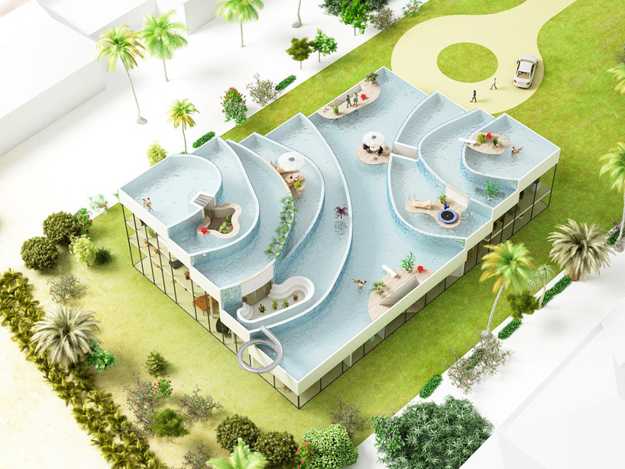 CHRISTMAS TREE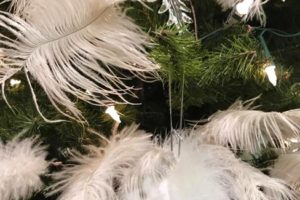 A contemporary house design with a large roof top pool that is cascading down and creating four water drops, islands and waterfalls looks stunning, unusual and spectacular. A rooftop swimming pool is a relaxing feature that provide fitness and play areas, beautified by gorgeous views.
People can swim or sunbathe, sipping  cold drinks on few big islands with umbrellas and pool chairs, listen music, enjoying a fantastic view or play with kids in specially designed pool areas. Large rooftop swimming pool offers lavish design, creating an aqua park like setting and luxurious atmosphere. Perfect for everyday exercises or special events, the large rooftop swimming pool is perfect for accommodating all people living in the house and their guests.
The innovative swimming pool adds fun to lifestyle and creates unique experiences. The building with large and interesting rooftop swimming pool is a great ideas for apartments and hotels, blending exclusiveness with play and offering wonderful leisure time for adults and kids.
Contemporary home Sawa with a large rooftop pool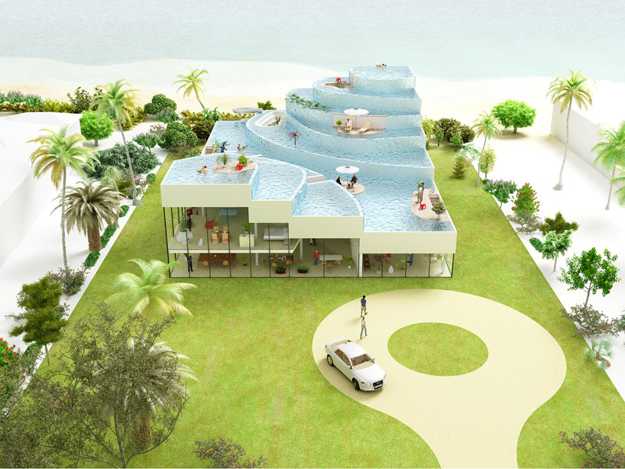 This amazing rooftop swimming pool is designed by Dutch firm NL architects, www.nlarchitects.nl/ as one of three alternative proposals for creating an unusual house design with a pool on its roof.
The pool is certainly the heart of the house design, making the stunning proposal very hard to reject or criticize. This amazing recreational water feature create unusual house design that makes a contemporary statement.
Backyard swimming pools and small ponds, beautiful backyard ideas
Unique apartment building with private pools on balconies
Rooftop garden and small pond romanticize house design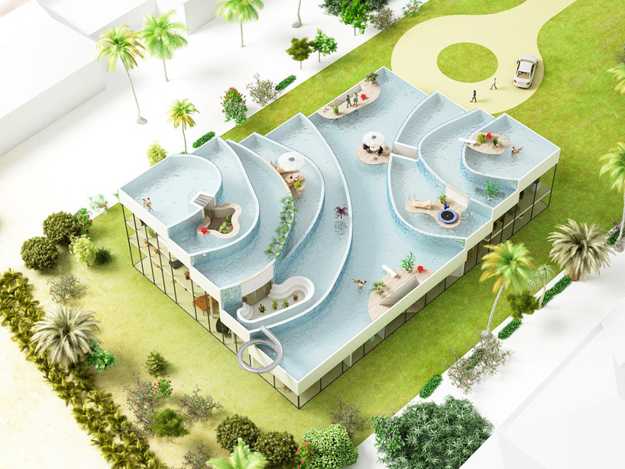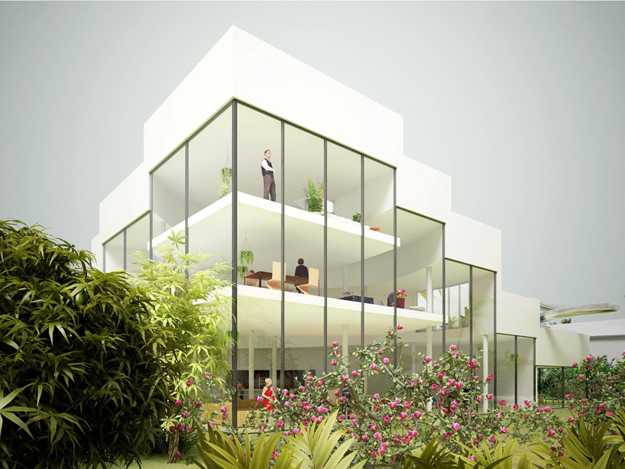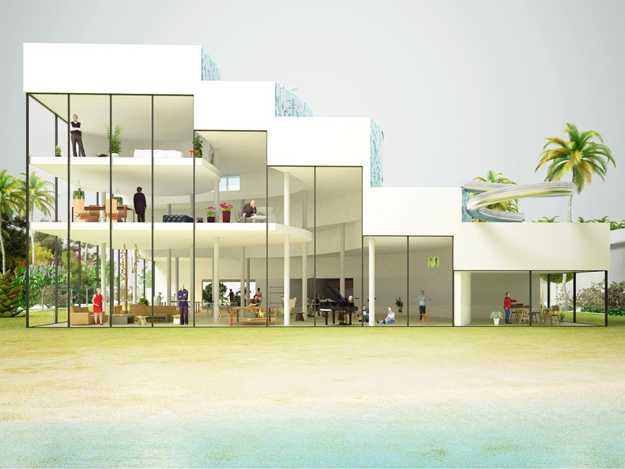 Modern house design in Japanese style celebrates the functionality and elegance of minimalism. Airy, bright rooms look inviting and comfortable. Natural...