Spectacular Rooftop Pool House Design with Glass Walls by NL Architects

Interior Design Ideas

Outdoor Living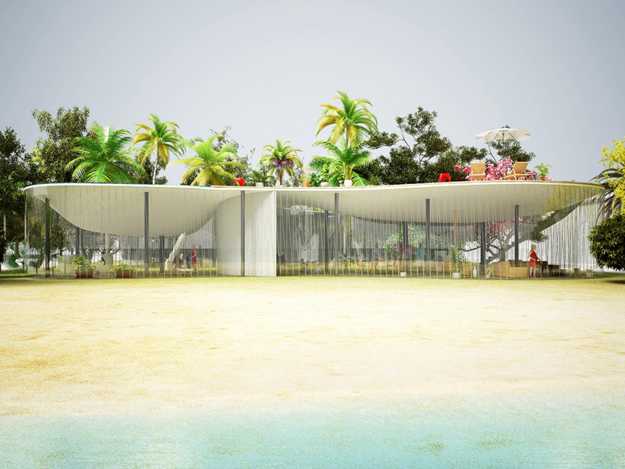 VALENTINES DAY IDEAS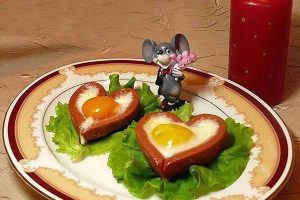 Drop Blob is a creative and whimsical house design proposal with a swimming pool on its roof top. The unusual pool house design concept is developed by NL Architects, a Dutch architectural design studio, for a client living in Florida.
The house design is supposed to be unique and surprising, reflecting the achievements and success that the client enjoys. Looking for a luxury beach front home which has a modern take on contemporary design, the client requested a creative, advanced and impressive modern house design.
The architects developed three house design proposals for a stunning contemporary home with a rooftop pool. Beautiful and innovative house design looks spectacular and inviting, blending contemporary design ideas with luxury and playful look.
Stunning contemporary house design concept with a huge rooftop swimming pool
Unusual contemporary house design with glass walls and a rooftop pool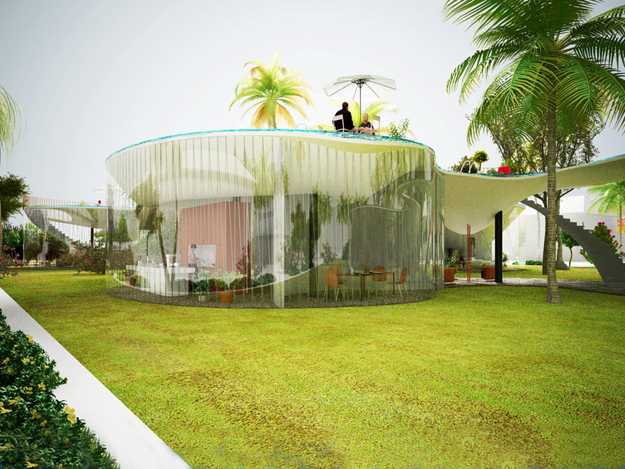 This exceptional house is located on the sandy coast in Florida, showing the amazing reinvention of a traditional swimming pool and providing all benefits of a luxurious beach front property. All rooms with transparent walls are surrounded by lush vegetation and offers tranquil home interiors with pleasant views under tropical tree canopies.
A snake shaped water feature includes few swimming pools and is stretched along the property above the living areas with glass walls, creating chic exterior house design in contemporary style. The glass wall design is another great architectural feature that turn home interiors into pleasant, spectacular and exclusive living spaces.
images © NL architects, www.nlarchitects.nl/
Indoor swimming pools and pools enclosures add luxury to modern house designs
Telescopic glass enclosures with sliding segments promising enjoyable swim rain or shine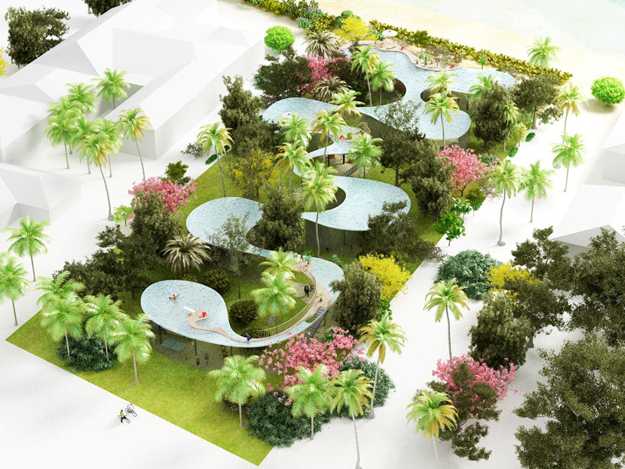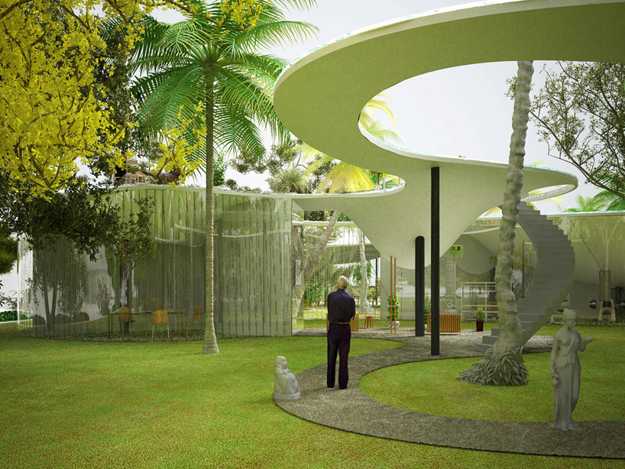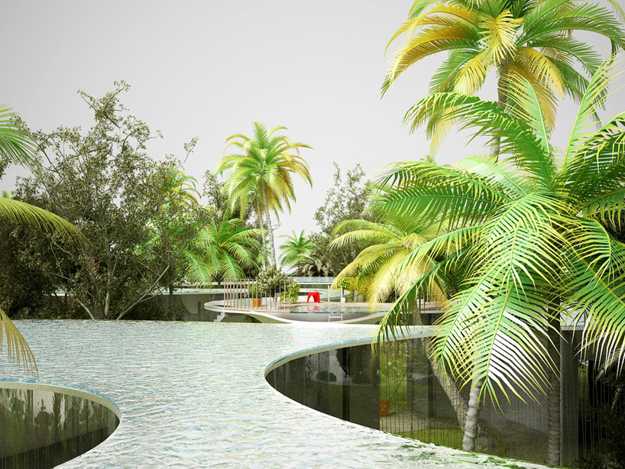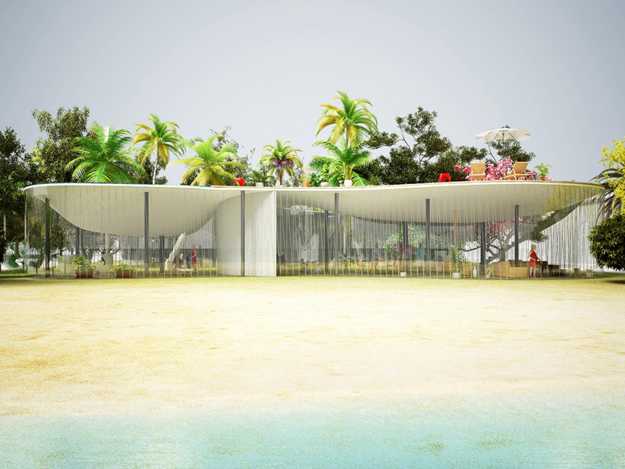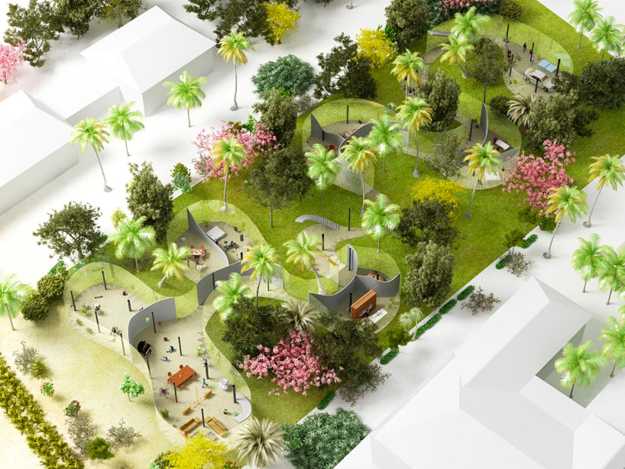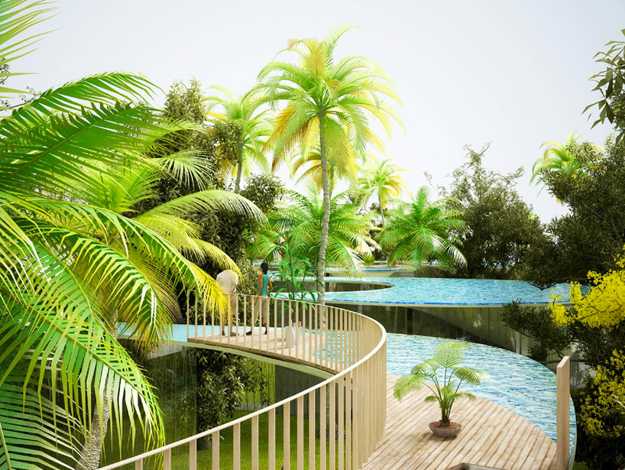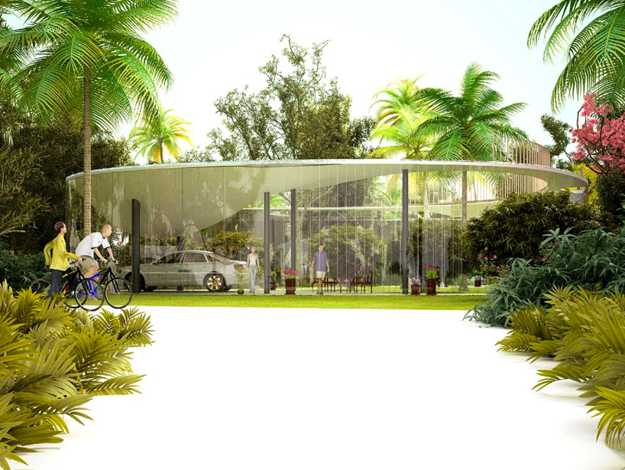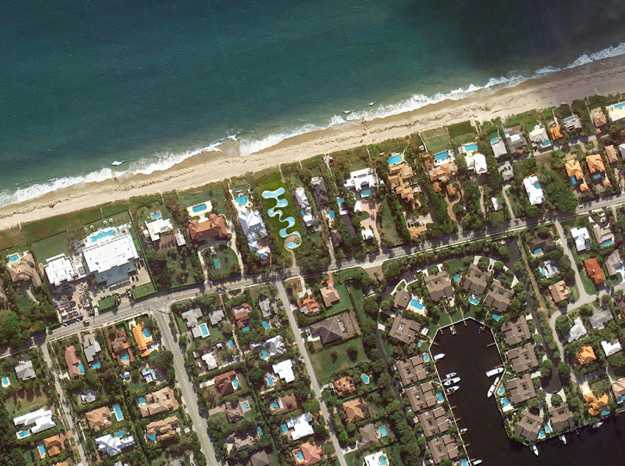 From traditional ceramic tile designs to trendy wood-like, shiny metal, and mesmerizing glass, there is seemingly unlimited ways to brighten up...