Relaxing Interior Design Ideas Bringing Hammocks into Modern Rooms

Decorating Ideas

Furniture Accessories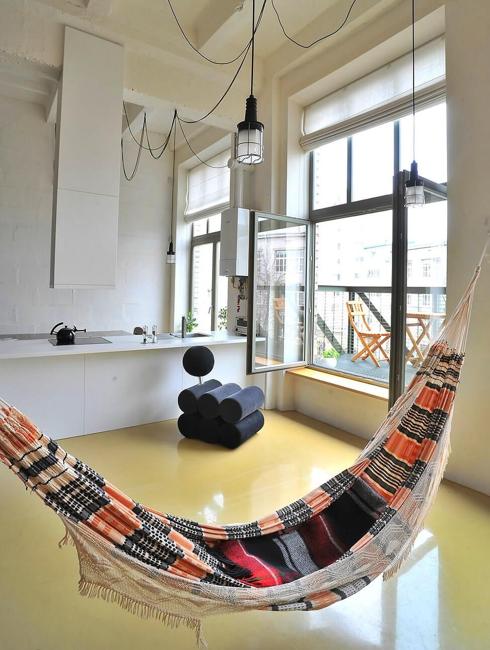 Contemporary room with a hammock and chair
DECORATING SMALL APARTMENTS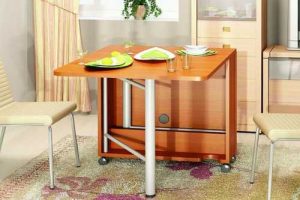 Hammocks are unique furniture items bringing a relaxing feel to modern interiors. A hanging bed is a great interior design idea for contemporary and traditional living spaces. It creates a soothing atmosphere and adds style to the fashionable interior design. A change to rock a hammock gives an opportunity to relax and feel like on holiday. The hanging beds are attractive additions to modern rooms.
Hanging a hammock indoors is a stylish interior design idea, perfect for bedrooms, sunrooms, family rooms, and kids rooms. A hammock bed or a hanging chair makes the modern interior design look welcoming and relaxing. Check out the beautiful design ideas for transforming rooms with a hammock.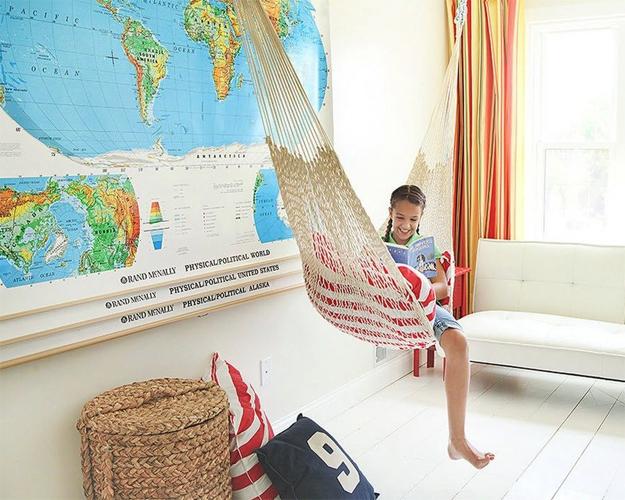 Decorated in a boho or rustic style hammocks can add a coastal cottage decor accent to modern interior design. Hammock cushions can beautify the interior design with stylish tropical prints. Classic decor is excellent for traditional interiors and rooms in vintage style. If you have space or an empty corner, a hammock will turn a room into a retreat.
Hammock ideas to add fun to outdoor living spaces
Cat hammocks, DIY furniture design ideas
Creative room decorating with hanging beds
A hammock helps soften and relax formal interior design ideas also. Hanging a bed in a living room designed in the minimalist style creates the contrast and adds a playful vibe to the modern interior. Hammocks are unusual design ideas, but stylish, comfortable, and appealing.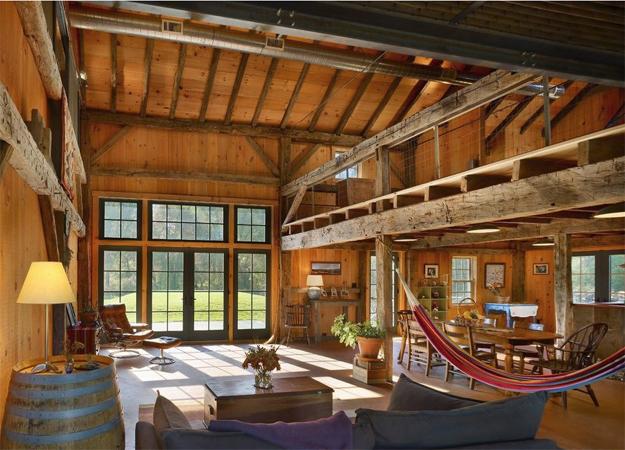 A hammock chair is another modern idea which has a universal appeal. Perfect for indoors and outdoors hanging chairs can spruce up your living spaces. A couple of hammock chairs in your kid's room create a fabulous design offering cozy and playful areas for children to dream, read, and relax.
Colorful hammock beds for outdoors and interior decorating
Swings and hanging chairs adding fun to modern interior designs
A hammock by the window adds a stylish reading nook to your room design. A hanging bed or a chair does not take floor space but create an additional seat while improving the functionality of the modern interior design.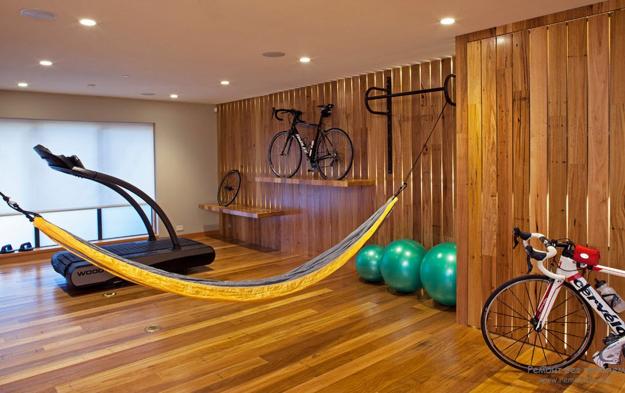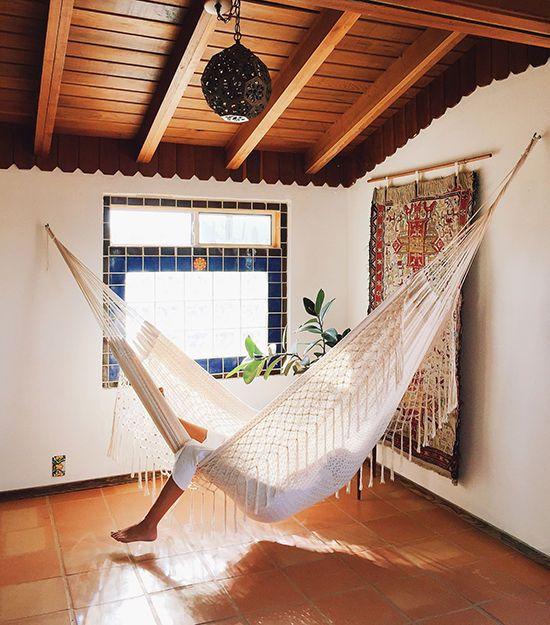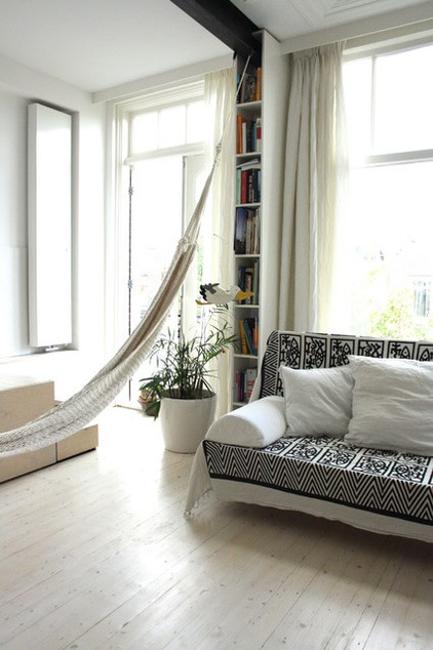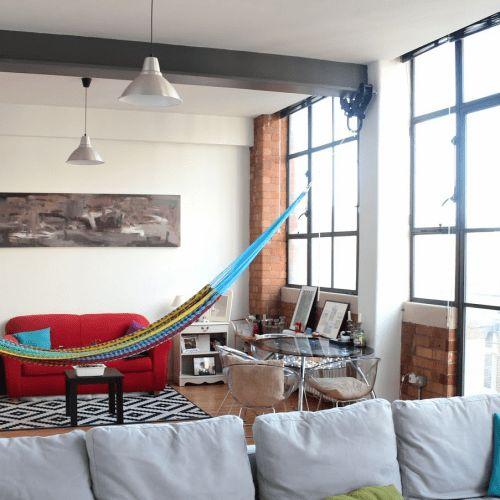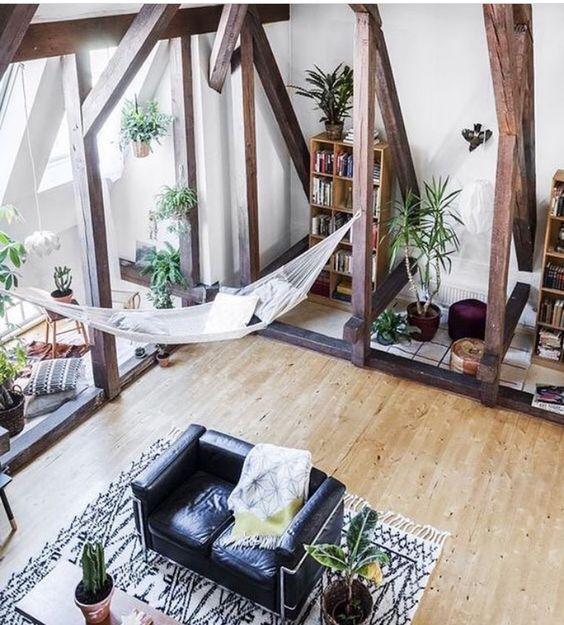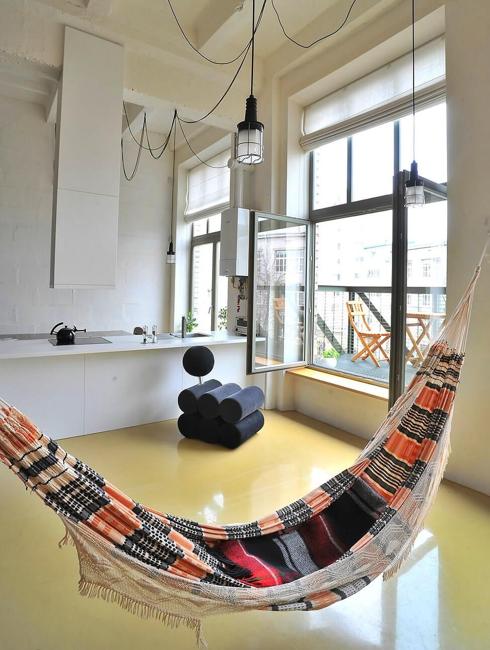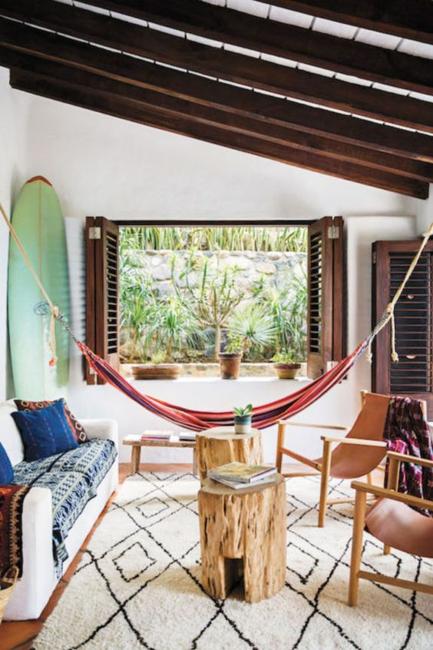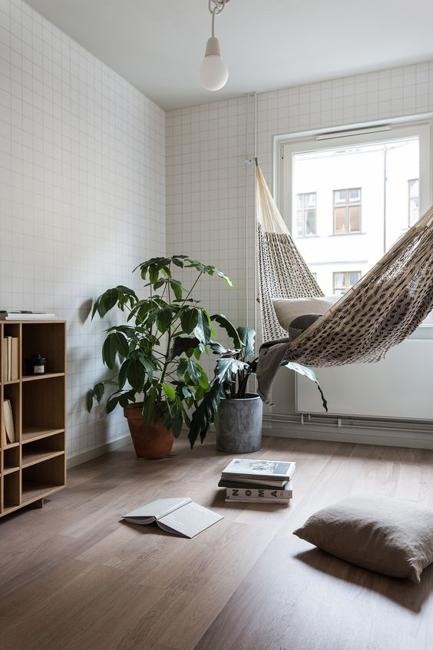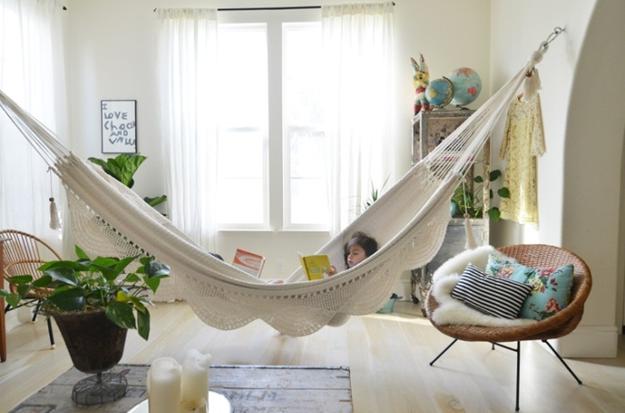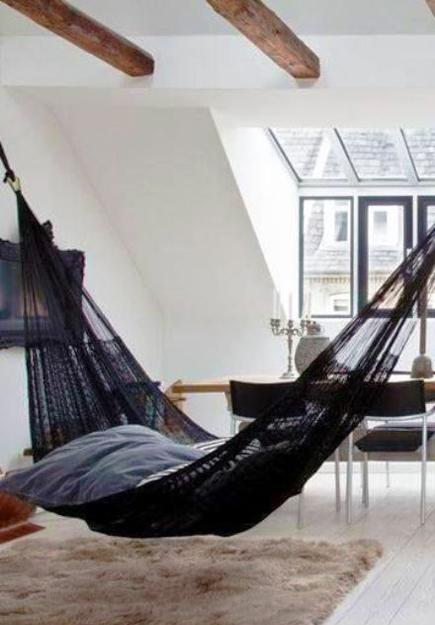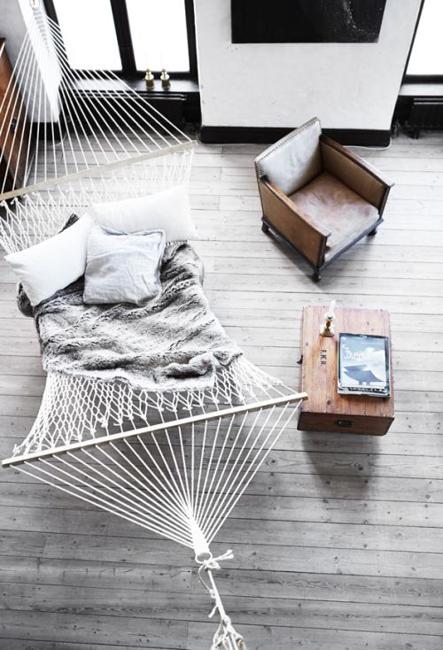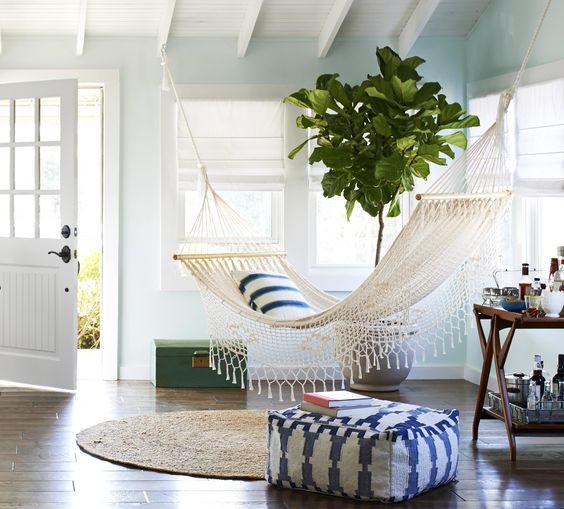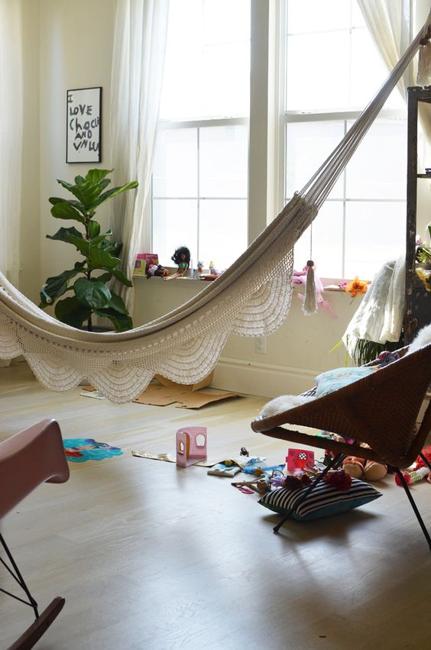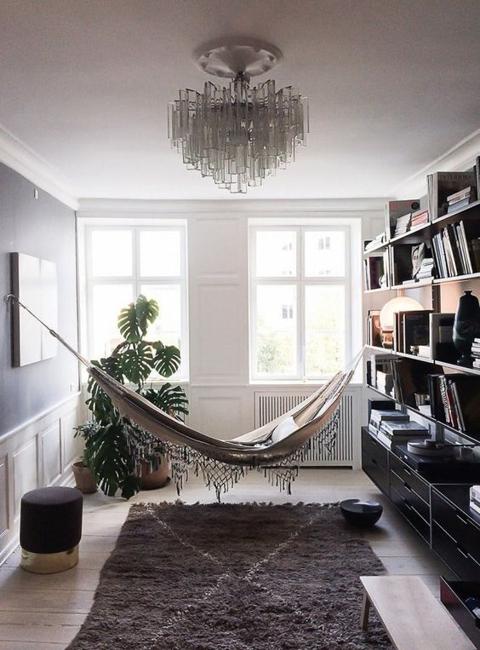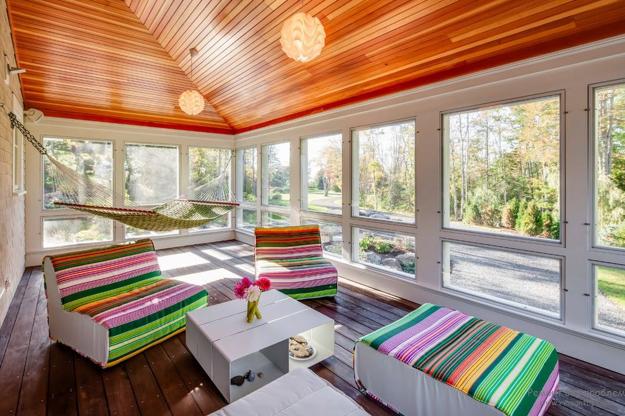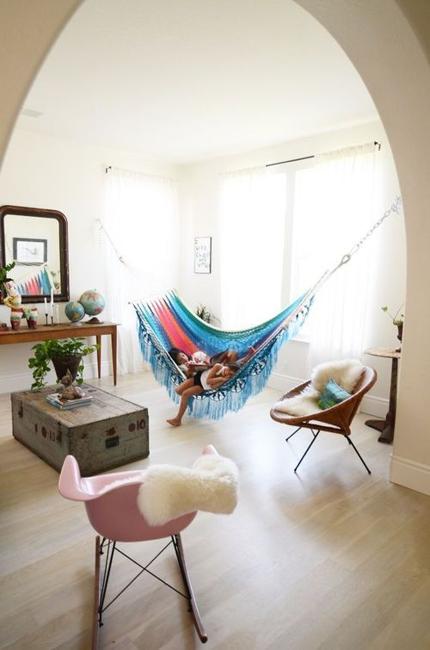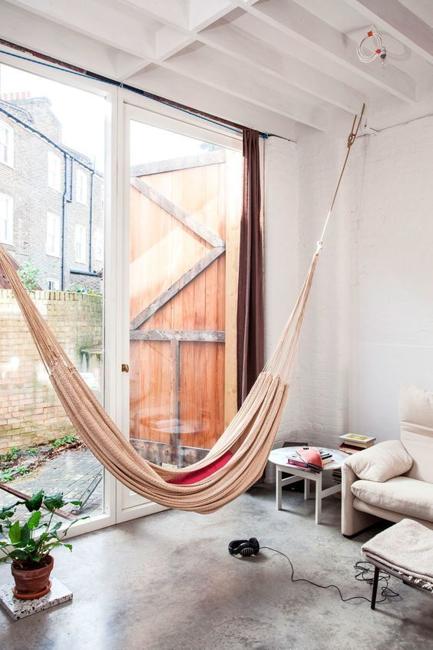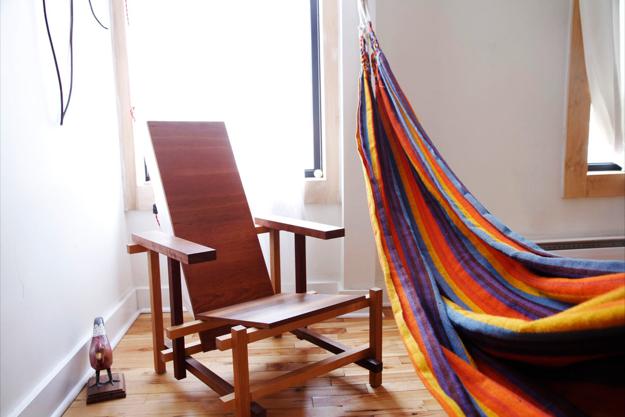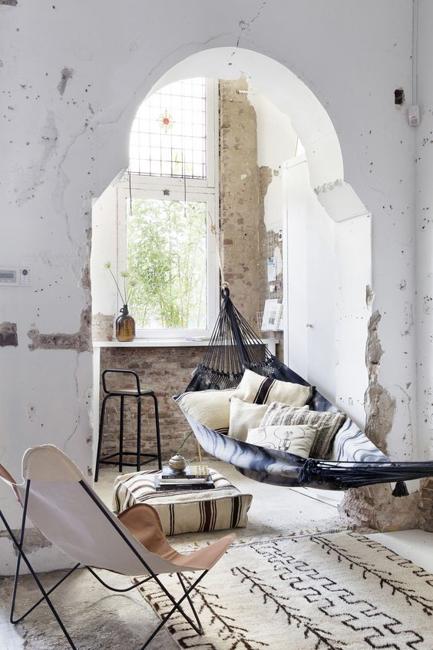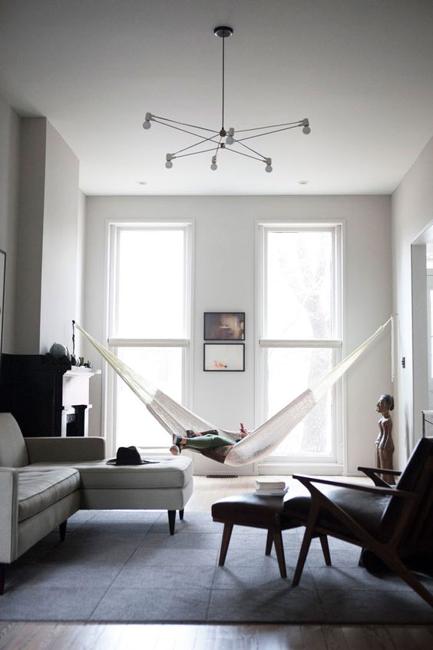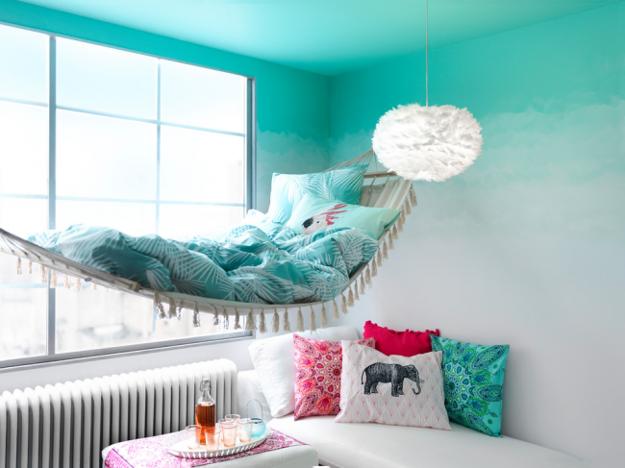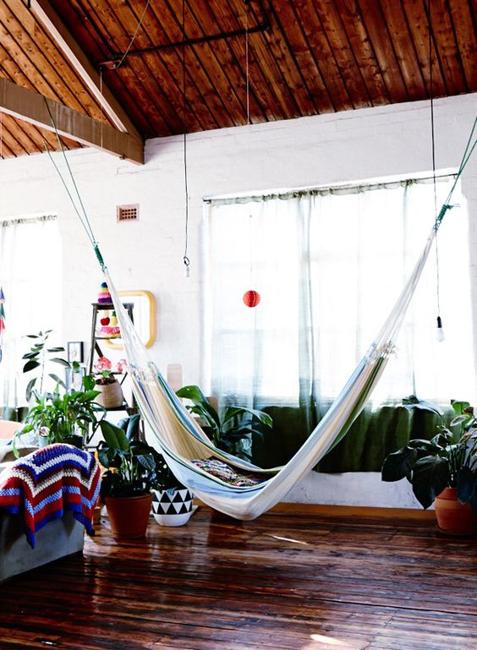 More from unique furniture

Recycling is a creative, Green, modern way to create something new, exciting, original, stylish for your home interiors. Do-It-Yourself projects are...