Hushamok, Baby Hammock Bed, Nursery Decor Ideas

Furniture Accessories

Kids Rooms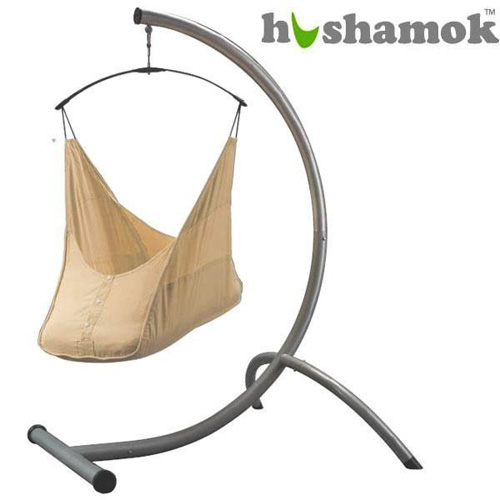 children bedroom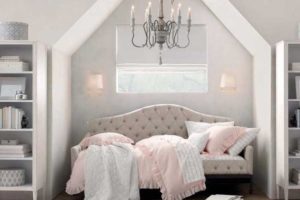 Hushamok is a baby hammock with a stand that is designed to provide good sleep and rest. Baby hammocks are comfortable and relaxing, helping babies quickly fall asleep and making their parents happy and rested also. The name Hushamok means quiet and peaceful time in a hammock. Hushmoak isone of convenient nursery decor ideas. The baby hammock bed helps design attractive nursery decor and comfortable nursery ideas for good night rest and quiet times.
The baby hammock design ideas are inspired by the image of traditional cradles in which infants slept for centuries. Hushmock hammock bed design is about comfort, safety, natural materials, stable frame, right size and ergonomic shape. Made of natural fabric hammock bed provides a comfortable contemporary cradle design for babies, making nursery decor ideas more interesting, playful and relaxing.  Happy babies means rested parents, the baby hammock designers say.
Babies love hammocks. There is something soothing and relaxing in hammocks. A baby hammock bed is perfect for day and night time sleeping. Portable hammock frames allow to use a hammock day in the garden and as indoor hammock that add fun to modern nursery decor ideas.
Babies are usually fall asleep in hammocks within ten minutes of being put down. The studies confirm that made of wood, metal and natural fabric baby hammock bed helps improve kids psychological and phisycal development through pleasant physical contact, cozy enclosure and rhythmic movement, that add peaceful details to nursery decor ideas.
Baby hammock bed with a stand
Hushamok is a contemporary baby hammock bed that is safe, convenient and pleasant. Soft fabric and springing motions promote sound sleep through comfortable baby hammock design that creates contemporary nursery decor with traditional charm. A baby hammock with deep enclosure and right size of a hammock bed is a cradle, designed in contemporary style, that brings additional comfort into baby room design.
Convenient, functional, comfortable and safe nursery decor is an important part of designing a baby room. Hushamok baby hammocks vary in sizes, shapes and colors to make your nursery decor attractive and pleasant for your child or twins.
The baby hammock frame is designed for 9-10 kg (up to 22 lbs) weight. The metal or wooden hammock frame, colorful or solid color fabric for a hammock bed and ergonomic contemporary design ideas make unique baby hammocks very comfortable for one baby and twins, adding more comfort and fun to baby room decorating ideas.
Baby room ideas
Baby room ideas, 7 decorating mistakes to avoid
Functional nursery decor, open corner, simple baby room ideas
Black and gray decor ideas, baby room designs

Here are great ideas for kids toys storage and wall decoration with small cars that everyone would love. DIY organizers, like...
and enjoy free articles sent to your inbox