Functional Nursery Decor, Open Corner, Simple Baby Room Ideas

Furniture Accessories

Kids Rooms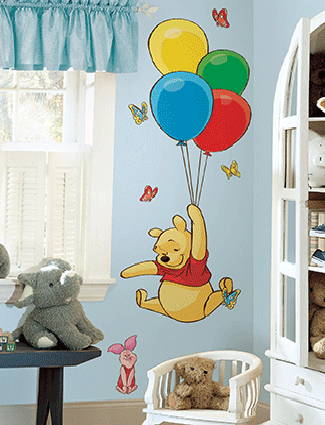 Colorful baby decor, nursery decorating ideas, toys decorating theme and baby room ideas
children bedroom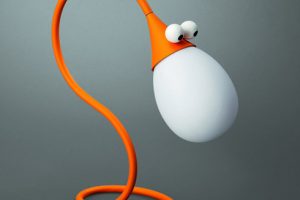 Functional nursery decor is safe, comfortable for toddlers and mothers, pleasant and relaxing. Attractive and simple baby room ideas include light, bright and interesting wall decorations, soft toys and small furniture for kids that will grow and change with children. Inviting interesting kids rugs, large floor cushions and cozy room decor accessories, that create a special world for a toddler, are important elements of beautiful room design for young kids.
A toddler bed is one of the most important nursery decor items. Its baseboard must be rigid. For a proper development of a child's spine and bones, a toddler needs to sleep on a flat surface that does not bend. Toddler beds sides should be high enough for safety, but allow good observation of the room. Well designed toddler beds sides help a child to stand up, comfortably holding onto it.
A rocking chair beside a toddler bed and functional nursery organizers are very convenient furniture pieces for mothers and young children. Also effective kids room storage for toys is a part of attractive and practical nursery decor. Modern storage solutions and eye-catching shapes add colors and interest to nursery decor, creating attractive and comfortable baby room decorating for toddler-kids.
Open and airy toddler rooms decorating ideas, simple, relaxing and comfortable baby room decor
Toddlers need to be under constant supervision of an adult. Even when a care-giver is doing something, a young kid should be kept in sight.  (Interior decorating from toddler room to teen quarters) Nursery decor items, furniture, toys, accessories can be organized in a visible zone in toddler rooms, where toddlers spends a lot of time.
Baby room decor
Young kids nursery decor includes a toddler bed for sleeping, a chair, comfortable closet shelves or kids storage unit for toys and books. A small activity table for games, crafts and lessons with chairs appear in a baby room when a child begins to move freely.
Simple and cheerful toddler rooms ideas, light colors, playful nursery themes, modern nursery wall decoration
Open Corner and baby room decor
It is a good idea to arrange Open Corner Zone in a baby room for playing with toys and keeping them on the floor or furniture there. The Open Corner concept is one of the most simple, inexpensive and practical baby room ideas. Room Open Corner is a lovely nursery decor element that adds bright colors to baby room design and creates truly personal room decorating theme with favorite kids toys.
The Open Corner concept allows children to leave their toys on a floor carpet or baby room furniture and keep toys active without interruptions to games. Toddlers can watch their toys, talk to them and continue to live in a magical world in the room. It is easy to use toys that are already in a baby room for creating active nursery decor, keeping toys visible in the Open Corner. (Sculptured rugs and decorating ideas with kids rugs)
Play room and bed room design, young kids room decor, colorful and interesting baby room ideas
Toys, organized in a closed storage unit or hidden in a toys box create a pause in toddlers games. The Open Corner is a perfect solution for continuous play. It is a simple staging technique for attractive baby room theme decorating with cheerful toys that a child likes.
Simple wall decorations and soft kids rugs, that match nursery decor accessories and toys color scheme, a small activity table, a chair and few low shelves, which can grow with your toddler, add comfort to a baby room and make kids room decor feel more functional and child-friendly.
Classic functional nursery decor, furniture and baby room ideas, colorful baby room decor accessories
Functional nursery decor
Functional baby room ideas, practical storage, toddler room furniture and nursery decor accessories should be not only safe, but interesting for young kids also. Attractive kids room furniture should be stable and relatively light, so young kids can transform furniture items into their favorite characters and objects to play with. For example, a car can be made of two chairs and cushions, a toddler bed can turn into a boat, etc.
Young kids like to talk to their favorite toys, furniture and their room accessories, dream of space voyages, living in a palace or adventurous driving trips. Easily transformed baby room furniture items helps develop kids imagination. Well chosen nursery decor allows to use toys as furniture and furniture as toys.
Colorful baby room decor, dynamic nursery decoration, toys decorating theme and baby room ideas
Young children want to continue to play and see their favorite toys all the time. Practical and simple baby room ideas, the Open Corner concept and interesting kids furniture designs that can 'cooperate' with kids, create functional and enjoyable nursery decor, and bring more fun into a baby room.
Comfortable  nursery decor, modern baby room ideas:
Black and grey decor ideas for baby rooms design
Toddler bedroom and playroom design, room decorating ideas
Kids rooms design, 5 basic decorating principles

Here are great ideas for kids toys storage and wall decoration with small cars that everyone would love. DIY organizers, like...
and enjoy free articles sent to your inbox