Recycling Cardboard for Eco Friendly Products, Student Desk that Delights Kids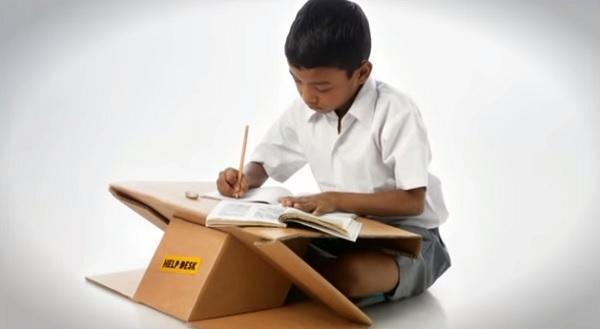 Smart recycling ideas for small desk design for kids
DECORATING SMALL APARTMENTS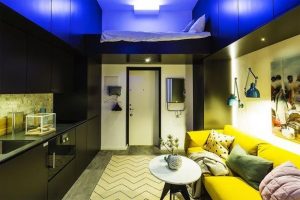 Recycling ideas allow to create cheap and eco friendly useful items, like this portable folding mini desk for poor children in India. The design ideas is simple and clever. It is easy to make this folding desk that turns into a backpack. This creative design idea can be useful to anyone really, so Lushome shares it with its readers.
Recycling cardboard for the folding mini desk Help Desk that converts into a backpack created for children in India. Traditionally schoolchildren in India seat on the floor and put their notebooks on the floor in front of them. Seating like that for a few hours is damaging to their spines, and the Help Desk helps to keep good posture while recycling cardboard and turning it into eco friendly products for kids.
Unique design idea turns a flat piece of cardboard into the small writing desk with the angled top. After class the miniature desk folds into a light backpack. Sturdy handle design allows to carry all school supplies. Recycling cardboard reduces the cost of these eco friendly products for kids.
DIY cat houses recycling cardboard, 3 unique and Green pet design ideas
Recycling cardboard for folding desk and backpack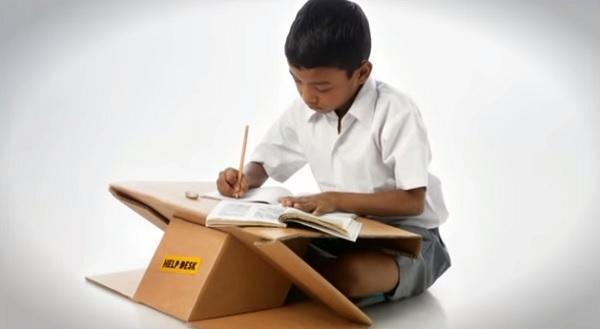 This cardboard recycling ideas give great inspirations for DIY small desk and making a backpack. Adults and kids in all countries may enjoy experimenting with the simple, convenient and cheap design.
Recycled cardboard is a great materials that is light and cheap. The cost of this portable, folding and light desk is only 20 cents. Non profit company Aarambh hopes to solve the problem with school furniture for students and raise the level of academic performance in India.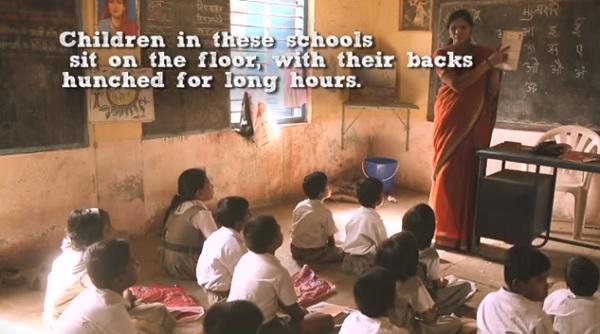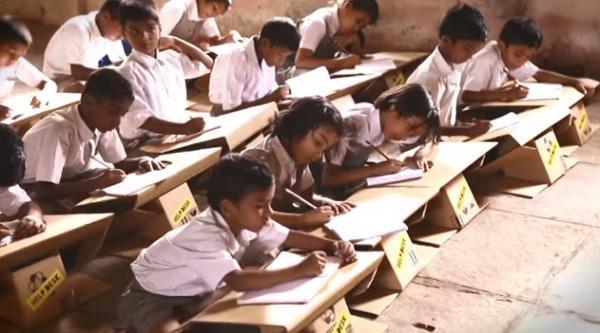 Light and portable, convenient and small, the Help Desk design is a fun idea for recycling cardboard and creating playful, practical and eco friendly products for students. A backpack that turns into a mini desk is a nice craft idea for kids and adults.
Recycling cardboard for unique furniture and decor accessories
Folding cardboard tents offering cheap and portable shelters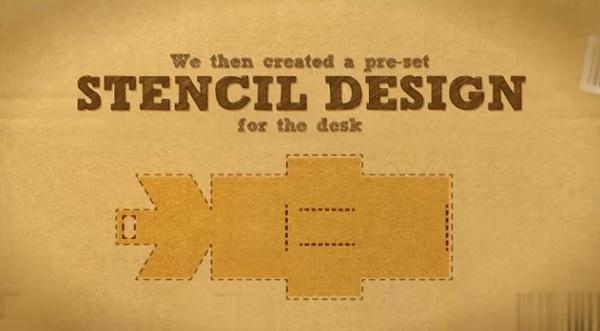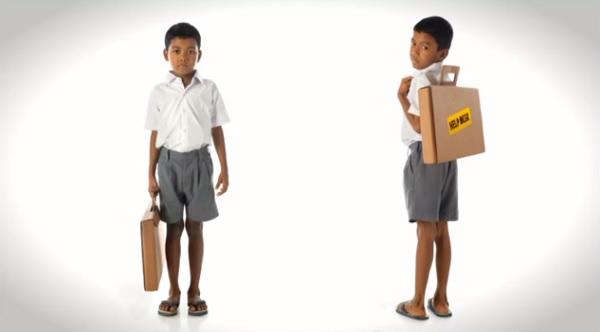 More from recycled crafts

Snowflakes are perfect Christmas decorations and eco gifts that you can make in an infinite variety of sizes and designs. White...