Quick, Modern Kids Room Decorating, Tree Theme in Wall Stickers and Decals

Interior Design Ideas

Kids Rooms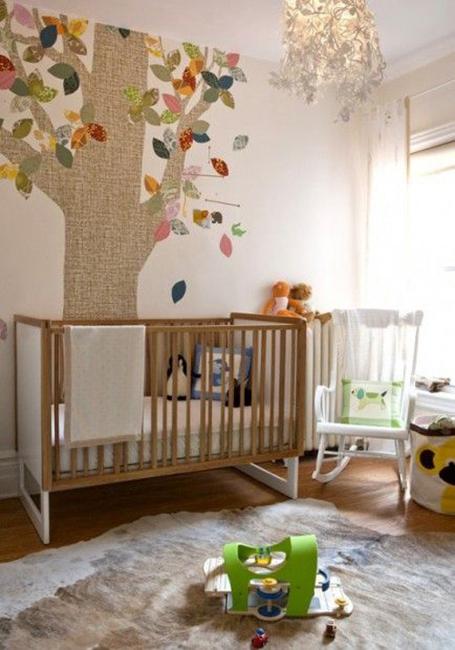 Large tree with birds, wall decorating idea for baby rooms
MODERN WALLPAPER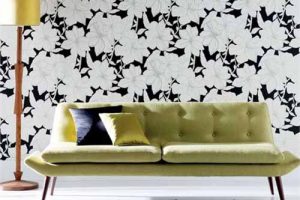 Modern wall stickers and decals are a quick and easy way to bring the tree theme into kids rooms. Bringing the outside inside is an inspiring idea for decorating children bedrooms. Mother nature offers fabulous inspirations, providing the beautiful theme for decorating with trees, branches, and leaves. Self-adhesive vinyl wall stickers and decals help create colorful wall decorations in kids rooms. Check out a few designs to get inspired and appreciate the natural way of decorating your children bedroom.
There are dazzling designs available to the nature enthusiasts. Modern wall stickers and decals come in various sizes, styles, and color combinations offering elegant and stylish alternatives to wall paintings. Two-tone designs, gray and white or black and white tree designs are beautiful, sleek, and contemporary. Bright colors create the illusion of great depth in kids rooms. Tree decals and wall stickers are excellent for making accents or covering the empty walls completely. Painted murals are expensive. Modern wall stickers and decals are cheap ideas without sacrificing aesthetic appeal.
Romantic kids room designs, the tree theme in decorating empty walls
Colorful wall painting ideas, kids room design
Kids room decorating, clutter for creative wall designs
Tree wall stickers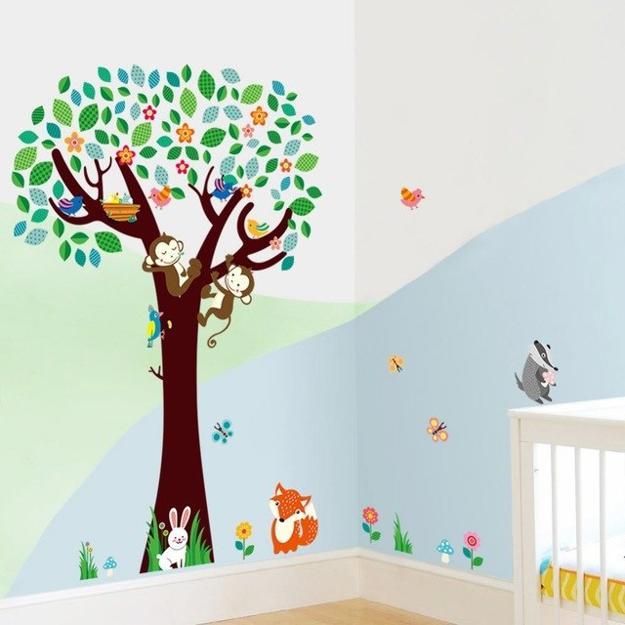 Choosing wall stickers as your kid's room decorations is stylish and practical. Modern wall stickers are easily applied and cheap decorations. Trees are the versatile decorating theme, and you can add birds images, flowers, animals and quickly change the wall design with the seasons. Wall stickers allow you and your kids to be creative and personalize your wall designs.
Colorful wallpaper patterns, bright themes for kids rooms
Black wallpaper patterns for children bedrooms
Polka dots for modern kids room decorating
A few stickers with tree images create a large-size wall decoration which can be separated visually and beautified with additional details. Tree wall stickers come with separate branches and leaves. You can arrange them as the wind is blowing and leaves are falling. Also, tree wall stickers come with birds and small animals. Images in contrasting colors brighten up kids room decorating adding energy and interest to the empty walls.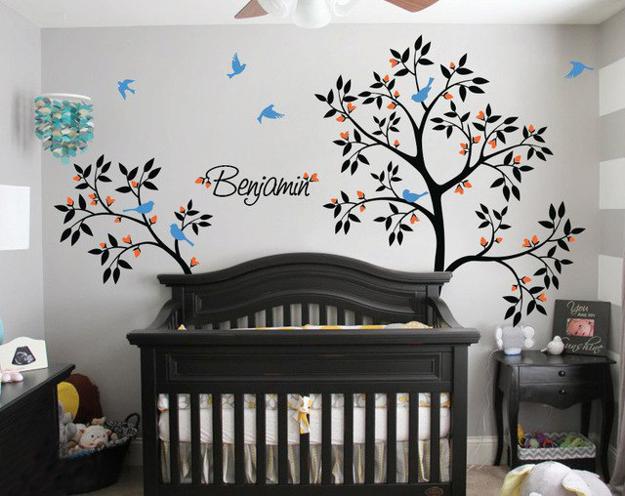 You can design a beautiful kids room bringing great outdoors in your home by using tree wall stickers.  These wall decorations are modern, convenient, and stylish. They are suitable for all genders and can match any color combinations you use for kids room decorating. Tree wall stickers and decals are excellent ideas, easy and quick ways to transform the empty walls in your children bedroom and alter the theme with the seasons.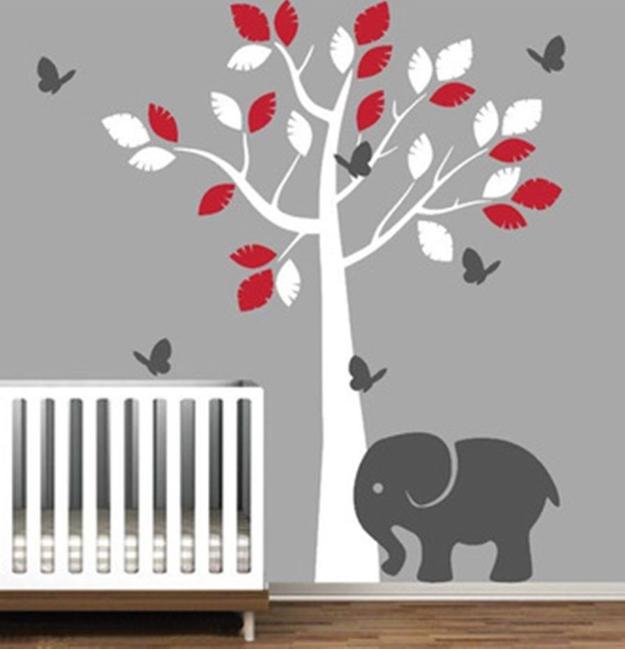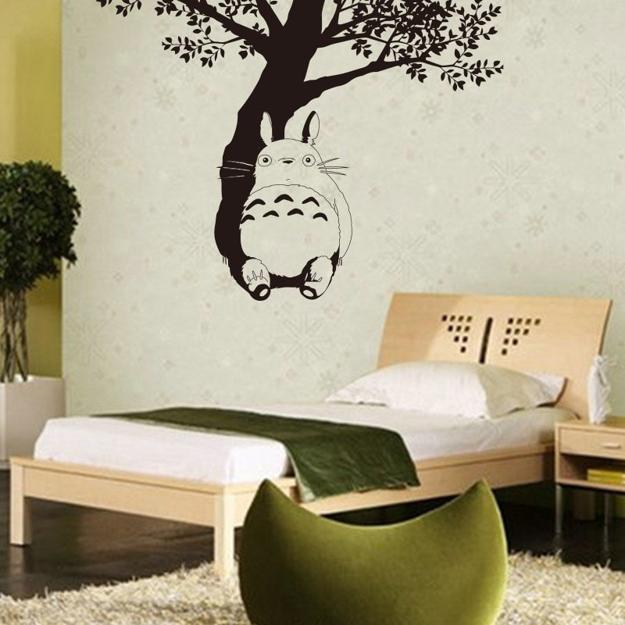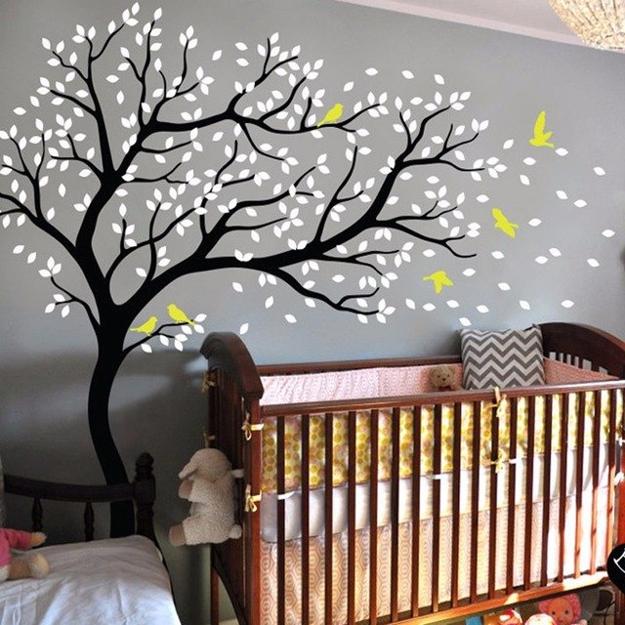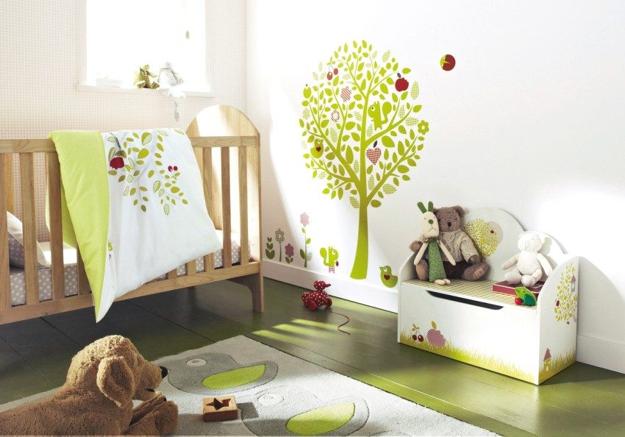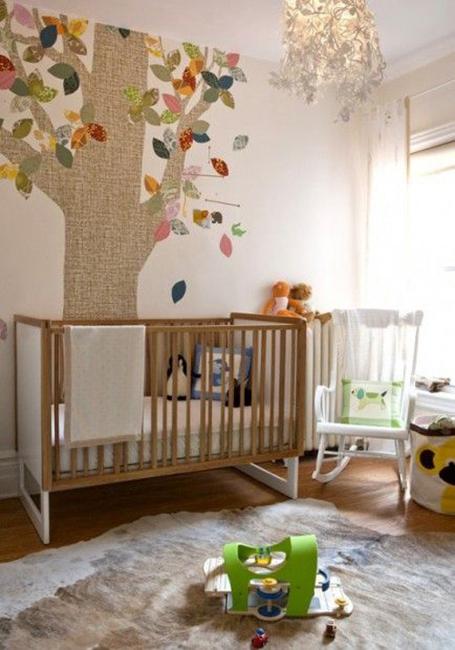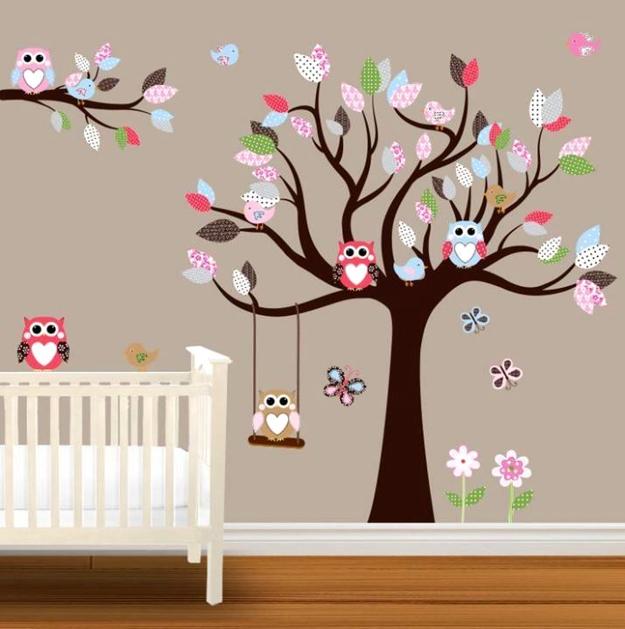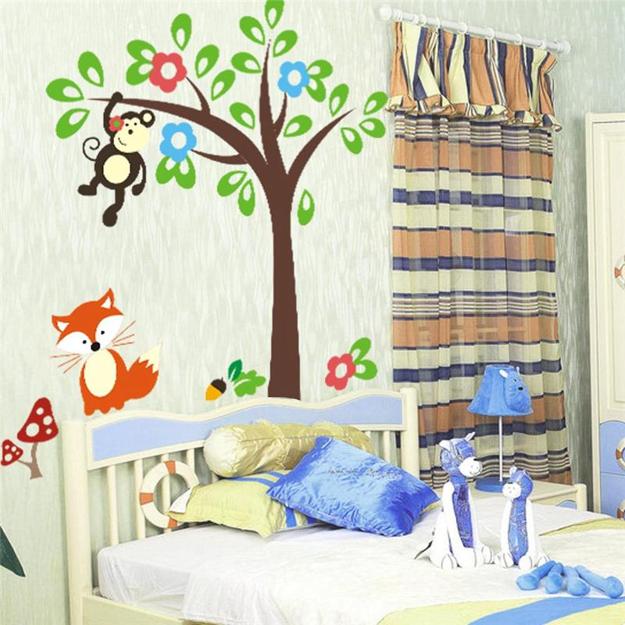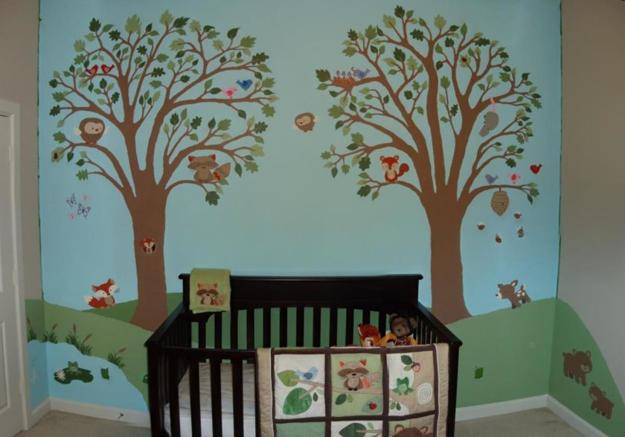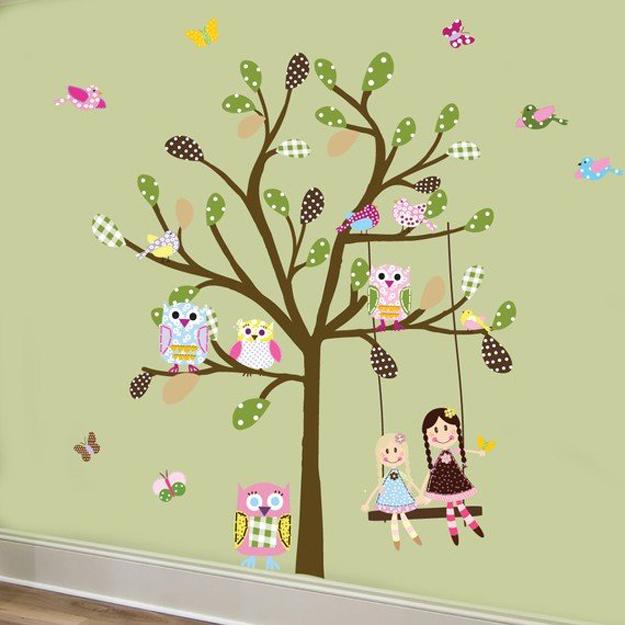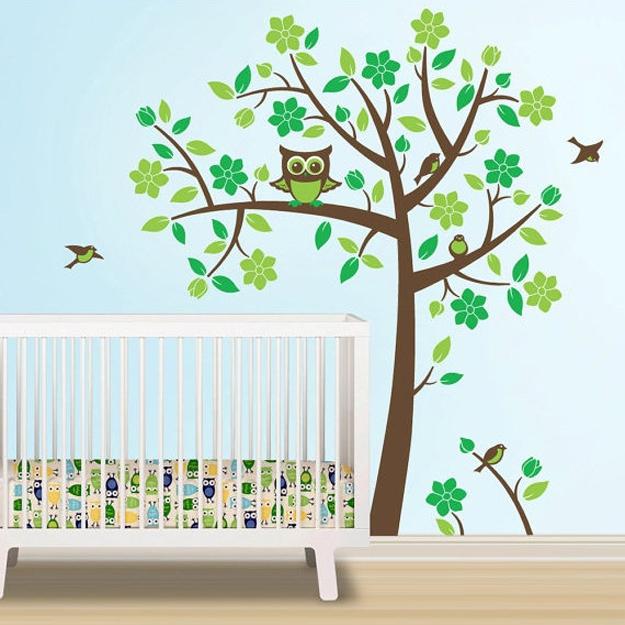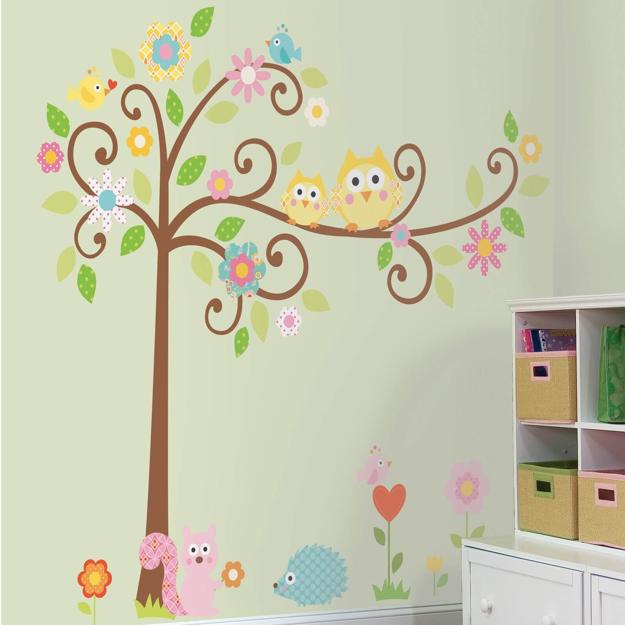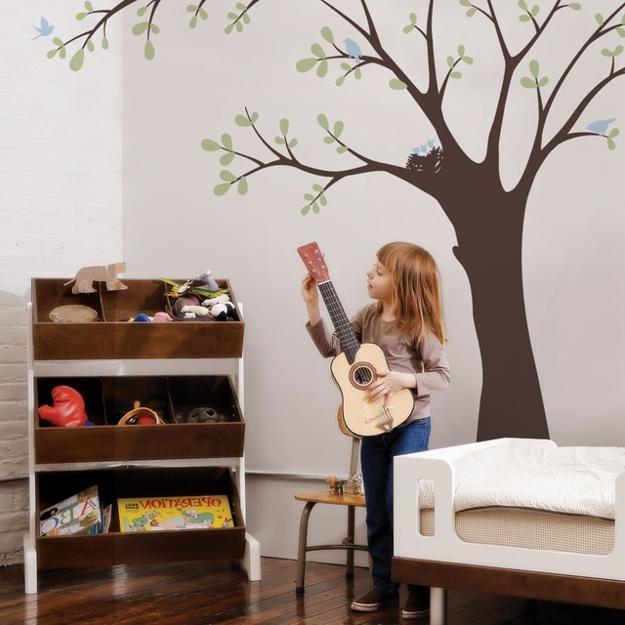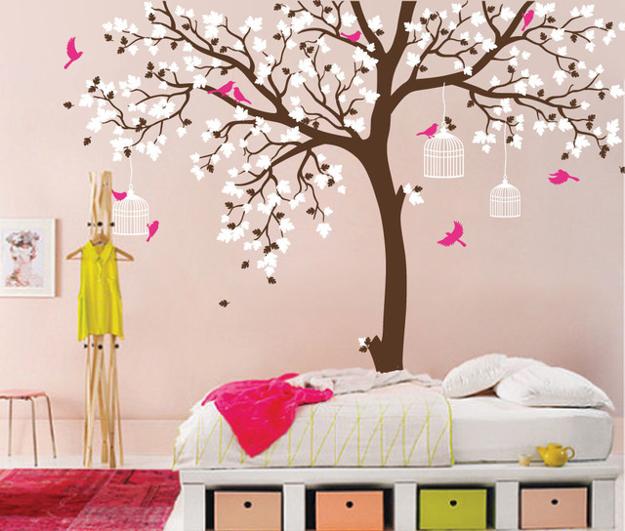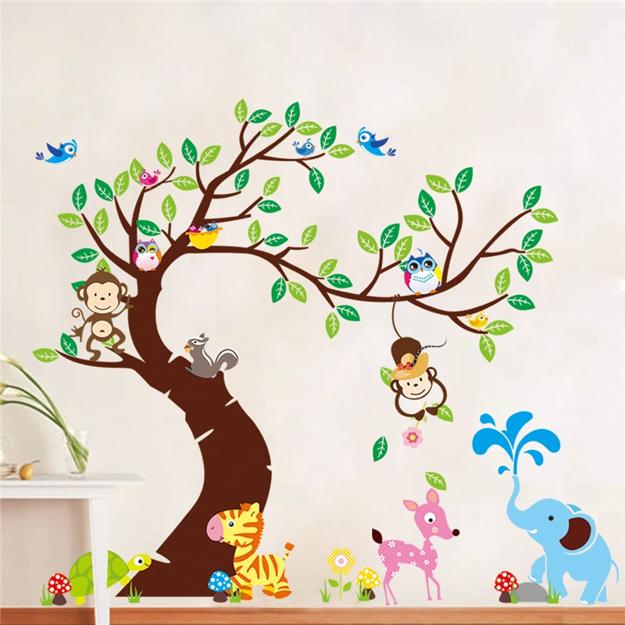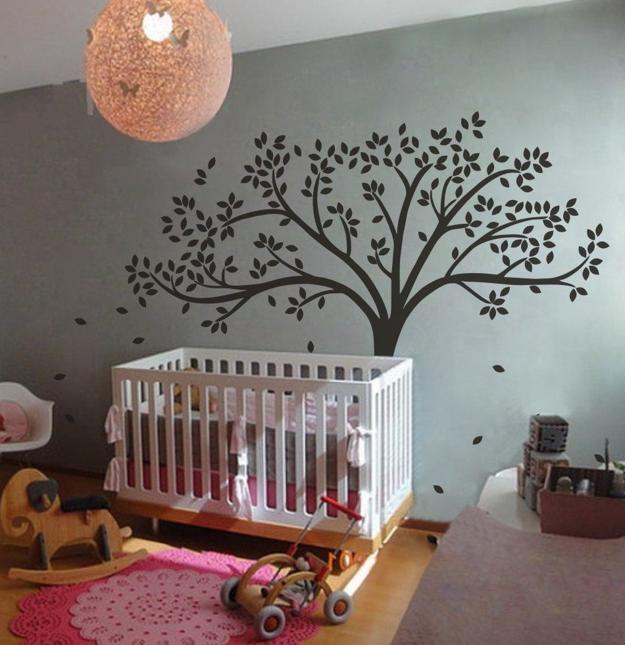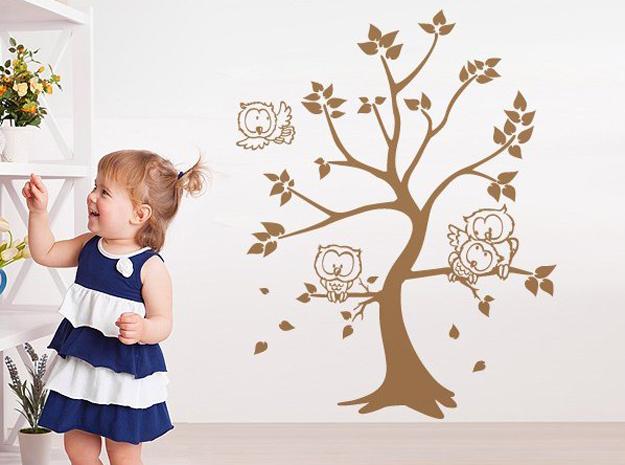 More from cheap decorations

What time is it? It's singing bird o'clock! This unique timepiece is bringing the fresh vibe into spring decorating, making elegant...
and enjoy free articles sent to your inbox