Romantic Kids Room Design, Trees for Decorating Empty Walls

Interior Design Ideas

Kids Rooms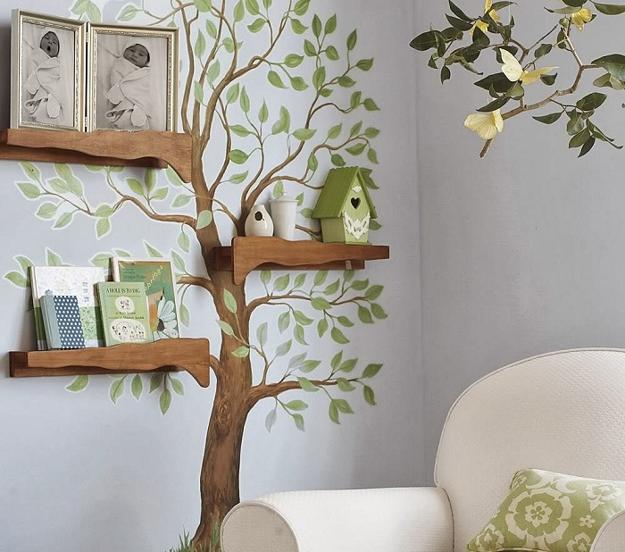 Tree with shelves and birdhouses, original wall decorating idea for kids rooms
children bedroom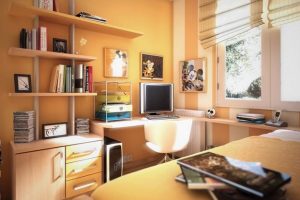 Modern kids room design offers many beautiful themes. Trees on walls are one of the romantic decorating ideas that come to mind when we think of brightening the empty walls in our children's bedrooms and playrooms. The summer-inspired hues, tropical forest colors or modern pastels are excellent choices for kids' room designs. Here is the Lushome collection of the best ideas that you will like. Trees on walls are bright decorating ideas that suit baby nursery and grown-up kids room designs.
Wall design starts with selecting a theme. There are a lot of children's murals, paintings, and items for decorating with wall decals you can choose. Have a look at the following exciting children's murals and painting ideas, explore the beautiful tree theme, and brighten up your kids' room with your favorite designs.
Tree wall decorations, modern bedroom designs with romantic vibes
Wooden walls, the latest trends in contemporary interior design
Tree bookcases and shelves, eco-style wall decorations
Trees are great ideas for kids rooms. Stylish wall decals and painting ideas are a simple way to transform children bedrooms into magic and romantic places. You can find peel and stick wall decals in many designs or paint a tree the way you want. Everything from black and white drawings to blooming tree branches to colorful falling leaves makes fabulous wall decorations. Painting requires time and skills, but peel and stick wall decals offer an easy solution for wall decorating.
Tree wall decoration ideas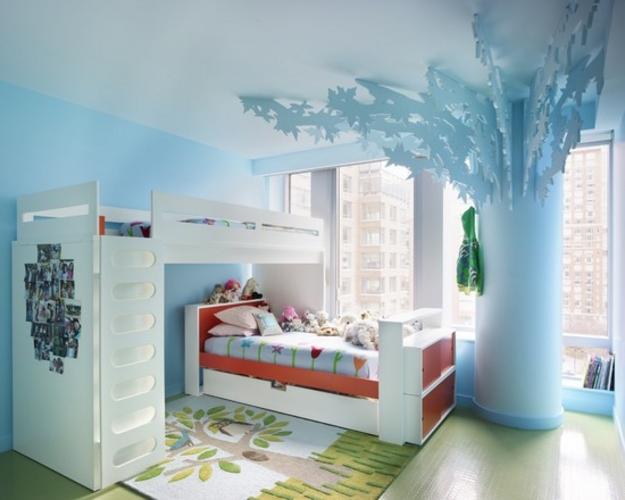 Modern wall decals with tree images are ideal for kids room designs. Trees transform empty walls in minutes and give the space an entirely new look. Trees designs come in numerous styles and sizes. You can do any wall decorating with trees, branches, and leaves, from adding a small accent, like birds or birdhouses to creating a spectacular scene that will impress and inspire your kids.
Bright painting ideas for trees in your backyard
Tree-shaped bookcases adding interest to kids room designs
Natural influence, interior decorating with tree branches
Kids love the tree themes. They will want to help you apply wall decals and create beautiful rooms. Trees themes allow giving the rooms personality and reflect the romantic nature of young and grown-up children. The tree theme works well with other room decorating themes and offers the freedom of creativity. You can add their favorite animals or cartoon characters to trees on the walls to achieve the unique look and enhance your kids' room design with originality and excitement.  There are numerous opportunities to combine various themes with trees and find a new and fun combination of wall decorating ideas.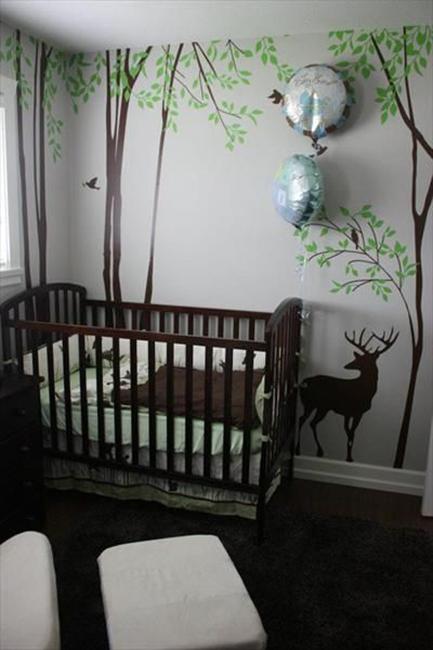 Trees themes are gender-neutral. Whether you decorate a boy or a girl bedroom, all children enjoy the trees on the walls. It is amazing how quickly the simple, nature-inspired designs can transform kids rooms adding life to the spaces. The tree themes are great wall decorating ideas. Trees look beautiful in the corners of the places offering complimenting accents to children bedrooms. Large trees and colorful designs bring contrasts and attractively complete kids room designs.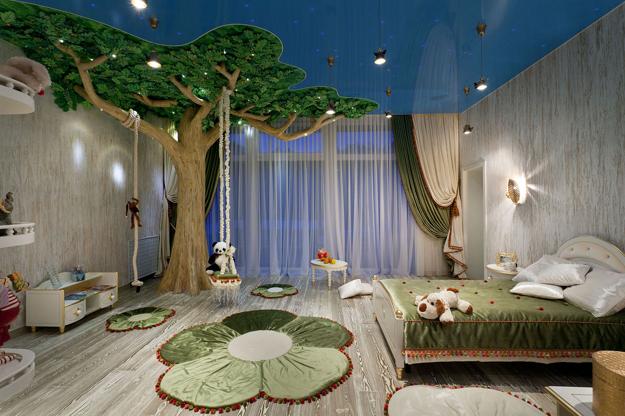 Trees are fantastic wall decorations for children bedrooms. You will never regret the decision to decorate kids rooms with nature-inspired designs, like trees, branches, and leaves. Whatever details or color combinations you choose you will end up with beautiful results you want and kids will enjoy time spent in their bedrooms with trees on the walls.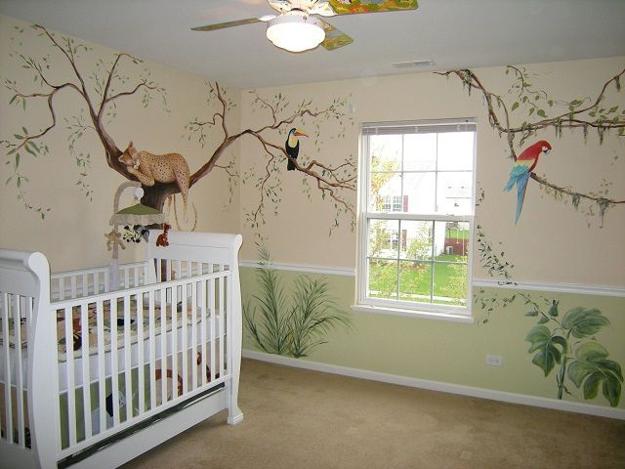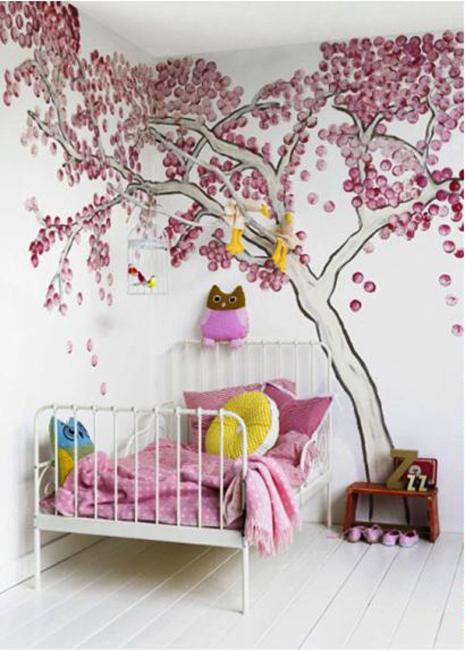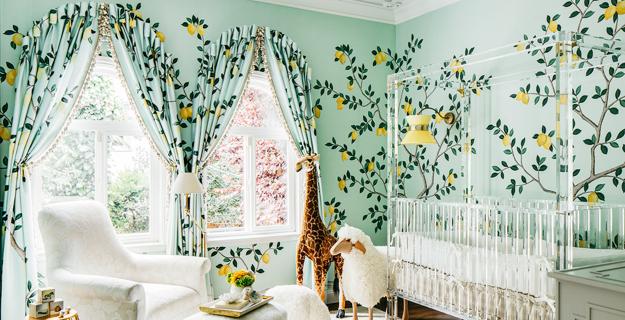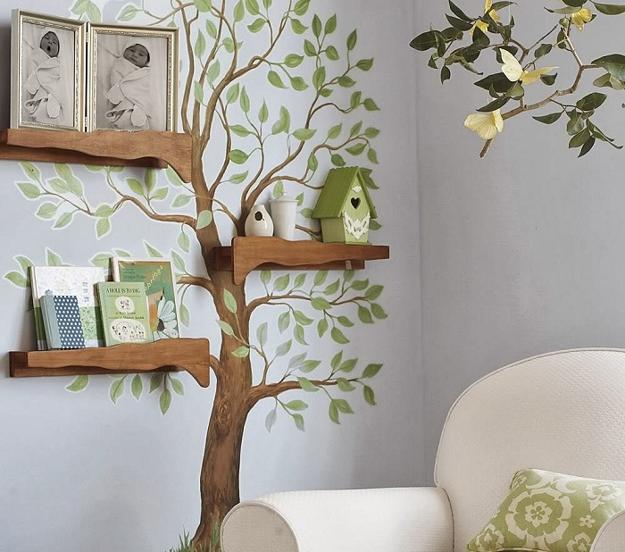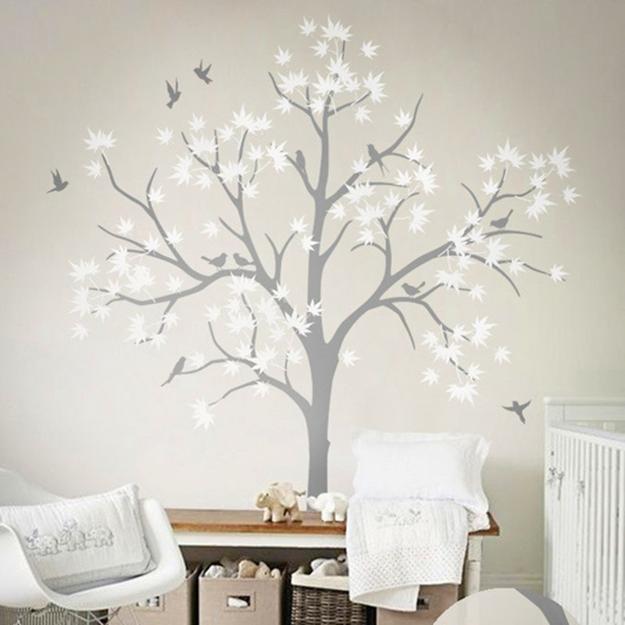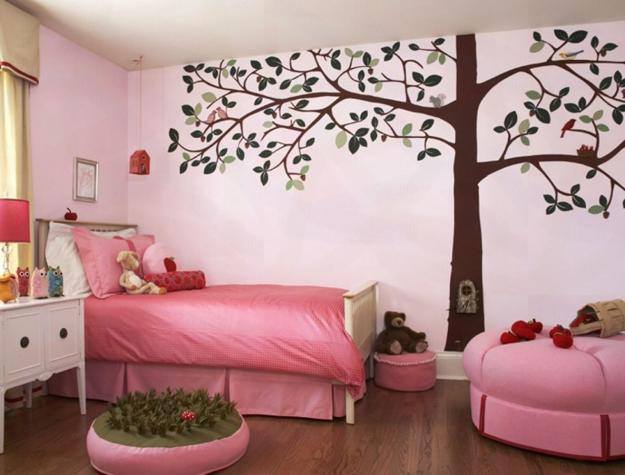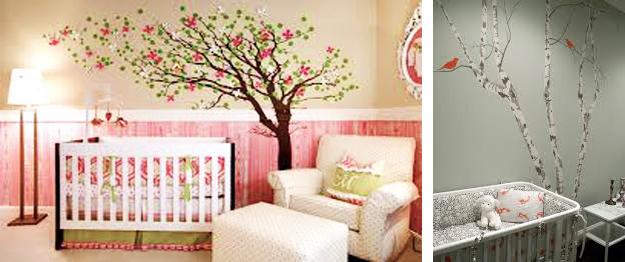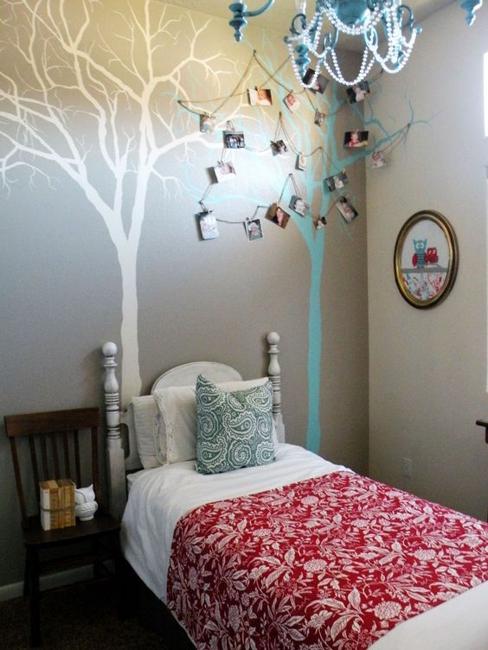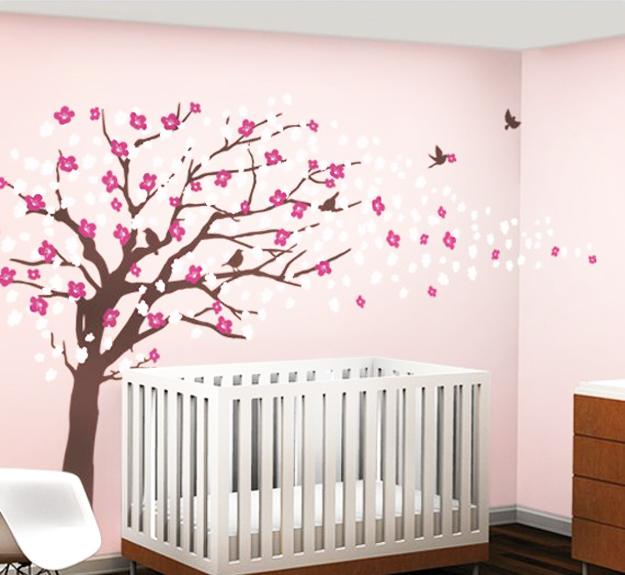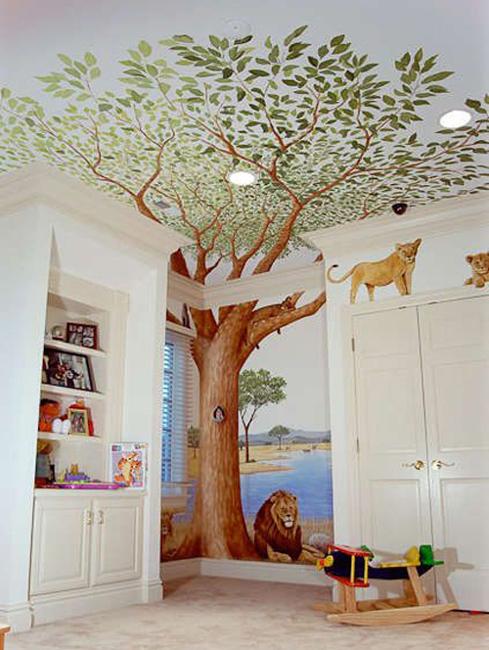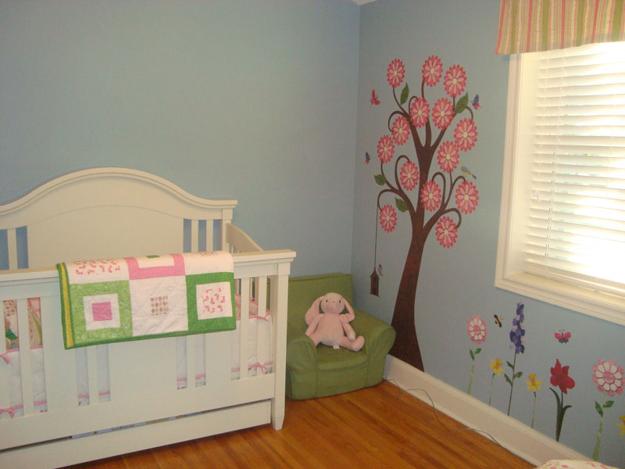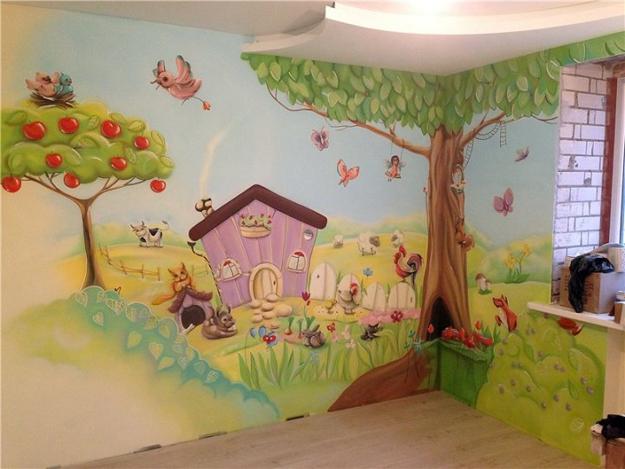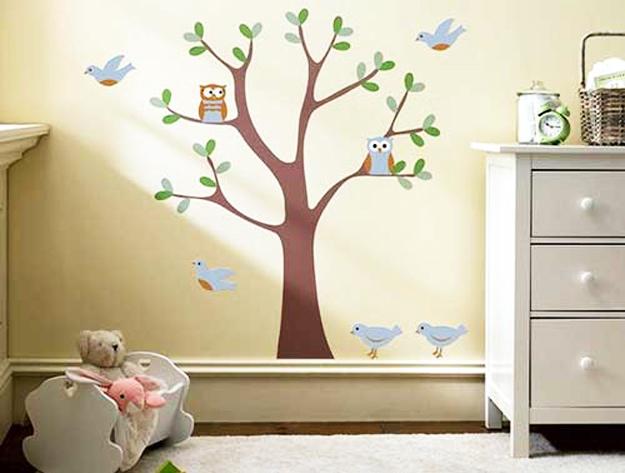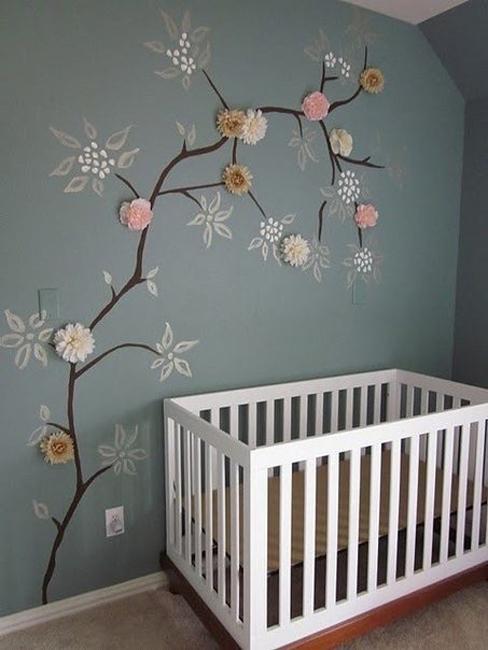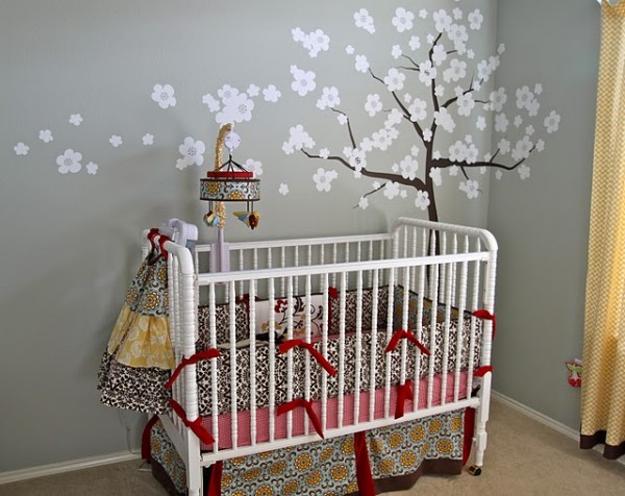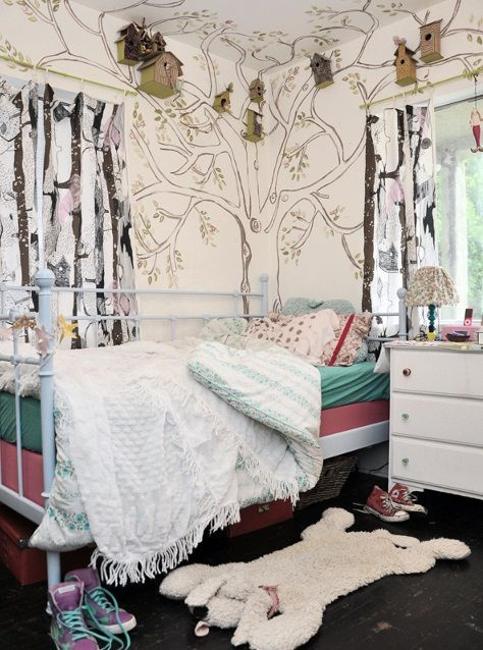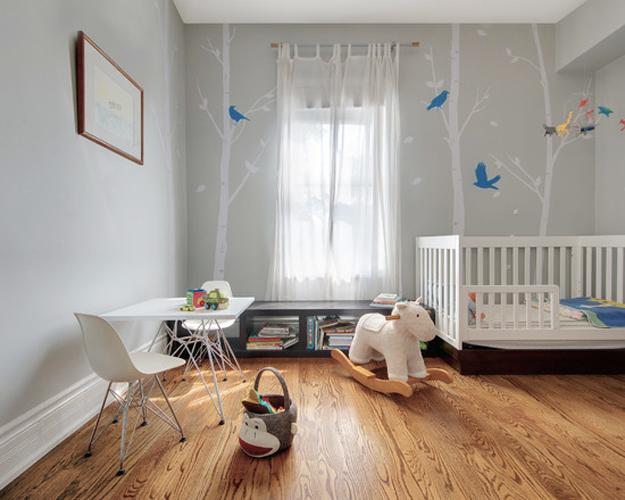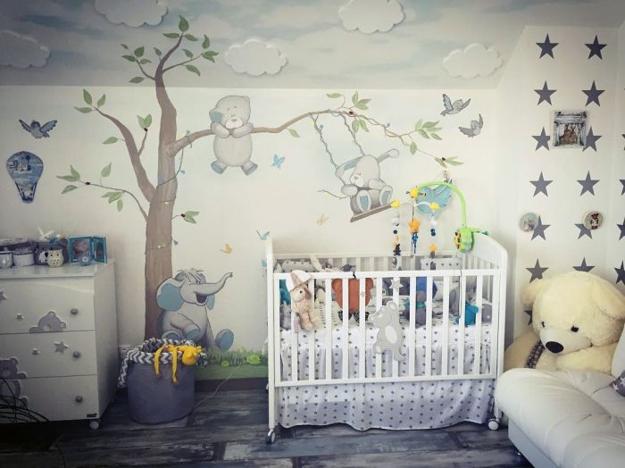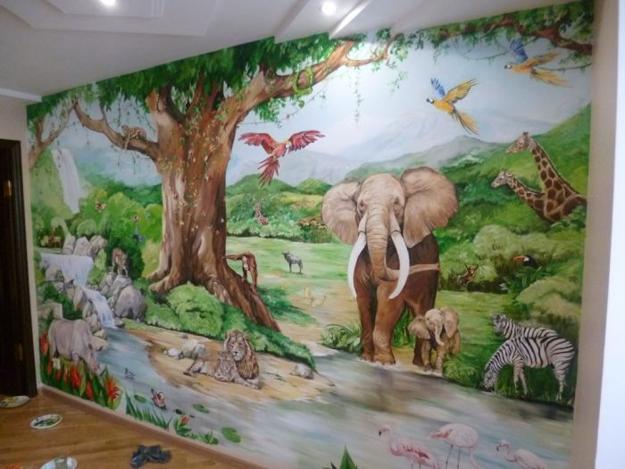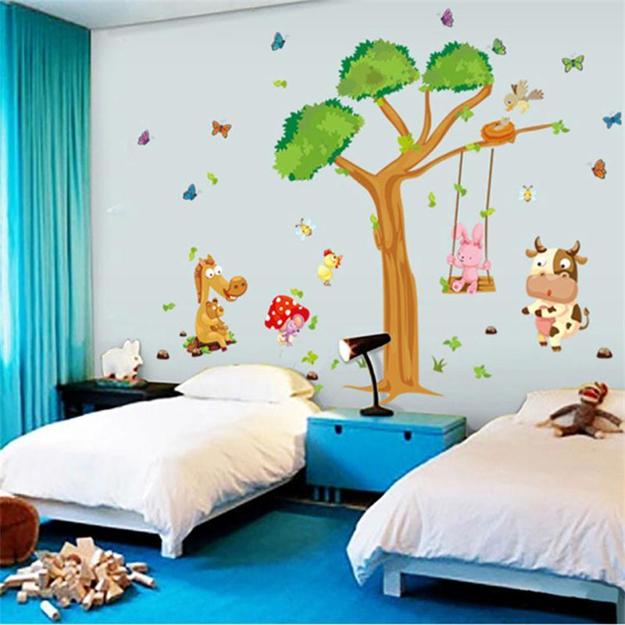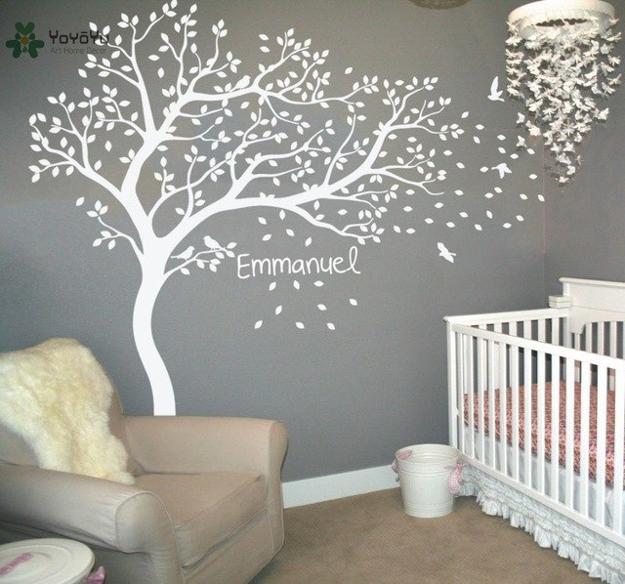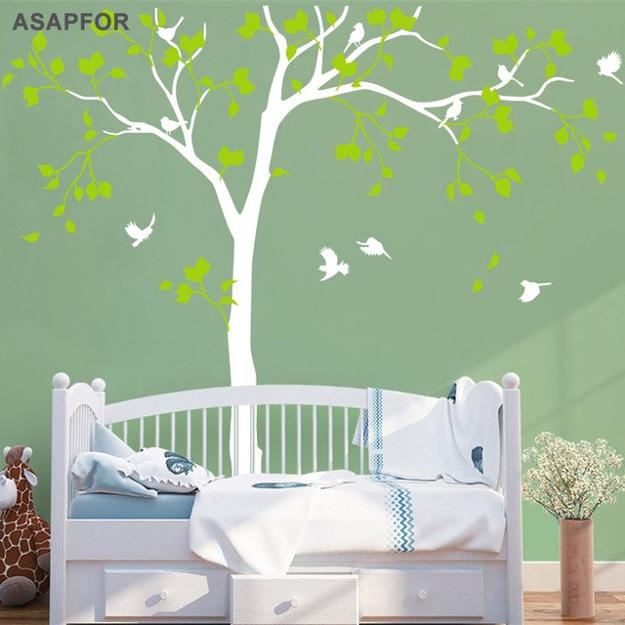 Here are great ideas for kids toys storage and wall decoration with small cars that everyone would love. DIY organizers, like...
and enjoy free articles sent to your inbox