Pink Kitchen Ideas and Color Schemes

Kitchen Ideas

Purple and Pink

color schemes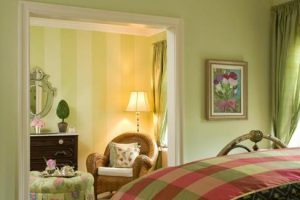 Pink kitchen decorating ideas are soft and romantic, bold and unusual. Pink color, combined with modern wine tones, fresh green, muted blue or neutral whites, gray or black, create elegant interior color schemes. Sophisticated pink color looks great in all rooms of the house, and is a stylish choice for modern kitchen decorating ideas. (Modern color, honeysuckle pink color decorating)
Pink color is versatile. Attractive color schemes, that include pink color shades, offer relaxing and soothing kitchen decorating ideas or can make a bold statement. Pink can feel exciting and dynamic or tender and comfortable, depending on selected pink color tones and color combination.(Modern kitchen colors, trends 2011)
Bright pink, especially red-pink kitchen colors add passion and drama to modern kitchen design. Pale pink color shades offer tender and light kitchen decorating. Pink, combined with green, blue, blue-green, red, berry and wine tones, soft golden and comfortable brown, make fantastic interior color schemes that create striking kitchen designs. (Green-white interior color schemes, spacious kitchen designs)
Matching colors
Matching colors, creating modern kitchen color schemes with pink
Selecting pink color and one of matching colors, adding neutral white, gray or black create harmonious and balanced kitchen decorating color schemes.
Pink color design, white-brown-lilac-pink color scheme
Pink color schemes
Pink and black or brown are contrasting kitchen decorating ideas for elegant and comfortable kitchen design. Soft green and pale blue, combined with pink paint colors or kitchen cabinets add a retro touch to kitchen decorating.
Blue-green and pink interior color schemes work well for modern kitchen interiors. (Blue room, color symbolism and decorating ideas)
Bright pink kitchen decorating ideas, like wall paint colors, pink wallpaper patterns, pink accessories or kitchen cabinets designs, look vibrant and stylish, and are perfect for creating unique contemporary interiors.
Modern kitchen design ideas
Pink furniture and kitchen cabinets designs, blue-pink color schemes
Pink kitchen decorating ideas, black wallpaper, light green paint colors
Modern kitchen design
Interior color schemes that include pale pink kitchen cabinets and white, cream or soft golden paint colors and kitchen accessories create light and airy interior design. (Home decor ideas, gold-pink accents for spring decorating)
Red and pink kitchen decorating ideas feel especially cheerful and festive. Lilac and soft berry or wine tones add romantic accents to interior color schemes, balancing pink color and creating harmonious and pleasant kitchen design.
Pink wall paint colors, modern kitchen decorating
Comfortable brown and elegant neutral gray, combined with pink kitchen cabinets, offer cozy interior color schemes.
Painting kitchen cabinets or walls pink, or selecting pink kitchen cabinets designs are smart choices for creating soft and unique modern kitchen design. (10 modern kitchen design trends)
Painting kitchen cabinets, pink color design
Pink cabinets design and wall paint colors, modern kitchen, neutral and pink color scheme
Pink accessories, towels and dishes, ceramic and utensils, are simple and inexpensive decorating ideas that help to complete modern kitchen design, emphasizing pink tones that are chosen for kitchen cabinets designs, wallpaper patterns or wall paint colors.
Kitchen interior color schemes:
Purple kitchen cabinets, modern kitchen color schemes
Wine kitchen colors, modern kitchens, color combinations
Modern kitchen colors, elegant white kitchens
Pink kitchen island and wall paint colors

Christmas color schemes can blend traditional and fresh hues and give a stylish twist to your holiday decor. Whether you decide...
and enjoy free articles sent to your inbox