Orange Colors, Modern Interior Design and Decor Ideas

Orange Color

Room Colors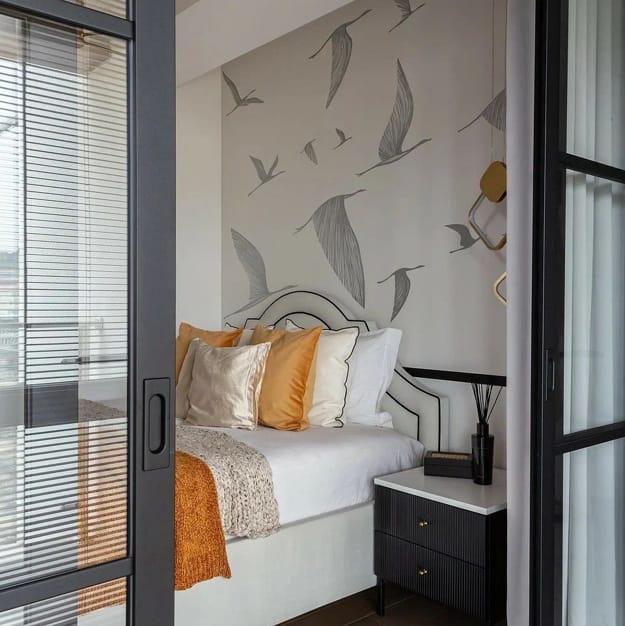 Black-white bedroom design, orange pillows, throws
color combinations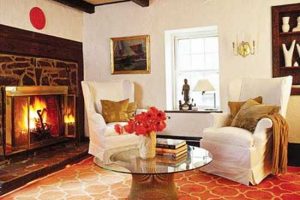 Orange is back as a modern color for interior design and decorating. Orange is hot and optimistic. Orange shades promote energy in interior design, and decor in orange looks exciting and original. If you plan on orange as your interior color, here is the Lushome collection of modern interior design and decor ideas showing how to use these trendy shades stylishly.
Pure orange is an excellent choice for decor items, beautiful wallpaper, or wall painting. Orange colors are warm and bright, and too much orange creates dynamic, unrestful interiors. However, if pure orange is used in moderation, the color gives a beautiful look to the orange-color schemes that include other interior colors. Check out the modern interior design and decor ideas and see how an orange furniture piece or a lampshade can give a stylish touch to the rooms.
Matching interior colors, wall designs, and home furnishings
Inspired by nature, orange color schemes
Beautiful orange color schemes to spice up your interior design and decor
Orange color in modern interiors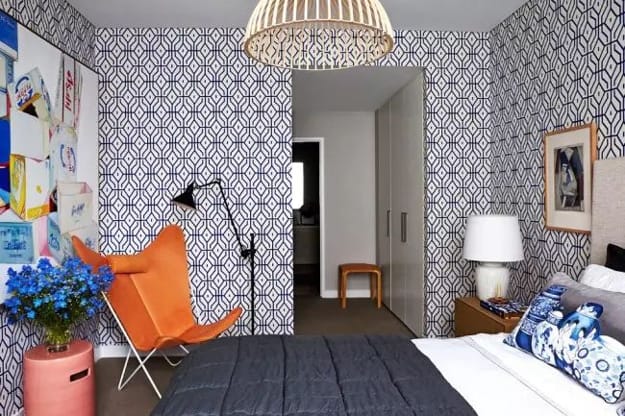 To use orange successfully and design modern interiors, you want to use muted orange shades or pale orange and orange-pink colors. These calmer versions of orange create a much more relaxing and welcoming room.
Bright fall decorating with stylish orange color schemes
How to use orange color creatively and add interest to modern interior design and decor
Optimistic office designs in orange colors
Orange and pink colors
White turns orange into a peach color. Using diluted orange shades and pinkish-orange colors creates a bright, peaceful, tranquil interior design and decor. Light tints are ideal for small rooms. Think about wall paint, wallpaper patterns, furniture piece, floor rug, or window curtains. Pale orange or deeper shades, neutral colors, and light pinks create exquisite rooms.
Orange in black and white interiors
Deep orange shades are alternative to diluted orange colors. Deep orange home furnishings look beautiful in black and white rooms. From rich orange-brown to black-brown shades, orange gives fantastic opportunities to color black-and-white interiors and to make the modern interior design feel warm and cozy.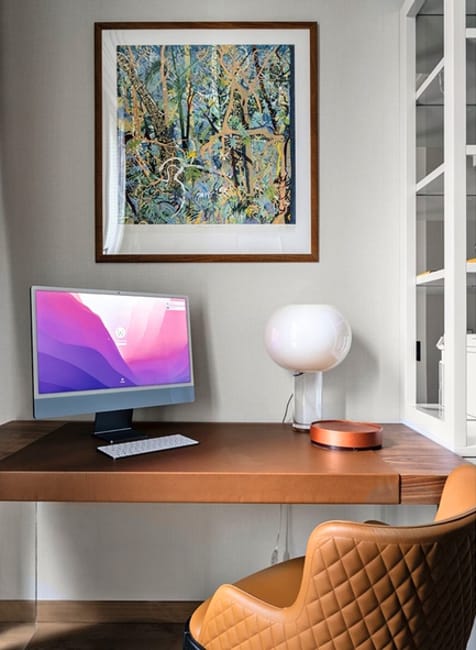 Orange and blue colors
Blue colors offer fabulous tones to balance orange accents and add a compliment to the room while cooling it down. Orange and blue colors are on the opposite sides of the color wheel. With whites, the orange-blue color scheme appears less intense. Also, you can add beige, gray, black, and tan to calm interior design and decor that feature orange elements.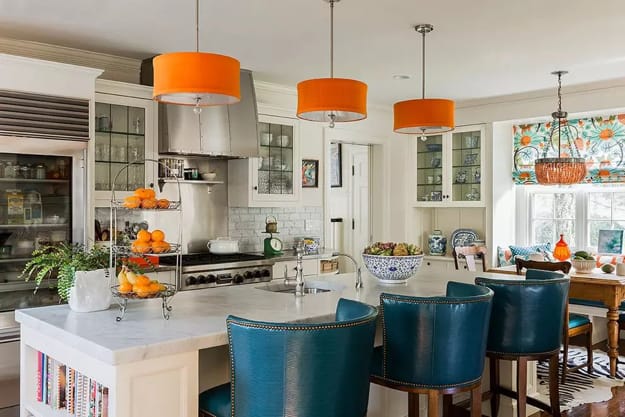 Orange color is perfect for creating a rich and dynamic room decorating. You can mix the pure orange shades that have white and black added for additional interest. And you can combine the muted oranges that have white and black added. That is how to use orange in modern color schemes for interior design and decor.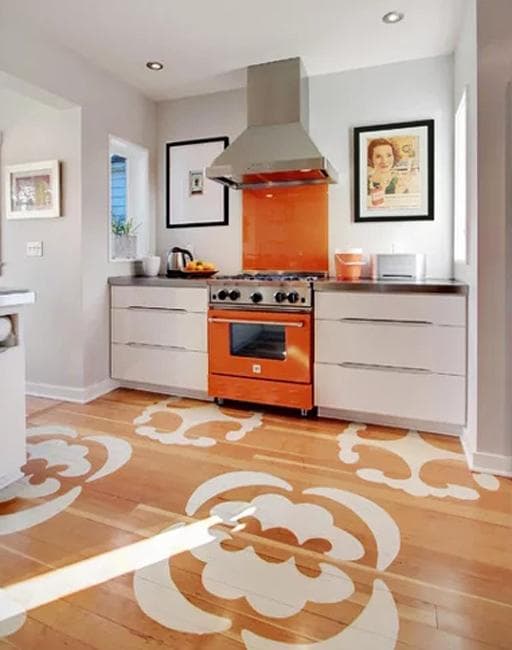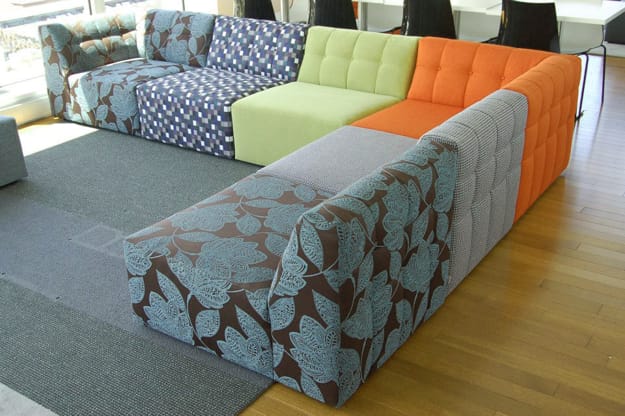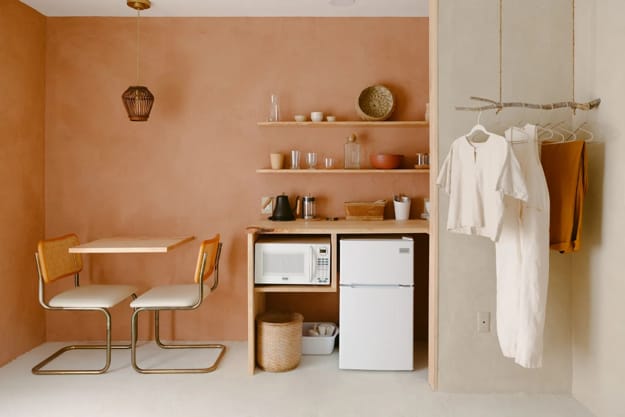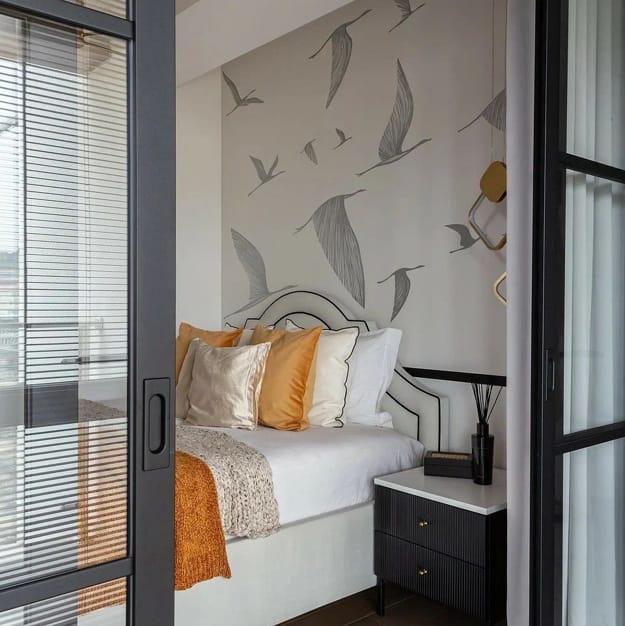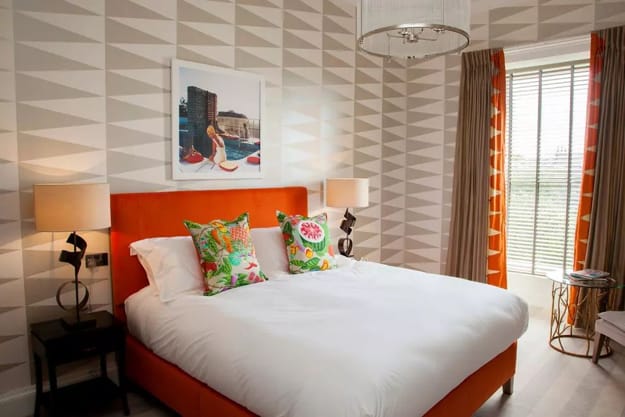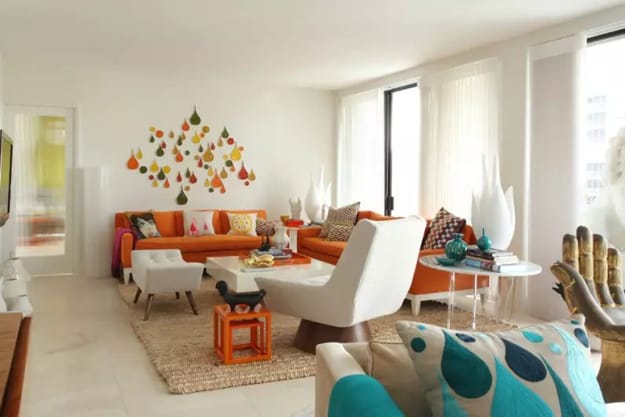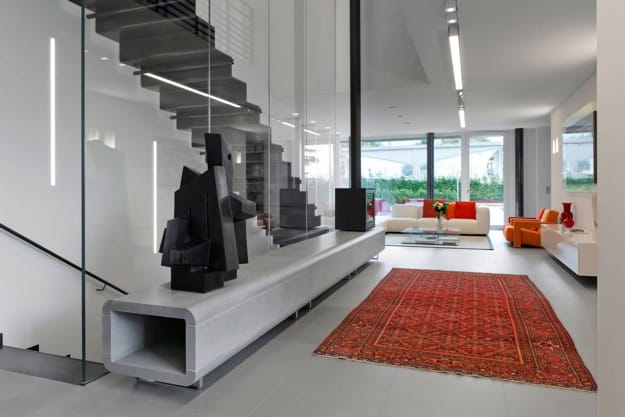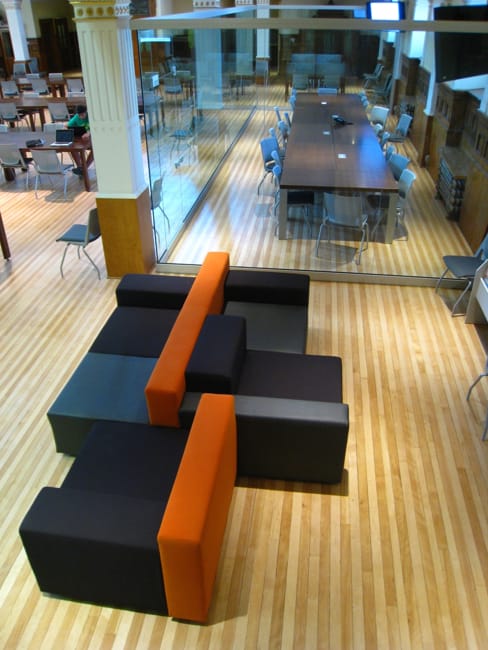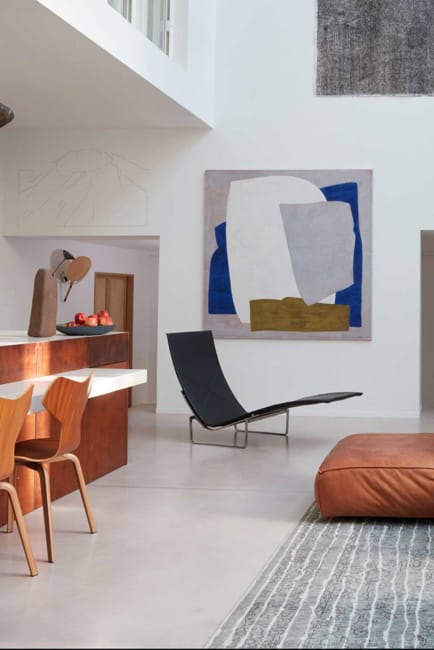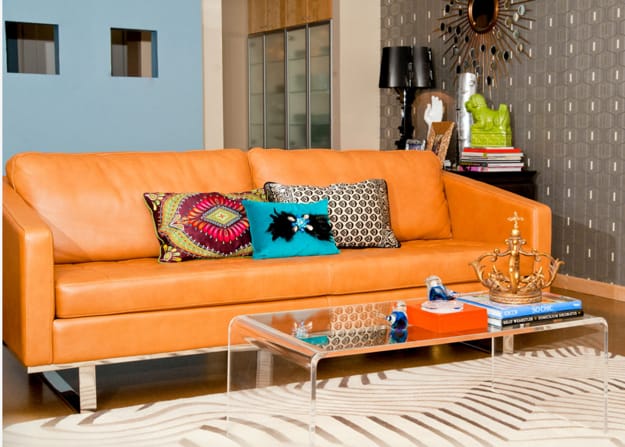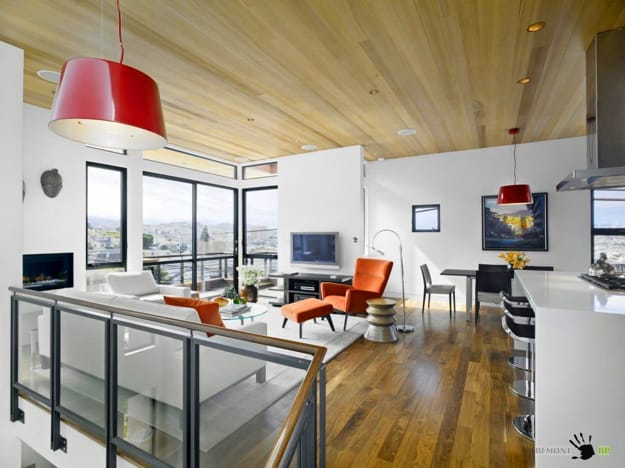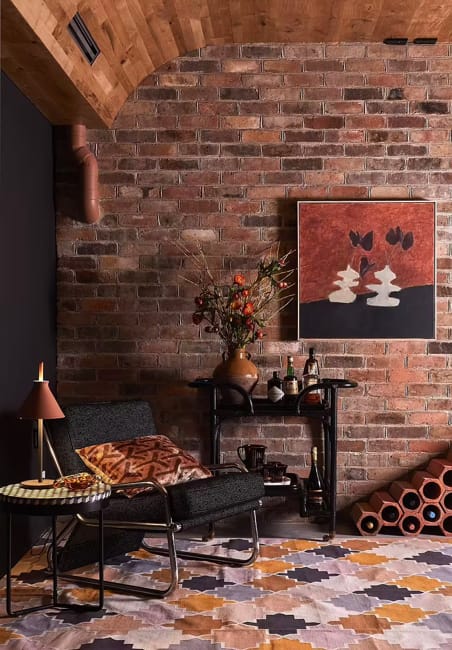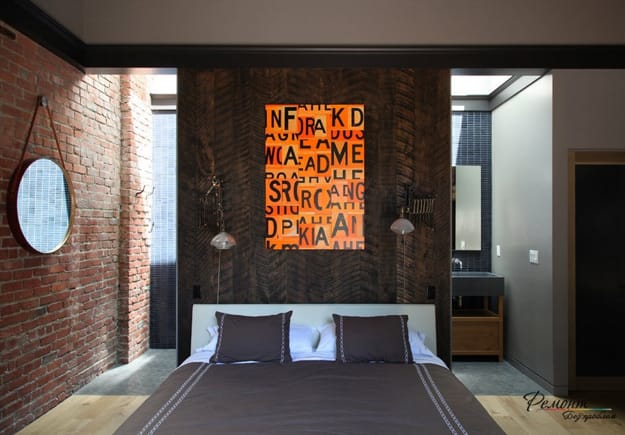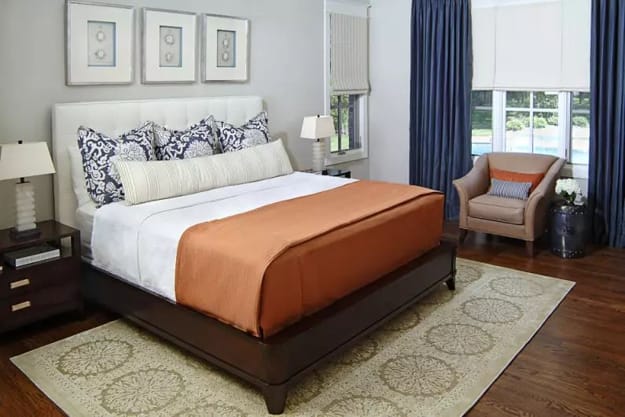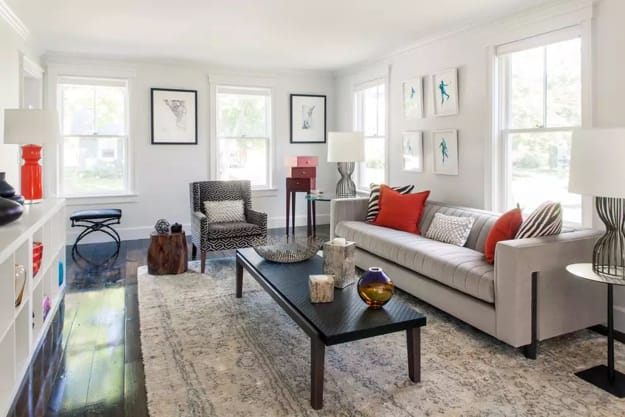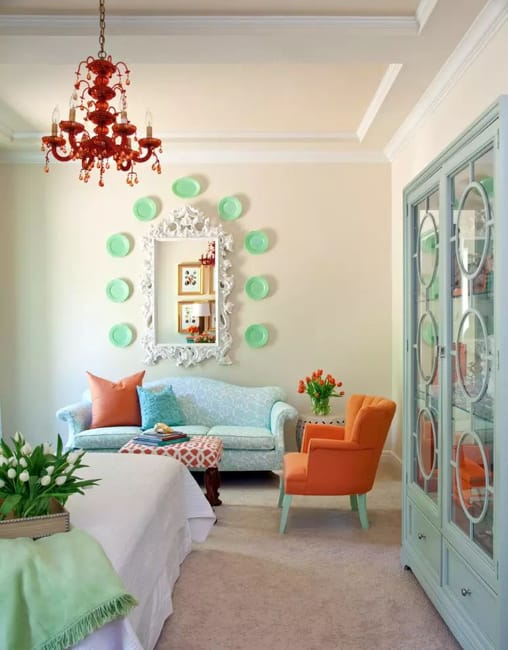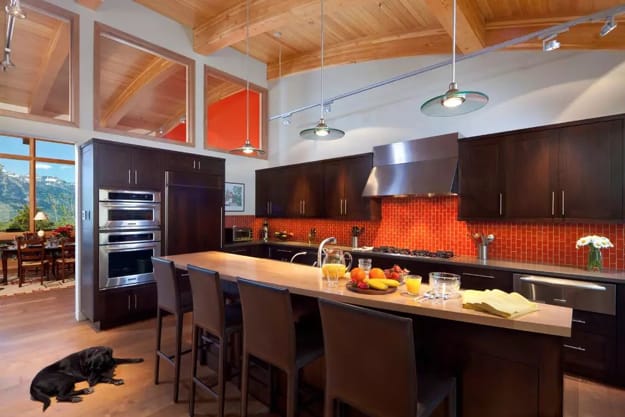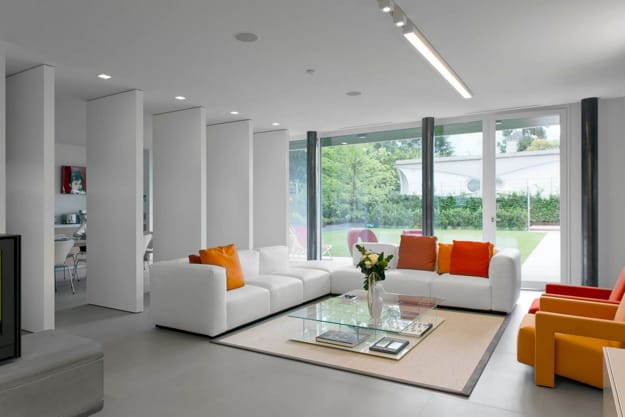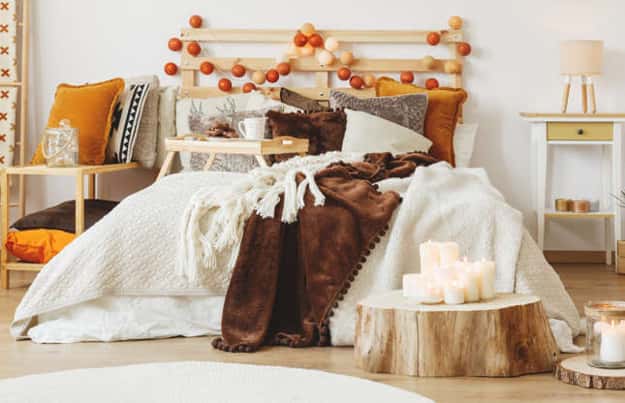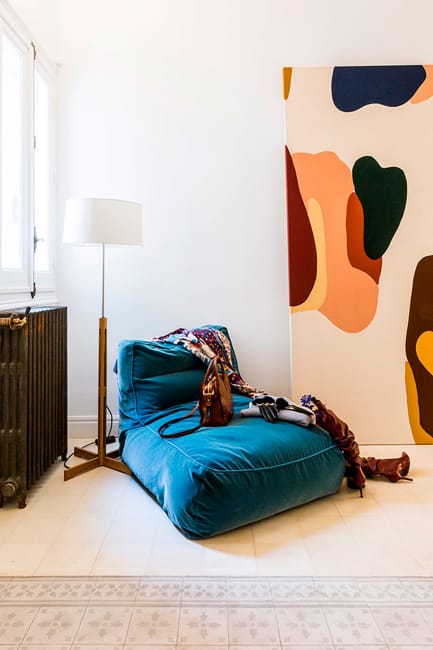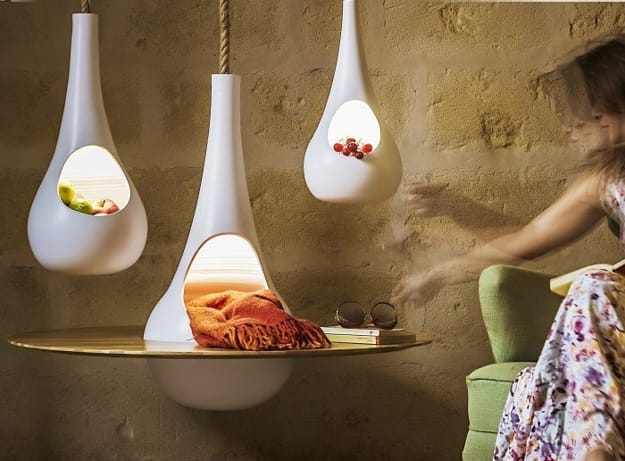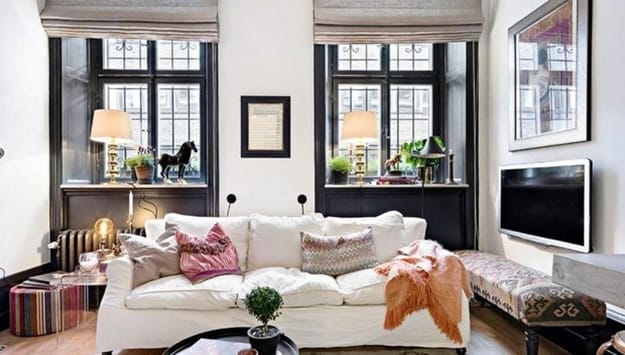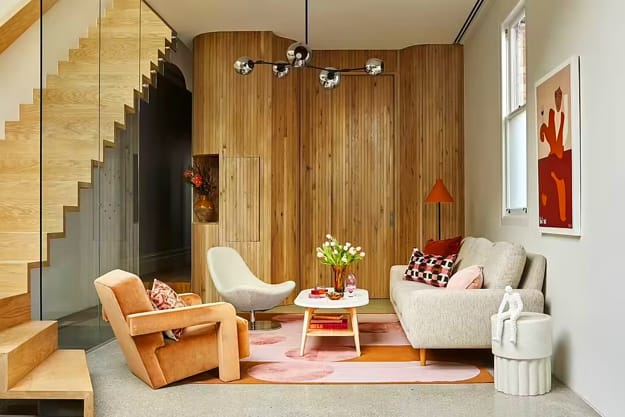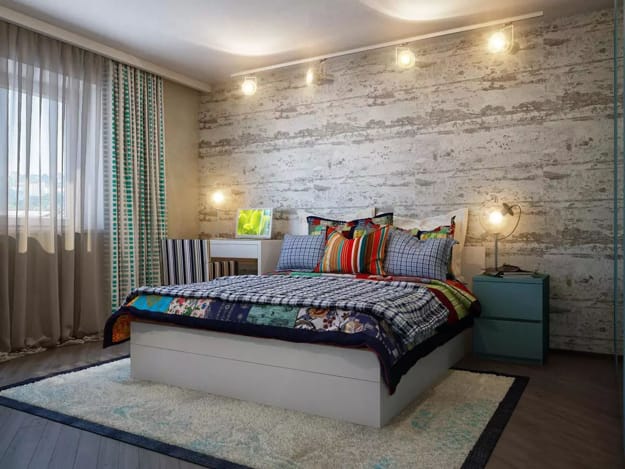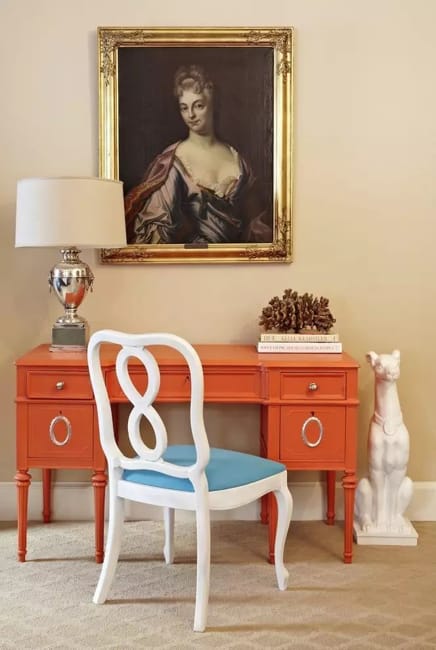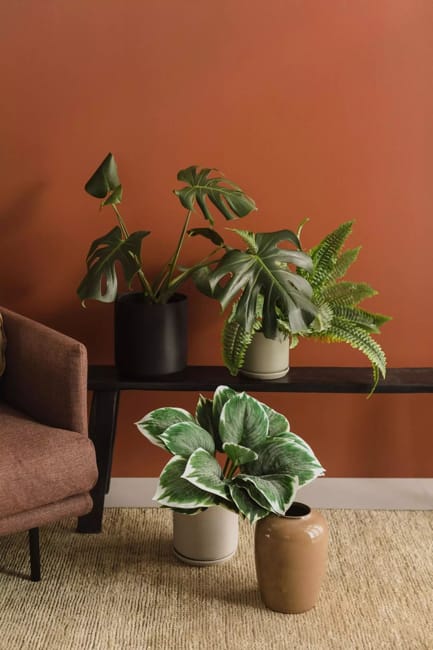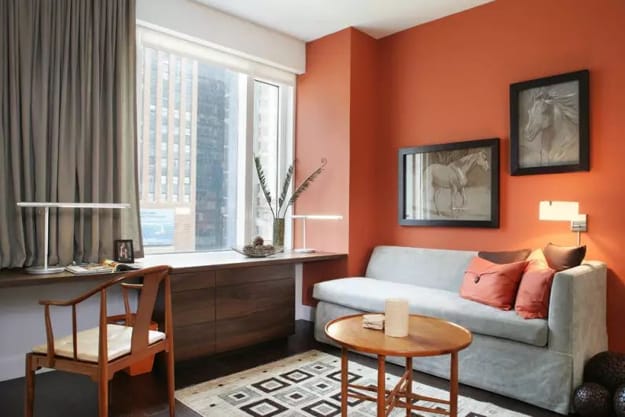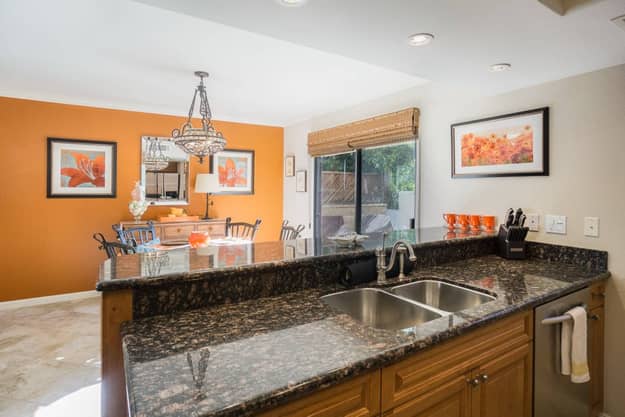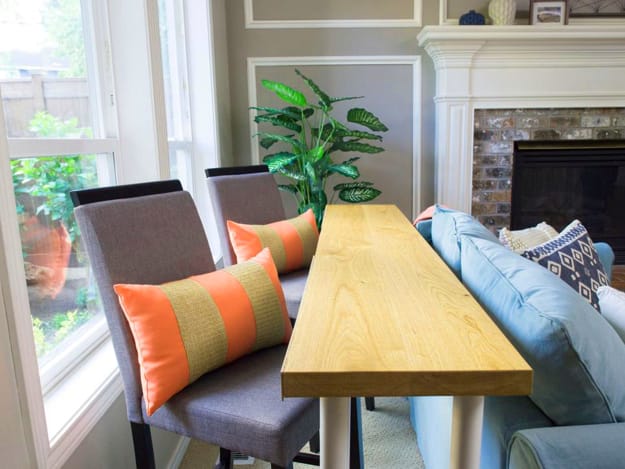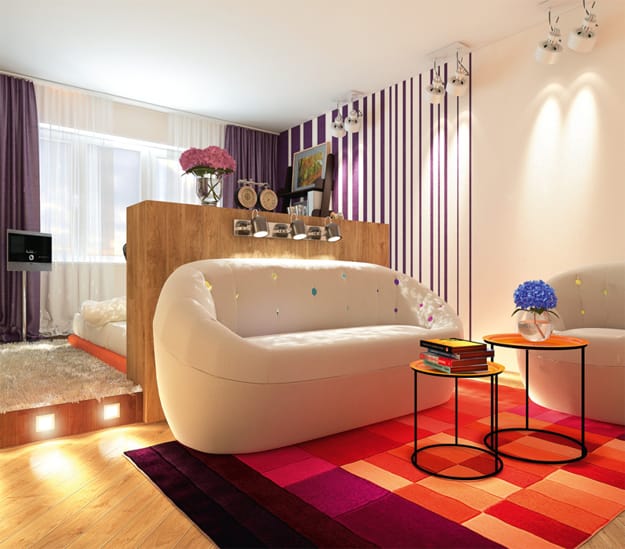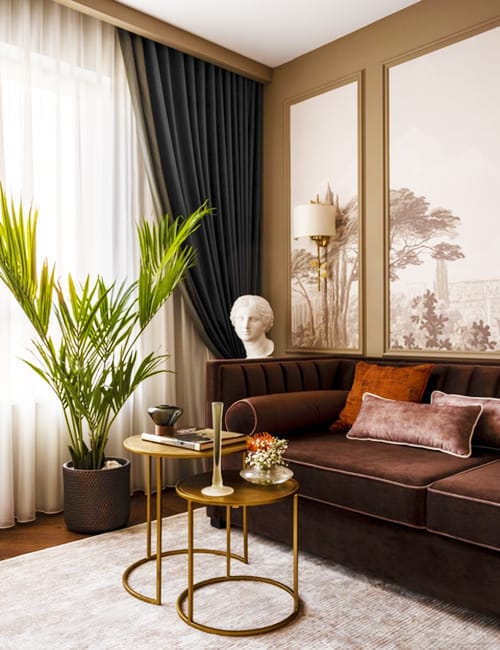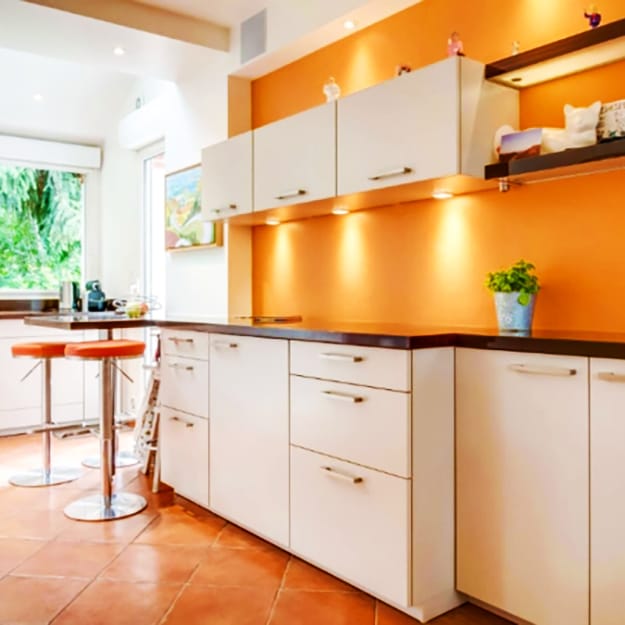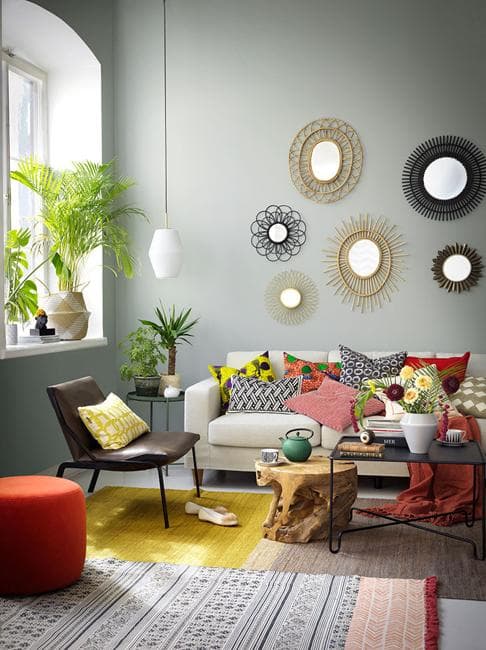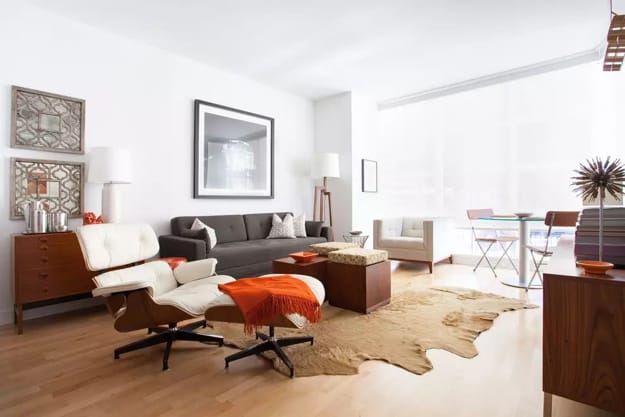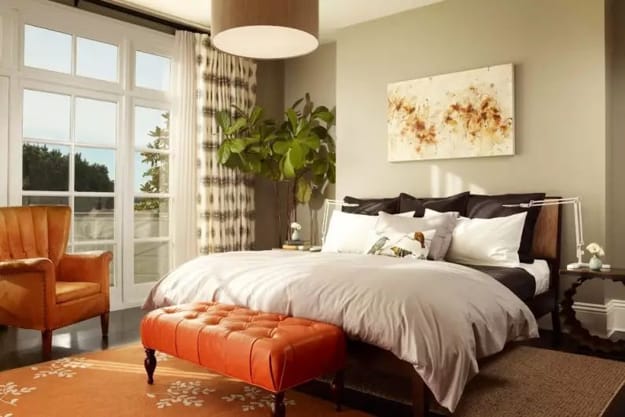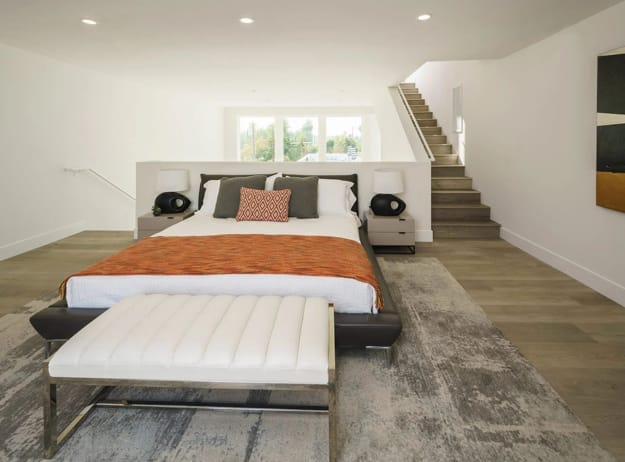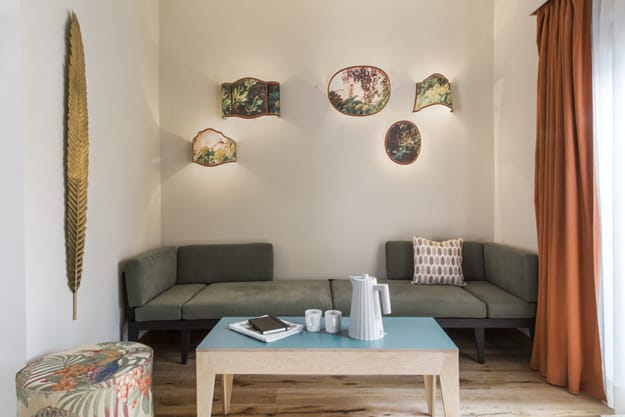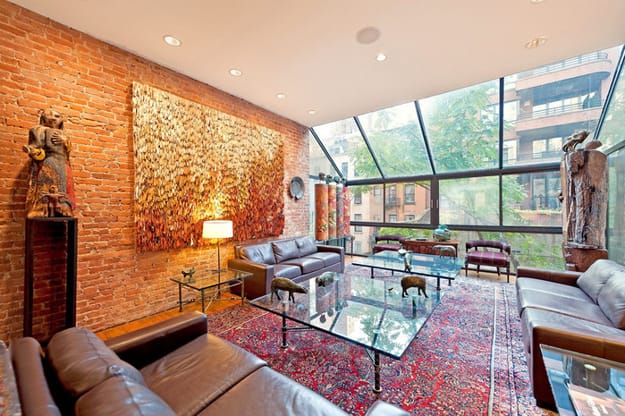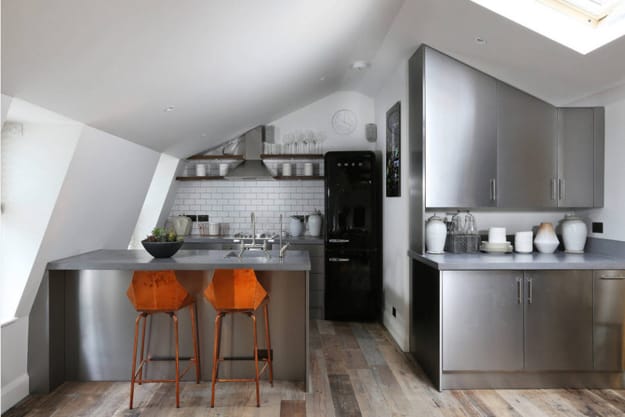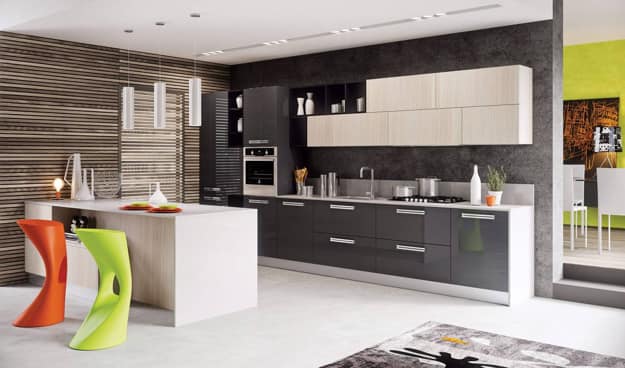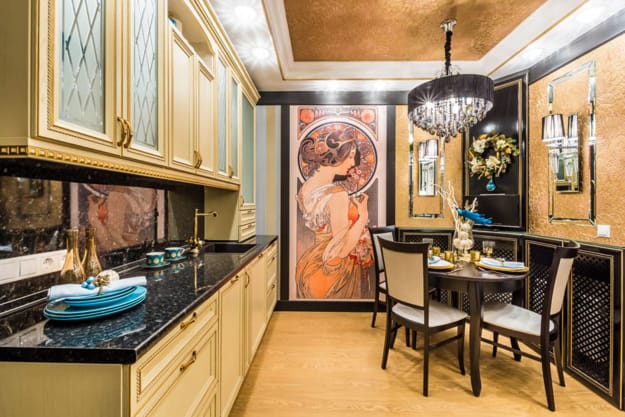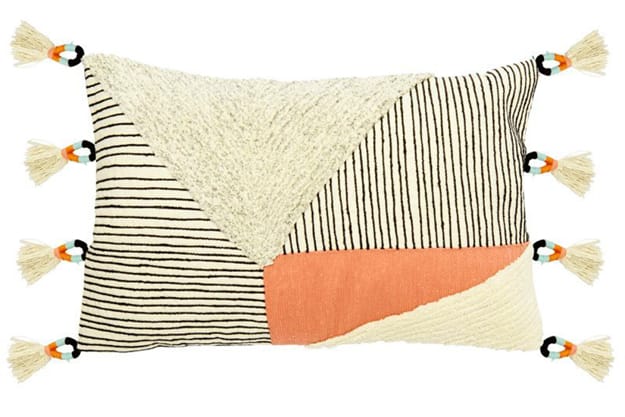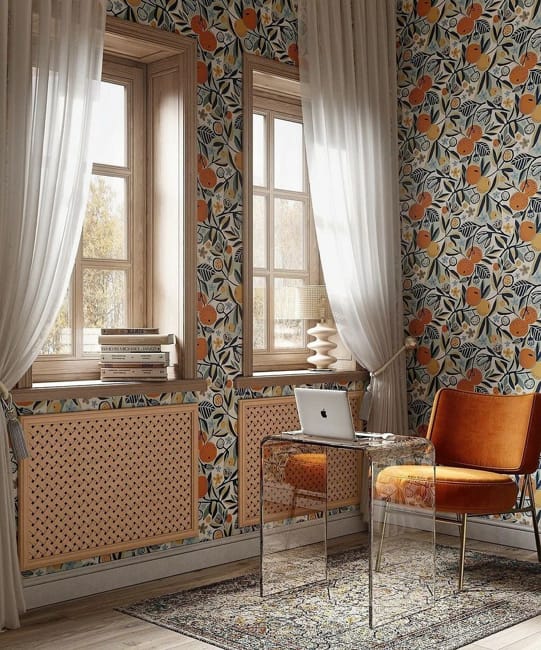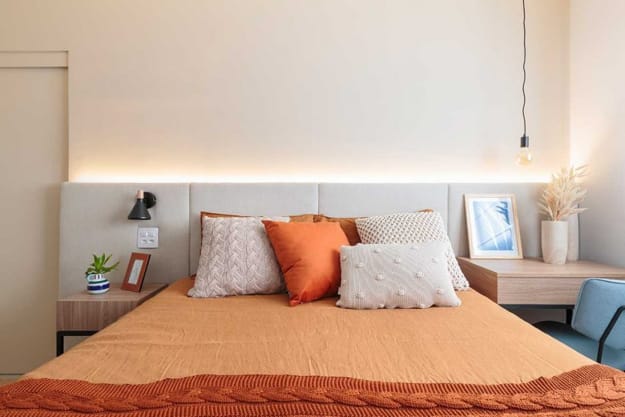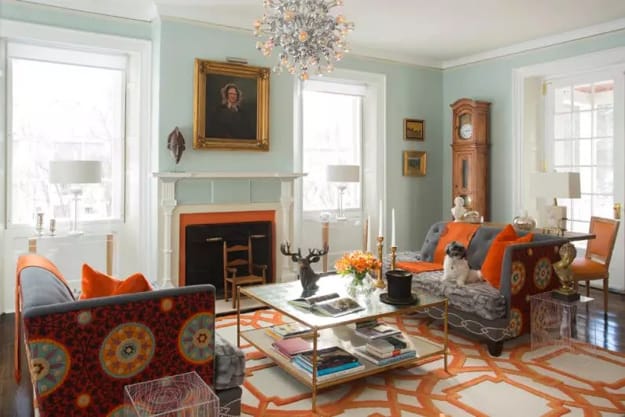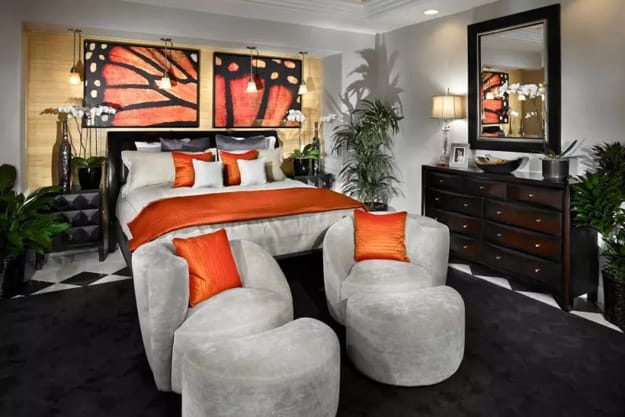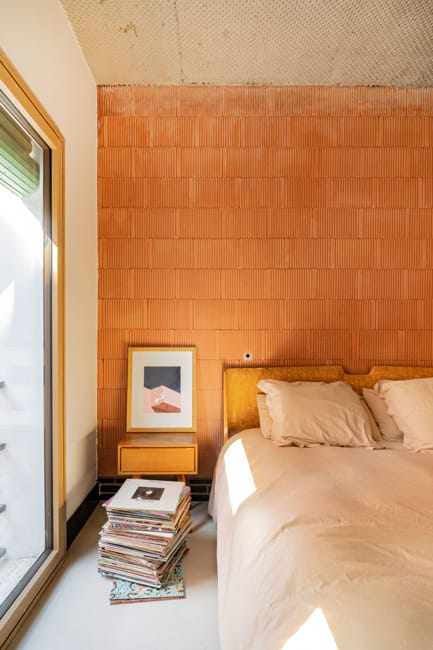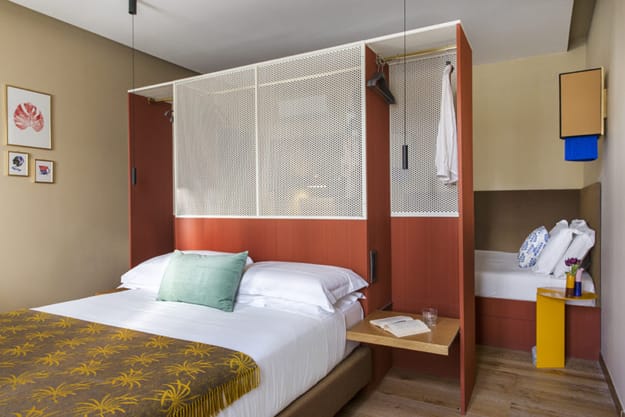 More from interior colors

Bright home interiors and amazing views of the ocean make this beach house a dream place. Large windows, light, neutral room...
and enjoy free articles sent to your inbox