New Furniture from Fendi Casa for Interiors and Outdoor Rooms, Modern Furniture Design

Decorating Ideas

Furniture Accessories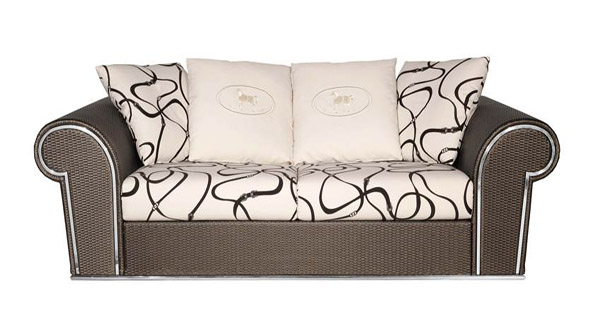 Italia furniture, outdoor furniture, sofa Lara
living room furniture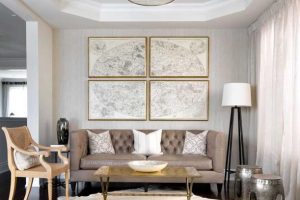 New furniture pieces from Fendi Casa, the famous Italian furniture manufacturer, are beautiful, elegant and expensive. Fendi Casa presented their new furniture for dining room, living room and outdoor furniture design ideas in Milan.
Modern furniture design from Fendi Casa, www.fendi.com is a blend of classic shapes and innovative contemporary technology, high quality and amazing craftsmanship. Th choice of furniture upholstery fabrics and fabric combinations are an important element of creating functional, comfortable and modern furniture design.
Creative and stylish mix of materials create a completely new form. Modern furniture design ideas from Fendi Casa are about best furniture upholstery fabrics, style and quality.
Modern sofa, top 10 living room furniture design trends
Stylish stools ad dining chairs, 9 dining furniture design trends
Italian furniture for interiors and outdoor rooms
Modern furniture design ideas from Fendi Casa, elegant Italian furniture for dining room decorating
Fendi Casa offers exclusive and modern furniture finishings that look like exotic skin of iguanas, ostriches, crocodiles or turtles and provide a huge selection of luxury furniture upholstery fabrics that add softness and chic to modern furniture design.
Elegant Table Gallileo with legs replaced by contemporary sculptural composition is a great choice for unique dining room decorating. Three steel rings create an attractive dining table base that supports the table top made of black wood.
Modern living room sofa Premiere, Italian furniture design
Living room sofa Premiere with very comfortable arm rests and luxurious upholstery fabric is available in different sizes and shapes, including corner sofa for space saving interior decorating.
Modern sofa by Albina Basharova inspired by flower, living room furniture design
Modern dining tables from IL LOFT, unique furniture design ideas
Outdoor furniture collection includes Lara sofa, a beautiful Italian furniture piece for adding exclusive comfort and style to garden and backyard design. Decorated with polished steel elements, these outdoor furniture piece look gorgeous in outdoor rooms.
Italian furniture, outdoor furniture, sofa Lara
Capri daybed with a canopy is a charming outdoor furniture piece that adds modern comfort to garden and backyard designs. Made of exotic teak wood and steel, this modern furniture design feels elegant and warm, stylish and welcoming.
Stainless steel chair Nest from Kirv, modern furniture design ideas
Modern furniture design, playful Peanut table by Miki Astori
Outdoor furniture, daybed sofa Capri with canopy, Italian furniture design

Colorful handmade birdhouse designs look beautiful on green branches and garden posts. Creative painting ideas turn wooden birdhouses into bright yard...
and enjoy free articles sent to your inbox