Modern Dining Tables from IL LOFT, Unique Furniture Design Ideas

Decorating Ideas

Dining Room

Furniture Accessories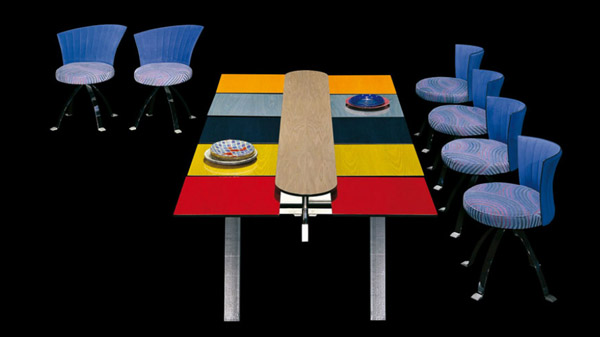 Colorful dining table and chairs, Italian furniture design for modern homes
unique furniture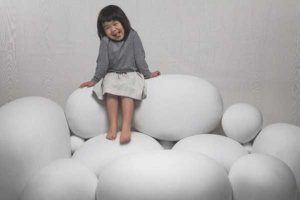 Modern dining tables from IL LOFT look contemporary, interesting and luxurious. Giorgio Saporiti, the founder of IL LOFT, loves the color. Color adds life to dining tables and create innovative and elegant, comfortable and contemporary dining room decor.
Modern dining tables from the Italian company features colorful inserts and striking geometric patterns in various colors. Stunning living room furniture designs with colorful upholstery fabrics and luxurious form are the symbol of the brand.
Italian furniture designers developed a gorgeous collection of dining furniture that will bring color and unique furniture design ideas into dining room decorating. There is no life without color, G.Saporiti says. Beautiful wooden tables with colorful inserts and amazing dining chairs add Italian furniture chic to your dining room decor.
Stylish stools and dining chairs, 9 dining furniture design trends
Colorful dining table and chairs, Italian furniture design for modern homes
Today Italian furniture designers from IL LOFT, www.illoft.com/ are experimenting with wood and metall, combining wooden parts in different colors and creating amazing patterns for dining tables and chairs.
Square dining tables feature the frame made of chromium-plated metal. Dining tables tops made of interchangeable squares and a central shelf.
Dining table with colorful wooden top and central shelf
The uniqueness of this dining table design distinguished the whole dining room decor and allows to change room colors, creating new combinations.
Dining room chairs, 8 tips for comfortable and elegatn dining room decor
Georgia dining table made ​​of wood pieces in different colors, offering a striking Italian furniture piece for modern dining room decorating.
Striped wooden dining table and chairs, Italian furniture design with aluminum inserts for stylish contemporary dining room decorating
This wooden table has a satin metal base that provide strength and stability. Dining tables tops are crafted with wood and features satin aluminum inserts.
Picnyc Table, dining table design with green top
Tree Table, green ideas for dining rooms and outdoor living spaces
Innovations and beauty are at the core of Italian furniture design. The real passion and love for color are important parts of dining tables and all room furniture design by Giorgio Saporiti.
Italian furniture design, colorful upholstery fabrics and innovative design ideas
Combined with the essential lines of creative and unique furniture and 100 % made in Italy craft-based production make the company the perfect herald of Italian furniture design around the world.
Wooden dining table and chairs in bright colors, Italian furniture design ideas for bright contemporary dining room decorating
Dining tables and chairs from IL LOFT


Here are great ideas for kids toys storage and wall decoration with small cars that everyone would love. DIY organizers, like...
and enjoy free articles sent to your inbox