Stainless Steel Chair Nest from Kirv, Modern Furniture Design Ideas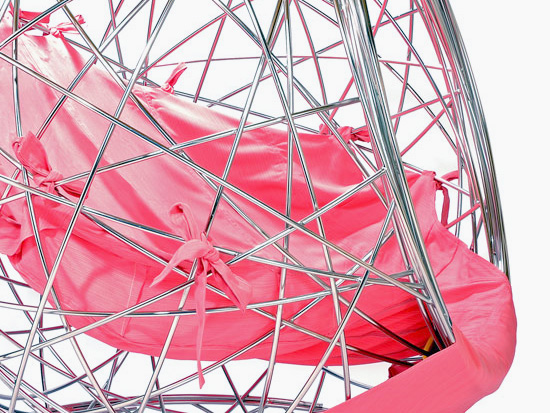 Nest chair design by Kirv, England, handmade chair made of stainless steel tuves and soft insert in pink color
unique furniture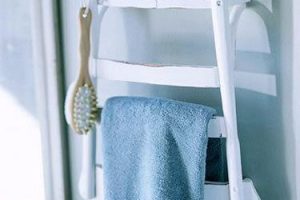 Stainless steel chairs from Kirv are attractive examples of unique, comfortable and stylish handmade garden furniture pieces which look like beautiful work of art and can add character and impressive decorative accents to your porch, desk or patio.
The Kirv Nest is a sumptuous seat made to enclose its user in a private space. Modern furniture design features a glamorous form that adds prestige to interior decor or outdoor living space decorating. Its roomy internal sling can easily seat two people with room to spare.
Stainless steel chairs from Kirv, www.kirv.co.uk/ are ideal for exclusive hotels, clubs or bars and backyards. Stainless steel chairs can be socially grouped by pools and terraces, or placed individually in landscaped areas for places of quiet reverie.
Wrought iron furniture, brutalist seat, modern furniture design ideas
Contemporary furniture from Wild Design, unique furniture design ideas
Kirv Nest chair design
Stainless steel furniture, metal chair with pink insert and colorful pillows
Kirv Nest chairs are modern furniture pieces that provide a really unique outdoor seating solution fr contemporary interiors ad outdoor rooms. Chairs design is very captivating, impressive and interesting.
The Nest chair creates the perfect spot for a little retreat, emphasizing beautiful surroundings. The ergonomic design and the colorful fabric insert provide cozy comfort for one or two people. Made from electro-polished stainless steel, the Nest chair is easy to maintain and perfect for your backyard and garden.
Unique furniture design, handmade chair with blue insert
The Kirv Nest is made from electro-polished 304 grade stainless steel. The fabric seat is made from acrylic, is fully weather-proof and stain resistant. Dimensions: 140cm wide x 150cm high. Weight: 80kgs. The price is £3440, polished.
Wrought iron furniture, chairs and benches
Felt furniture design ideas, Big Basket chair by Ola Gillgren
Nest chair design by Kirv, England, handmade chair made of stainless steel tubes and soft insert in pink color

Snowflakes are perfect Christmas decorations and eco gifts that you can make in an infinite variety of sizes and designs. White...
and enjoy free articles sent to your inbox