Mortgage Free Cordwood Eco Homes, Green Building Ideas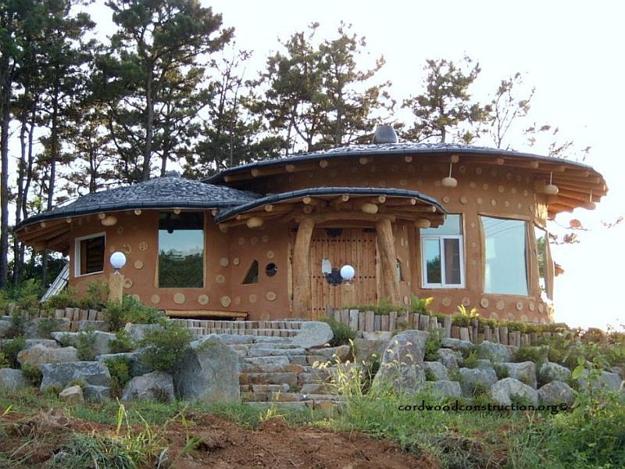 Log house with corwood wall design in Korea
Cordwood homes are fantastic Green building ideas which are unique, creative and inexpensive. Cordwood building or cordwood masonry is a term used for a natural building method that uses cordwood or short pieces of debarked tree logs. The wood is laid up crosswise with mortar mixtures creating an unusual, but functional, durable, and attractive wall design.
Cordwood walls are 12 to 24 inches thick, and in cold areas like northern Canada can be 36 inches thick. Cordwood eco homes are charming and have unique visual appeal. The original Green building is cheap and easy to construct. The simplicity, maximization of interior space and inexpensive materials make cordwood homes ideal for low-budget projects.
40 to 60% of the cordwood wall design is wood; the rest is a mortar mix and insulating fill. The walls are warm and beautiful showing off sections of logs and adding additional interest to the exterior wall designs and home interiors. Lushome presents Green, creative, incredibly cheap ideas to build cordwood eco homes featuring original and sustainable design.
How to build your eco home on a budget
Unique log house design, hand-built eco home
Cordwood homes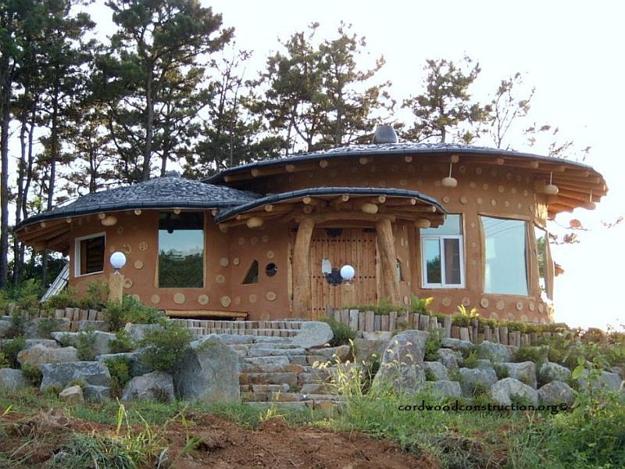 Green building technology allows creating mortgage-free, energy-efficient and beautiful eco homes which define an exciting trend in sustainable design. Cordwood offers an excellent alternative to traditional garden houses, sheds, summer kitchens and cottages while saving money.
The mortar mix can contain an insulation material, sawdust, chopped newsprint or paper sludge. Cordwood wall design can be load-bearing or created within a post and beam framework which provides structural reinforcement and creates additional visual interest.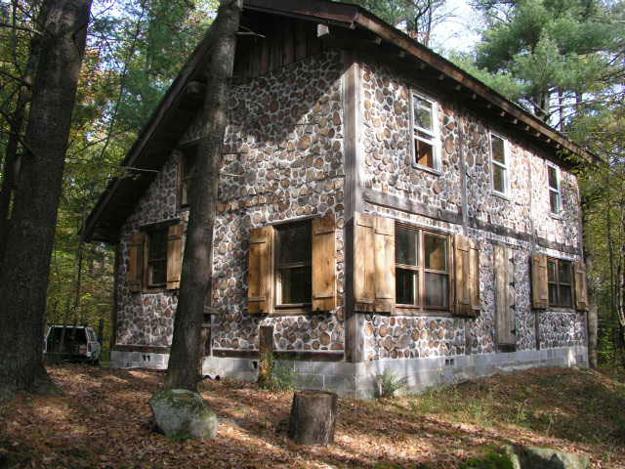 Cordwood Green building is an economical alternative with fantastic potential. The Green technology can recycle split firewood, utility poles, split rail fence posts and logging slash for natural and cheap cordwood building materials.
Log home designs, beautiful modern houses for unmatchable lifestyle
20 ideas to recycle old wood windows for Green building with salvaged wood and glass
Many different types of wood can create eco homes while adding unique character to cordwood house design. The best materials are rot-resistant woods, – Pacific yew, bald cypress, cedars, and juniper. Douglas fir, western larch, Eastern White Pine, Spruce Pine, Poplar, Tamarack, Western red cedar and Monterey pine are perfect cordwood wall design materials also.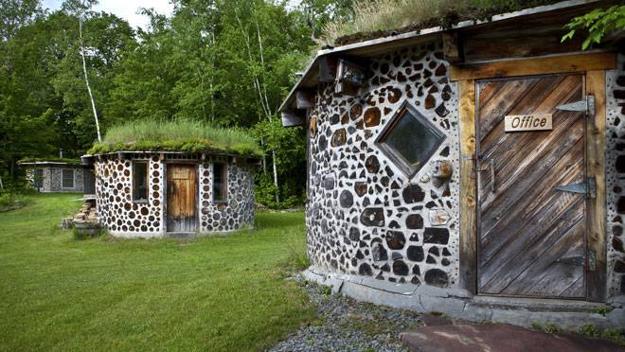 Less dense woods are superior for Green building because they shrink and expand less than dense hardwoods, like elm, maple, oak, and beech. Properly dried and stabilized to the external humidity wood are perfect for creative and unusual wall design. Logs are ideal for building walls because they limit expansion and contraction of house design elements.
Glass recycling for Green building and outdoor home decorating
Eco-friendly Green building to recycle empty glass bottles
1. Exterior wall designs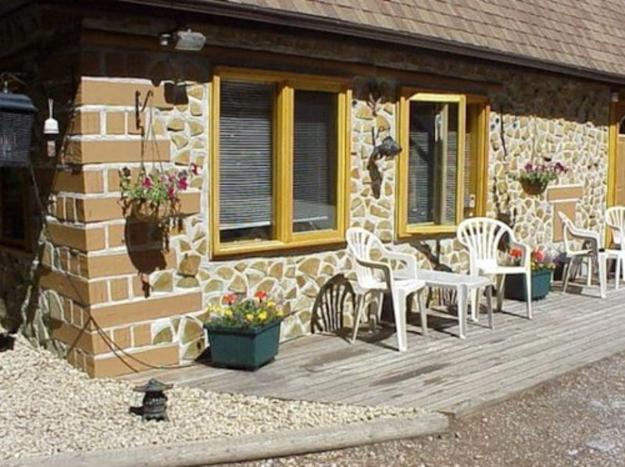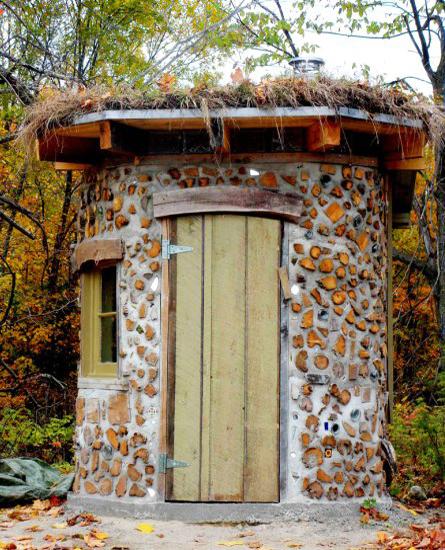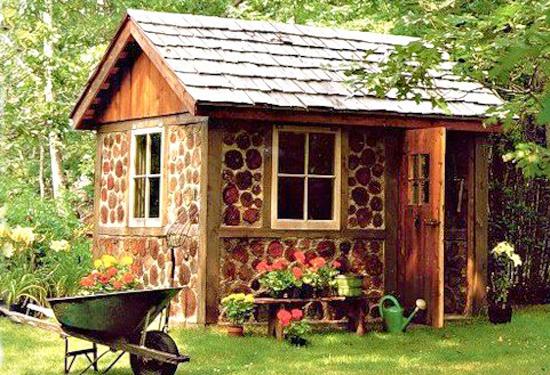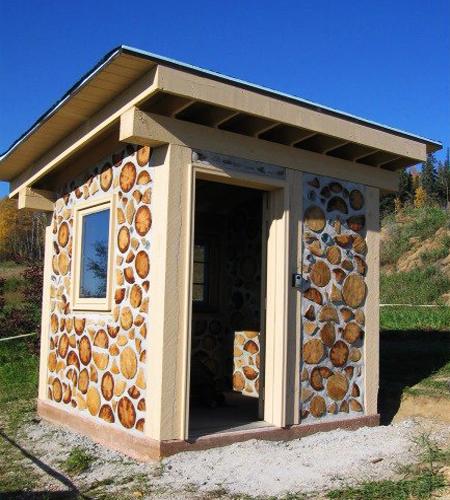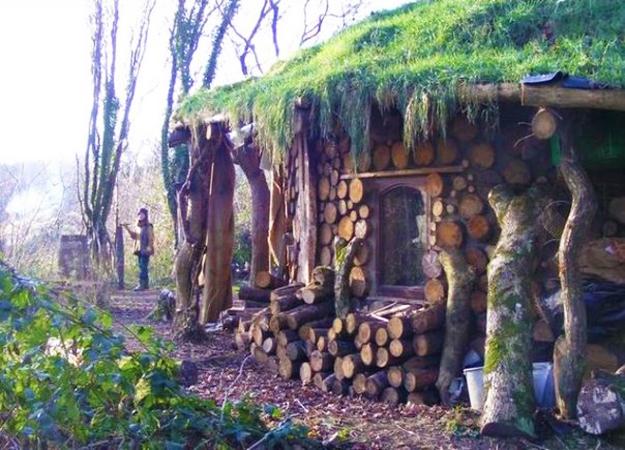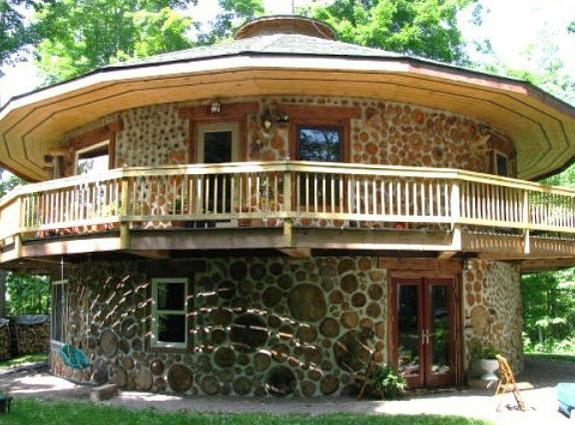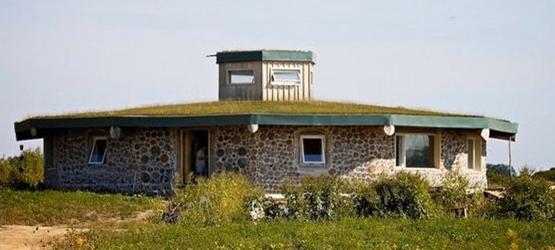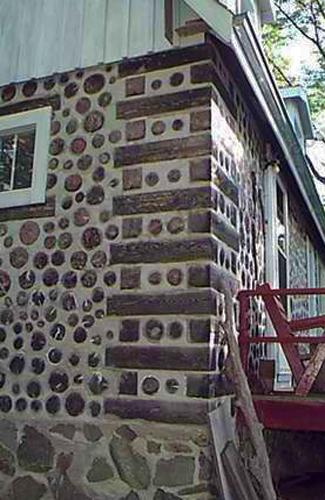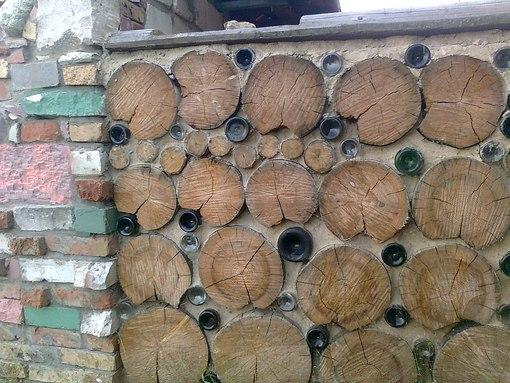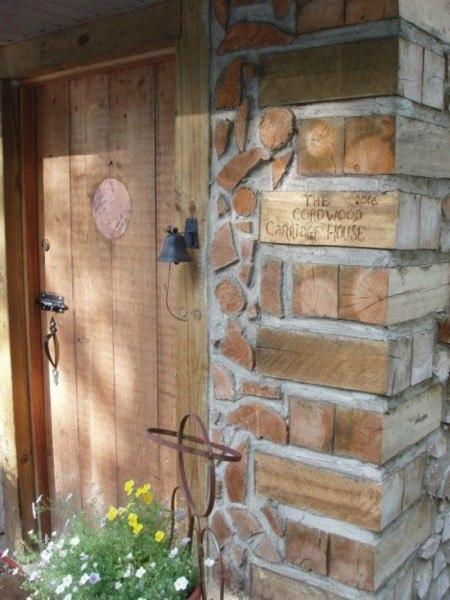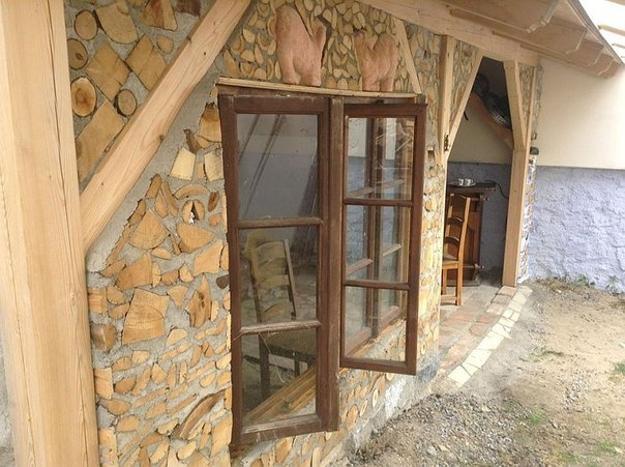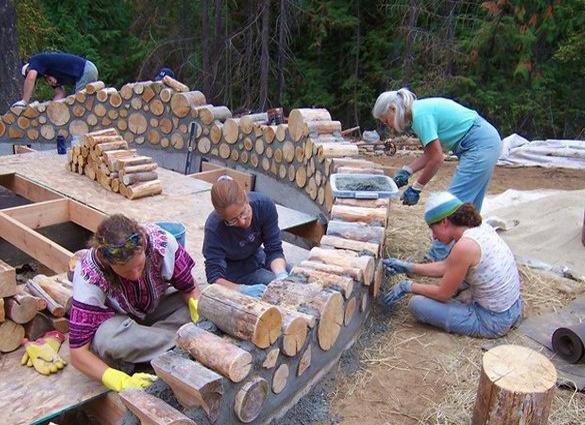 2. Cordwood home interiors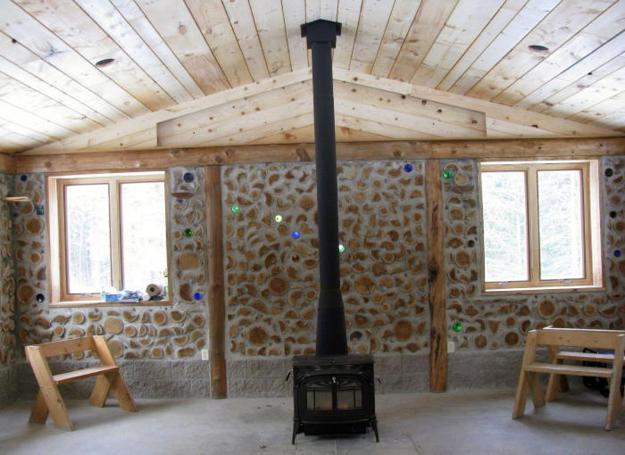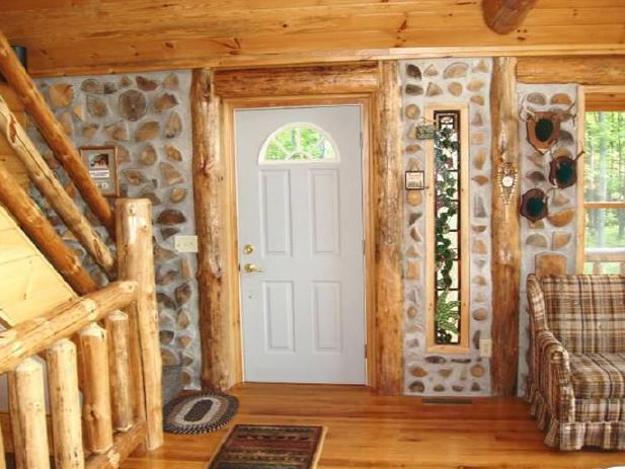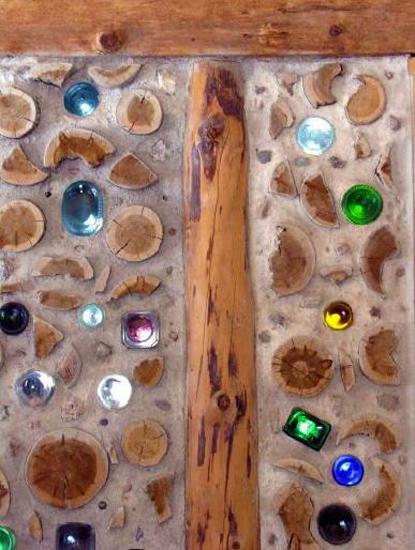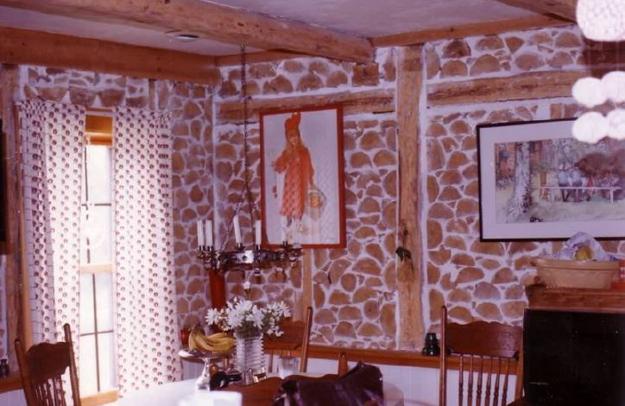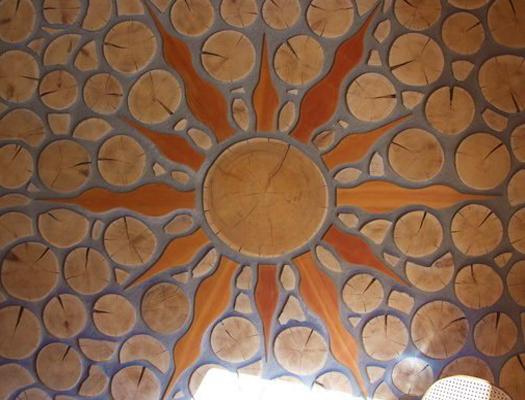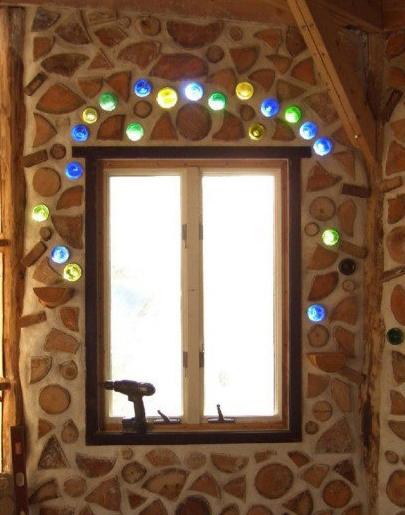 Modern houses with original roofs look unique and spectacular. A roof is a functional architectural element that adds personality to a...