Modern Mobile Home Design Featuring Folding Structure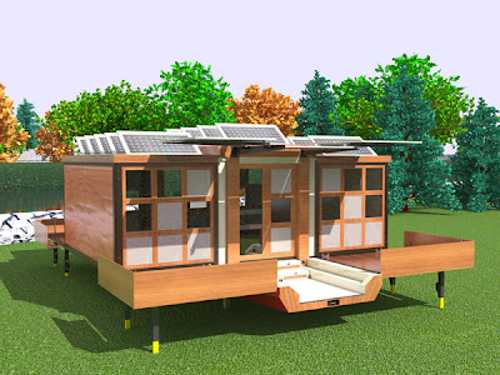 Modern mobile home with solar panels, pop up small house design idea
Modern mobile home designs offer comfortable living spaces and convenience, offering great small houses and cottages that can be moved anywhere you wish. The portable and attractive mobile home design by Mehdi Hidari Badie features folding structures and solar panels that make this modern mobile home design eco friendly.
The designer developed this contemporary design, including all features that a modern green building has. The mobile home can be used as a small house or a cottage, providing a great opportunity to enjoy the nature and see different places.
Modern mobile home is made from a combination of a steel and aluminum frame with recycled plastic and thermoplastic insulation. Small house design features interesting and attractive appearance, and it does not look like a traditional mobile home. Also it is very easy to transport.
Movable beach cottage by Crosson Clarke Carnachan
Mobile kitchen offering space saving ideas for small kitchens and contemporary nomad lifestyle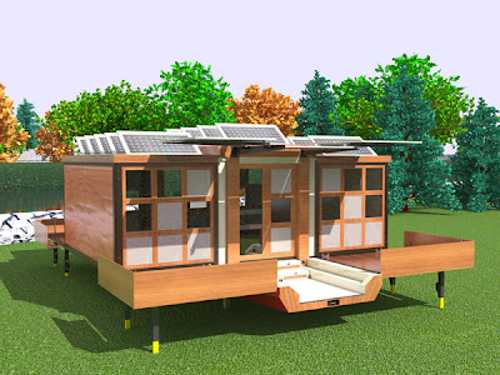 Designer Mehdi Hidari Badie has taken the idea of the pop-up and folding structures to extremes, creating an amazing, convenient and eco friendly home, perfect for contemporary nomad lifestyle.
Contemporary design ideas for portable homes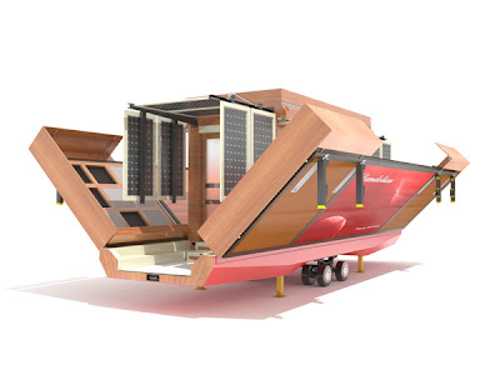 Floating platform Recreational Island, floating houses of the future
Adjustable and portable sunshade design reinventing backyard pergola

Space saving kitchen trends bring innovative cabinets and islands which transform modern kitchen designs. Modular elements, hiding tables, sliding surfaces allow...