Industrial Garage Redesign to Create Spacious Modern Home in Amsterdam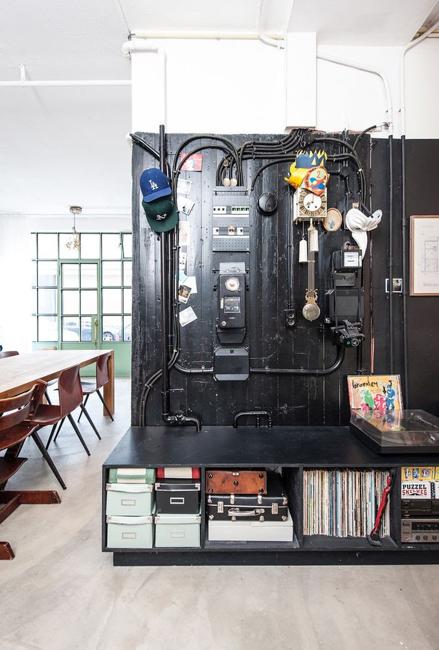 Large dining table and furniture in industrial style
DECORATING SMALL APARTMENTS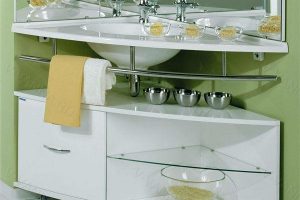 Lushome presents a redesign project converted industrial garage spaces in Amsterdam into a beautiful home for a young family. Structural elements in industrial style, attractive and functional home decorating, and plenty of natural light make these modern home interiors look stylish and bright. Preserving the historic building was the key to creating original, comfortable, and modern interior design.
The home interiors are filled with natural light and accentuated by beautiful details in an industrial style, – room furniture, decor accessories and architectural elements, which add a brutal charm to the contemporary home. The 1,238 square foot living spaces feature Y-shaped layout offering open plan interior design and ideal for the modern family lifestyle and socializing.
The garage redesign project developed by Studio Appelo, www.studioappelo.nl/ offers fabulous inspirations for transforming industrial spaces into an inviting, stylish, bright and comfortable family home with multifunctional, flexible and modern interior design.
Former industrial spaces converted into beautiful homes
Modern ideas brighten up loft conversion design with glass box home office
Garage redesign for home interiors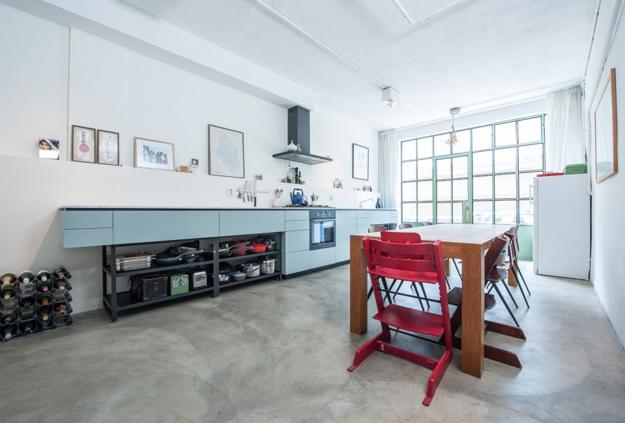 Three functional zones: kitchen, living area with a home library, and children bedrooms elegantly divide the former garage space. The kitchen and living area face the street. The quiet side of the house houses kids rooms creating private and peaceful spaces at the rear of the building. Concrete flooring, custom furniture, steel windows and garage door frames add to the unique identity of this original and modern home.
Elements in an industrial style give character and original look to the modern interior design. They spice up the space blending brutality with softness, cool tones with a vivid color palette. Contemporary kitchen design features a long marble countertop that creates a focal point for interior design taking center stage and setting the welcoming, family atmosphere.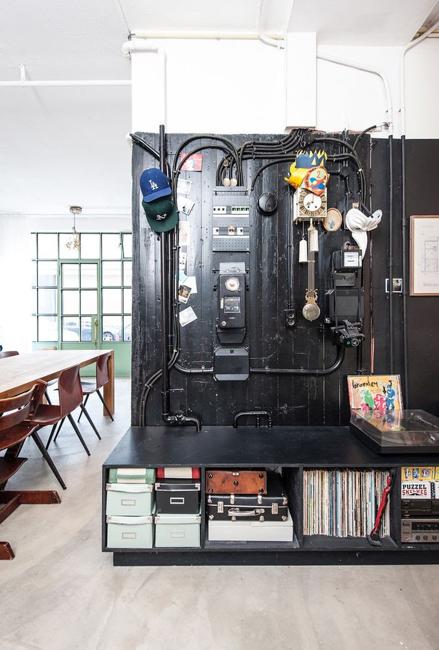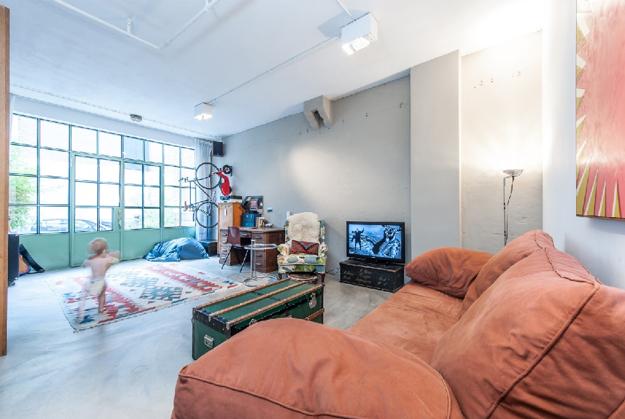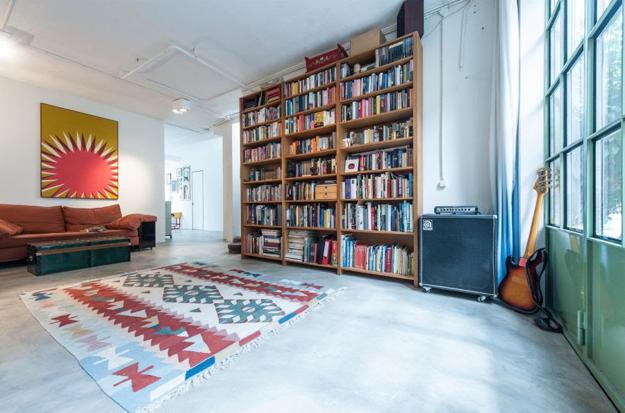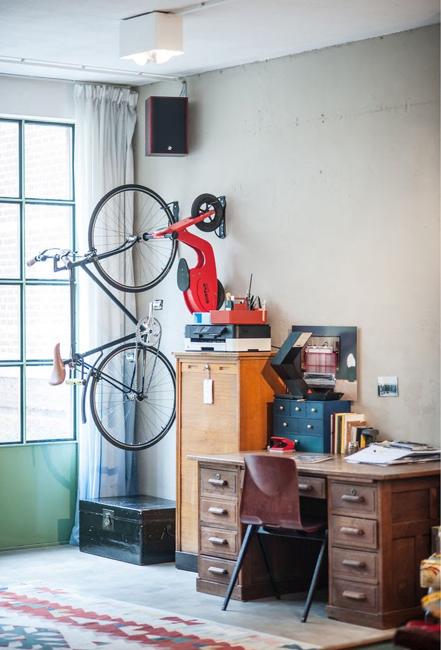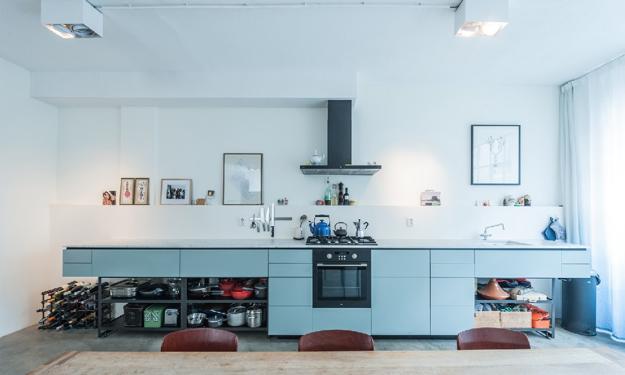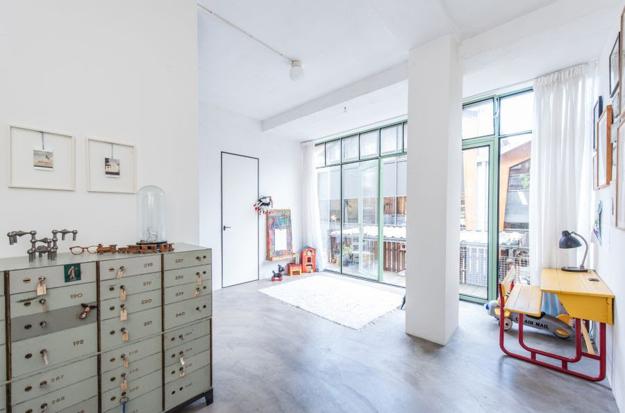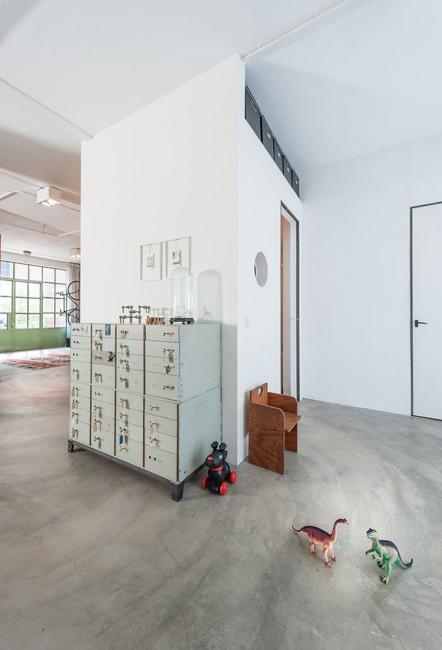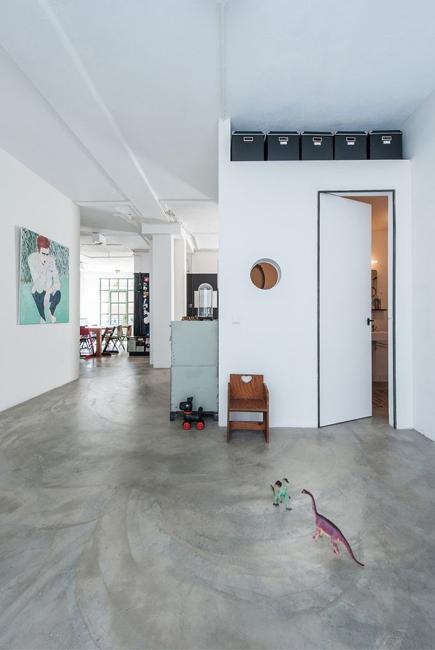 More from modern interiors

Bright home interiors and amazing views of the ocean make this beach house a dream place. Large windows, light, neutral room...