Former Industrial Spaces Converted into Stunning Factory Homes

Home Staging

Interior Design Ideas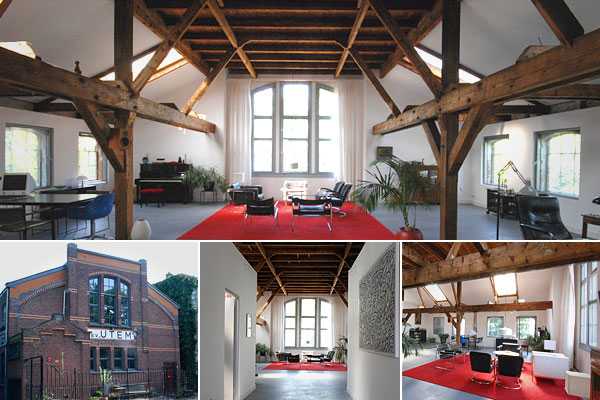 Factory conversion into contemporary loft with antique wood beams and bright modern decor
DECORATING SMALL APARTMENTS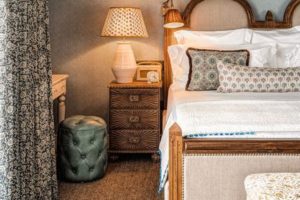 When factories are no longer industrial spaces, their sturdy structures created of antique bricks and beams can be converted for new uses, – hotels, office spaces, shopping centers, restaurants, clubs, cultural and performance centers. Converting factories into gorgeous contemporary homes is another innovative use of these industrial spaces.
Old factory buildings can be transformed into private residences, either single-family or as multiple family loft complexes. Factories have space and light galore which is appealing to many people. Factory buildings feature exposed brick walls, wood beams or steel beam structures that give modern home interiors unique industrial feel or rustic charm.
Open wood and steel beams make strong statements, while still adapting well to contemporary interior design and modern home decor. Revamped industrial spaces work great as combined work and studio spaces. The sheer amount of raw space, when purchased in need of overhaul, can be a bargain for the enterprising purchaser.
Stunning loft conversion designs
Contemporary loft conversion design, Oriental Warehouse in San Francisco
Bright interior design ideas, luxurious JWG loft conversion project
Factory and warehouse conversion and redesign trend has long been associated with New York, but today these stunning factory homes are from around the globe. Look at the world's most impressive industrial spaces converted into fabulous contemporary homes.
Golden Crust Bakery
located in Armadale, Victoria, Australia features approx. 8,611 sq ft. This home in the Armadale suburb of Melbourne was created by refurbishing the former Golden Crust Bakery and joining it to a refurbished warehouse.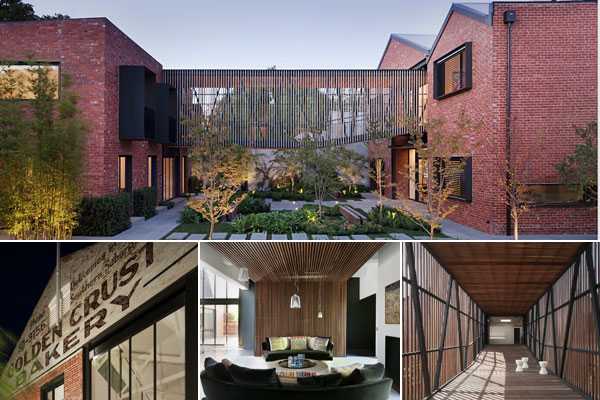 A new bridge connects the two brick structures, for a combined space that is nearly a mansion in size. The project was carried out from 2006 to 2009 by the architecture firm Jackson Clements Burrows,  www.jcba.com.au/#/ Prior to this dramatic renovation, the structures were in a state of serious deterioration and under a threat of demolition.
Factory of Living
located in Utrecht, the Netherlands features 2,690 sq ft. This former factory in Utrecht was reconfigured for residential loft living and office space while retaining key original structural elements, like the wood beams and multi-paned windows. The exterior design is practically unchanged, while inside it is a spacious living space rich in natural light.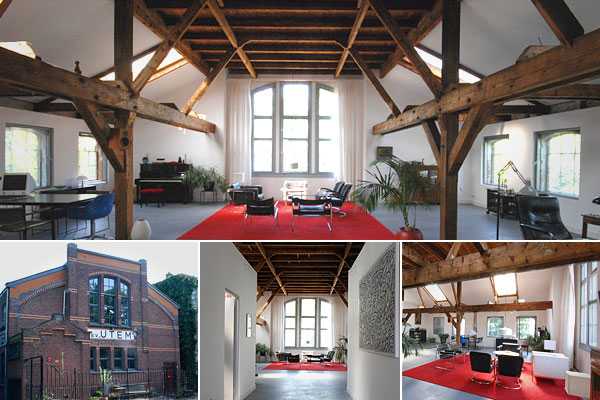 This project was completed in 2006 by the Dutch architecture firm Zecc, www.zecc.nl/ which also converted a water tower and a church into modern homes.
Tobin Building
located in San Antonio offers 1,000 to 4,800 sq ft per loft. From 1926 to 1937, this building was the Duerler Candy Factory, and from 1937 to 2000 it was owned by Tobin Surveys, a company that surveyed for the oil and gas industry. After that, under new ownership from artist and philanthropist Linda Pace, Poteet Architects, www.poteetarchitects.com/ transformed it into the Campstreet Residences. It is divided into 20 lofts on the first four floors. Its fifth floor is for Pace's residence and the sixth is gallery space.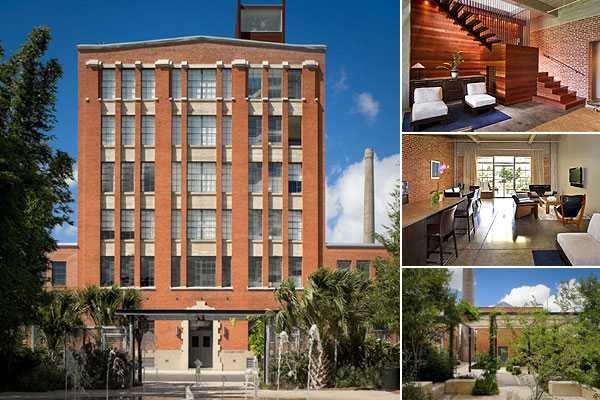 The price for the 2,300 square foot loft is $650,000, and for the 1,700 square foot loft is $399,000. One more claim to fame in this building's pedigree: Dixie Chick Emily Robison once lived there.
Remington Factory
located in New York, offer 5,500 sq ft living area. The price is $5.3 million for a loft. This full-floor loft occupies the third level of the former Remington factory, which dates to 1890. This spacious living and working space features one 500-square-foot bedroom, two and a half baths, two 600-square-foot artist studios and two home offices, each 200 square feet.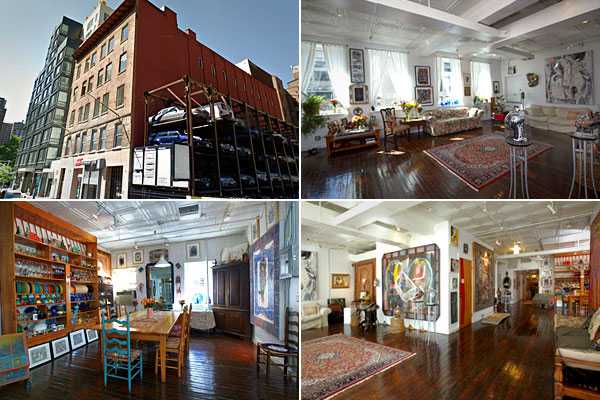 Atlantic Terra Cotta Factory
located in Princeton, N.J features 20,000 sq ft living spaces. This circa-1894 terra cotta factory on the Delaware and Raritan Canal once created ornamentation for New York landmarks such as the Woolworth Building. The architectural firm Smith Miller and Hawkinson, (www.smharch.com/?loadType=main) gave it a facelift, and the old factory is now a residence and design studio. The designers incorporated a timber mezzanine for another floor of usable room and used polycarbonate screens as dividers between work and living space.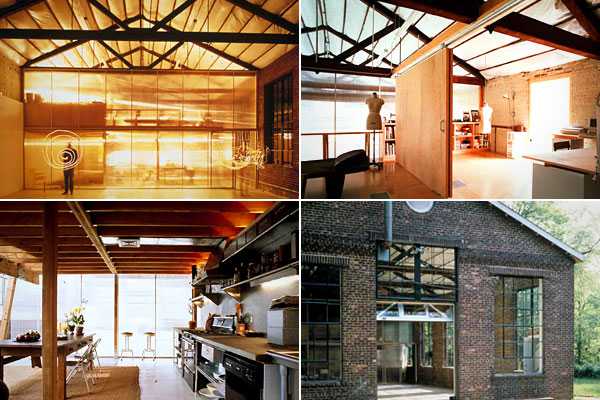 Blue Plate Factory
located in New Orleans offers 615 to 1,647 sq ft lofts. The prices for one bedroom and two bedroom lofts are $502 – $1,550 per month. This land-marked Art Moderne building was the former factory of Blue Plate Fine Foods, whose mayonnaise and other condiments were made from 1941 until the turn of the century when production moved to Tennessee.
Beginning in 2009, the space underwent a $23 million renovation by Woodward Design Build, www.woodwarddesignbuild.com/ and it is now Blue Plate Artist Lofts, with 72 mixed income loft-style apartments designed with a leasing preference for artists.
Garment Factory
located in New York, offers $3 million lofts. This triplex penthouse is in a 1928 garment factory. Its present three-bedroom, four-bath incarnation was conceived by architect Steve Blatz, www.blatzarc.com/#home/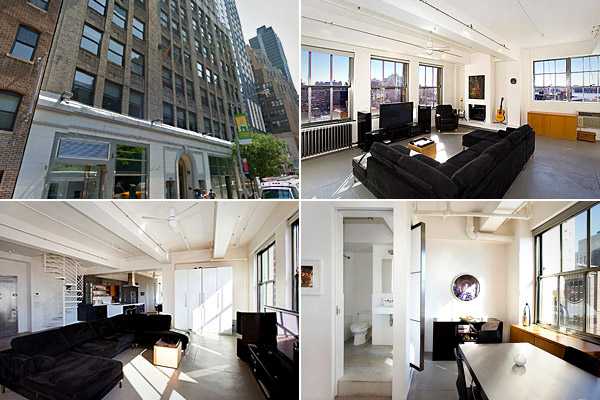 The master bedroom features a wood-burning fireplace and a wrap-around planting terrace; a second bedroom also has a terrace. The chef's kitchen features Miele and Thermadore appliances and two Gaggenau ovens.
Savonnerie Heymans
located in Brussels, Belgium the entire complex features 70,000 sq ft. Savonnerie Heymans is a sustainably built social housing project incorporating a former soap factory with additional new buildings.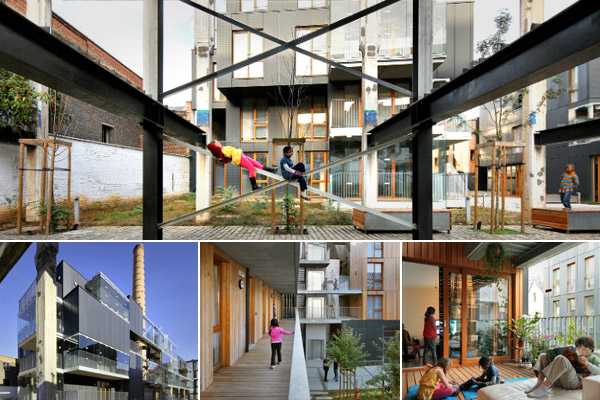 The resulting complex, completed in 2011 by MDW Architecture, contains 42 energy-efficient accommodations using materials such as hemp fibers and cork and features like solar power-heated hot water, rainwater collection for the toilets as well as numerous other details. The factory's chimney was repurposed as part of the ventilation system for the underground parking garage.
DUMBO Factory
located in Brooklyn offers 3, 441 sq ft apartments in loft style for $1,947,500 per loft. The waterfront neighborhood of DUMBO (which stands for "Down Under the Manhattan Bridge Overpass") was once the fourth-largest manufacturing center, and formerly housed warehouses and factories that made machinery, boxes, shoes, soap, paint and Brillo pads.
Most of those warehouses and factories are now pricey loft buildings with views of lower Manhattan, and this 1915 factory is no exception. It was converted in 2005 into 259 residential units. The two-bedroom, three bath space pictured here, which is on the market, has modern features only dreamed of when it was a factory, like are central heat and air, bamboo flooring, open kitchen, marble bath and access to a gym.
Candy Factory
located in Boston offers 1,800 sq ft loft style luxury apartment for $1.2 million. This is a three bedroom, three bath condo on three levels of a former candy factory dating to 1898. Two of the bedrooms are masters with their own marble and tiled baths. The loft also has a terrace, soaring ceilings, and like so many other converted factory homes, this one has plenty of natural light through the tall, multi-paned windows.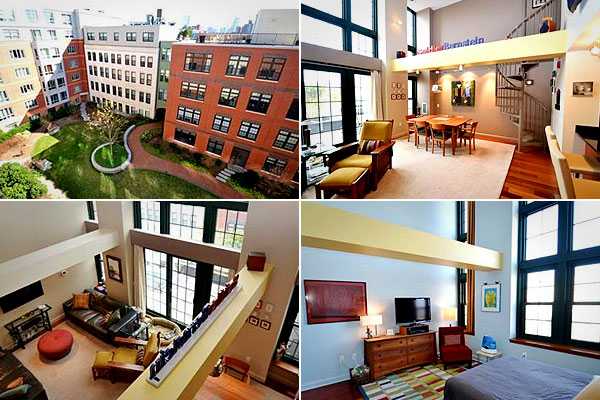 More from home staging tips

Modern interior design trends come and go, and it is impossible to change your home interiors fast enough following them. To...