Movable Beach Cottage, Whangapoua House Design by Crosson Clarke Carnachan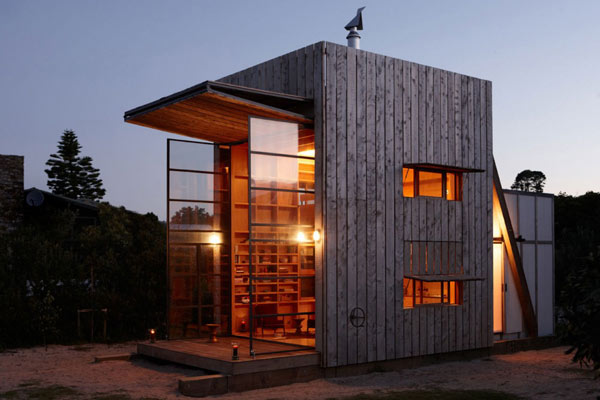 Simple modern house design, beach hut in New Zealand
eco homes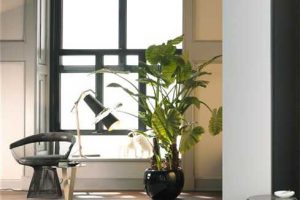 Portable two story cottage Whangapoua offers a comfortable living spaces for a family and can be moved from the coastal erosion zone to another location as needed. This small house, located on an idyllic sandy beach in New Zealand, features eco friendly, functional and simple exterior and interior design.
This house is designed by Crosson Clarke Carnachan. It is placed on two thick wooden sleds for movement back up the site or across the beach and onto a barge. The beach cottage features large glass doors and shutters, and looks like a beach observation tower.
Comfortable beach cottage is a perfect holiday retreat which is well protected against the elements when not in use. Modern house design accommodates a family of five, offering a kitchen, dining and living area, a bathroom and two sleeping area for adults and kids.
Spacious cottage in Czechia, modern houses
Steel cabin design, modern houses
Movable two story beach cottage with large glass doors
Simple and modern house design is a blend of functionality and effective usage of available spaces, great for all who like to explore the real essence of holiday living on the beach.
Cottage interiors are connected to the outside by large glass doors, providing an amazing veiw, creating bright home interiors and making cooking, dining, sleeping and showering more pleasant and enjoyable.
The two storey shutters on the front facade are conveniently designed to shade home interiors from summer sun and allow winter sun to enter the rooms. Steel framed glass doors open the interior like a tent flap, connecting the living spaces to picturesque surroundings.
Modern home interiors, cottage like contemporary homes
Modern houses, charming cottage in Washington State
This smart, space saving and eco friendly house design is a great inspiration for building a beach cottage or adding a small guest house to your property, creating a private retreat for your visitors.

It is possible to find enough space for a small bedroom even in a tiny apartment or home. Here are smart...
and enjoy free articles sent to your inbox