Modern Interior Design for Small Rooms, 15 Space Saving Studio Apartment Ideas

Interior Design Ideas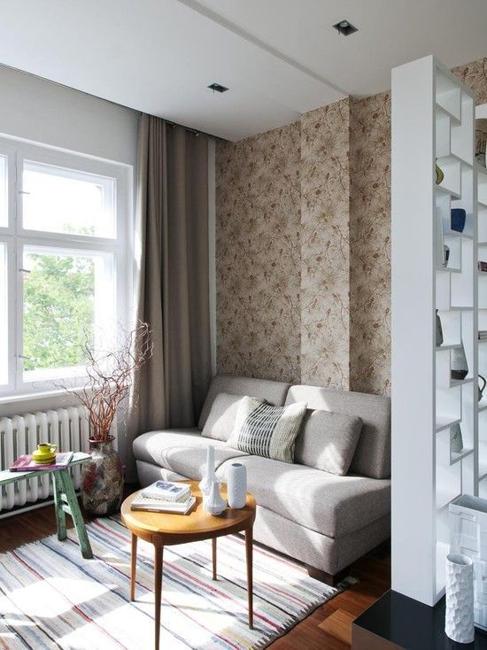 furniture placement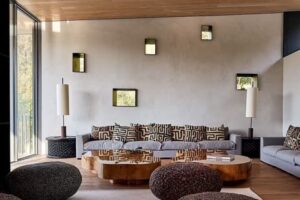 Studio apartment design is multifunctional and space saving. The room, which serves as a living room and turns into a bedroom at night can be beautifully furnished and decorates. Multifunctional interior design and light room colors help create comfortable and airy small spaces.
A sofa bed is one of the best studio apartment ideas. This functional and modern furniture piece is good for decorating small apartments and homes. Folding beds and sofa beds with storage are space saving and contemporary apartment ideas that are ideal for staging home interiors, especially tiny studios and homes.
Compact furniture is one of the solutions for small spaces. Folding chairs and tables, transformer furniture design and multifunctional pieces allow to create comfortable rooms in small spaces and add a modern touch to interior design. Lushome collection of studio apartment ideas can be useful for decorating small apartments and homes.
3 apartment ideas creating multifunctional and modern home interiors
Smart modern ideas for decorating small apartments and homes featuring antique wood elements
Small apartment ideas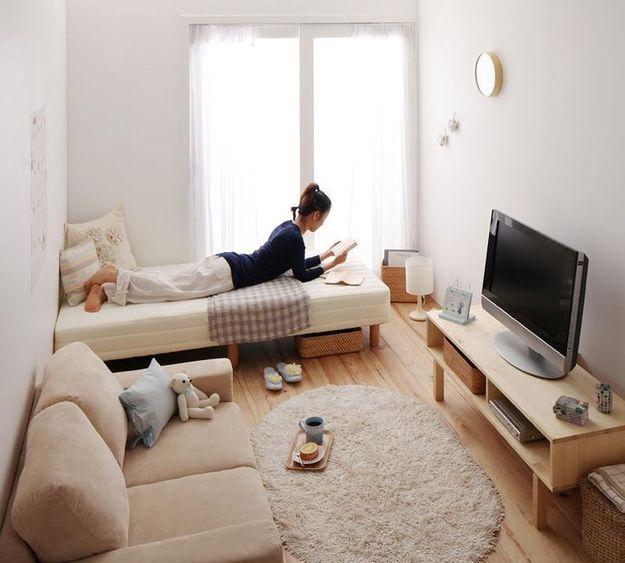 1. Space saving furniture design.
2. Transformer furniture design and multifunctional items.
3. Furniture on wheels which simplify life and allow to change interior design while improving its functionality.
4. Simple storage solutions, cabinets with straight lines and simple shapes bring elegance into modern interior design while providing good storage spaces.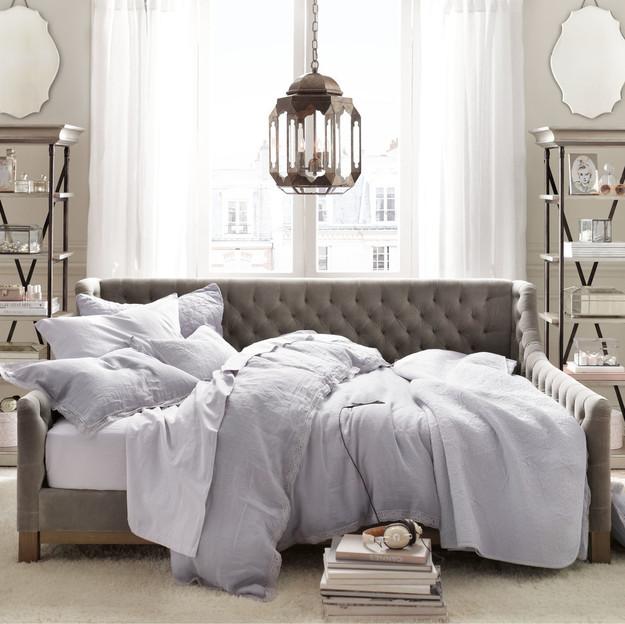 5. Natural materials and light design are wonderful apartment ideas that create contemporary vibe to functional zones.
6. Large windows visually increase small spaces. Natural light and efficient lighting are great for decorating small apartments and homes.
Bright room colors and modern ideas for decorating small apartments and homes
Small apartment life edited by creative transformer furniture designed for small spaces
7. Creative room dividers, decorative screens and modern curtains or shelving units help separate a sleeping area from a living room, creating beautiful functional zones.
7. Functional zones can be defined by using room furniture pieces, especially storage cabinets and bookcases that are great for space saving interior design.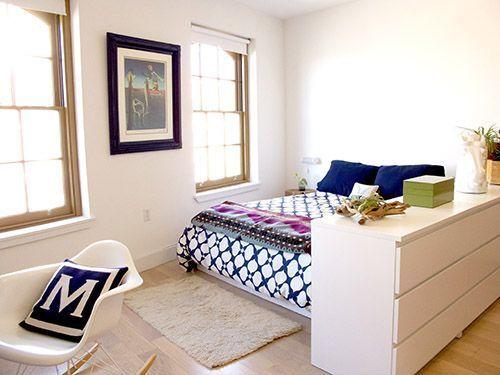 8. Beds with a canopy and curtains can be used for studio apartment design.
9. Work with lighting ideas that allow to create attractive and functional zones.
Small apartment ideas and purple color accents creating modern interior design
22 space saving room dividers decorating small apartments and homes
10. Use light neutral colors and brighten up small apartment ideas with colorful accents.
11. Floor rugs can help define functional zones and accentuate decorating of small spaces. Floor rugs bring texture, color and decoration patterns into modern interior design, and offer a smart way to create zones while spicing up functional apartment ideas.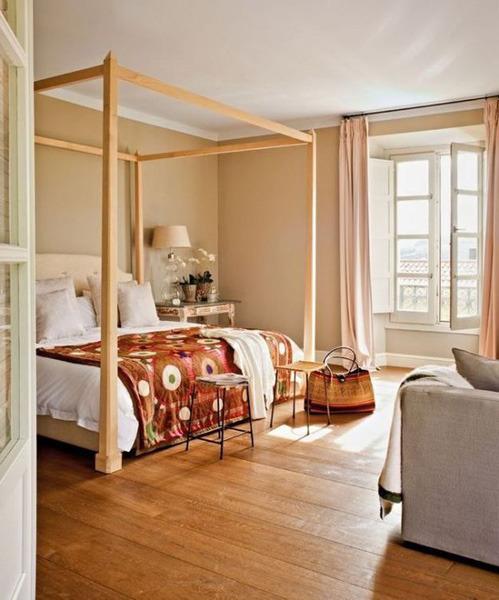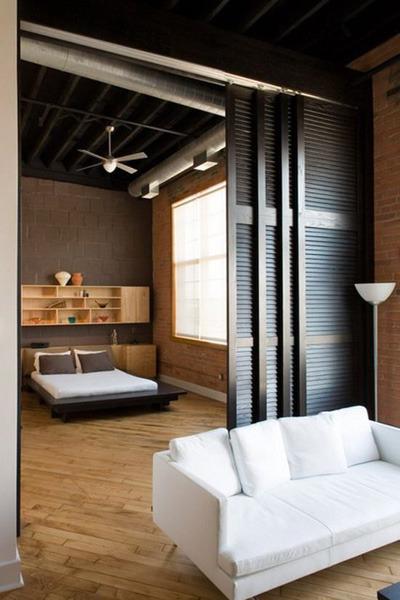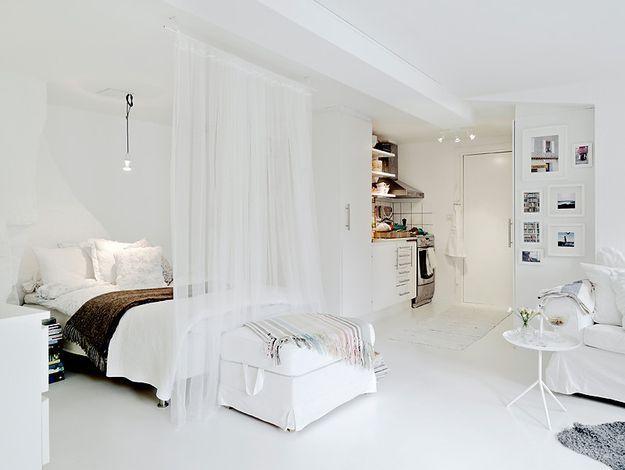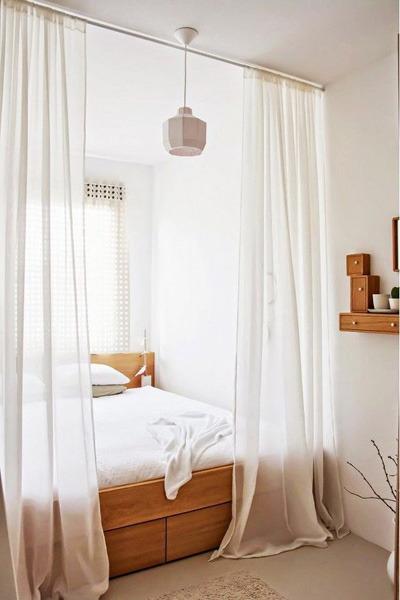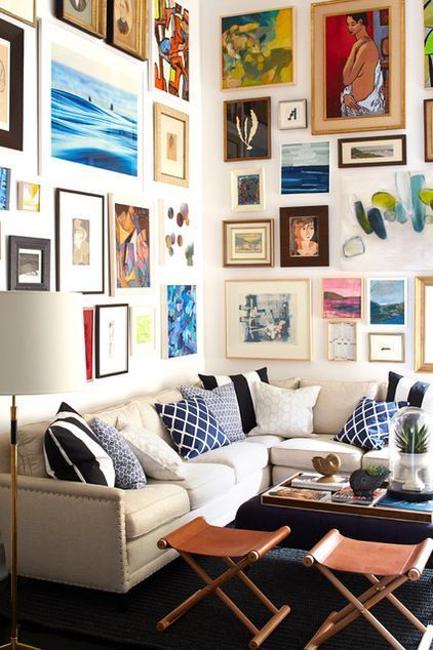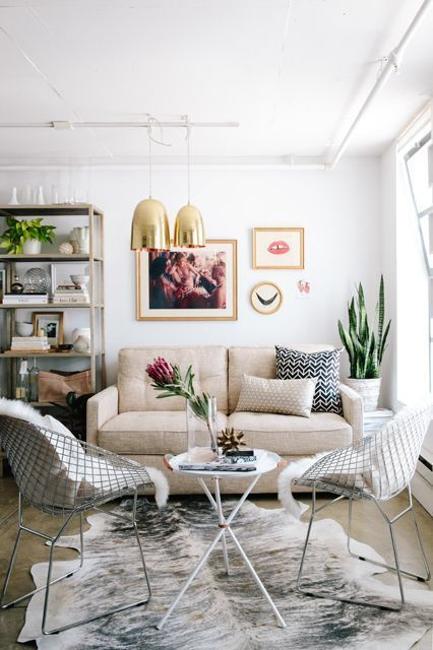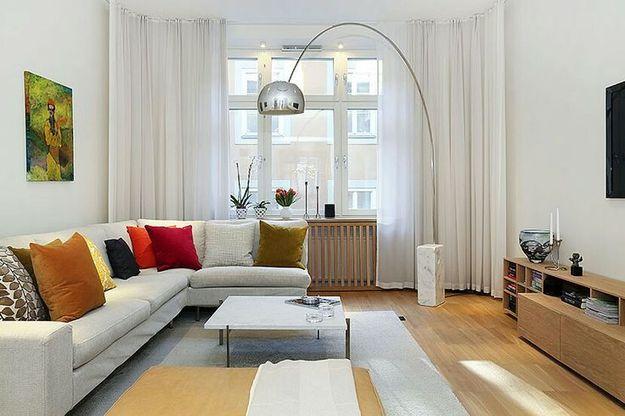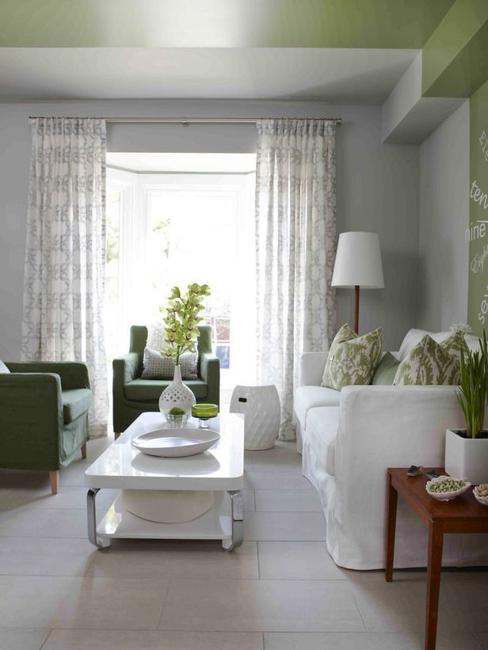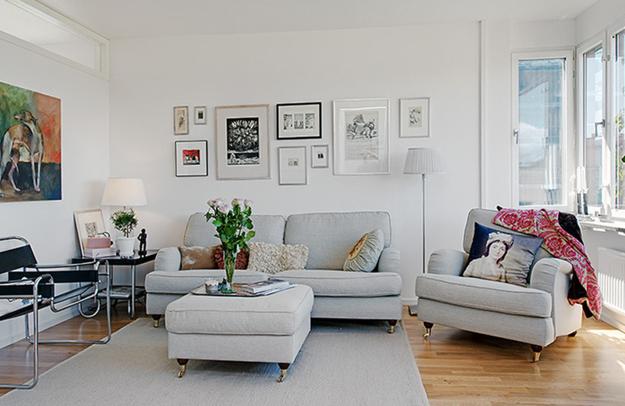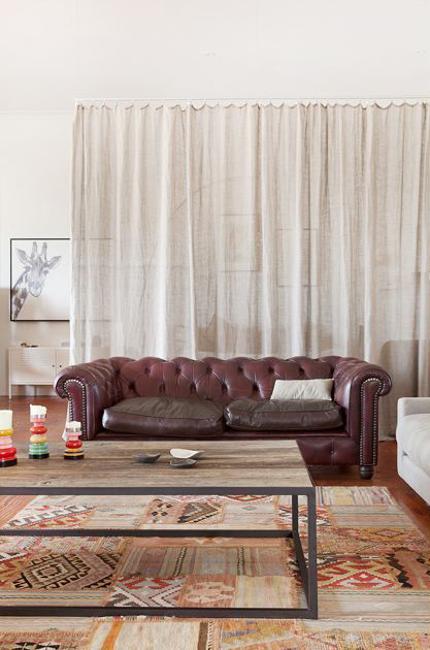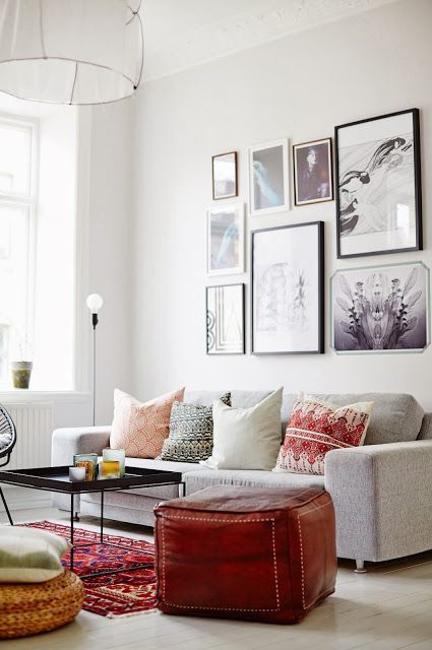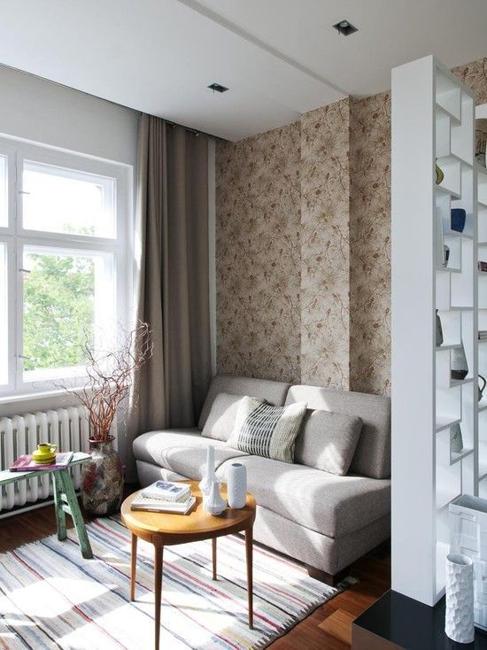 It is possible to find enough space for a small bedroom even in a tiny apartment or home. Here are smart...
and enjoy free articles sent to your inbox